Nikki Rowe Quotes
I've Reached A Point, Where I No Longer Believe I Am Unworthy Of Greatness,
If The People I'm Surrounded By; Aren't Intune With My Growth, I'm Happy To Let Go,
If The Job I'm Working, Isn't Bringing Out The Best In Me, I'm Happy To Find Something That Will.
If I Complain About One Thing, I Must Be Grateful For 2 More.
if I Can't Always Have Everything I Want, I'll Make Damn Sure I Have Everything I Need.
If Life's Thunder Hands Me Tears, I'll Be Sure To Laugh Through It.
If I Lose Some, I Trust It's Because I Am About To Win More.
If There Is Darkness, The Light Is Almost In Reach.
Every Obstacle, Is The Gateway To Concious Living And Every Heartache Is The Gateway To The Most Empowered Love You Could Feel.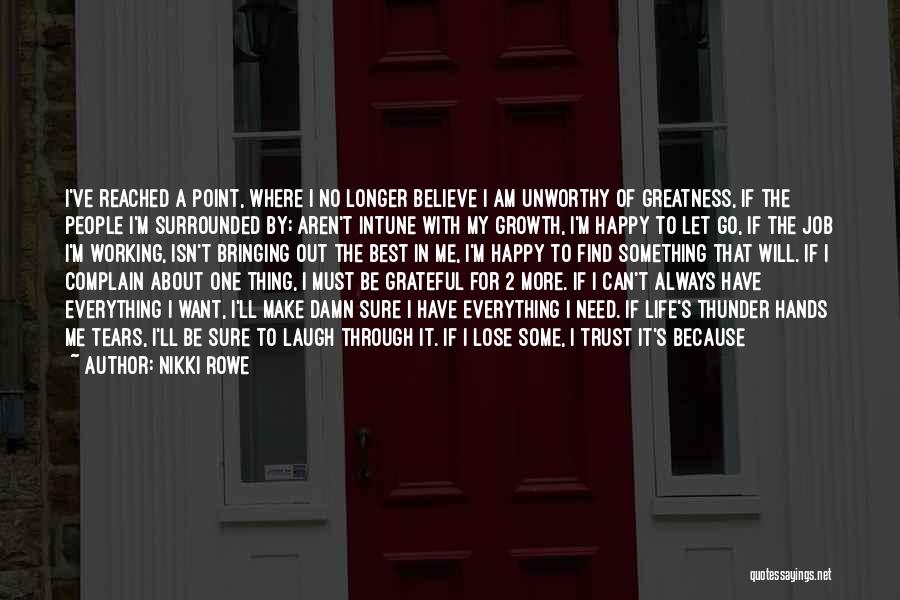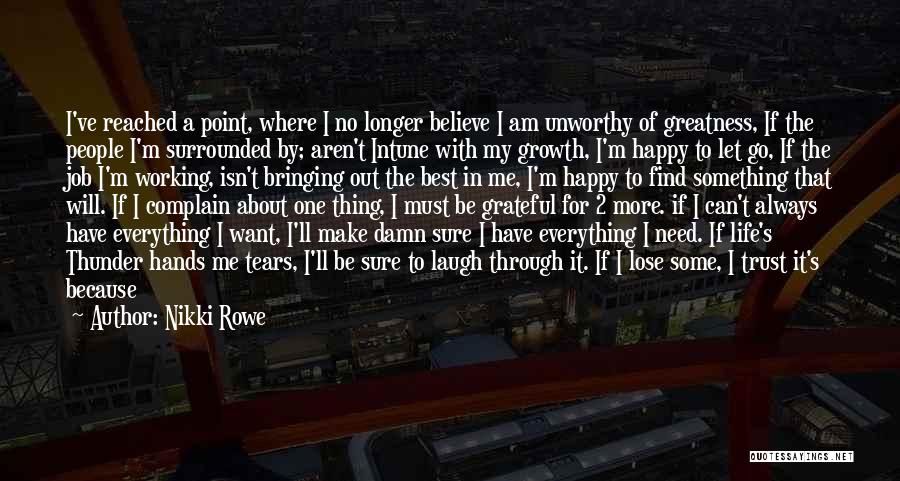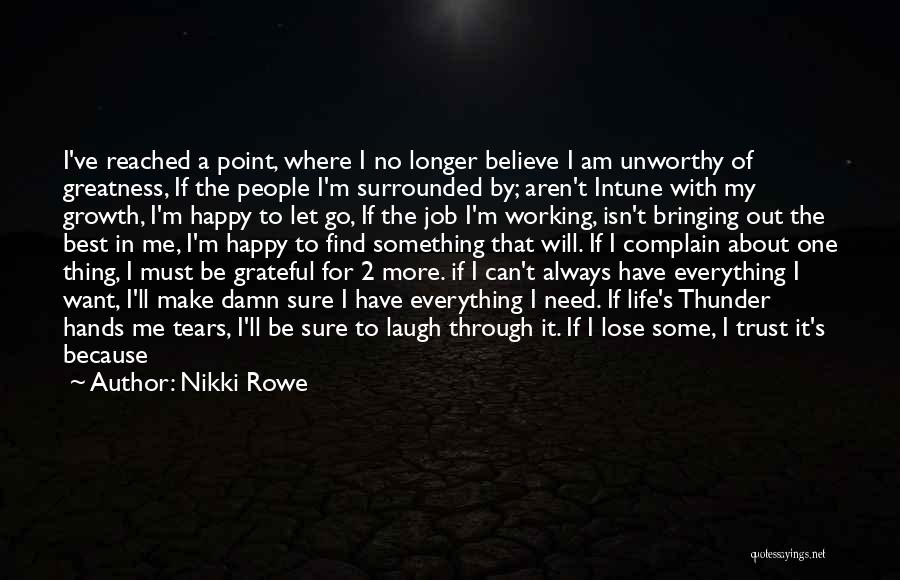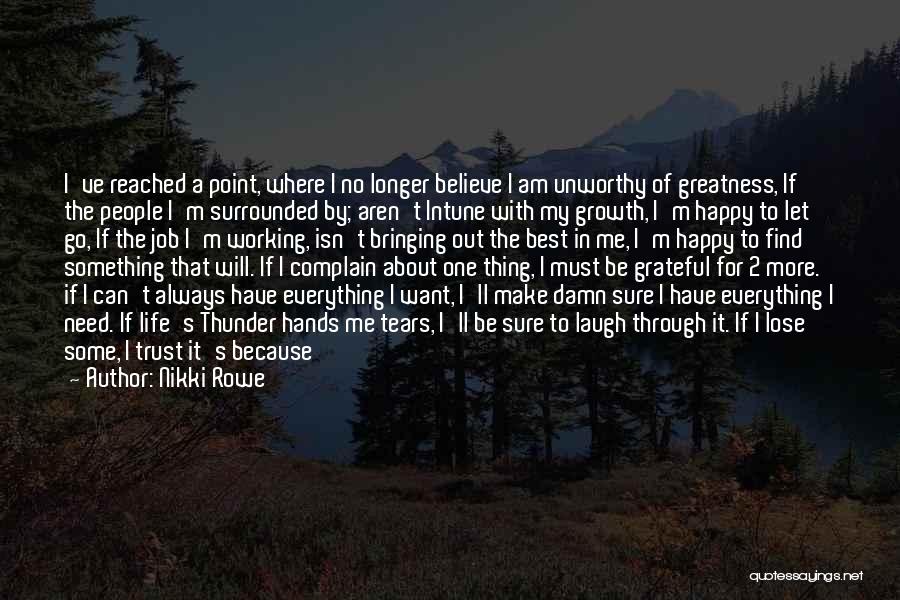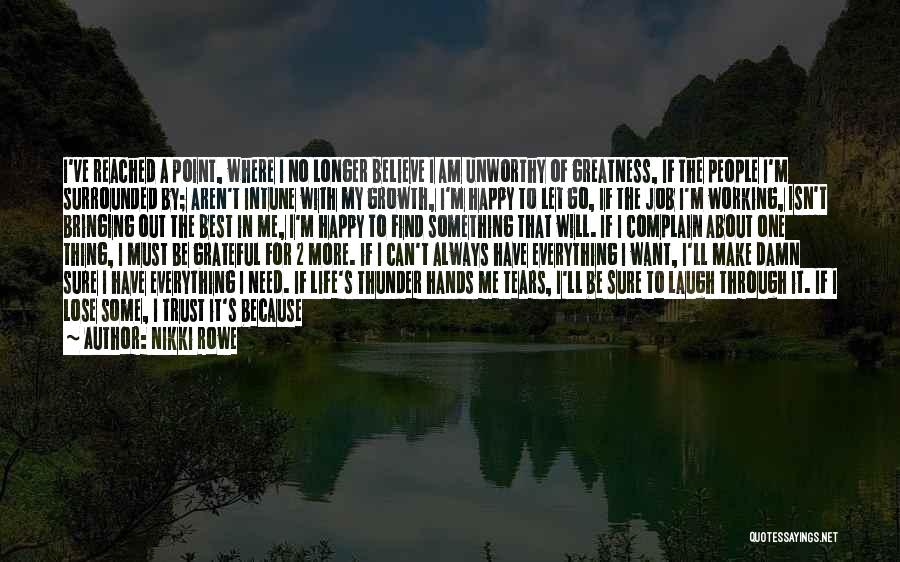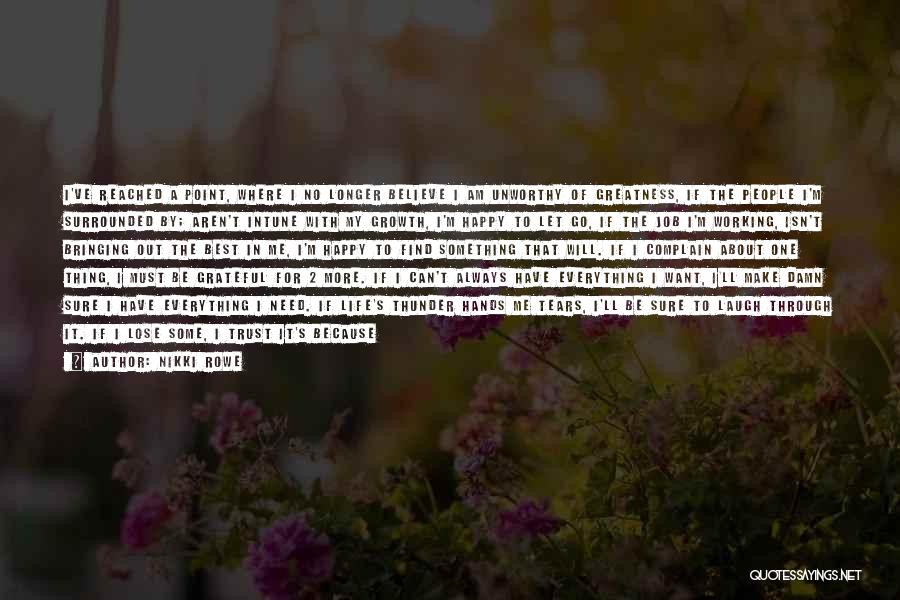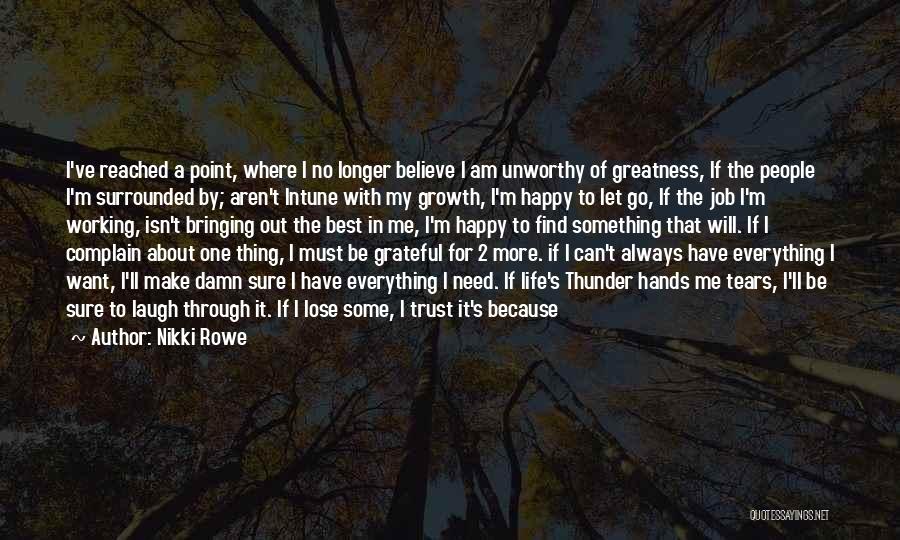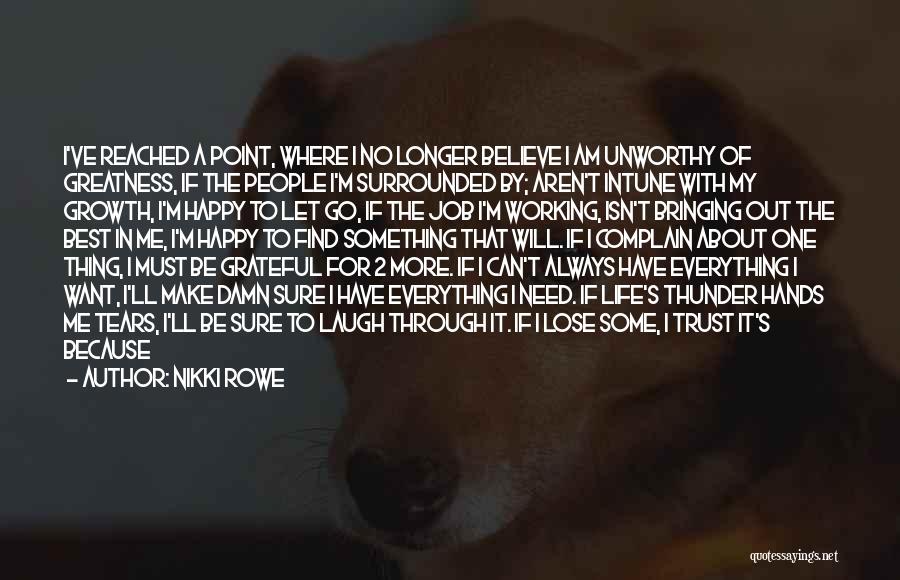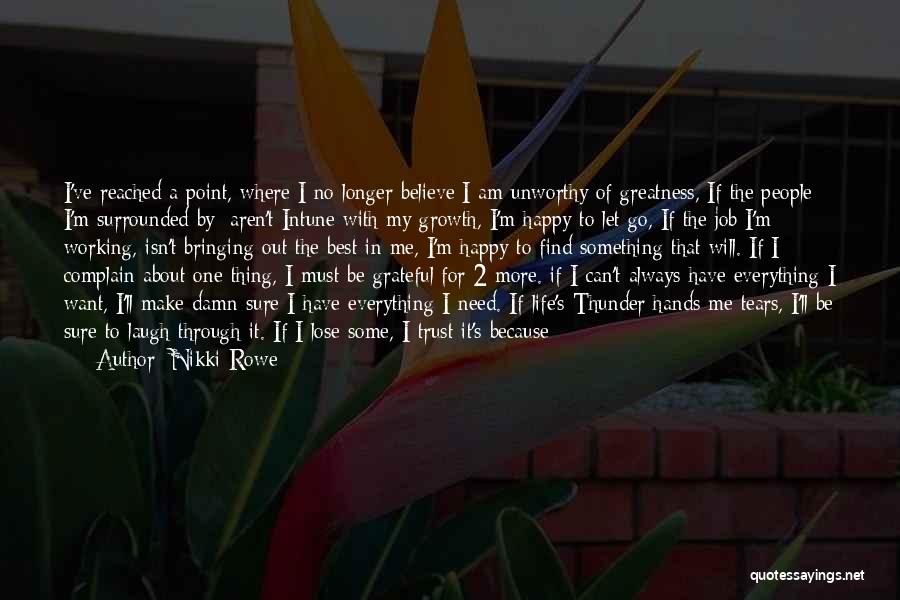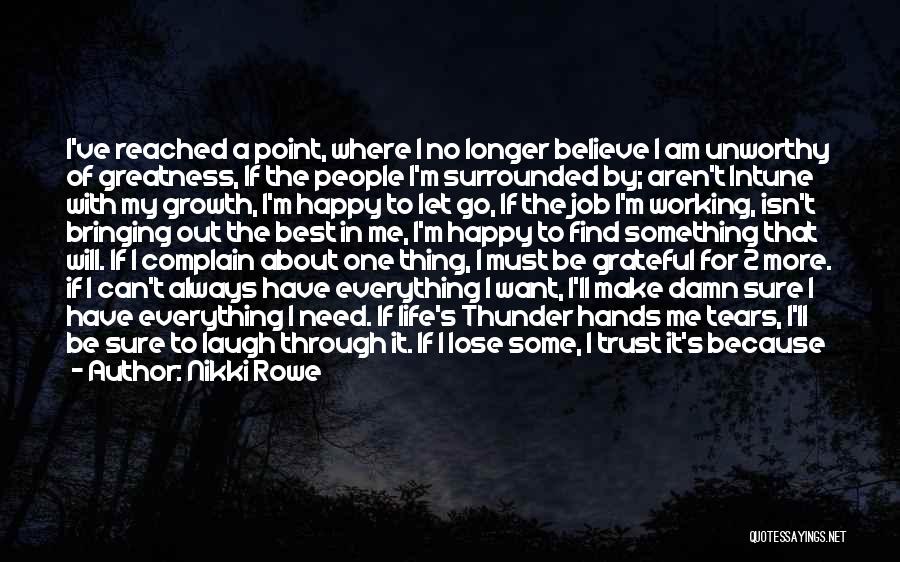 Related Authors
Related Topics