Y.S. Lee Quotes
I'm So Sorry. I Don't Think The Etiquette Manuals Cover This Sort Of Situation." He Leaned In Close, His Lips All But Grazing Her Neck, And Inhaled. "Mmm. You Smell Good, Too."
She Nearly Choked. Took A Step Backwards, Until Her Back Met Cold Stone. "Th-thank You."
"That's Better. May I Kiss You?" His Finger Dipped Into Her Shirt Collar, Stroking The Tender Nape Of Her Neck.
"I D-don't Th-think That's A Good Idea."
"Why Not? We're Alone." His Hands Were At Her Waist.
Her Lungs Felt Tight And Much Too Small. "Wh-what If Somebody Comes In?"
He Considered For A Moment. "Well, I Suppose They'll Think I Fancy Grubby Little Boys.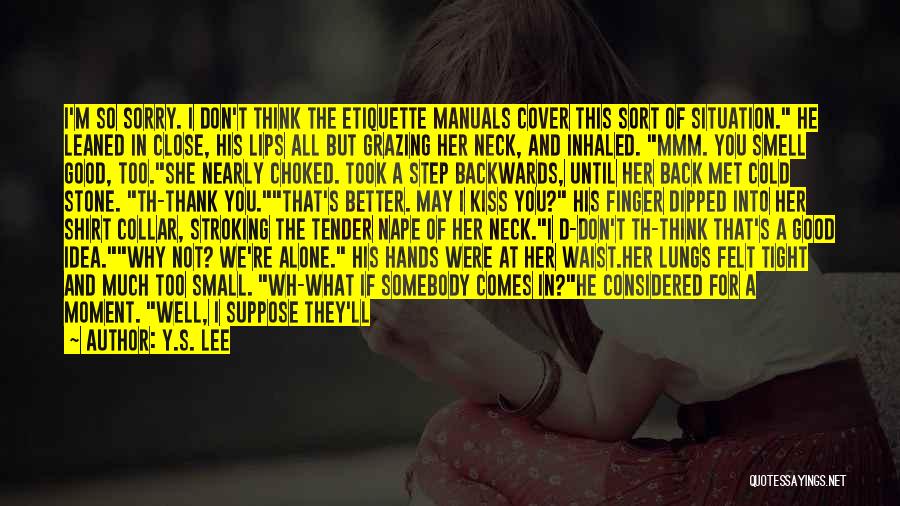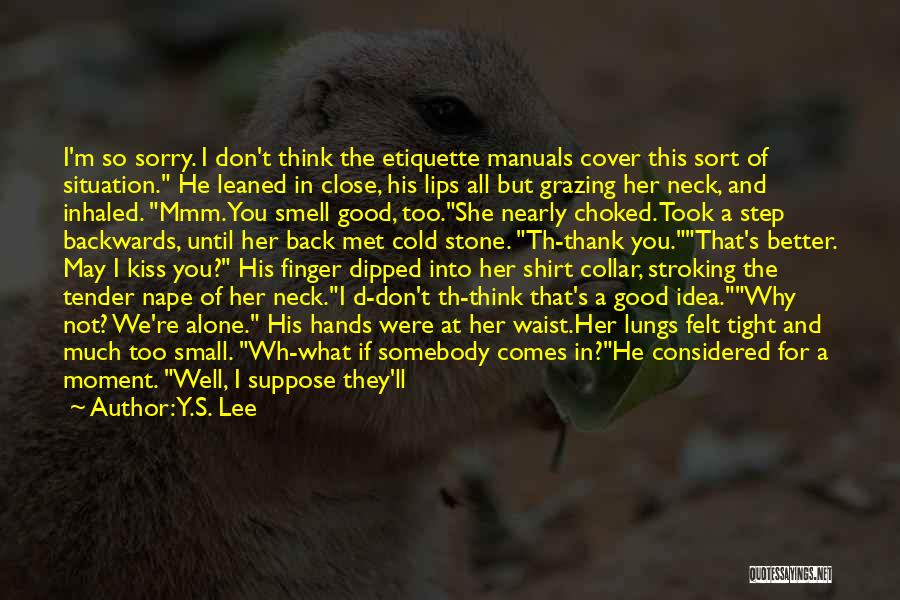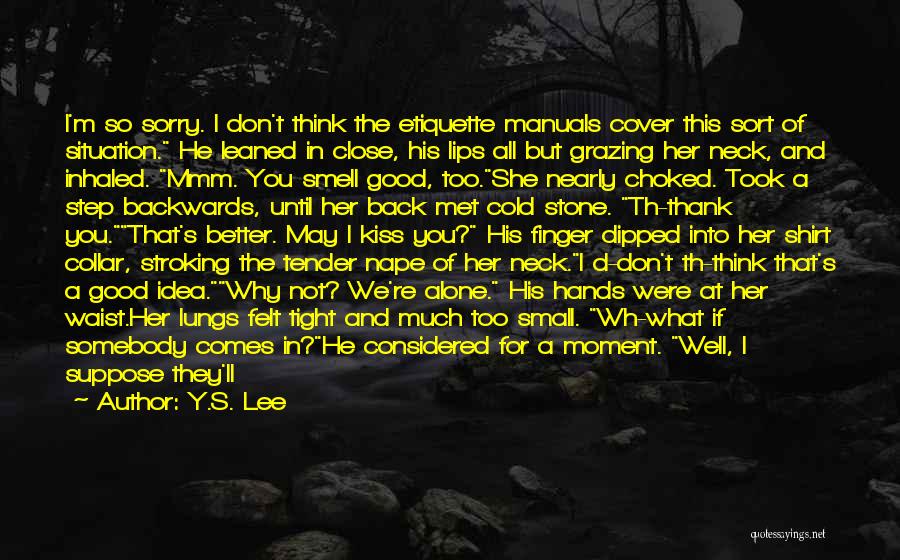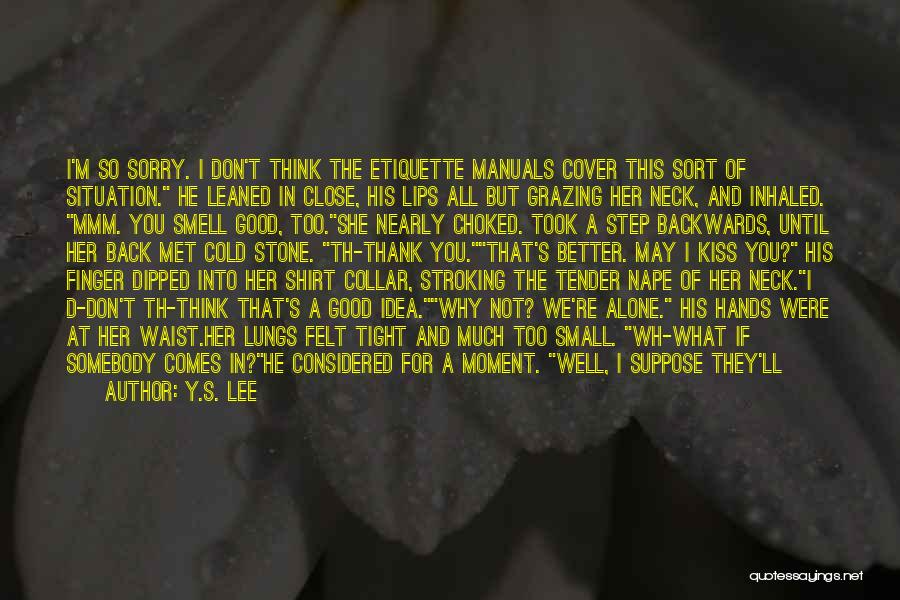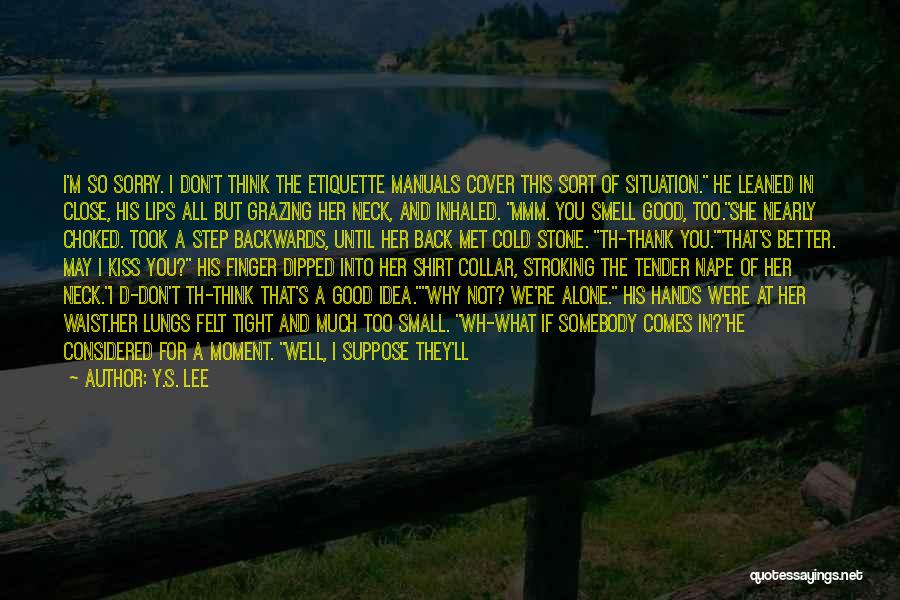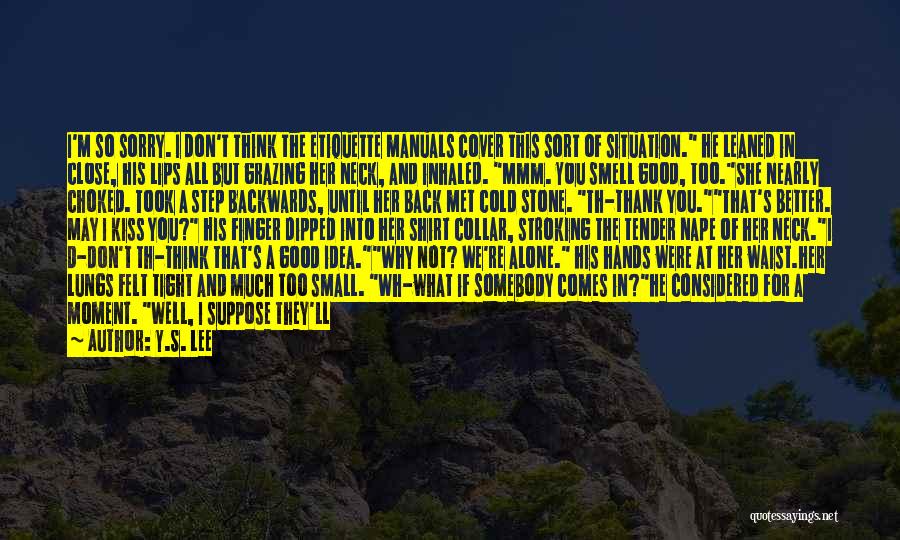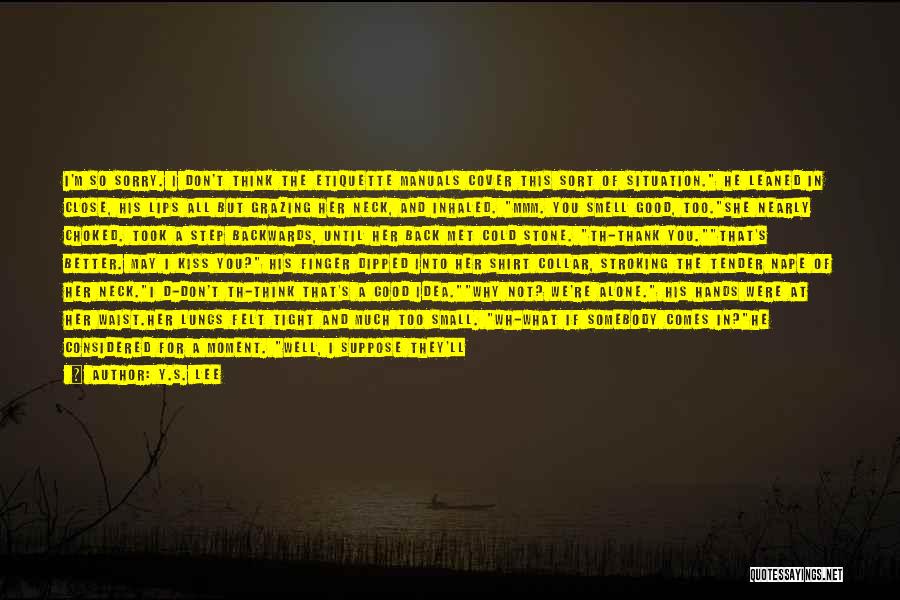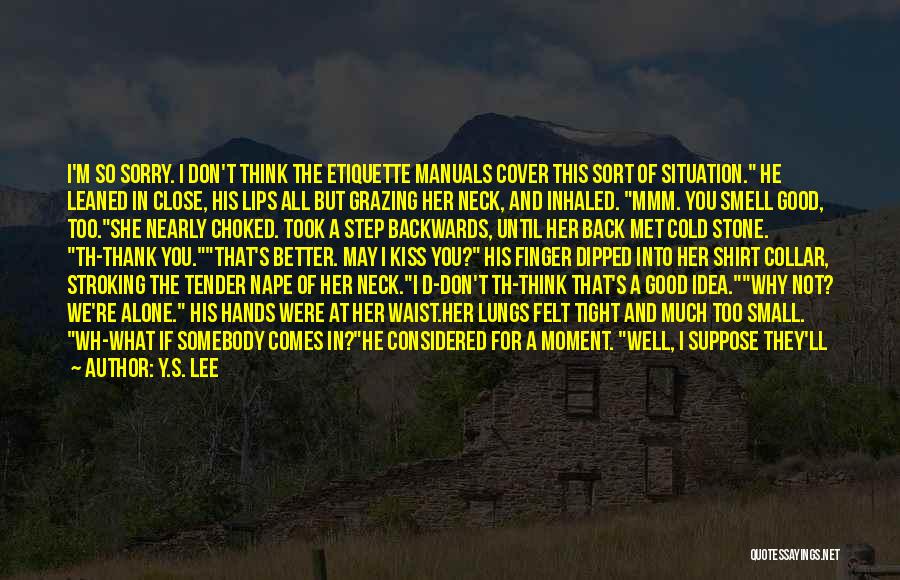 Related Authors
Related Topics