Yevgeny Zamyatin Quotes
I'm Like A Machine Being Run Over Its RPM Limit: The Bearings Are Overheating - A Minute Longer, And The Metal Is Going To Melt And Start Dripping And That'll Be The End Of Everything. I Need A Quick Splash Of Cold Water, Logic. I Pour It On In Buckets, But The Logic Hisses On The Hot Bearings And Dissipates In The Air As A Fleeting White Mist.
Well, Of Course, It's Clear That You Can't Establish A Function Without Taking Into Account What Its Limit Is. And It's Also Clear That What I Felt Yesterday, That Stupid "dissolving In The Universe," If You Take It To Its Limit, Is Death. Because That's Exactly What Death Is - The Fullest Possible Dissolving Of Myself Into The Universe. Hence, If We Let L Stand For Love And D For Death, Then L = F (D), I.e., Love And Death ...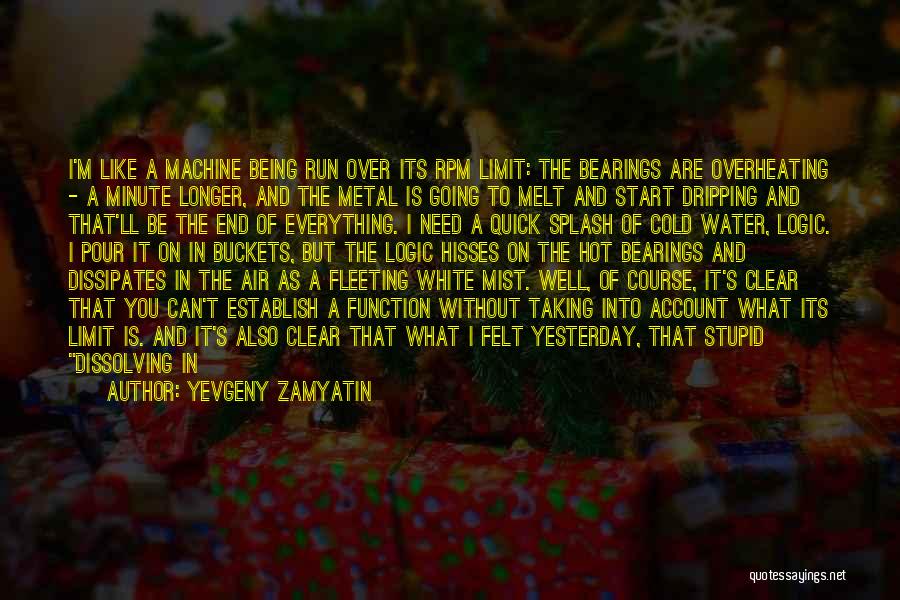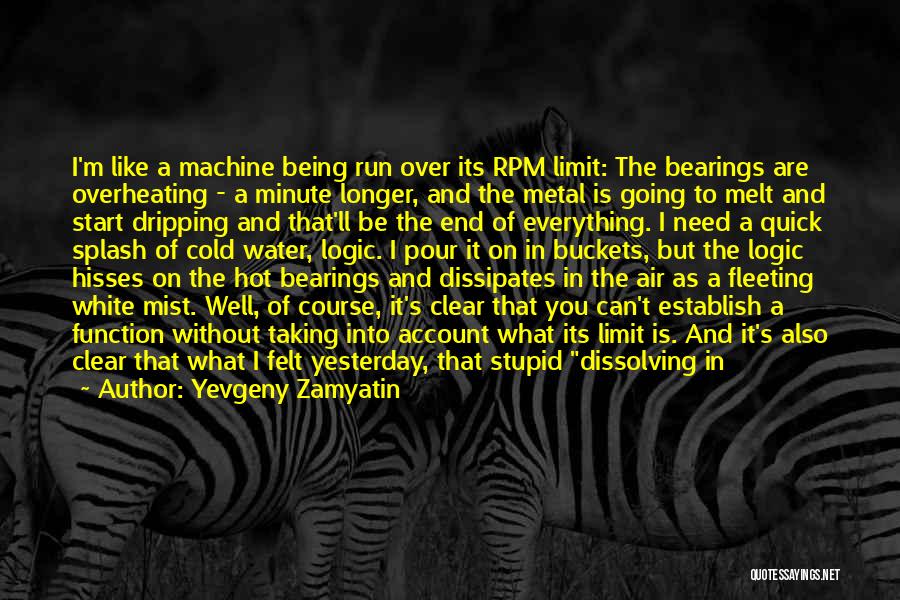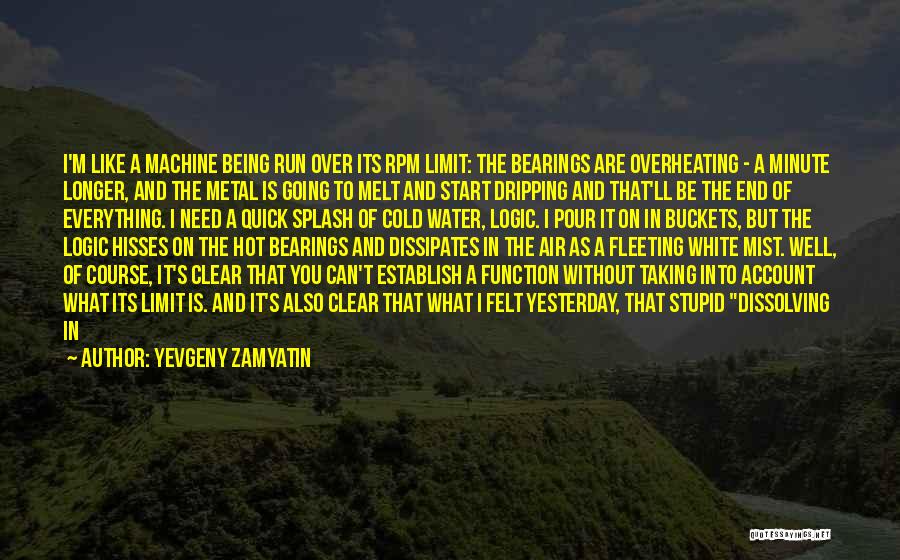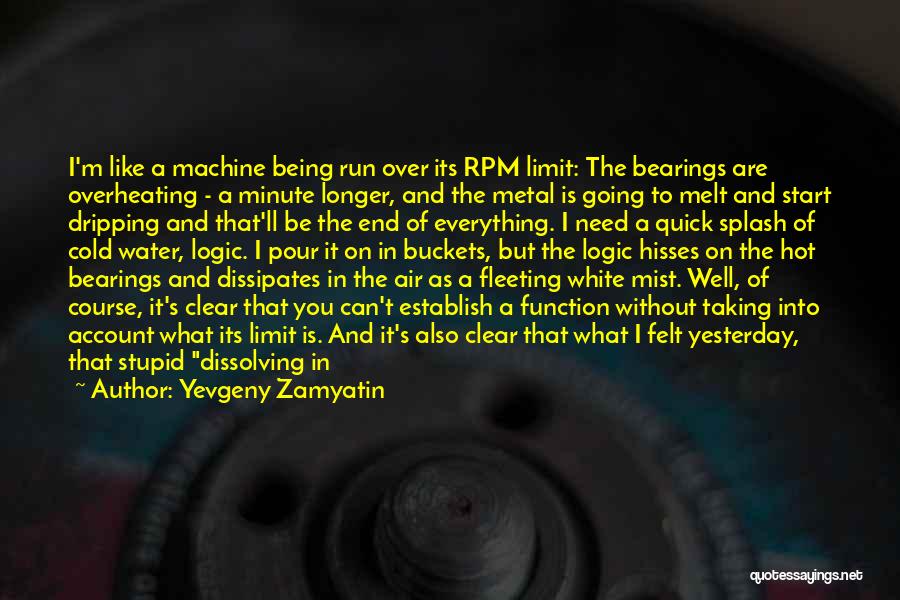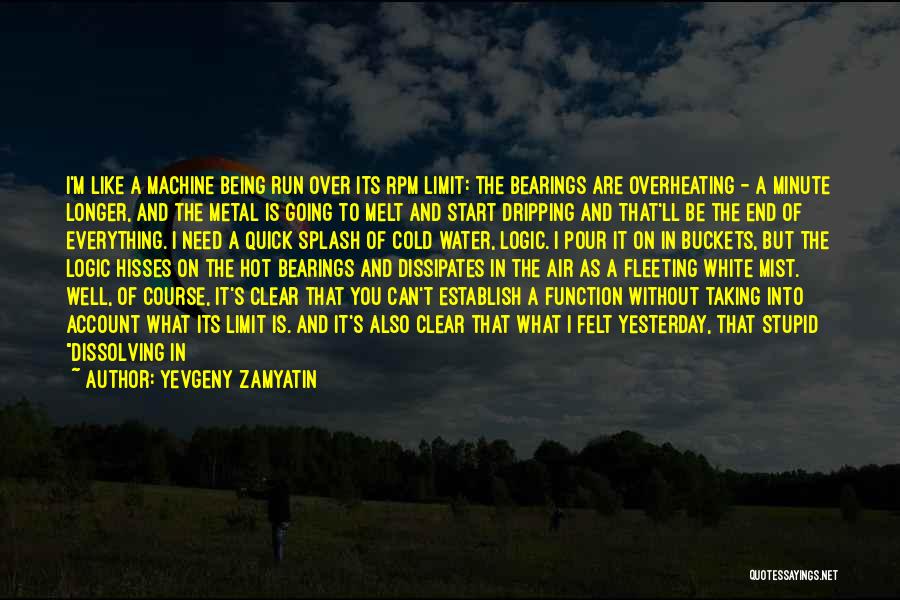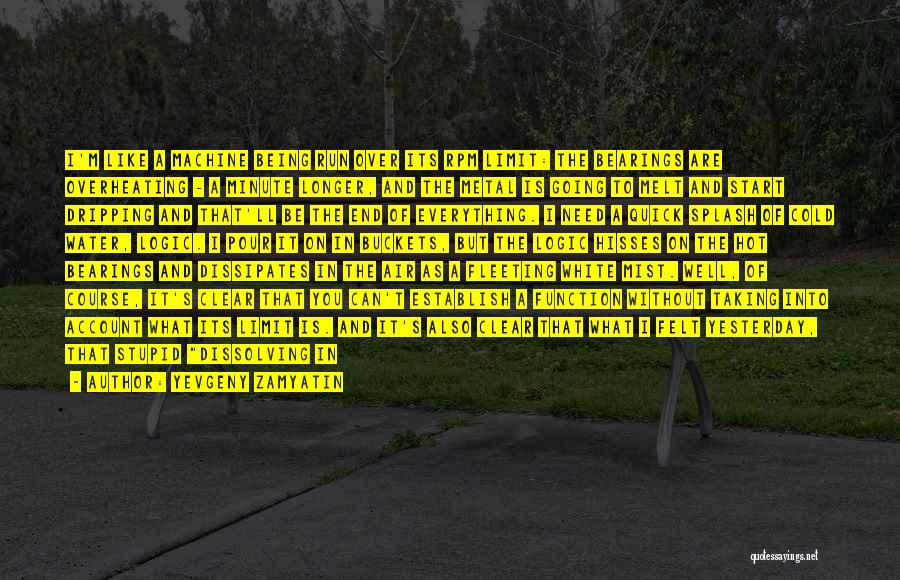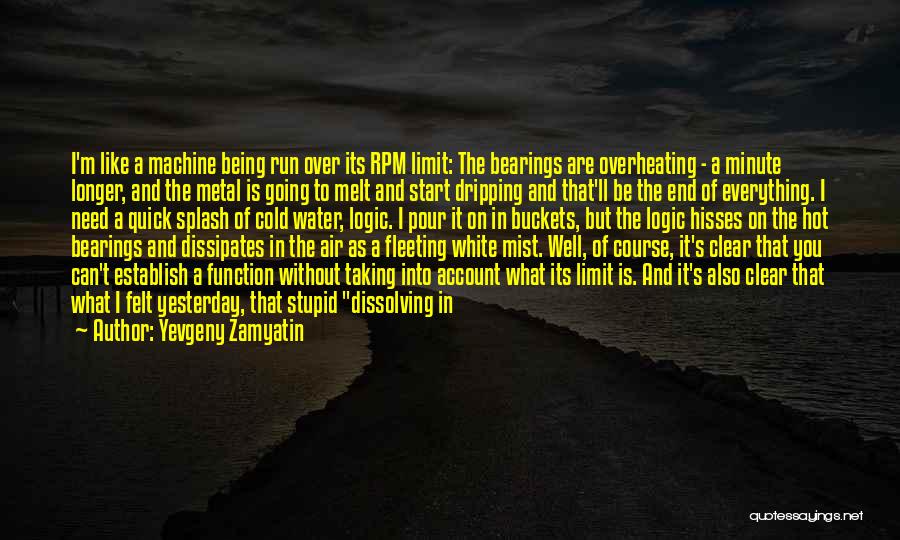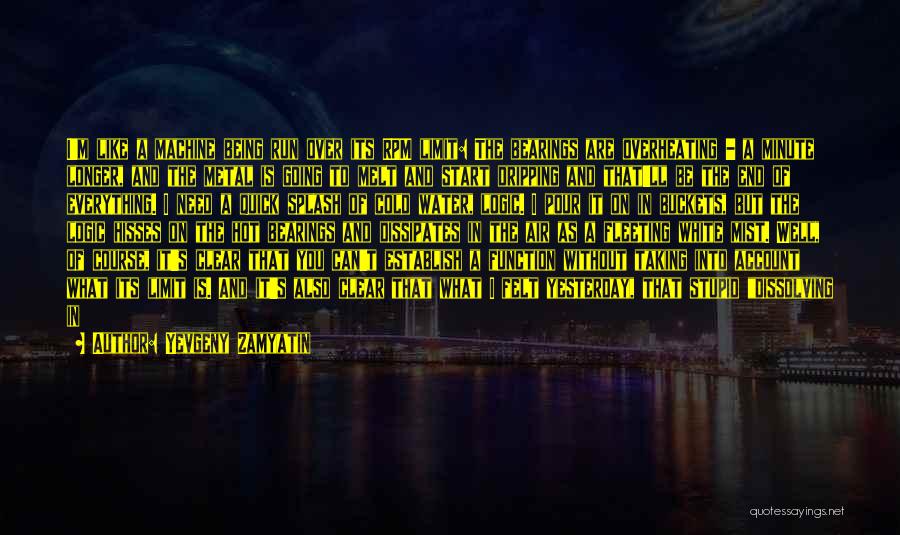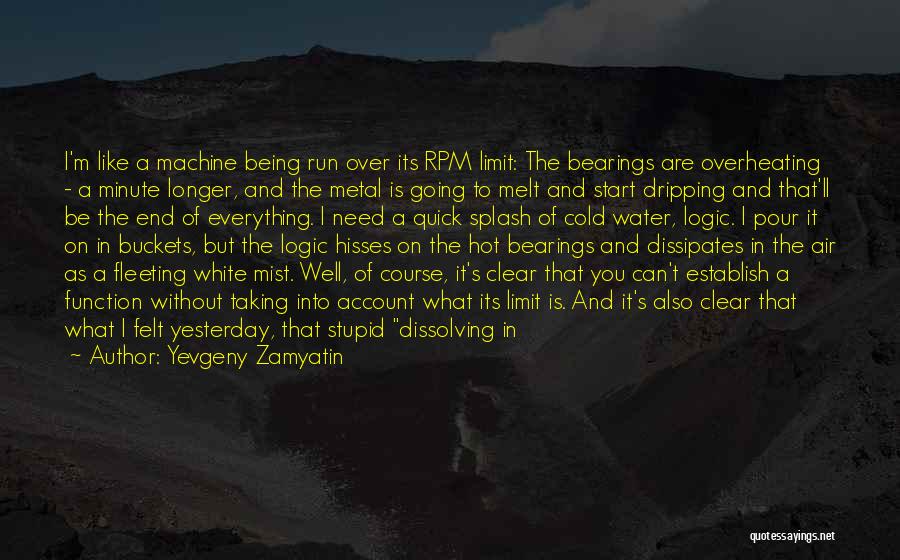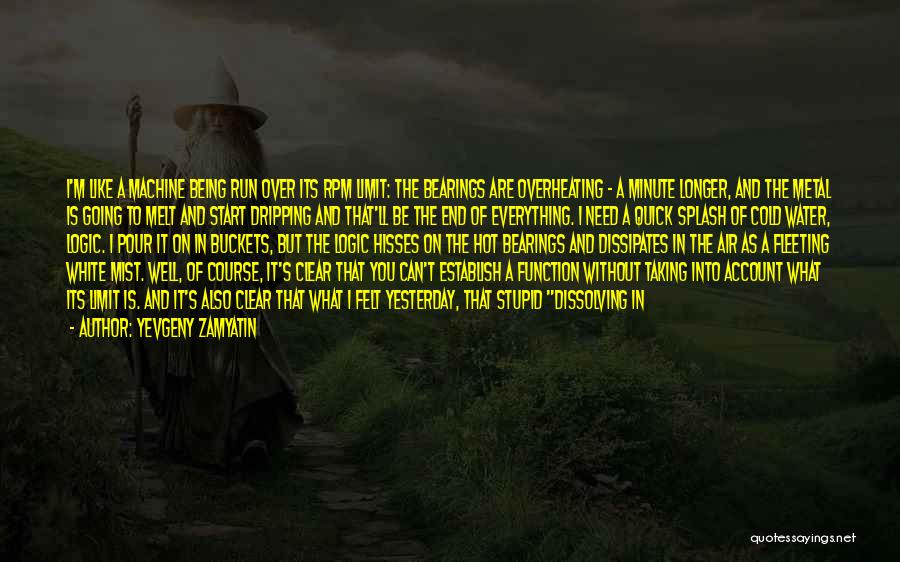 Related Authors
Related Topics