Kathleen Flinn Quotes
I'm A Woman; In So Many Ways I've Been Programmed To Please. I Took The Job And Spent Time Hunkered Over Figures, Budgets, Charts, And Fiscal-year Projections. I Tried, But I Hated It.
"Working At A Job You Don't Like Is The Same As Going To Prison Every Day," My Father Used To Say. He Was Right. I Felt Imprisoned By An Impressive Title, Travel, Perks, And A Good Salary. On The Inside, I Was Miserable And Lonely, And I Felt As If I Was Losing Myself. I Spent Weekends Working On Reports No One Read, And I Gave Presentations That I Didn't Care About. It Made Me Feel Like A Sellout And, Worse, A Fraud.
Now Set Free, Like Any Inmate I Had To Figure Out What To Do With The Rest Of My Life.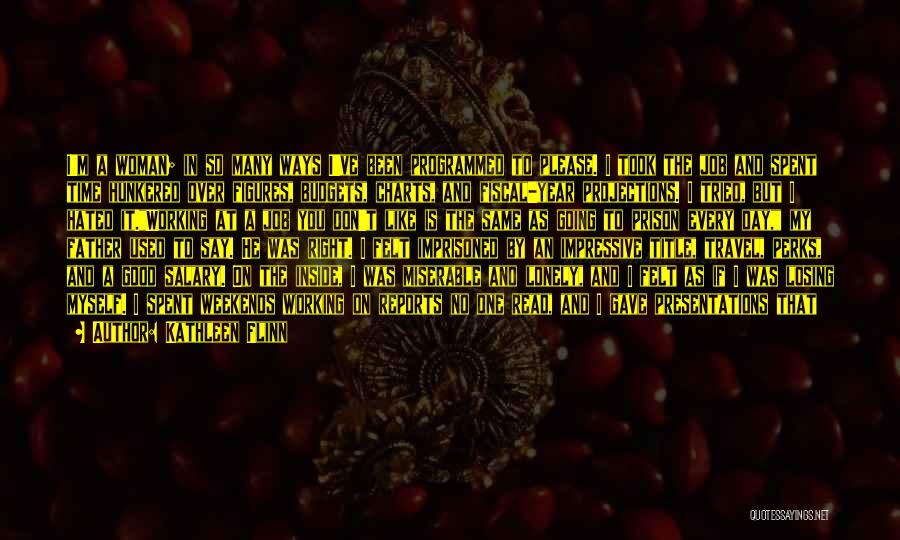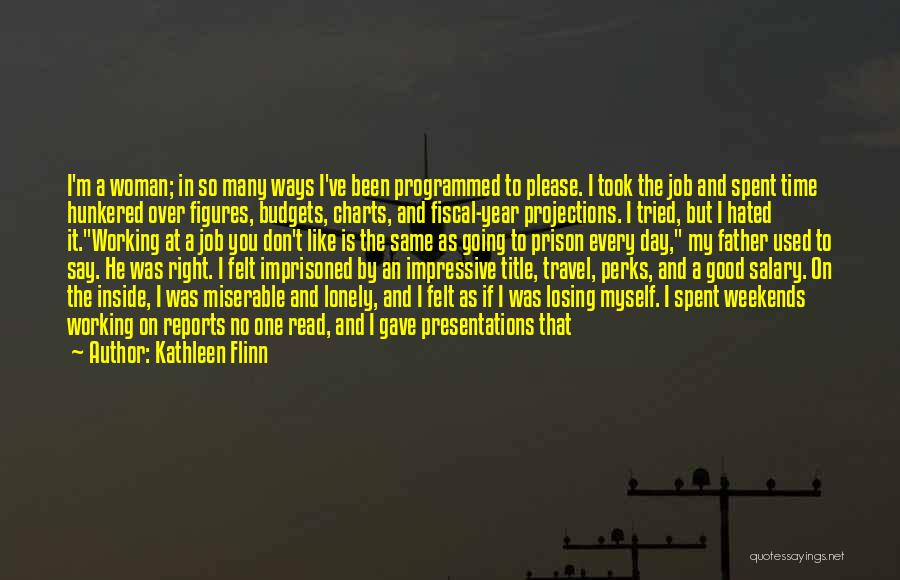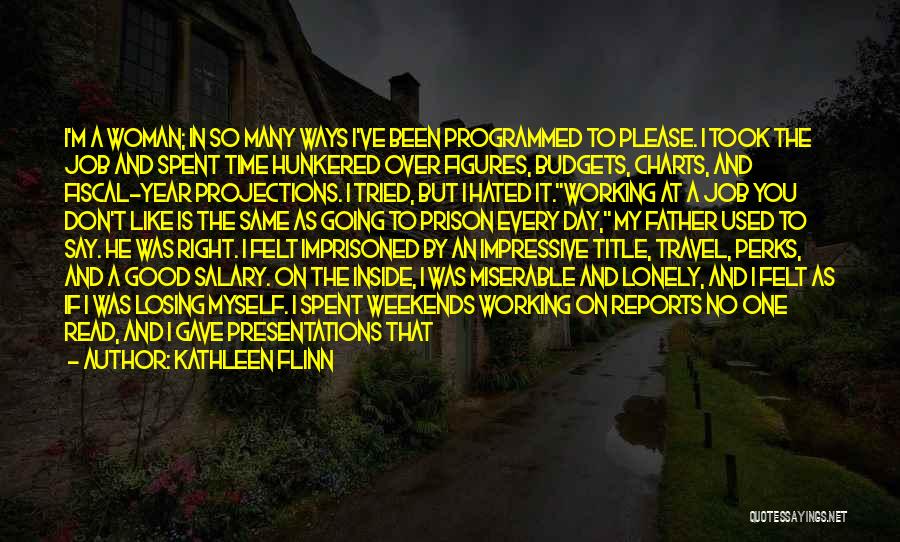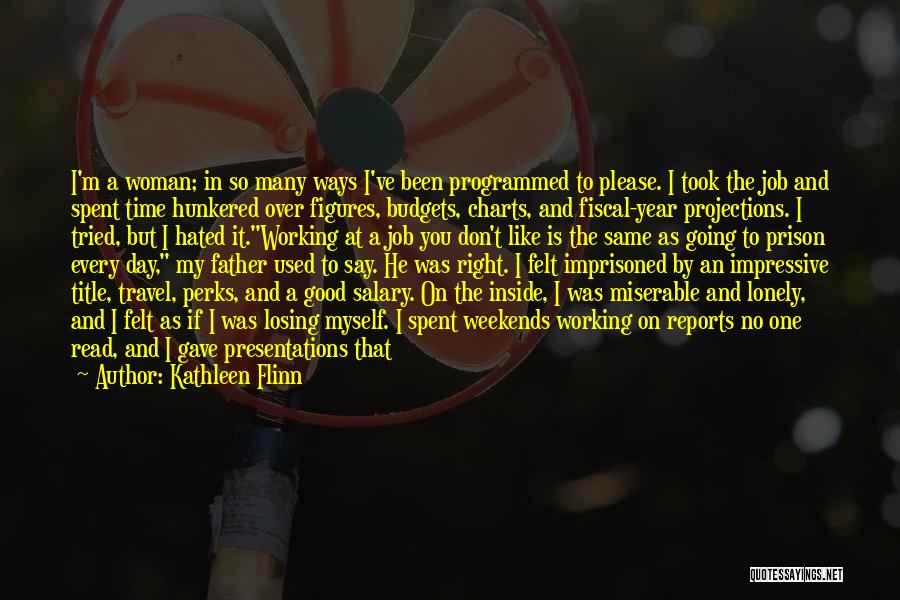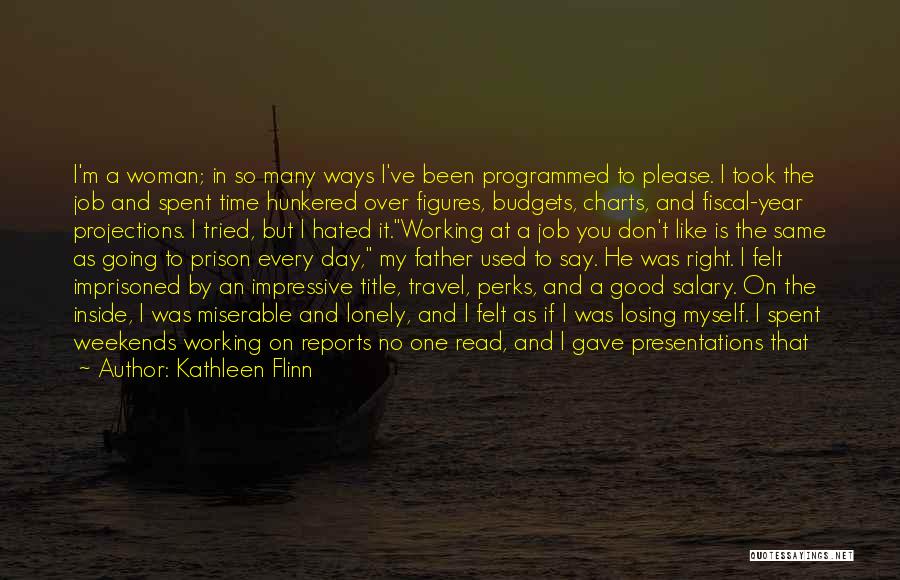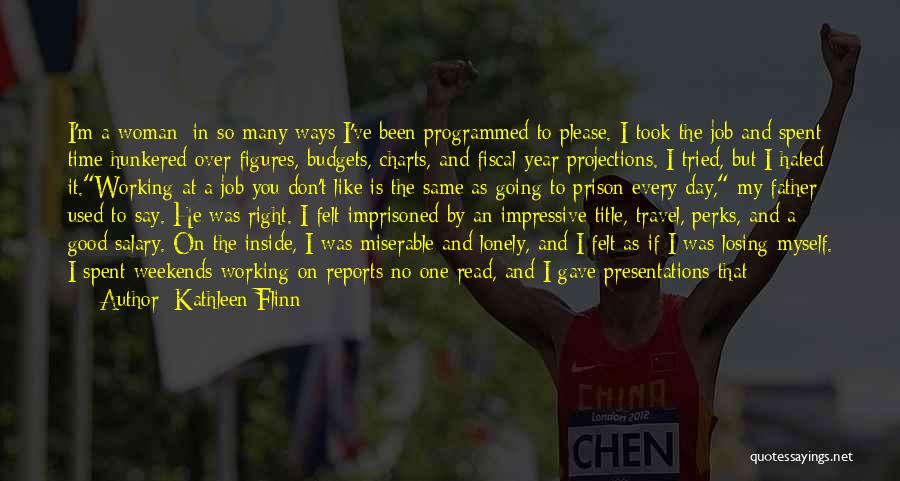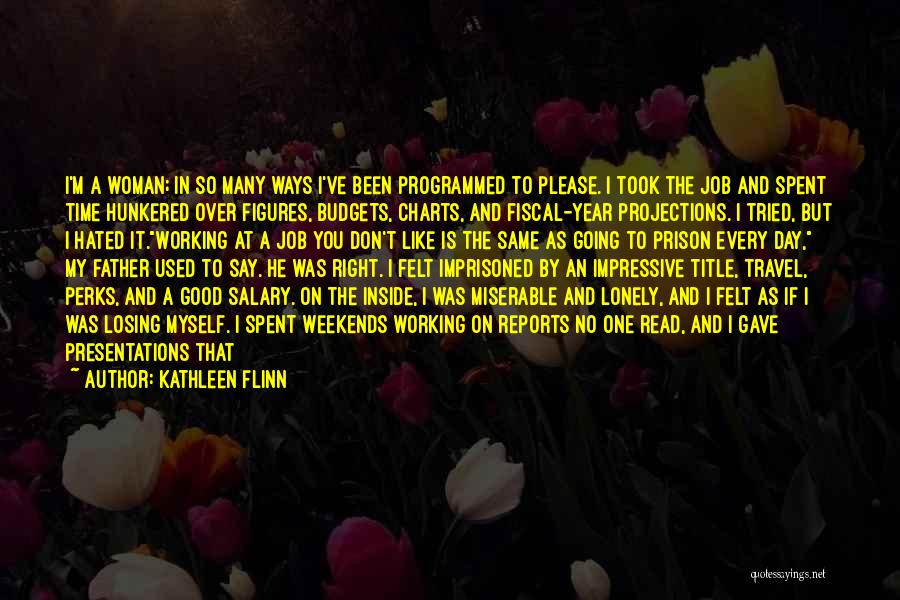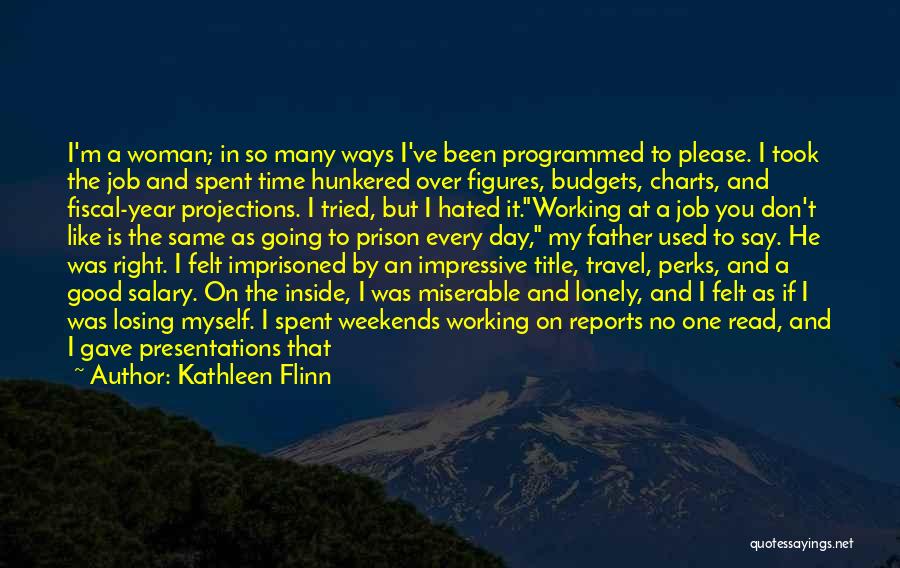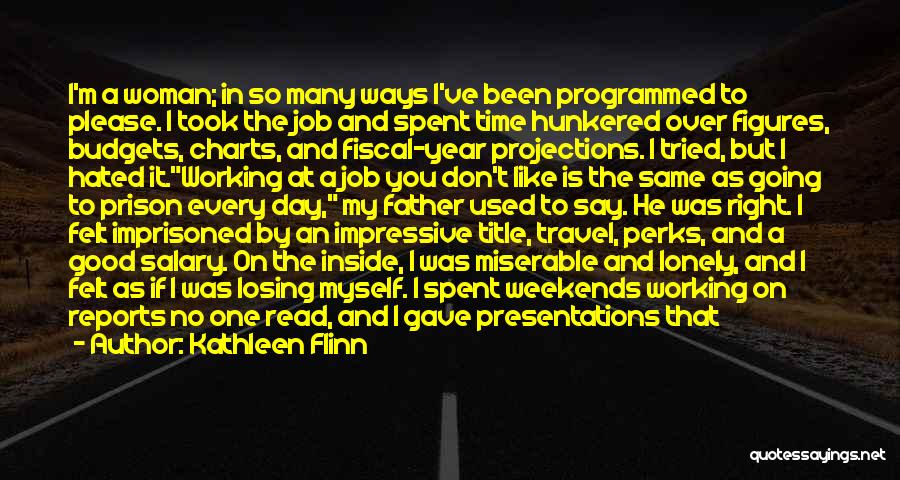 Related Authors
Related Topics