Julie James Quotes
I Will Never, Ever Regret Stopping You From Walking Out Of My Life A Second Time, Kyle," She Said In An Emotional Voice. "And I Can Prove It."
She Reached For The Buttons On Her Trench Coat And Undid Them, One At A Time. Then She Opened The Coat And Let It Drop To The Floor.
And Even If She Didn't Say A Single Word More, Kyle Knew He Would Never Again Doubt The Way Rylann Felt About Him.
She Was Wearing His Flannel Shirt.
"You Kept It," He Said Softly. "All This Time."
She Nodded. "For Nine Years, I've Held On To This Darn Shirt, Literally Dragging It Across The Country And Back."
Kyle Touched Her Cheek, Gently Brushing Away A Tear With His Thumb. "Why?"
She Paused Hesitantly, And Then With A Tender Smile, Finally Put It All On The Line, Too. "I Guess I Always Hoped You'd Come Back For It Someday.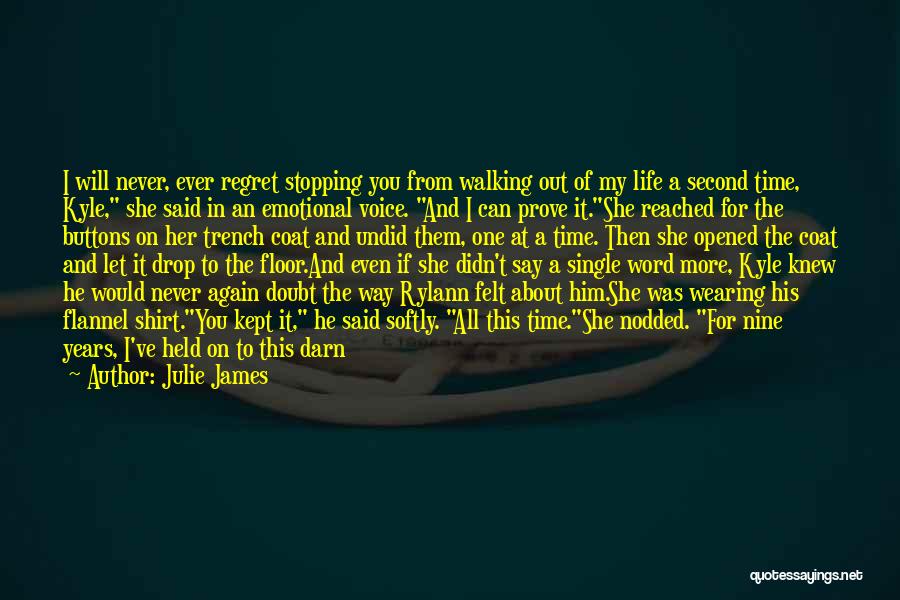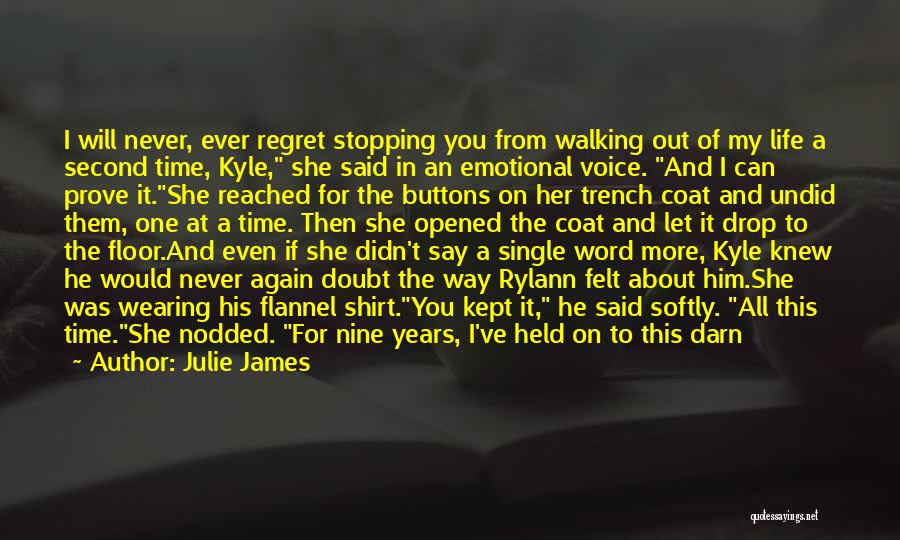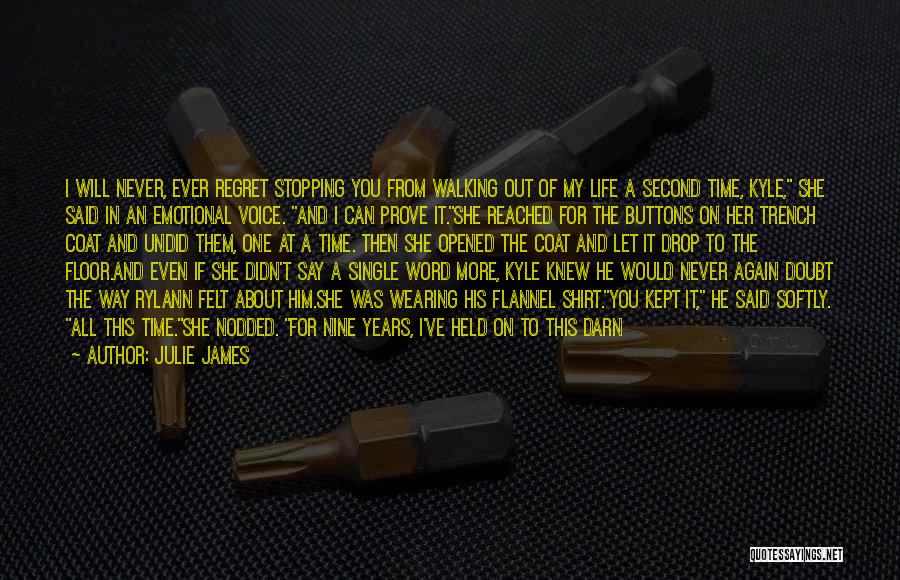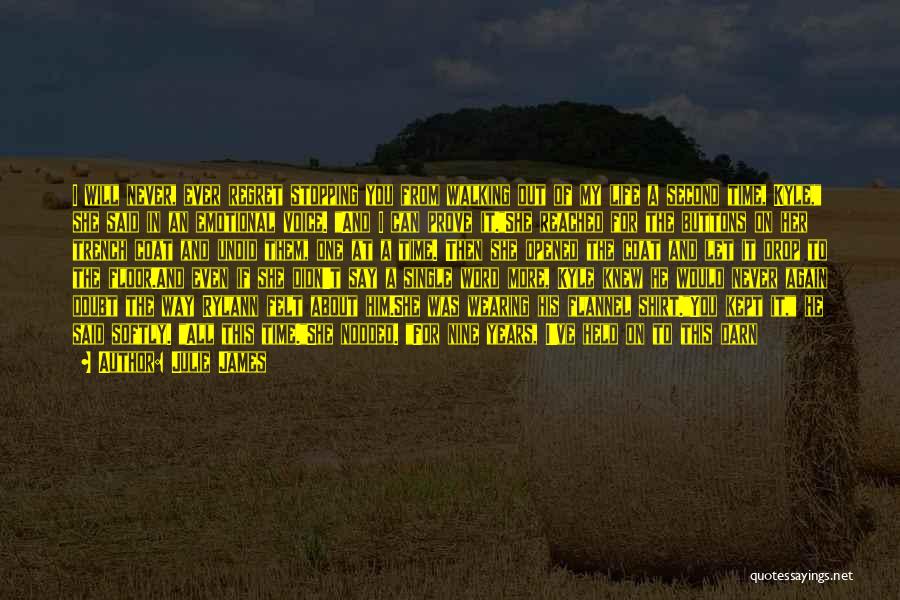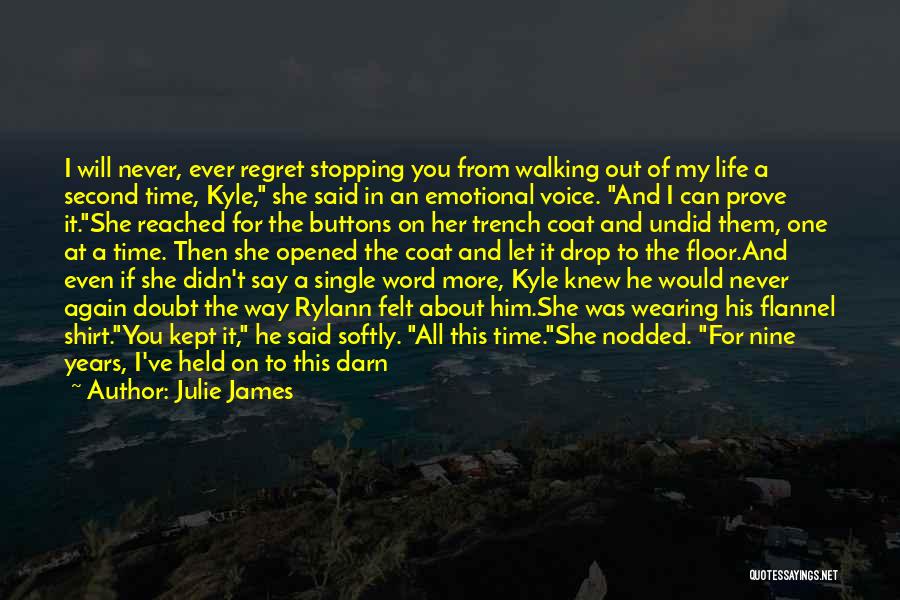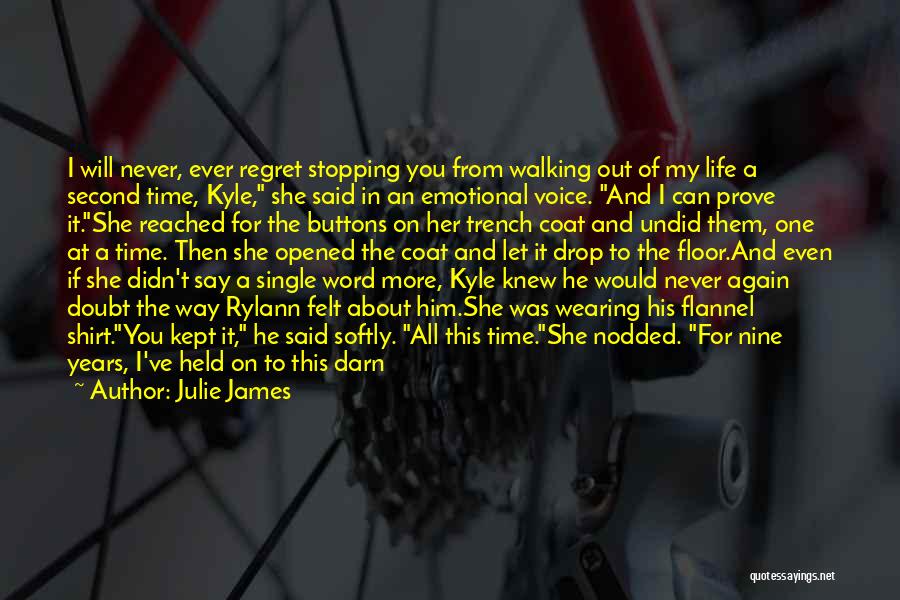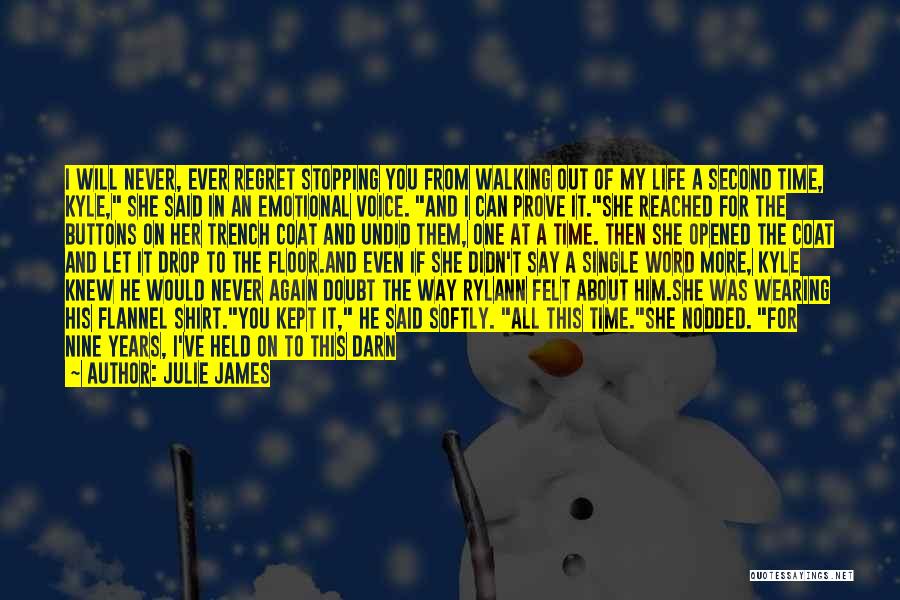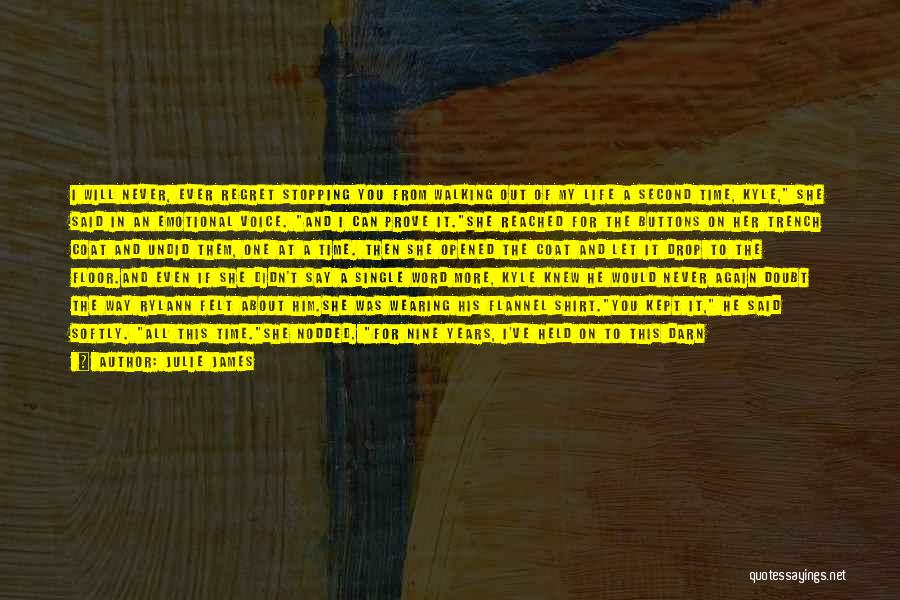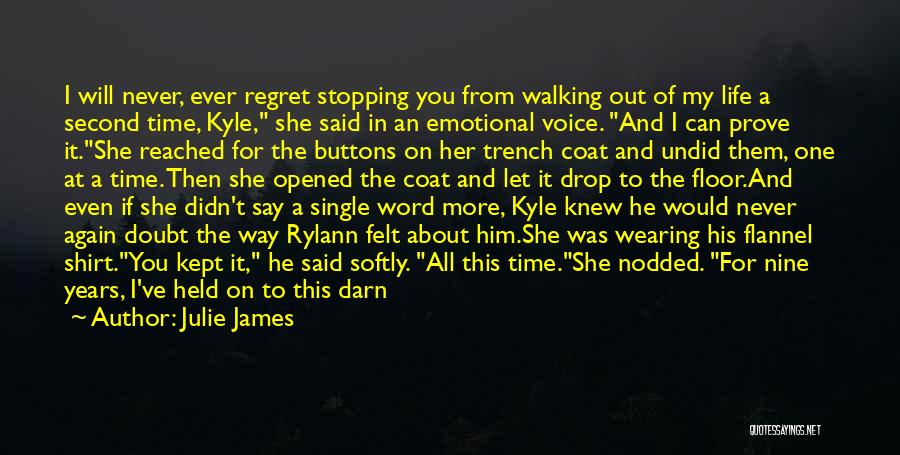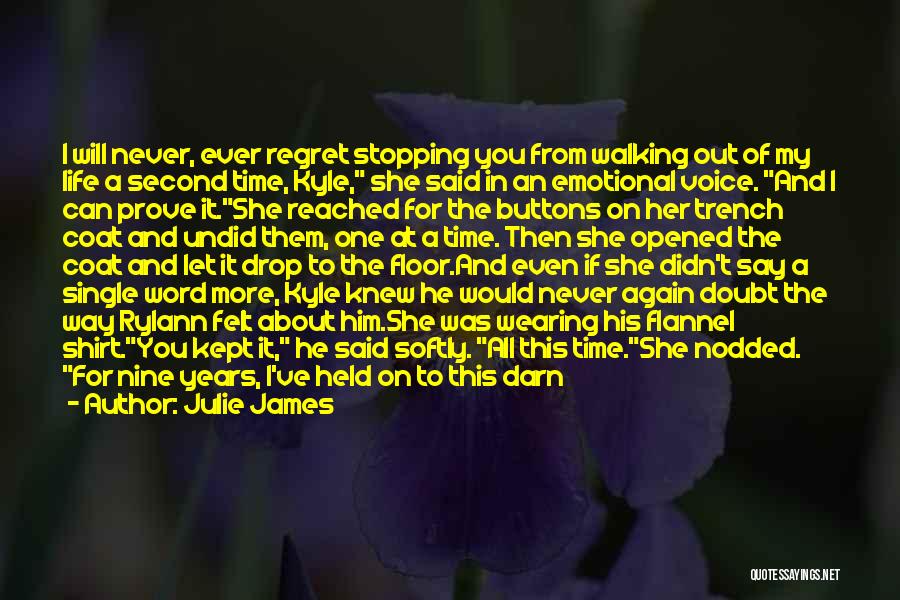 Related Authors
Related Topics