Jennifer L. Armentrout Quotes
I Think It's Obvious If You're Wanted Here Or Not."
"Daemon," Hissed Dee, Her Cheeks Red. She Turned To Me, Tears In Her Eyes. "He's Not Being Serious."
"Are You Being Serious, Daemon?" Ash Turned In His Lap, Head Cocked To The Side.
My Heart Was Already Pounding In My Chest When His Eyes Met Mine. His Were Sheltered. "Actually I Was Being Serious." He Leaned Over The Table, Staring Up At Me Through Thick Lashes. "You're Not Wanted Here."
Dee Spoke Again, But I Was Beyond Hearing. My Face Felt Like It Was On Fire. People Around Us Were Starting To Stare. One Of The Thompson Boys Was Smirking While The Other Looked As Though He Wanted To Crawl Underneath The Table For Me. The Rest Of The Kids At The Table Were Staring At Their Plates. One Of Them Snickered.
I'd Never Been More Humiliated In My Life.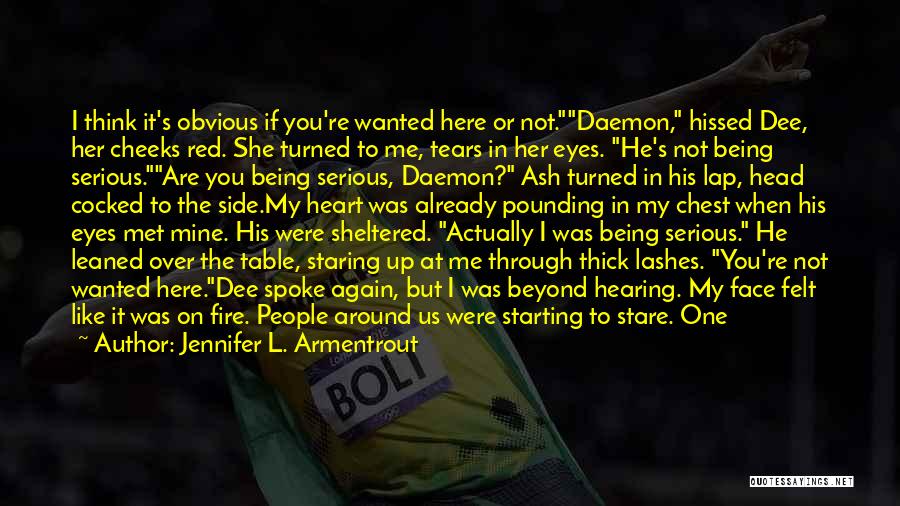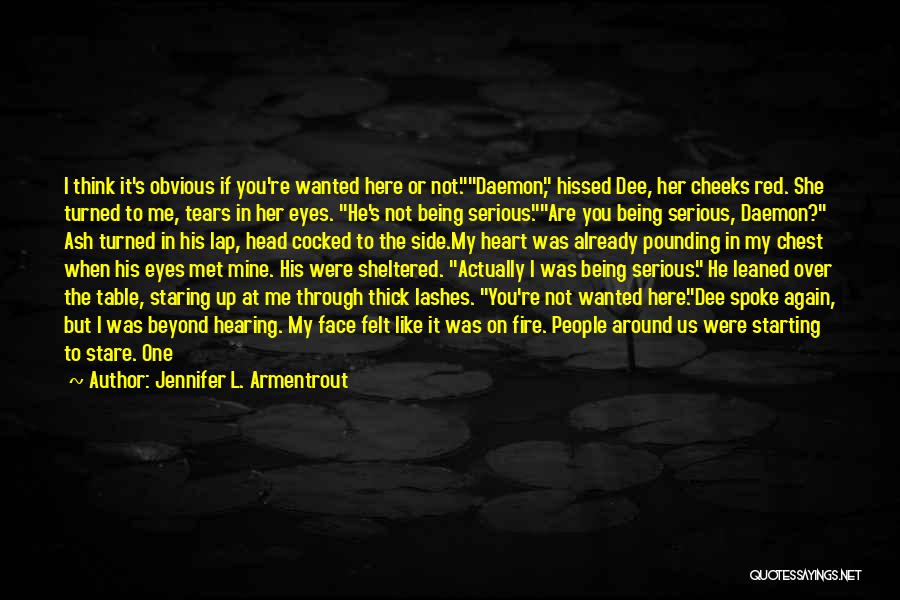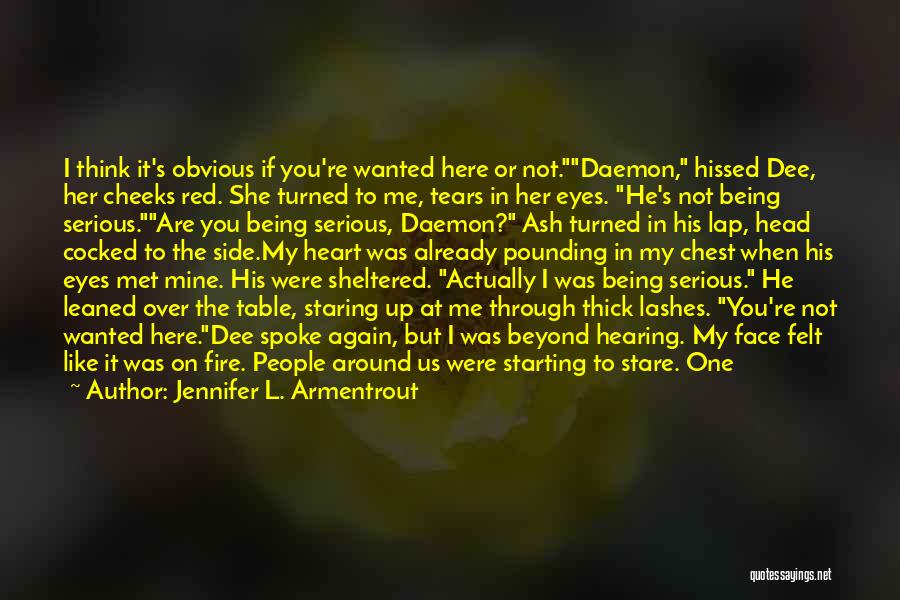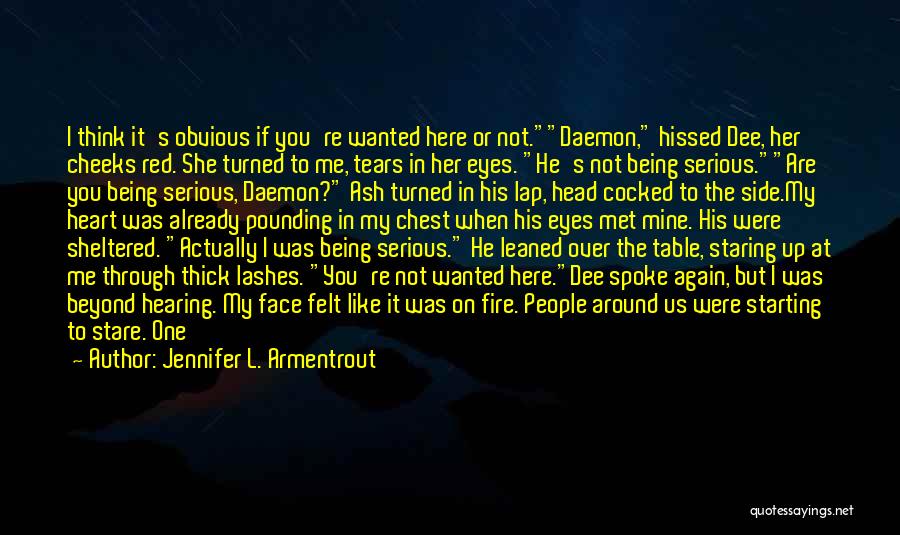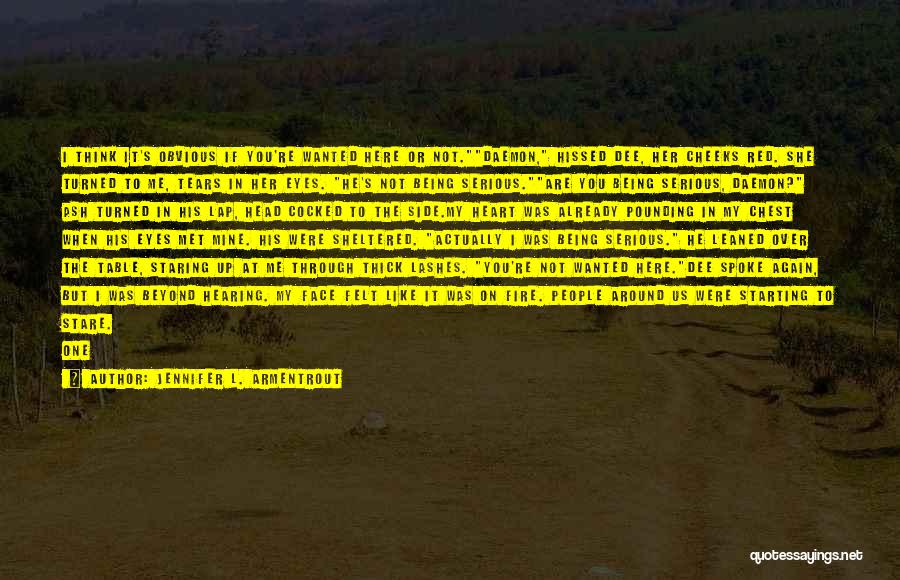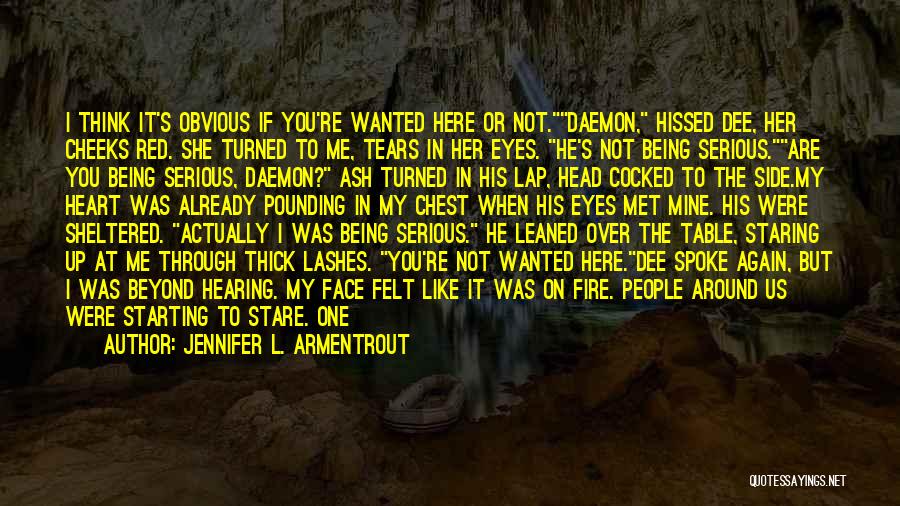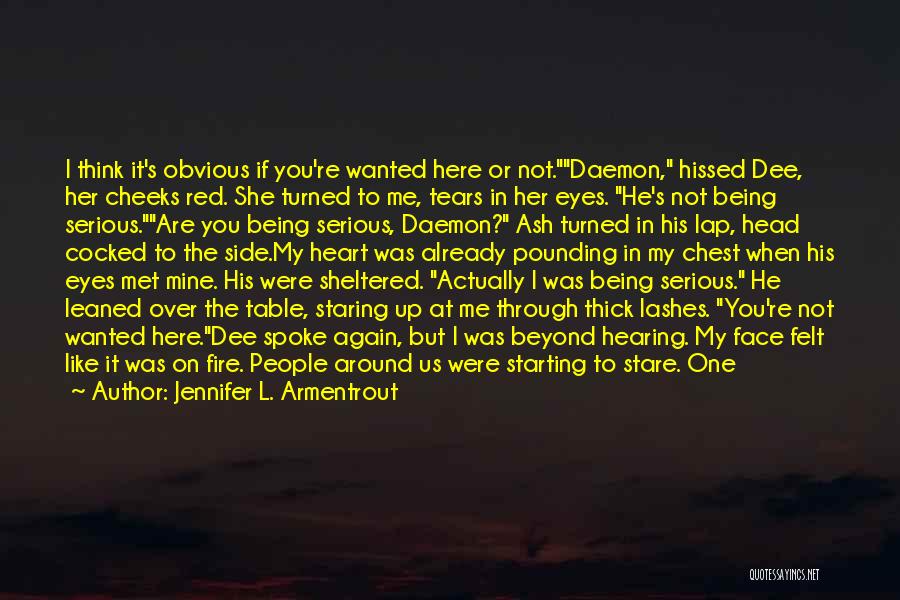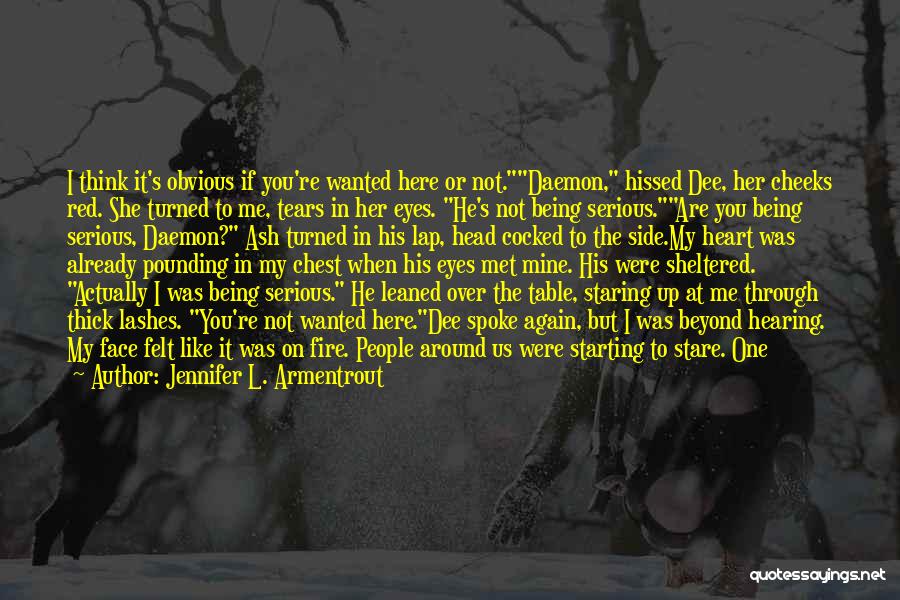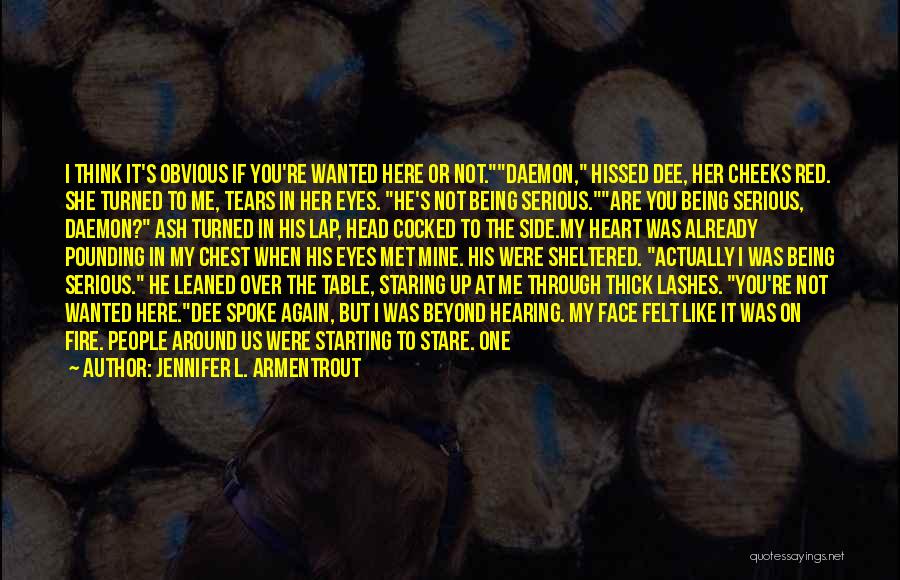 Related Authors
Related Topics