Gillian Flynn Quotes
I Spent The Rest Of My Day Picturing How I'd Kill Amy. It Was All I Could Think Of: Finding A Way To End Her. Me Smashing In Amy's Busy, Busy Brain. I Had To Give Amy Her Due: I May Have Been Dozing The Past Few Years, But I Was Fucking Wide Awake Now. I Was Electric Again, Like I Had Been In The Early Days Of Our Marriage...
Andie Had Screwed Me Over, Marybeth Had Turned Against Me, Go Had Lost A Crucial Measure Of Faith. Boney Had Trapped Me. Amy Had Destroyed Me. I Poured A Drink. I Took A Slug, Tightened My Fingers Around The Curves Of The Tumbler, Then Hurled It At The Wall, Watched The Glass Burst Into Fireworks, Heard The Tremendous Shatter, Smelled The Cloud Of Bourbon. Rage In All Five Senses. Those Fucking Bitches.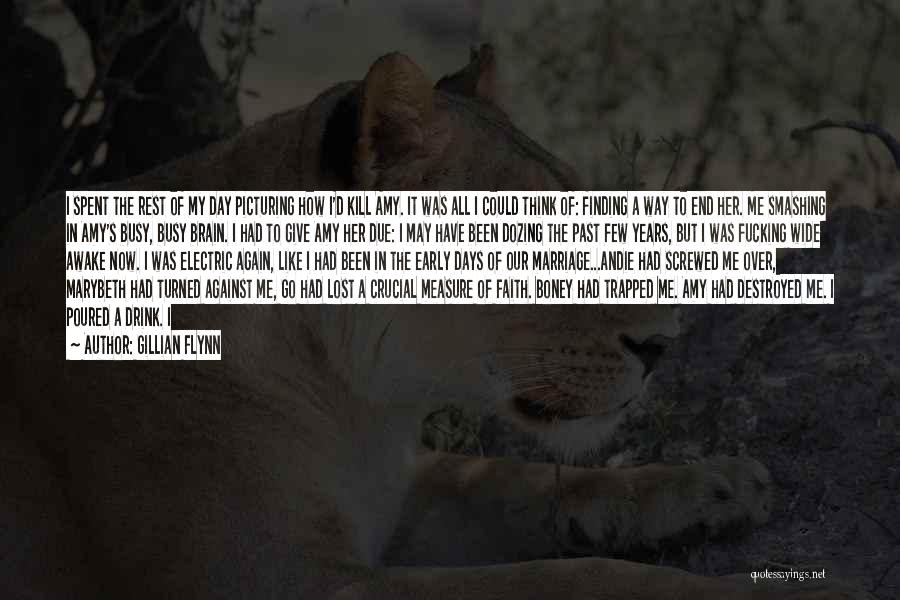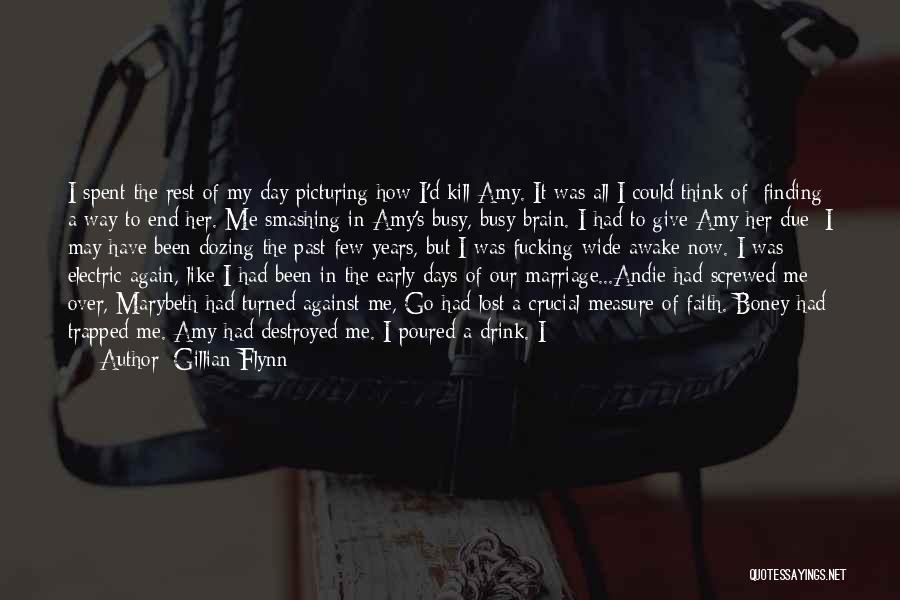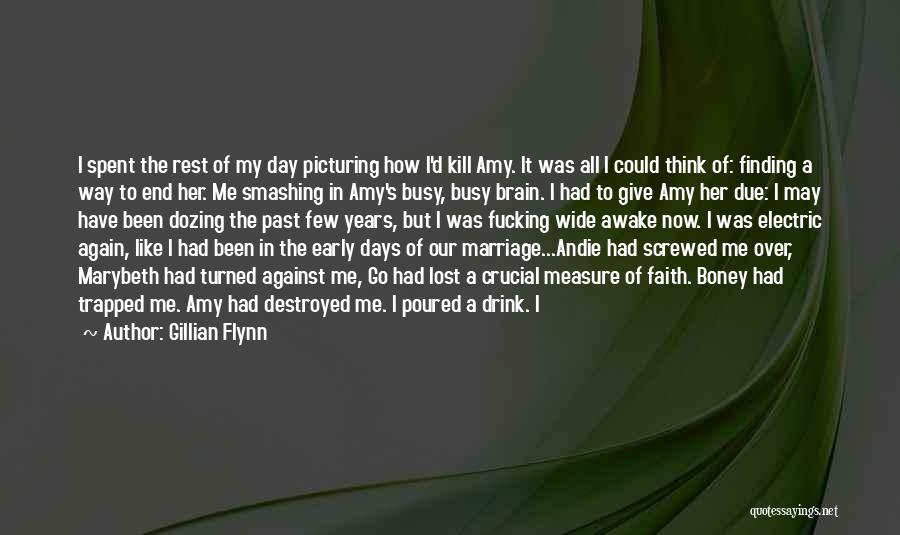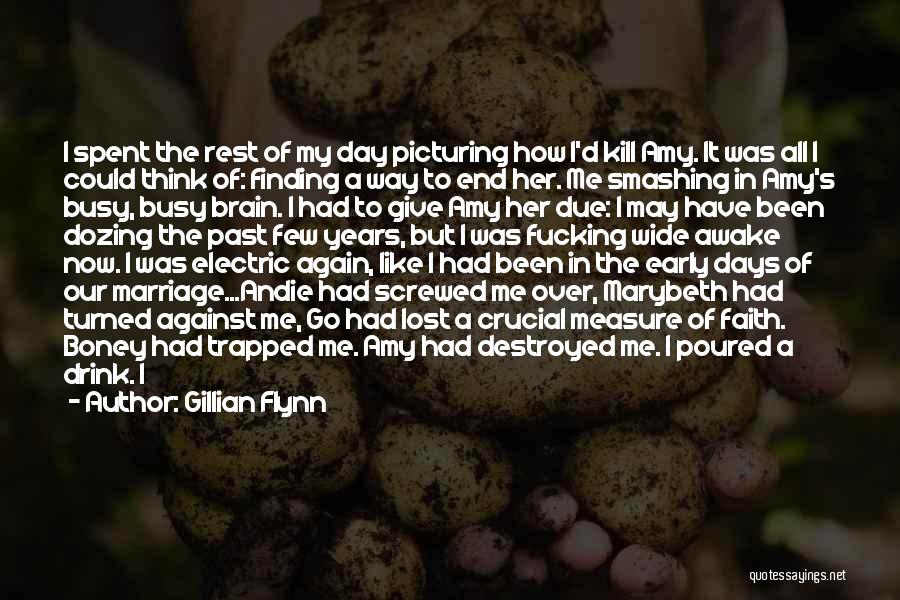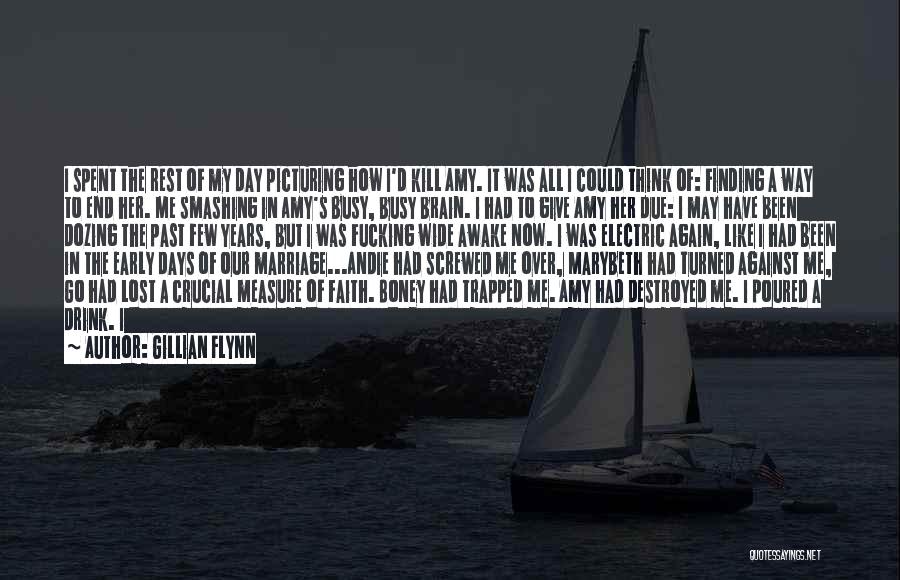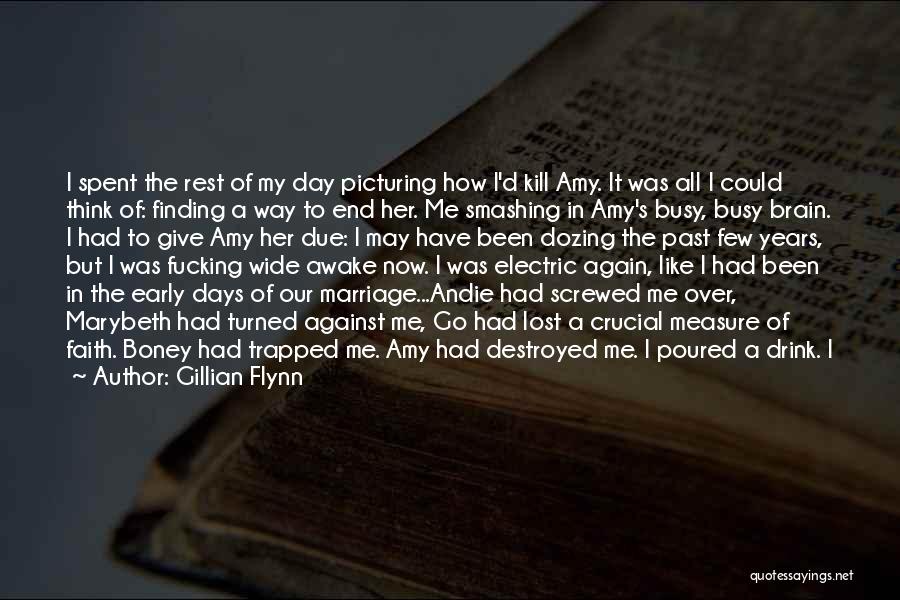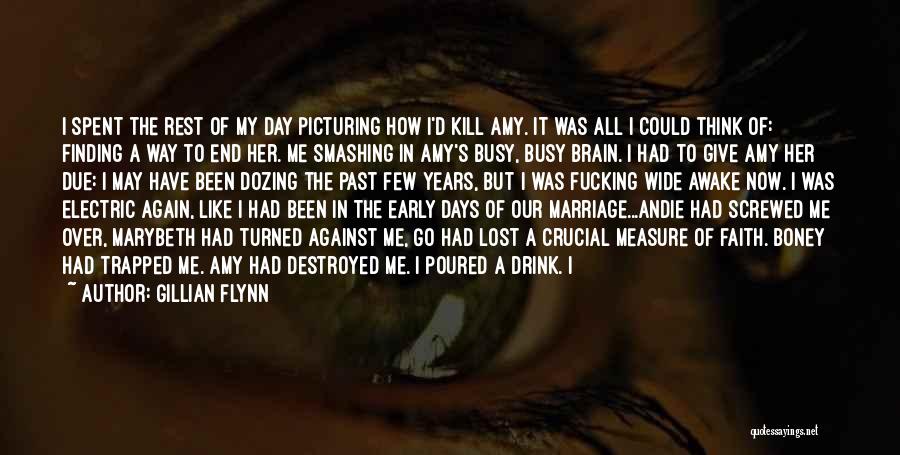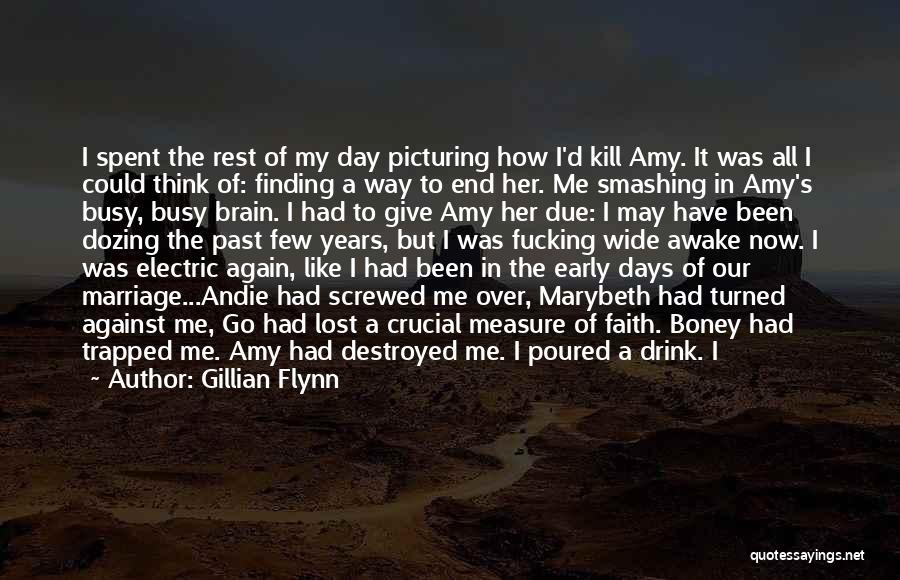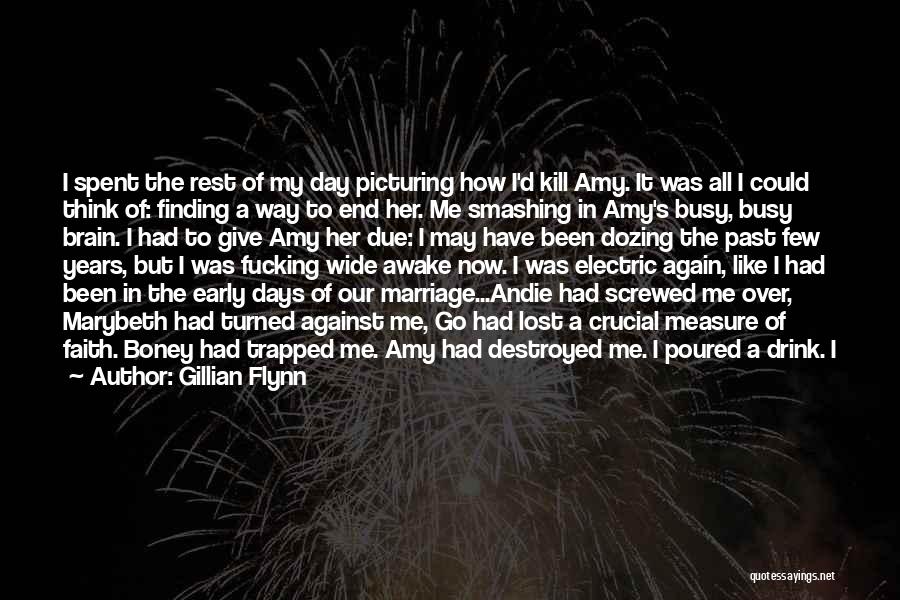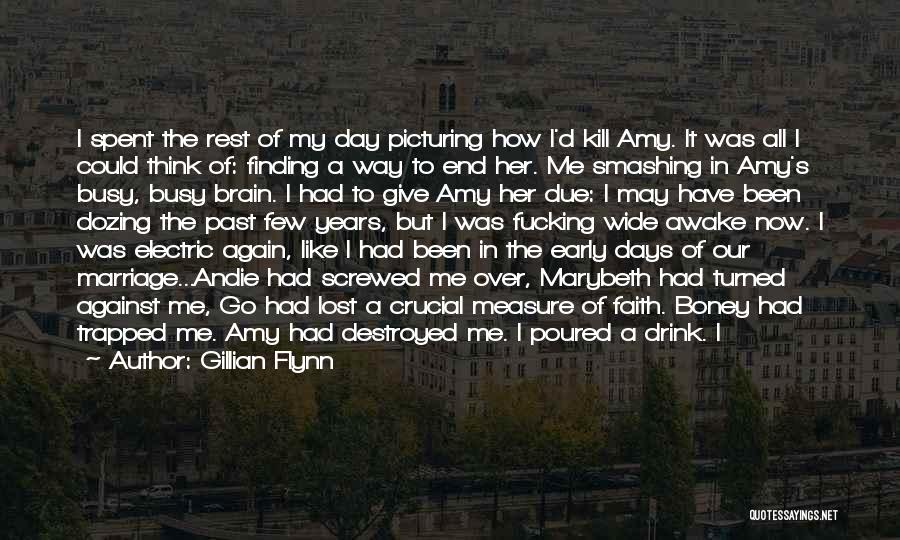 Related Authors
Related Topics