Mahmoud Darwish Quotes
I See What I Want Of Love ... I See Horses Making The Meadow Dance, Fifty Guitars Sighing, And A Swarm Of Bees Suckling The Wild Berries, And I Close My Eyes Until I See Our Shadow Behind This Dispossessed Place ...
I See What I Want Of People: Their Desire To Long For Anything, Their Lateness In Getting To Work And Their Hurry To Return To Their Folk ... And Their Need To Say: Good Morning ...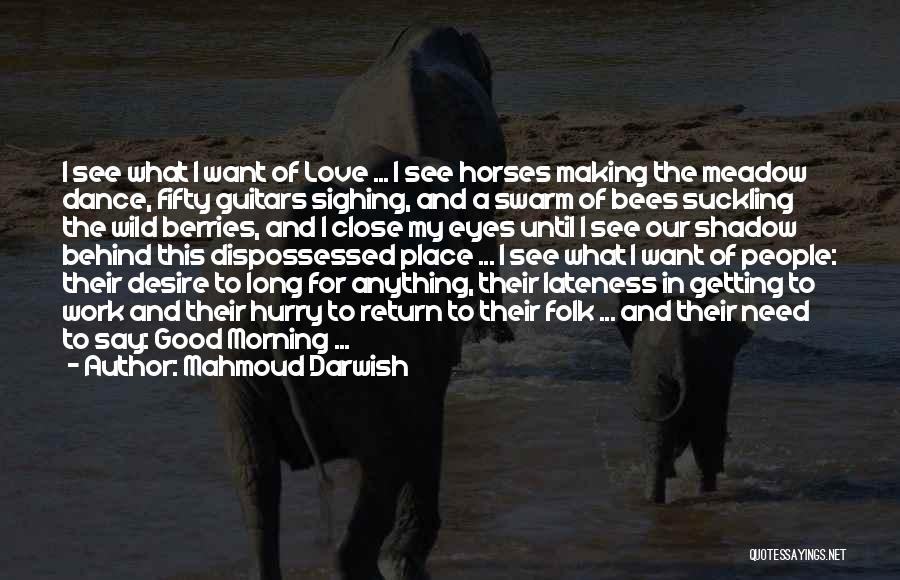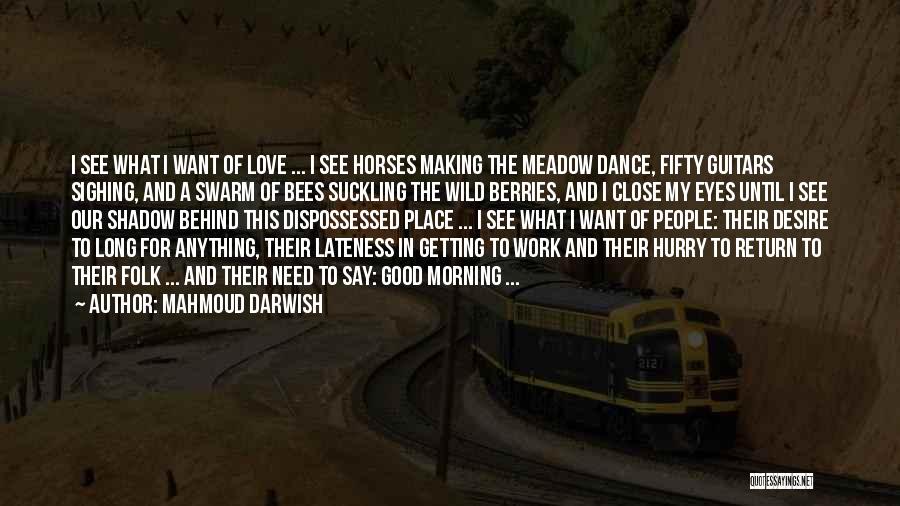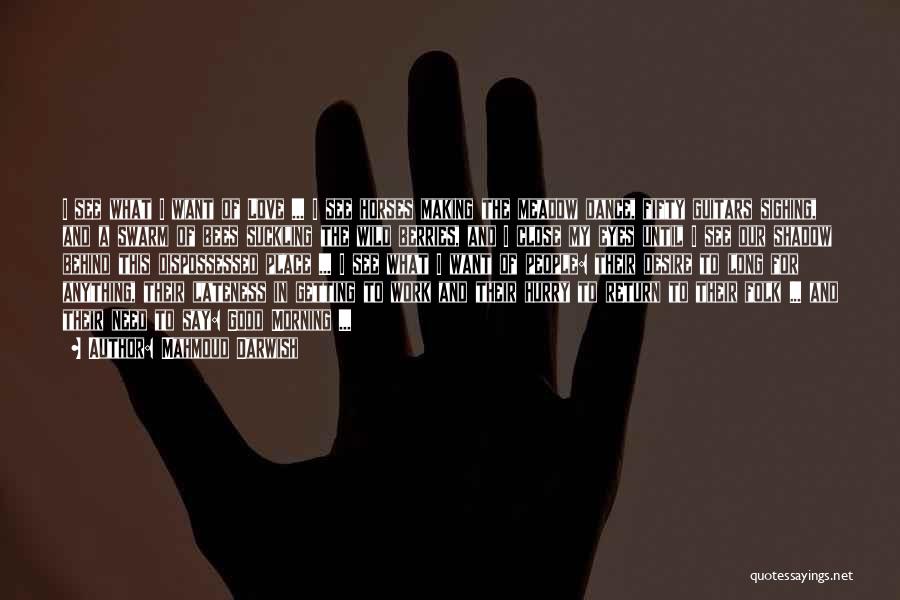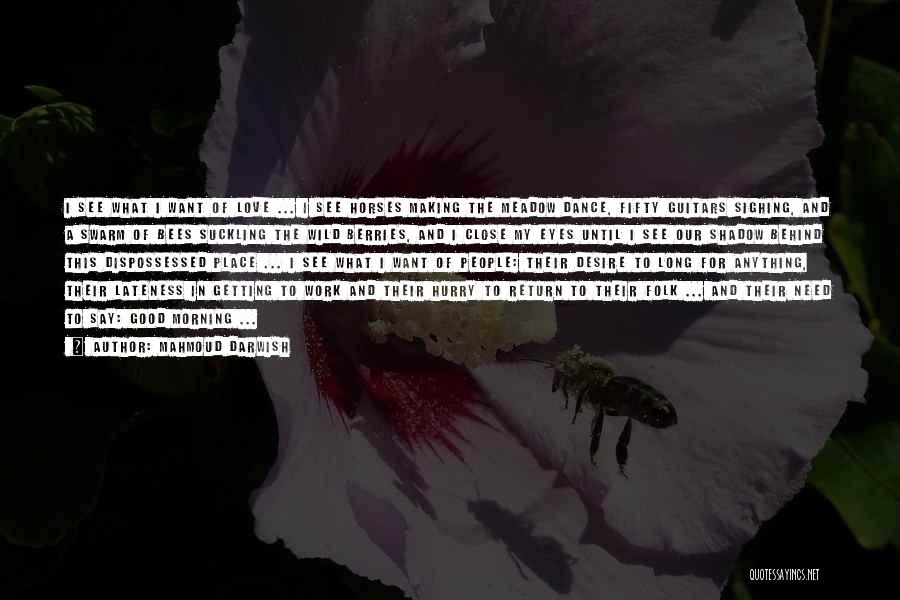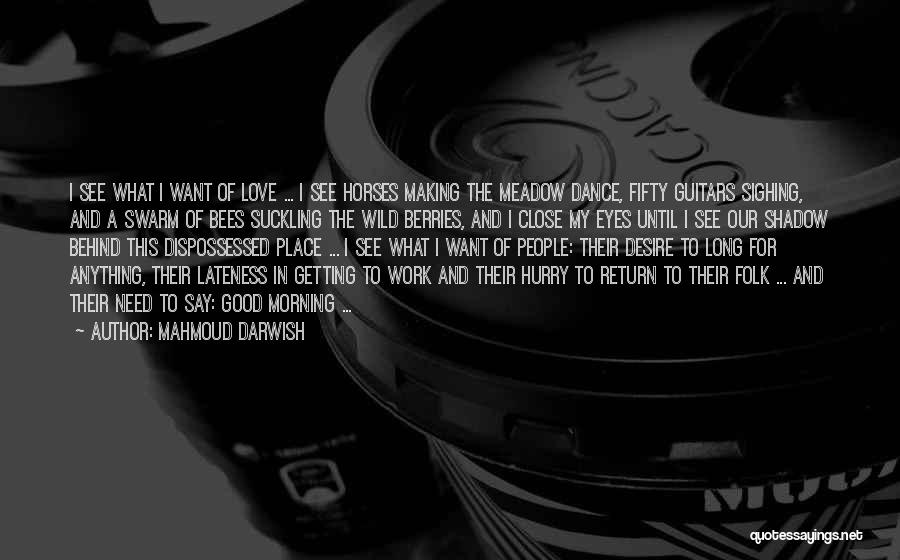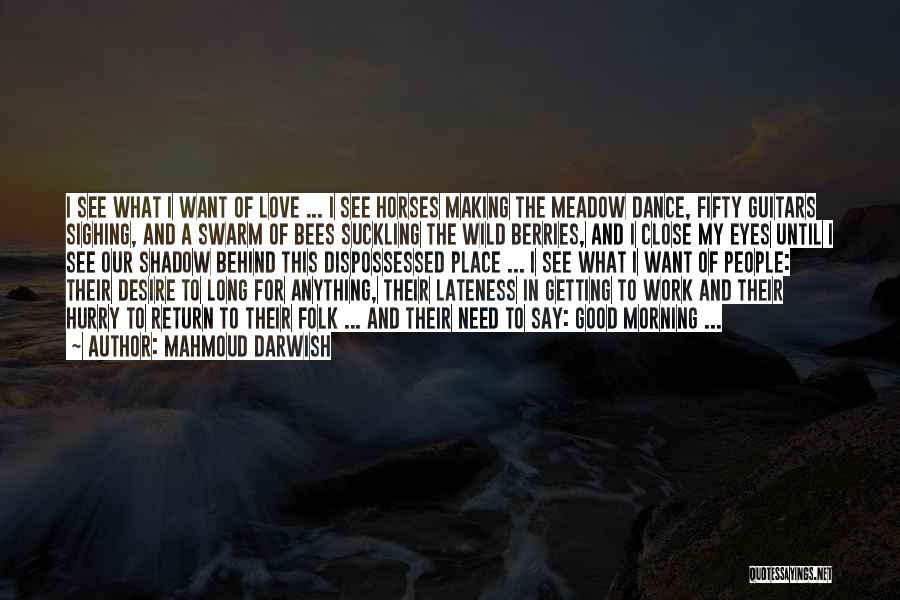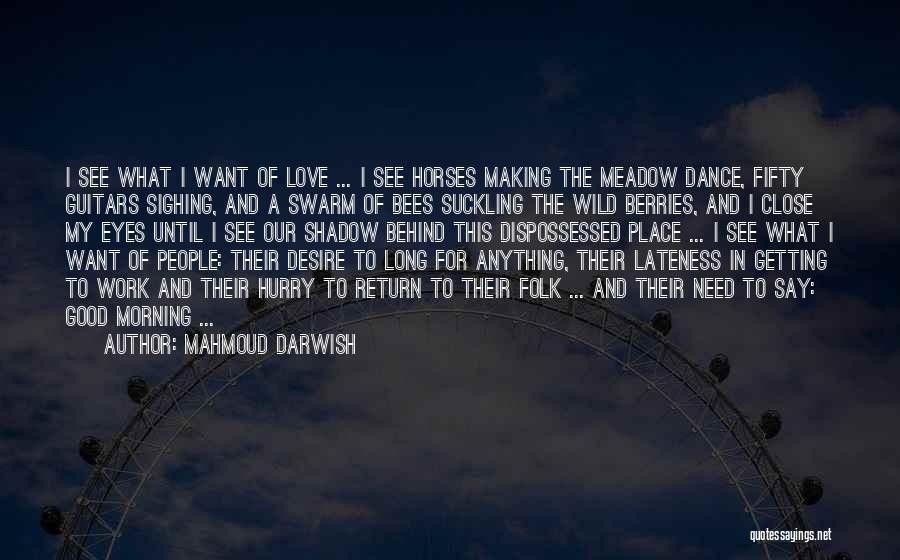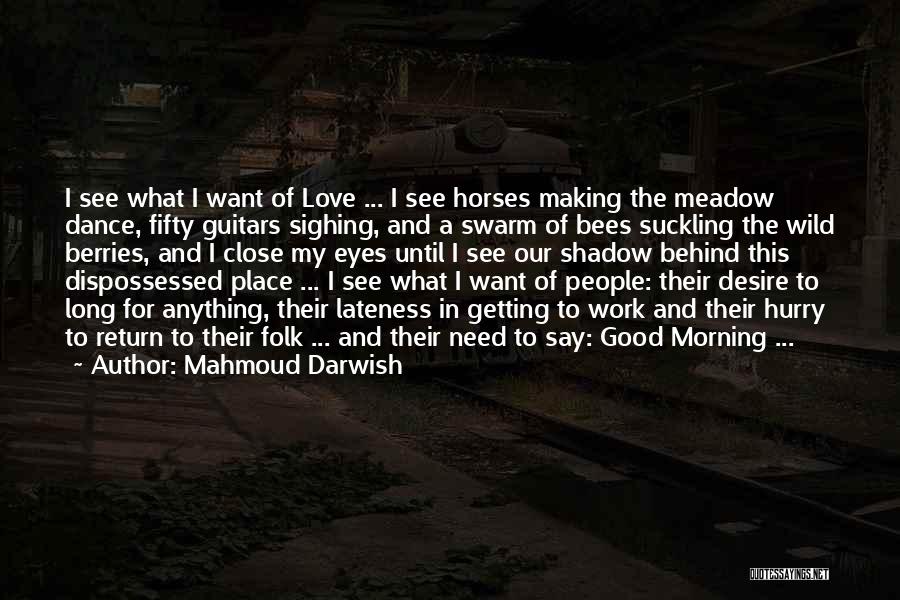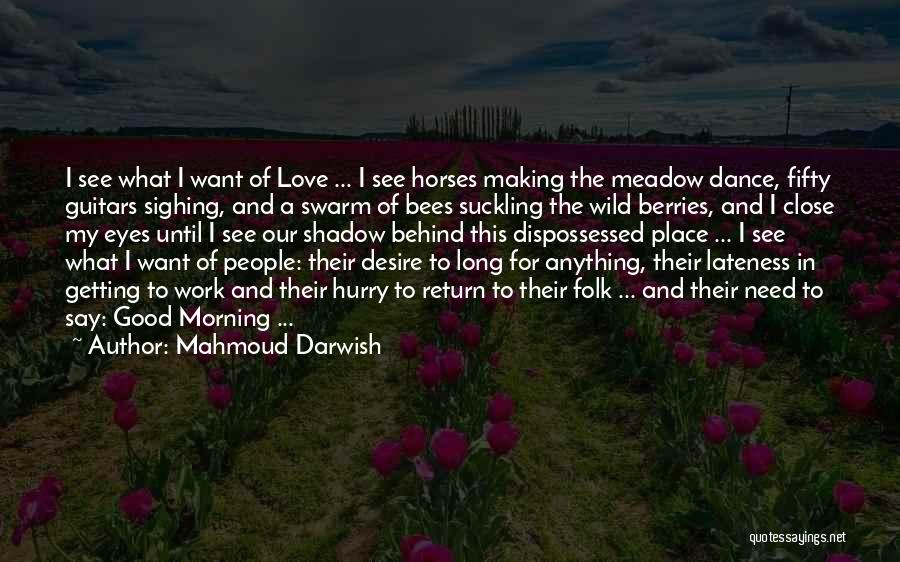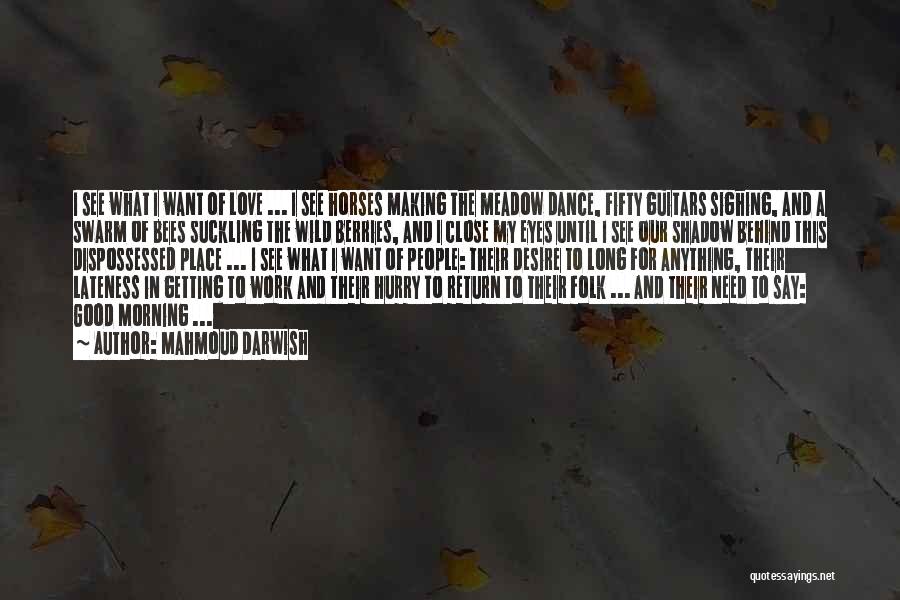 Related Authors
Related Topics