Josh Langley Quotes
I Often Would Think About How We Have Built Our Society, And When You Describe It Out Loud, It Sounds Rather Insane. The Idea Of Being Funnelled Through A Conventional Life Progression Of Education, Work, Career, Marriage, Kids, Divorce, Retirement And Then Death Doesn't Seem That Inspiring To Me.
Then We're Told We Have To Struggle To Make A Living, Sacrifice Enjoyment To Have A Family, Delay Our Happiness Until We're Retired, Fight The Next Person For A Job, Climb The Ladder Of Success To Get An Even More Stressful Job,
spend More Money Than We Earn, Go Into Debt, Live In Fear Of Being Blown Up By Some Terrorist And Then Have TV Passed Off As The Only Way To Escape It All. And When All Of This Gets Too Much And You Can't Keep Up, You Get Prescribed Antidepressants And Made To Feel Like You've Failed.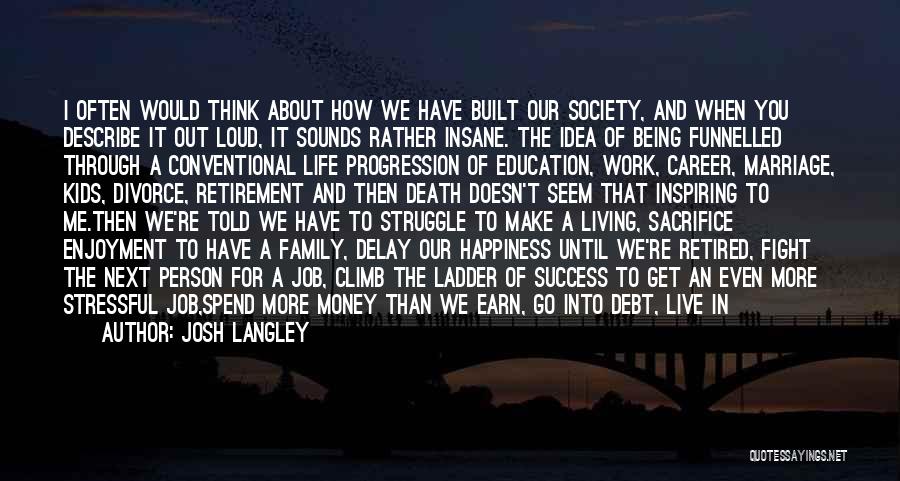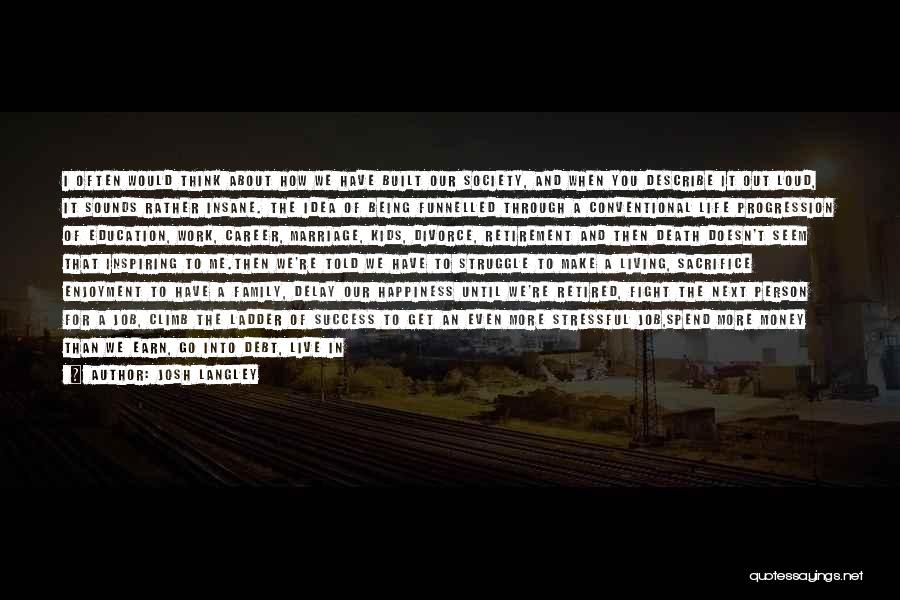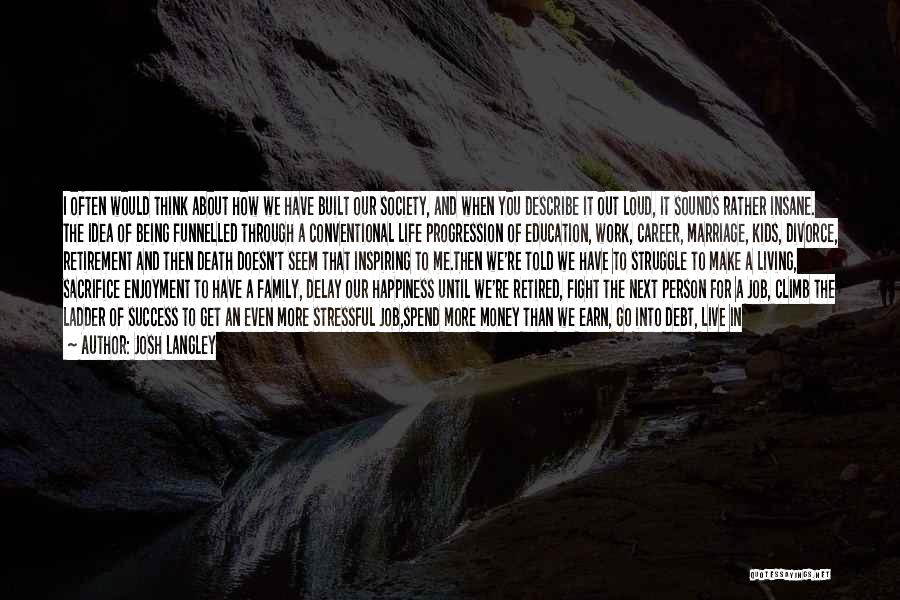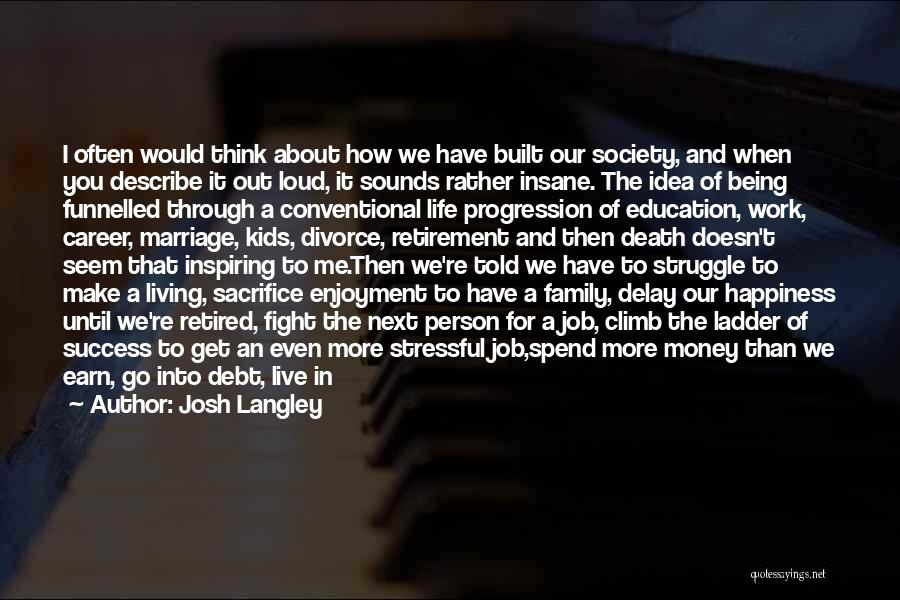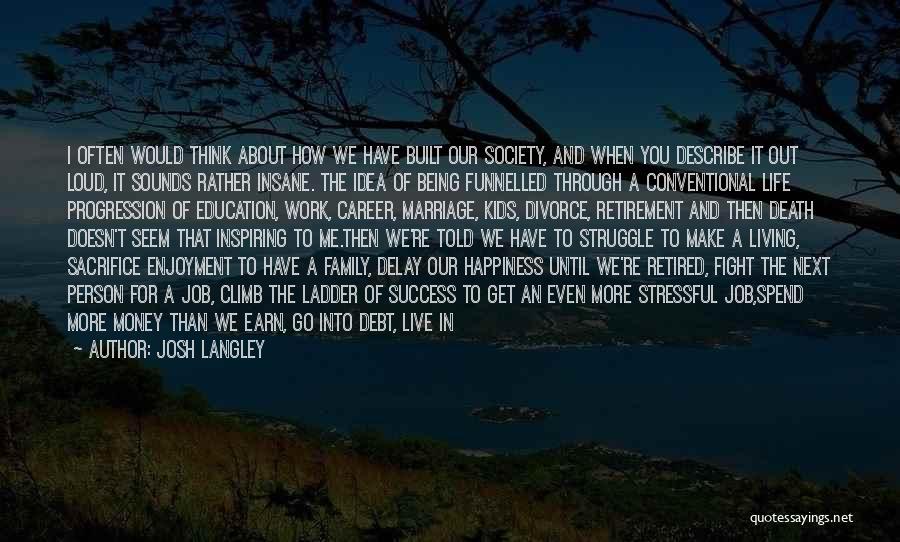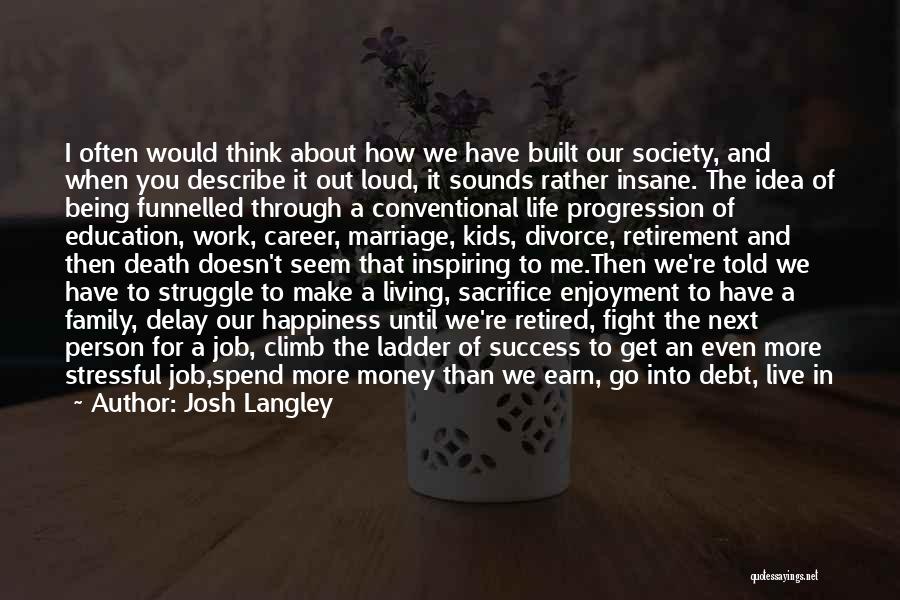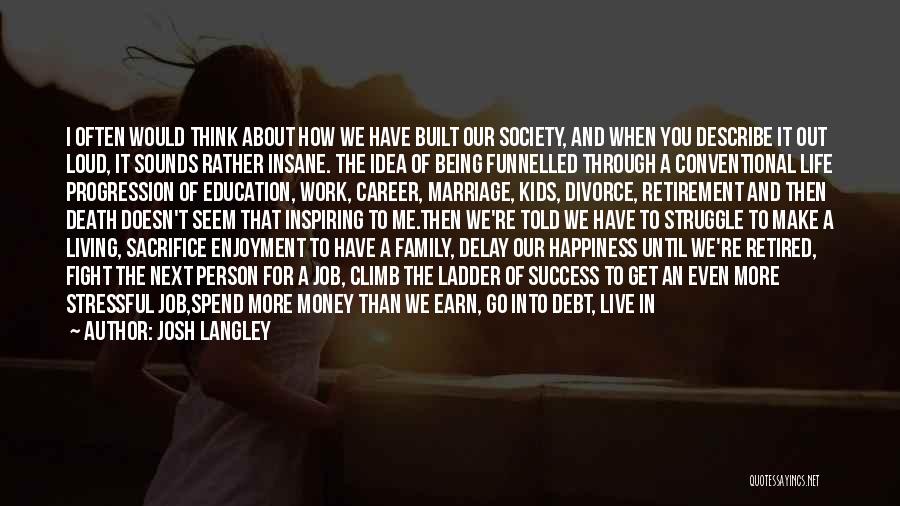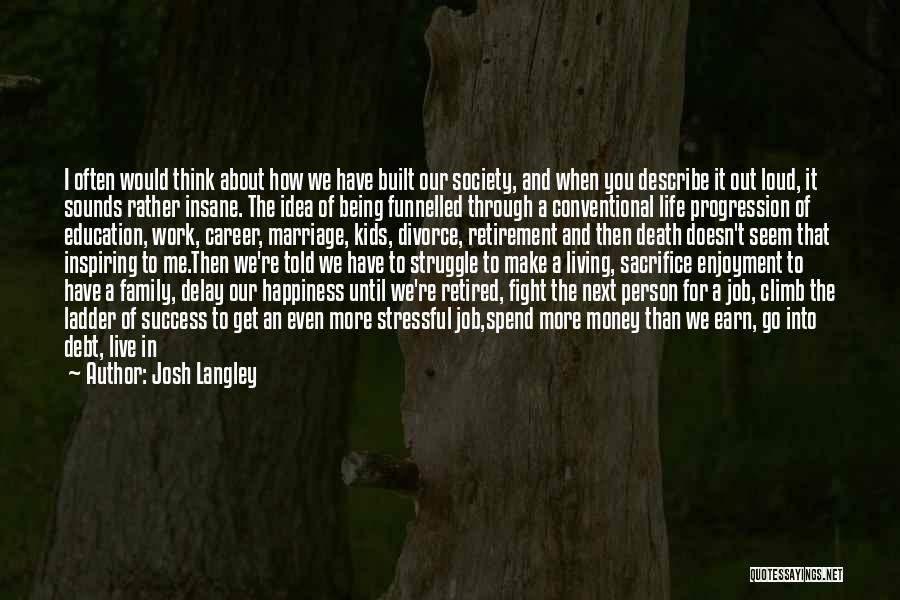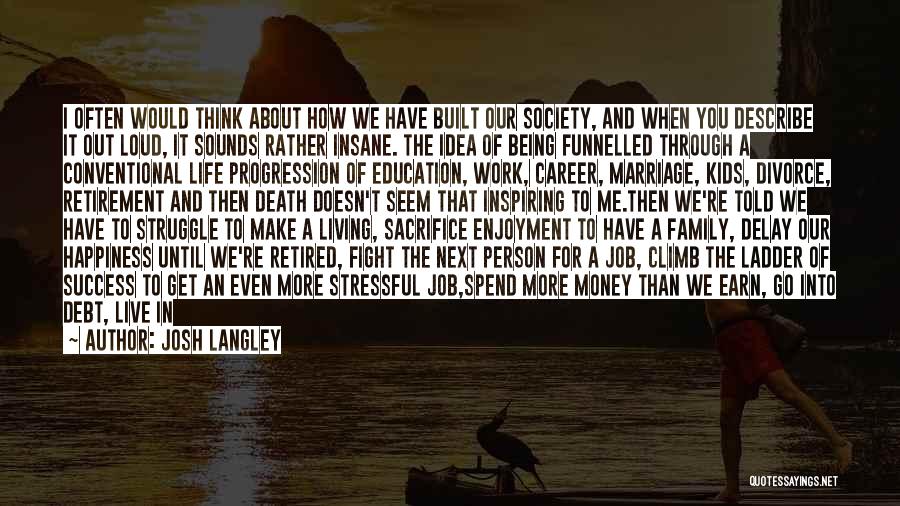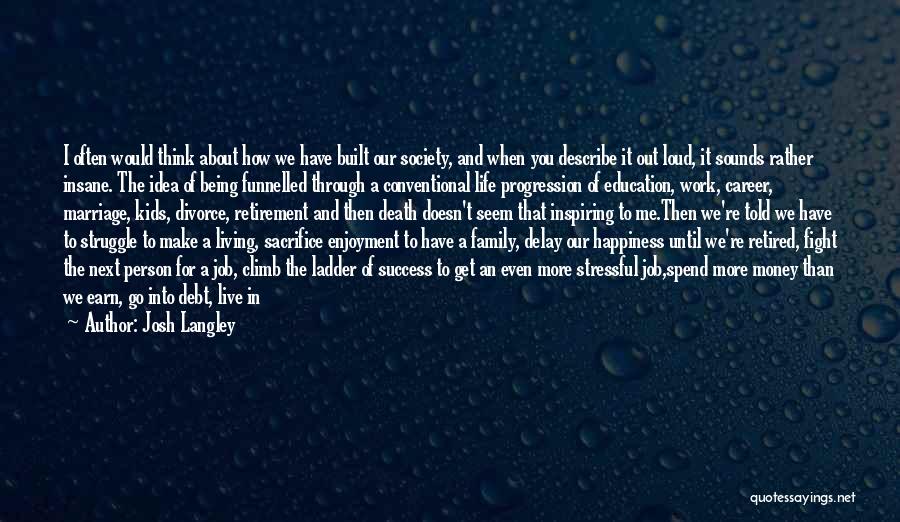 Related Authors
Related Topics