Joseph Fink Quotes
I Looked Over At The Dresser And Saw A New Issue Of Zoobooks Sitting There.

On The Cover Was An Owl. I Love Owls. Owls Are Beautiful And Fierce. There Was An Owl Right There On The Front. A Close-up Of Its Face. Two Big Black Eyes, Bulbous, Shiny, And Empty. A Brown-and-black Feathered Face. And Its Beak. I Didn't See Its Beak. What Were Those Two Things Coming Out Of Its Neck?

I Stepped Closer.

And In The Lower Corner Of The Cover, In White All-caps Sans-serif Font: "SPIDERS." I Looked Back Into That Face, Brown And Black Fur, Two Big Black Eyes, And More Eyes, And Pincers. And Oh God.

I Screamed. I Screamed And I Ran. I Am Still Screaming And Running From This, Only On The Inside Now.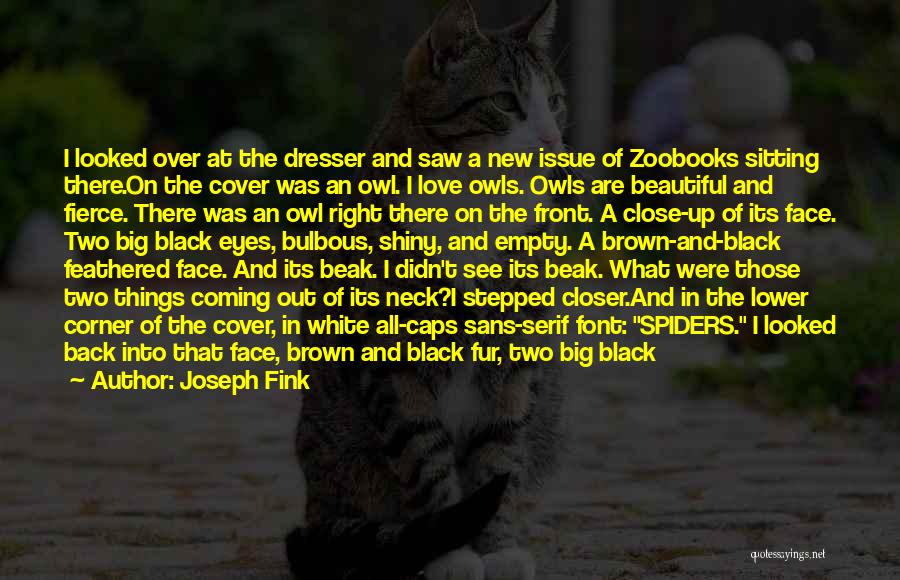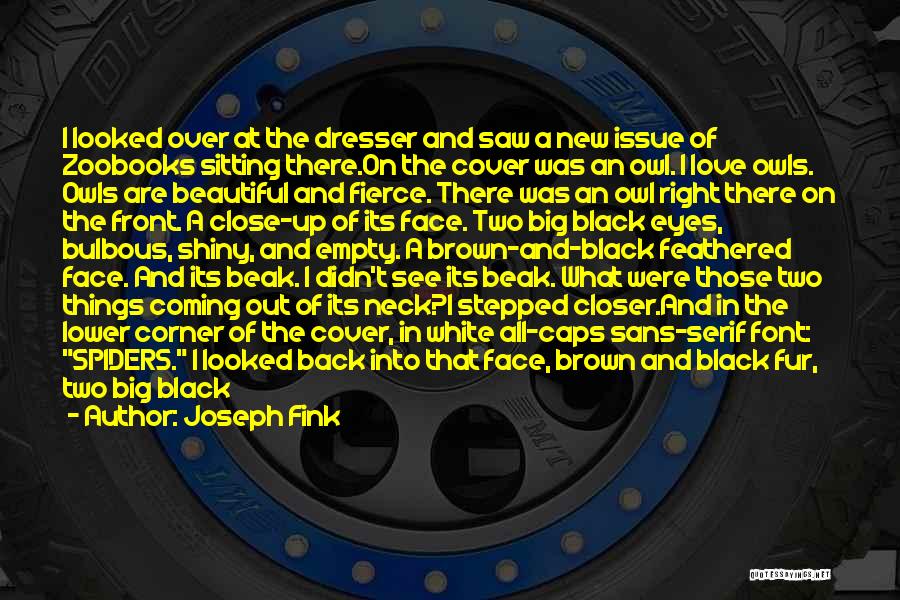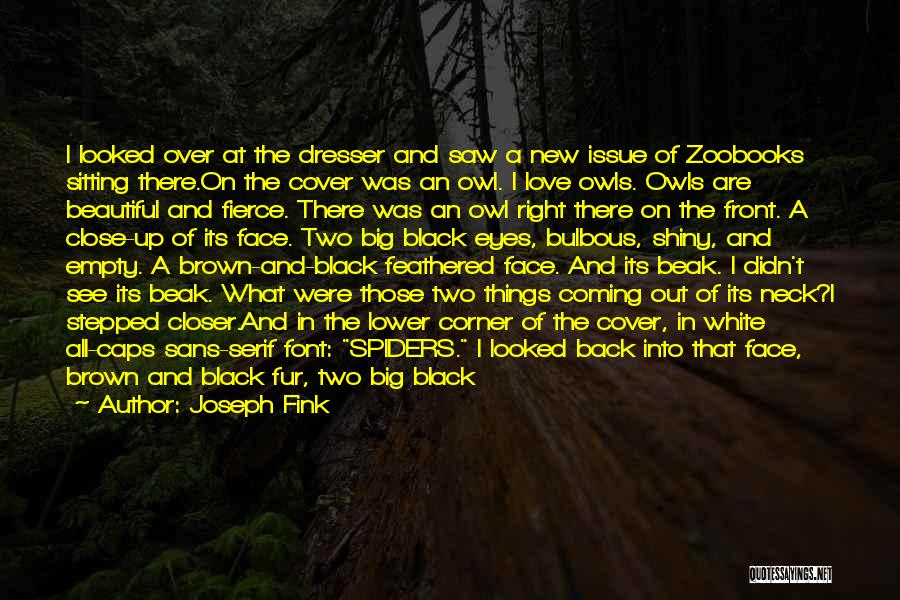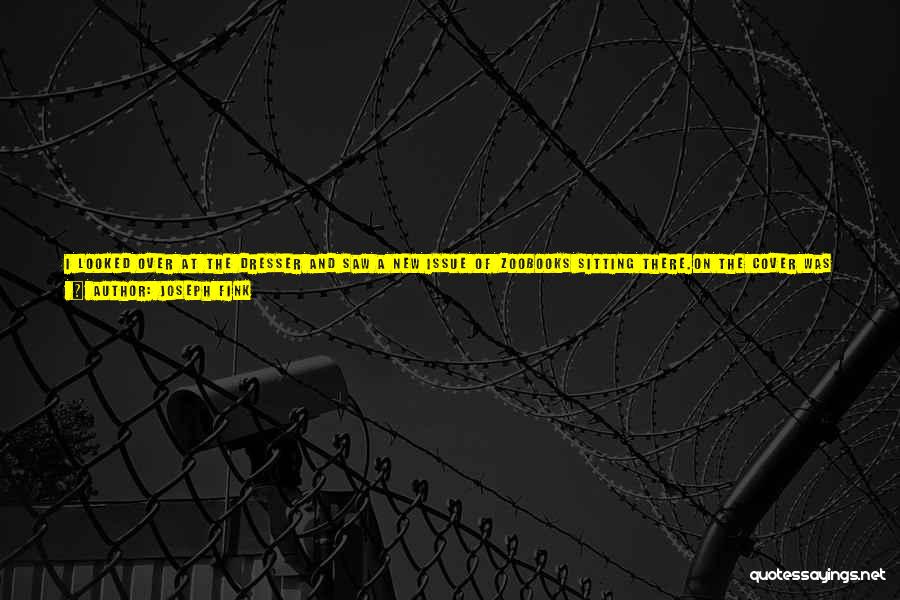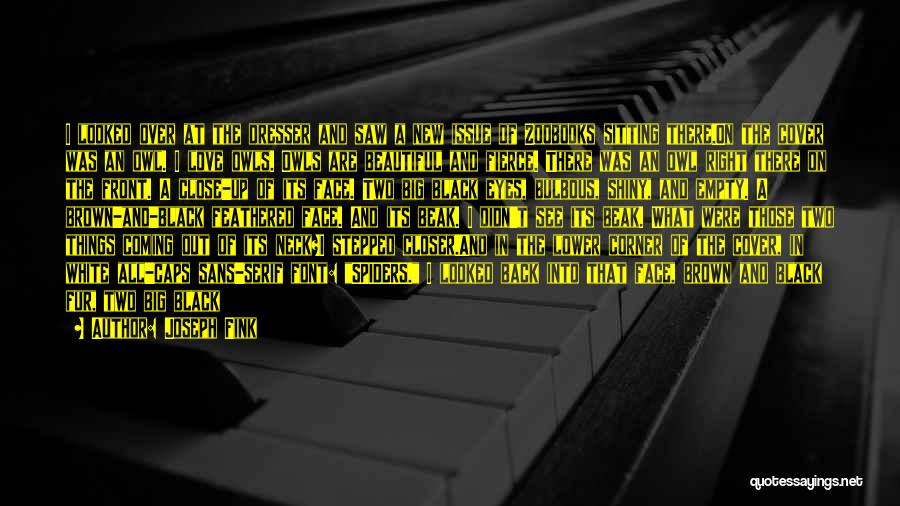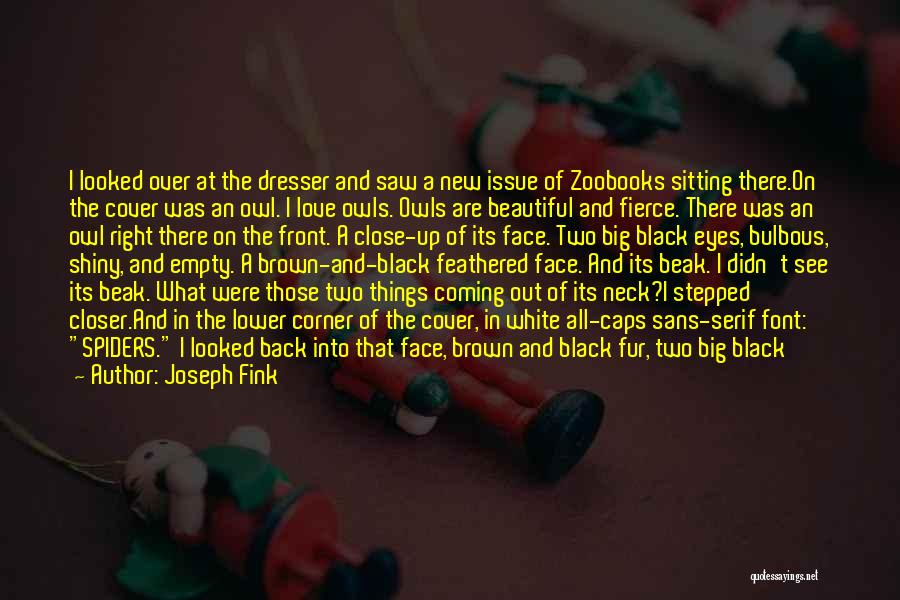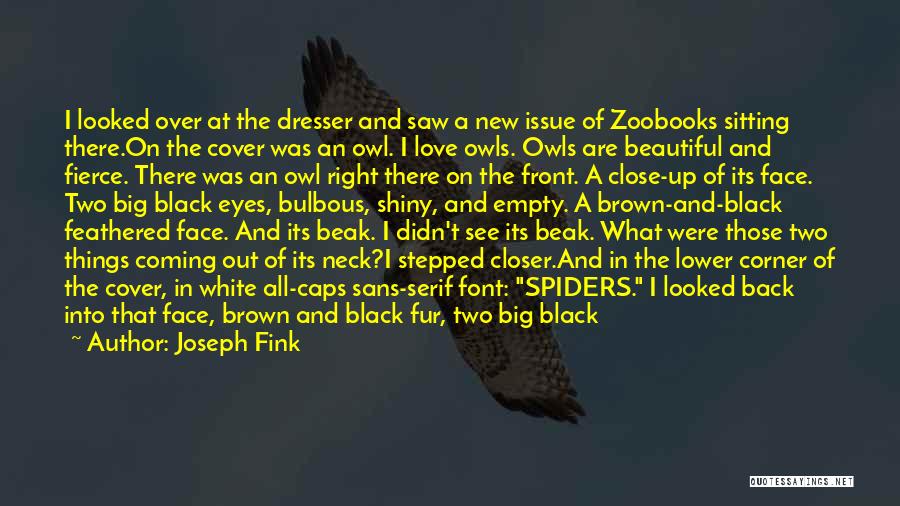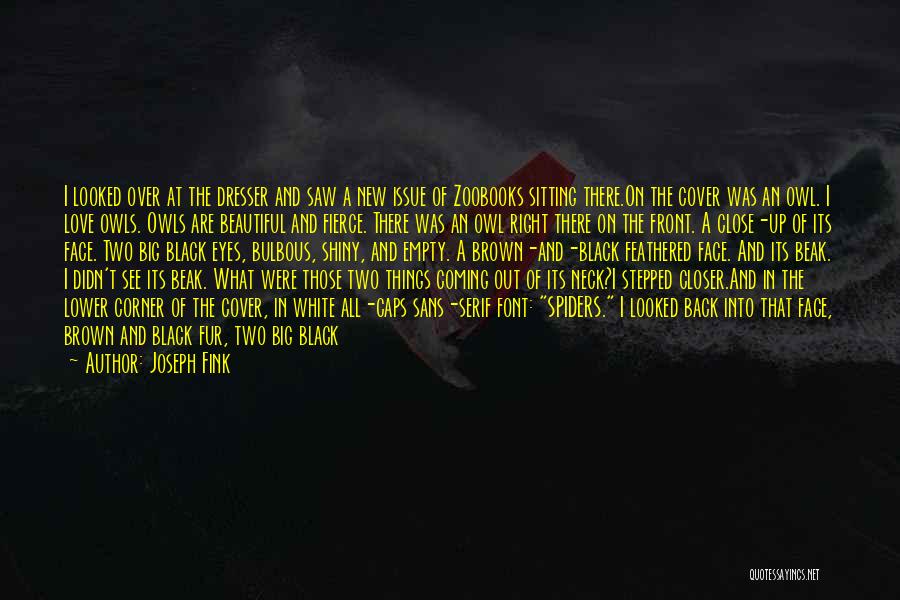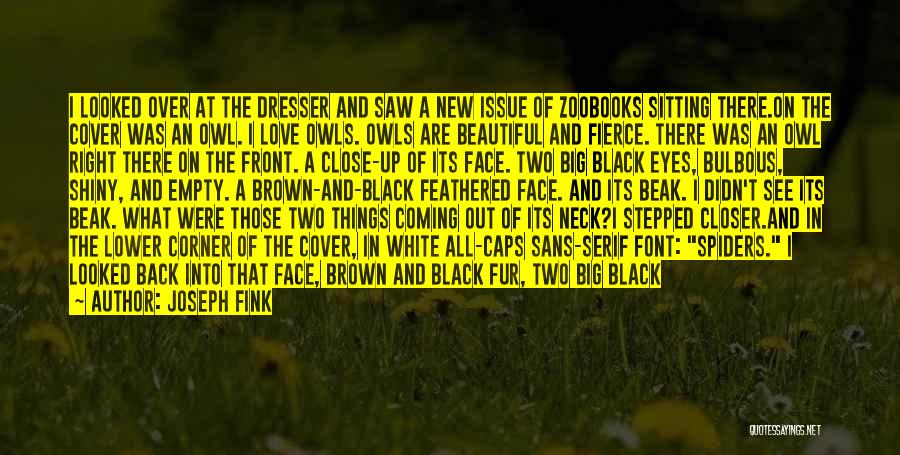 Related Authors
Related Topics