Jerome K. Jerome Quotes
I Like Idling When I Ought Not To Be Idling; Not When It Is The Only Thing I Have To Do. Thatis My Pig-headed Nature. The Time When I Like Best To Stand With My Back To The Fire, Calculating How Much I Owe, Is When My Desk Is Heaped Highest With Letters That Must Be Answered By The Next Post. When I Like To Dawdle Longest Over My Dinner Is When I Have A Heavy Evening's Work Before Me. And If, For Some Urgent Reason, I Ought To Be Up Particularly Early In The Morning, It Is Then, More Than At Any Other Time, That I Love To Lie An Extra Half-hour In Bed.
Ah! How Delicious It Is To Turn Over And Go To Sleep Again: "just For
five Minutes." Is There Any Human Being, I Wonder, Besides The Hero Of
a Sunday-school "tale For Boys," Who Ever Gets Up Willingly?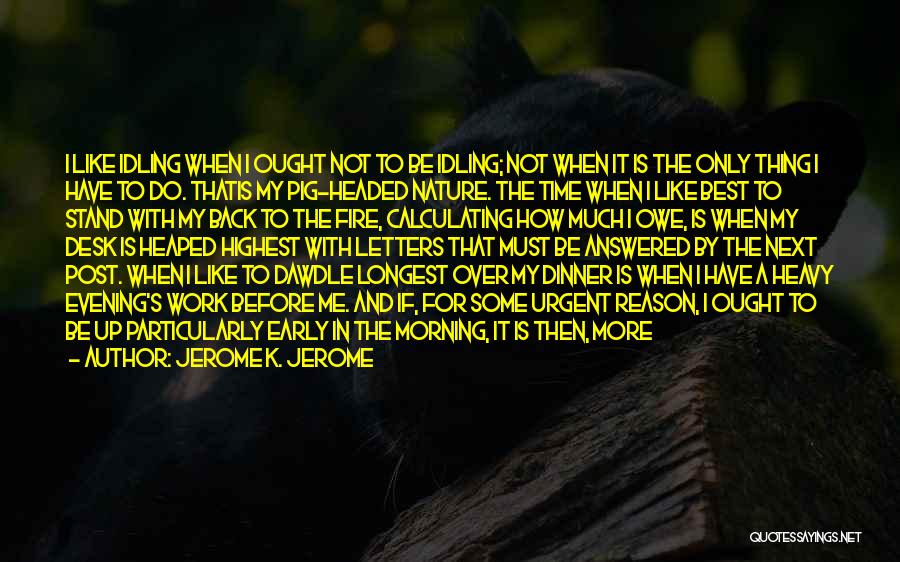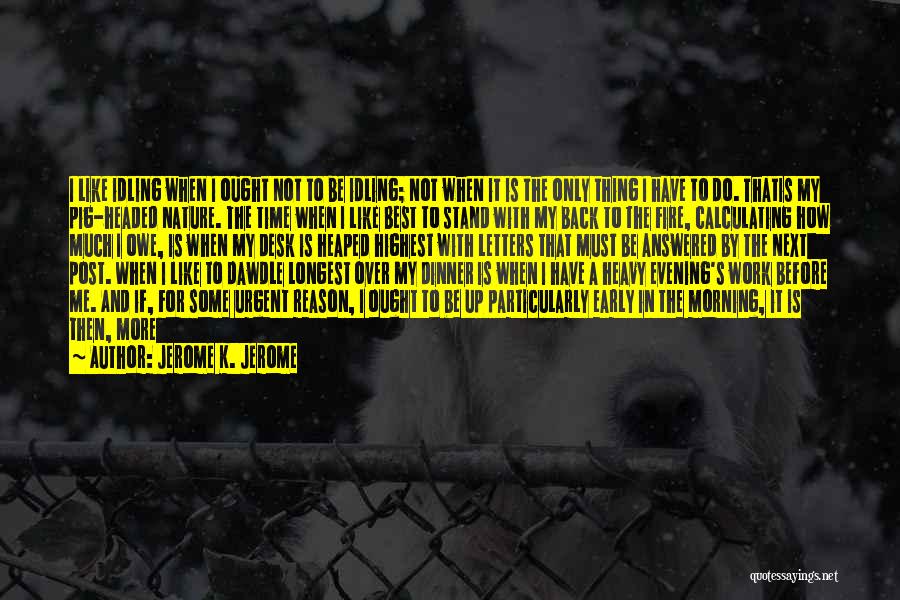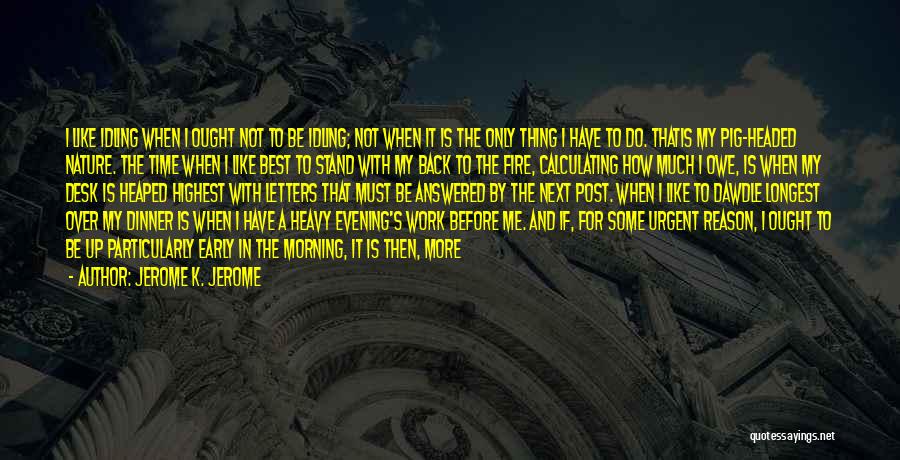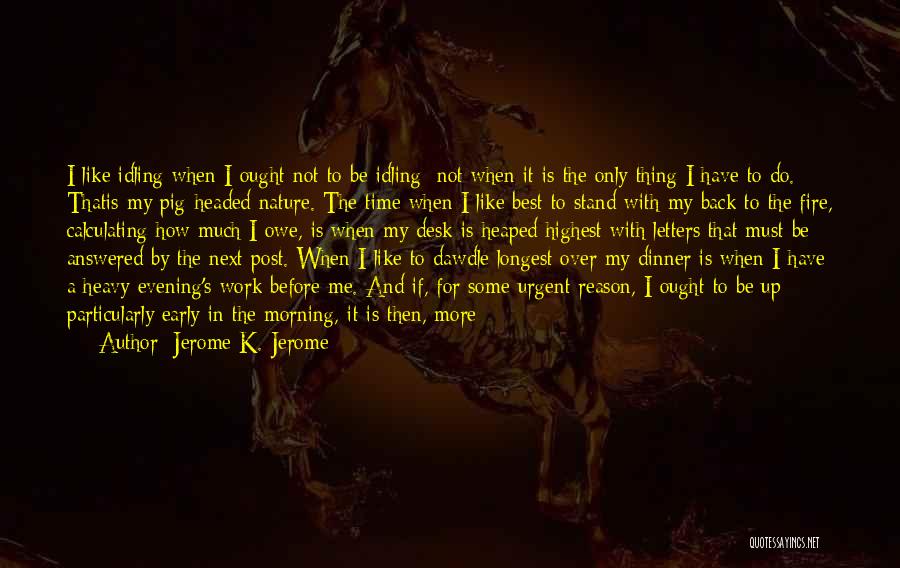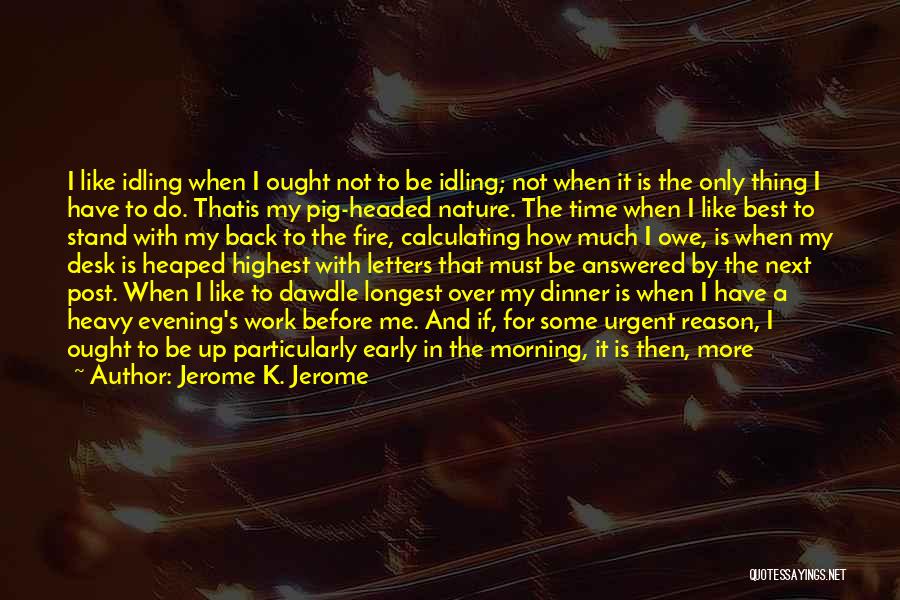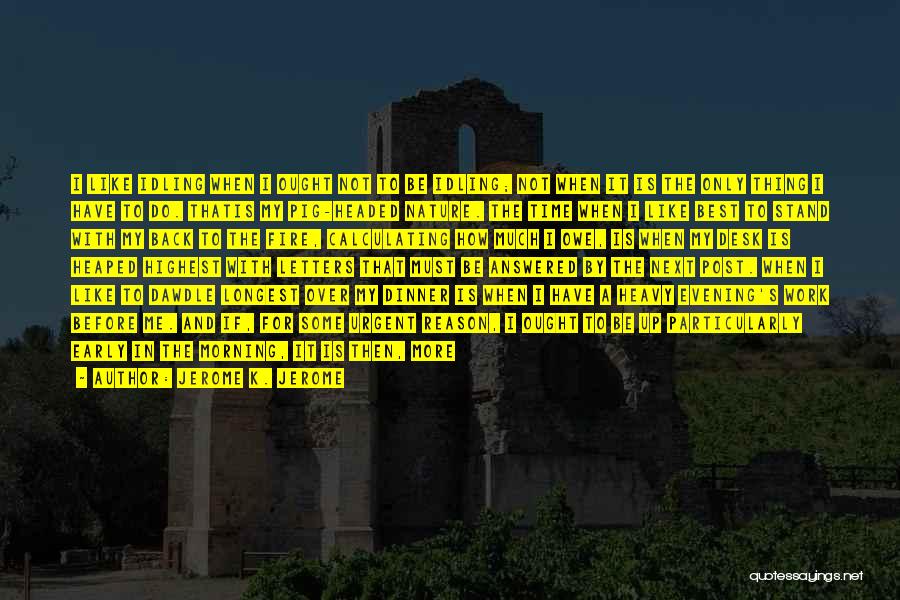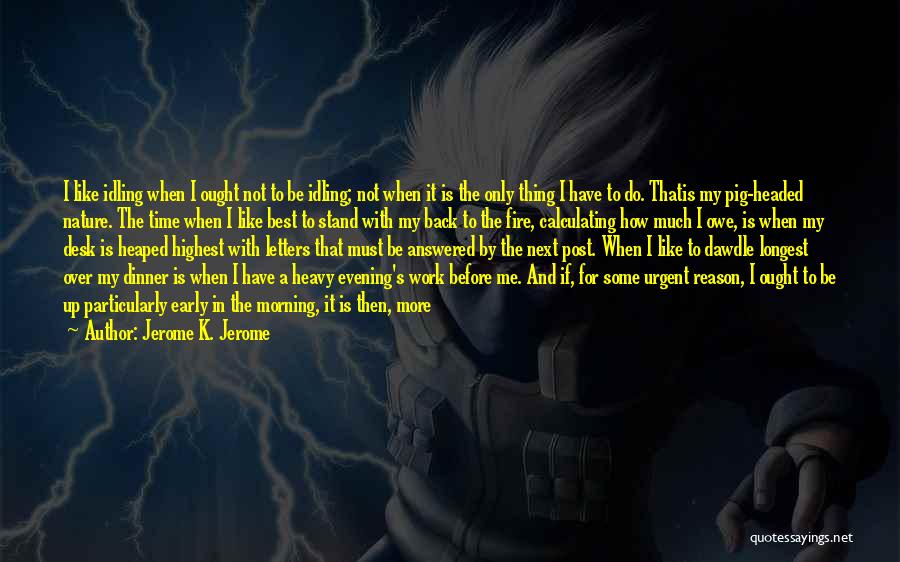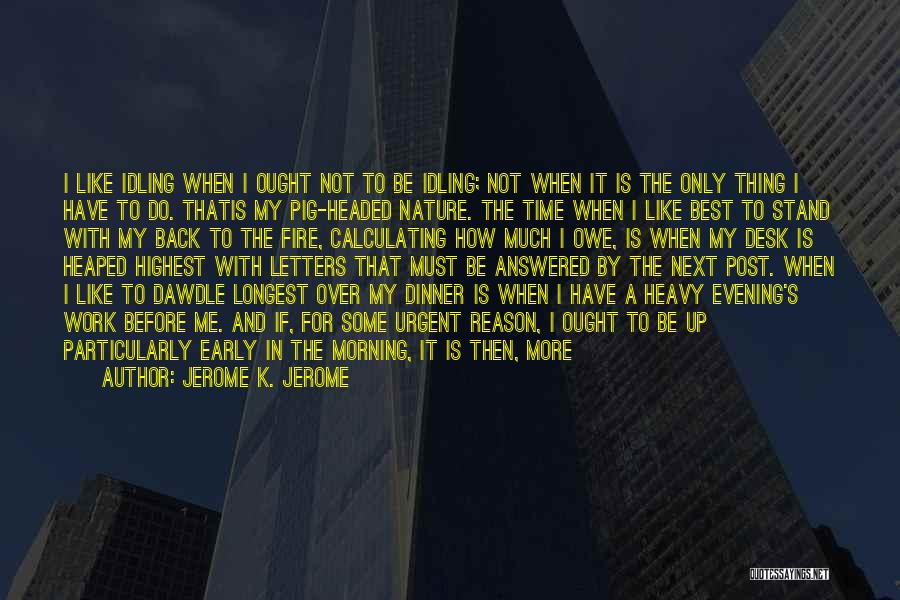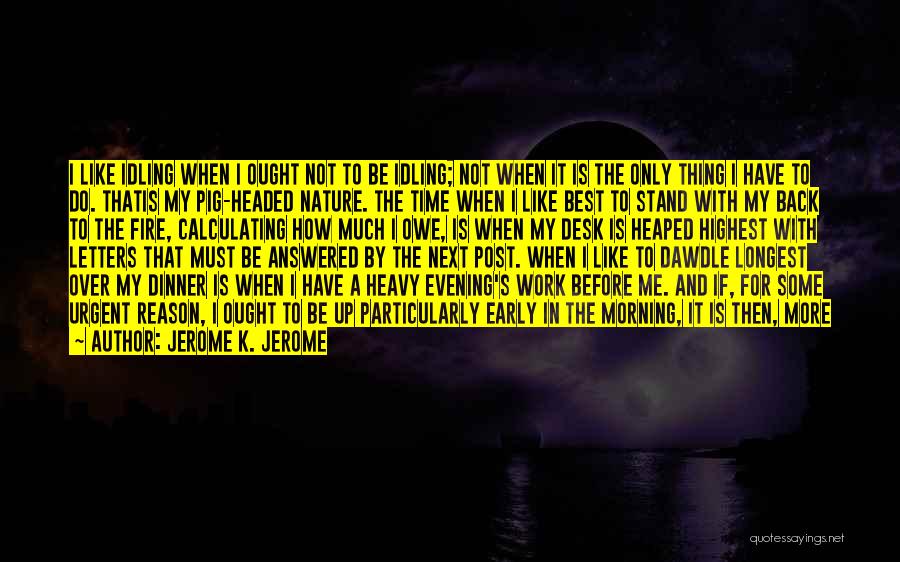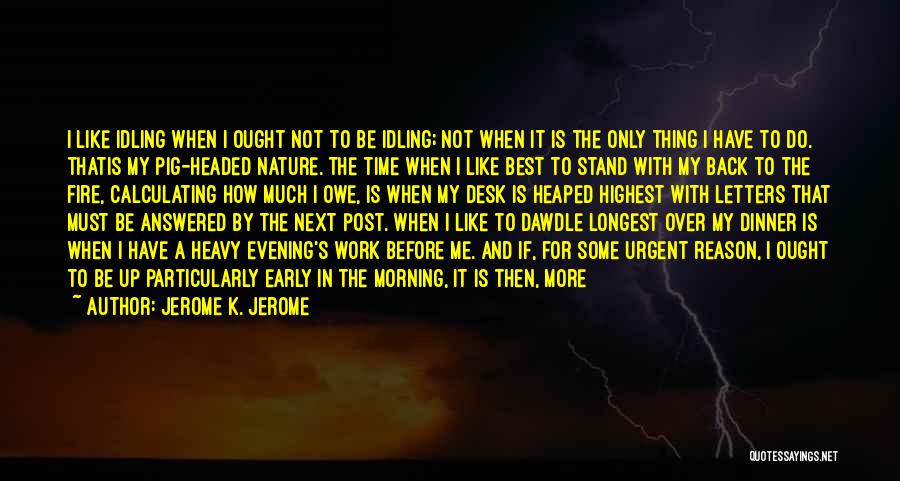 Related Authors
Related Topics