Sheryl Sandberg Quotes
I Know That My Success Comes From Hard Work, Help From Others, And Being At The Right Place At The Right Time. I Feel A Deep And Enduring Sense Of Gratitude To Those Who Have Given Me Opportunities And Support. I Recognize The Sheer Luck Of Being Born Into My Family In The United States Rather Than One Of The Many Places In The World Where Women Are Denied Basic Rights. I Believe That All Of Us - Men And Women Alike - Should Acknowledge Good Fortune And Thank The People Who Have Helped Us. No One Accomplishes Anything All Alone.
But I Also Know That In Order To Continue To Grow And Challenge Myself, I Have To Believe In My Own Abilities. I Still Face Situations That I Fear Are Beyond My Capabilities. I Still Have Days When I Feel Like A Fraud. And I Still Sometimes Find Myself Spoken Over And Discounted While Men Sitting Next To Me Are Not. But Now I Know How To Take A Deep Breath And Keep My Hand Up. I Have Learned To Sit At The Table.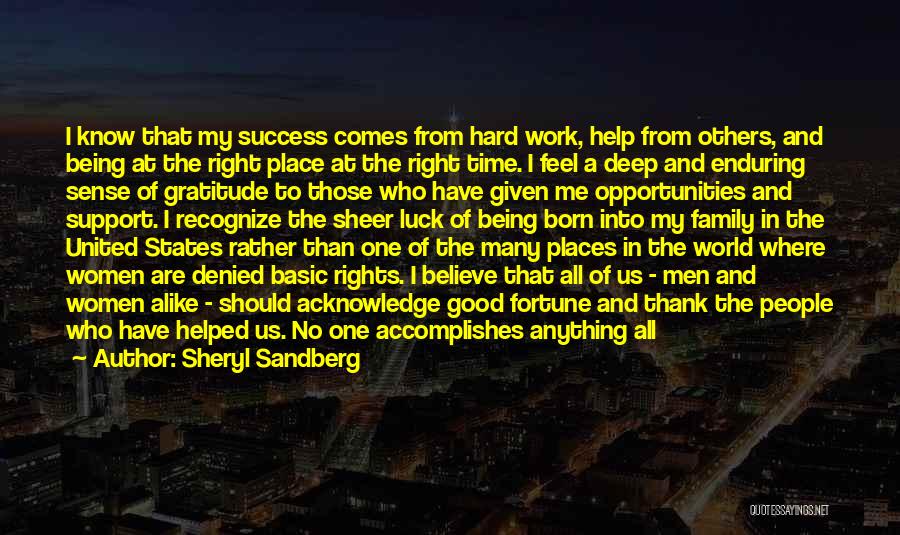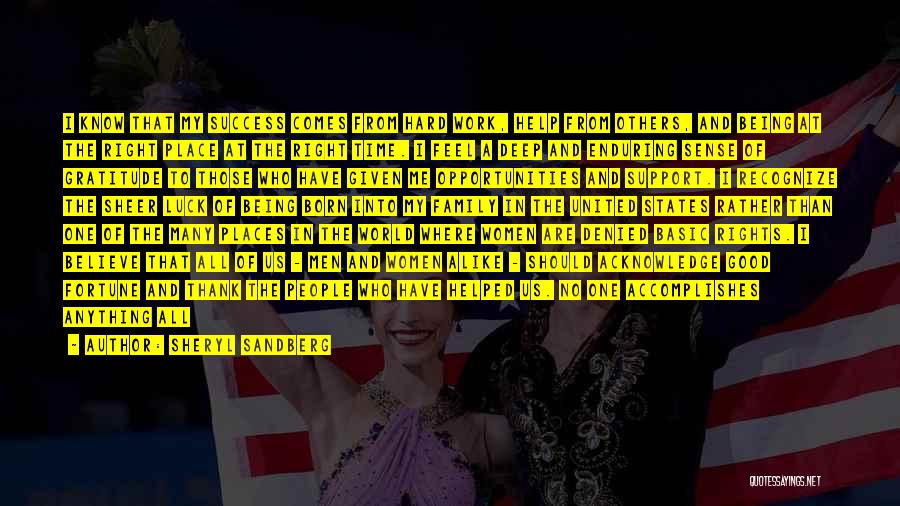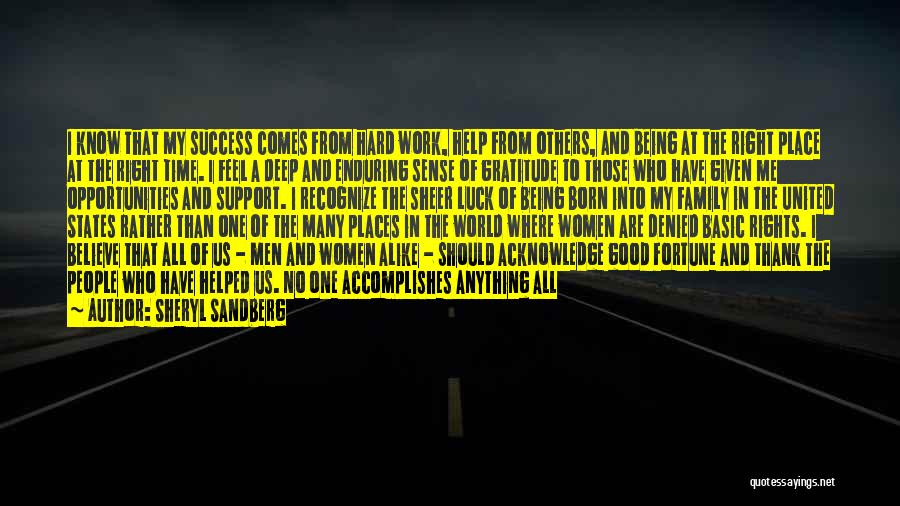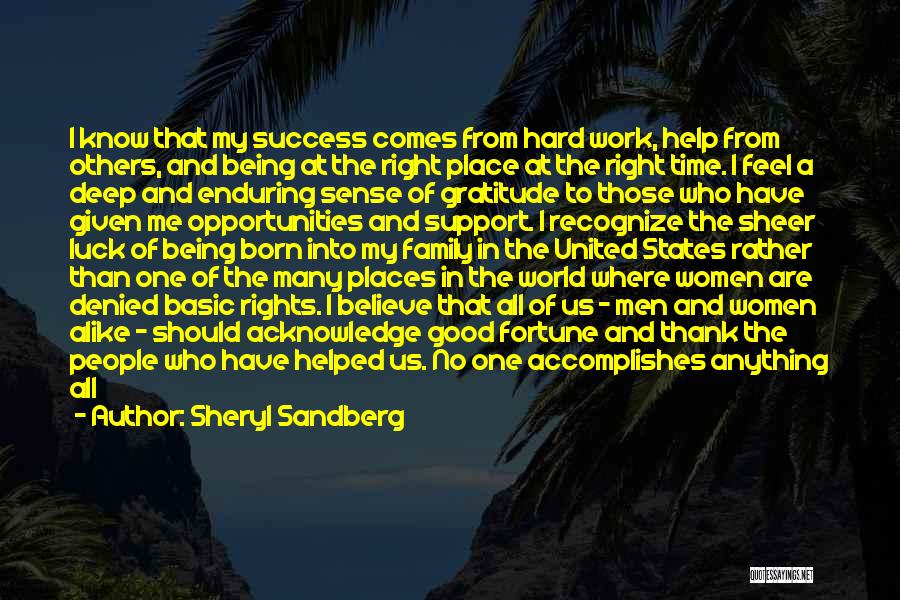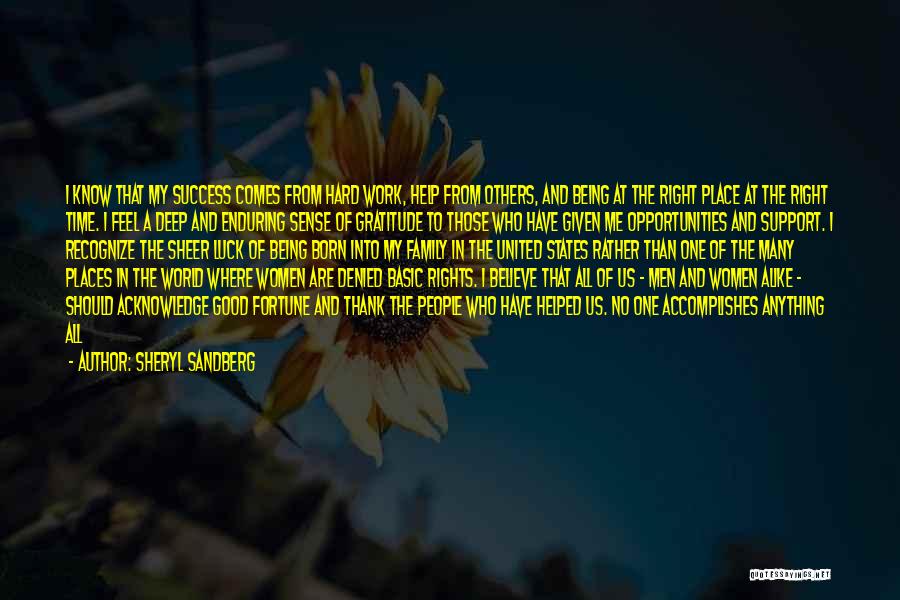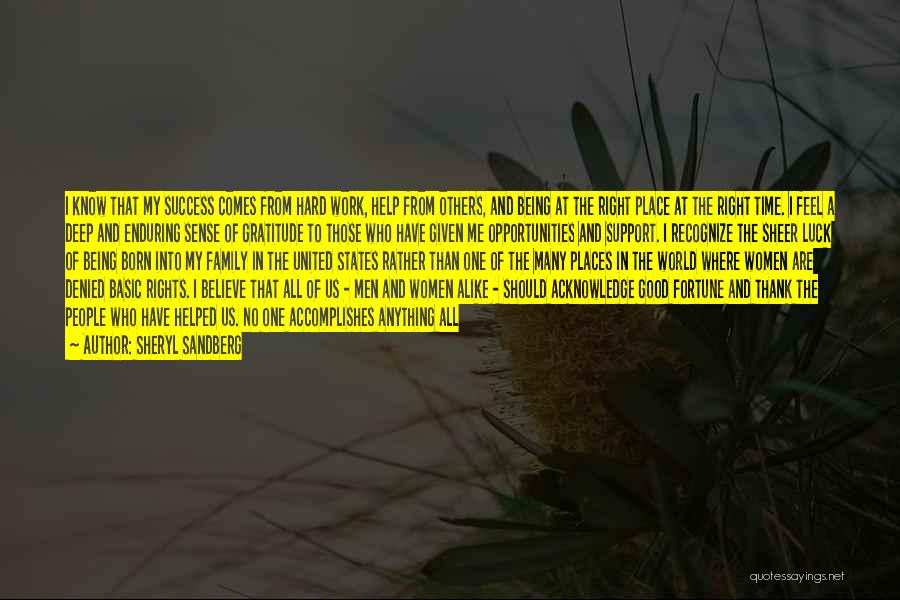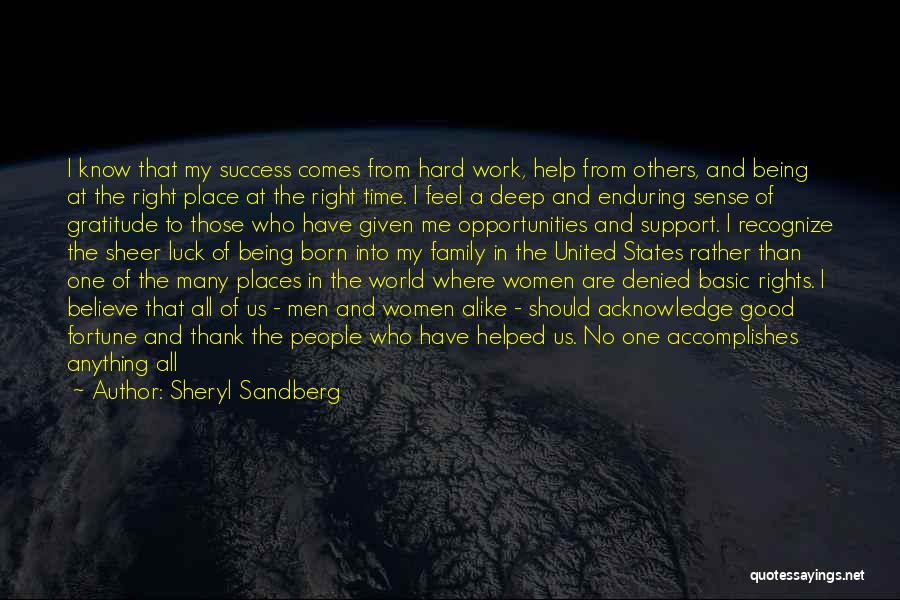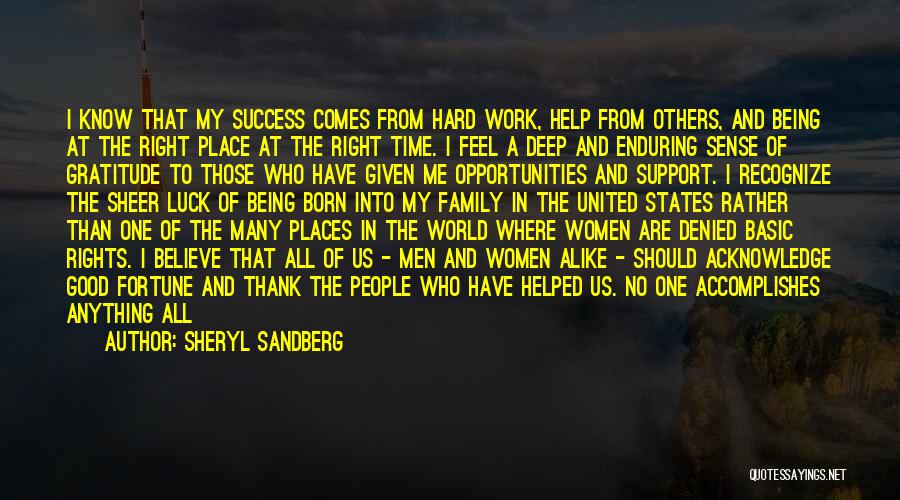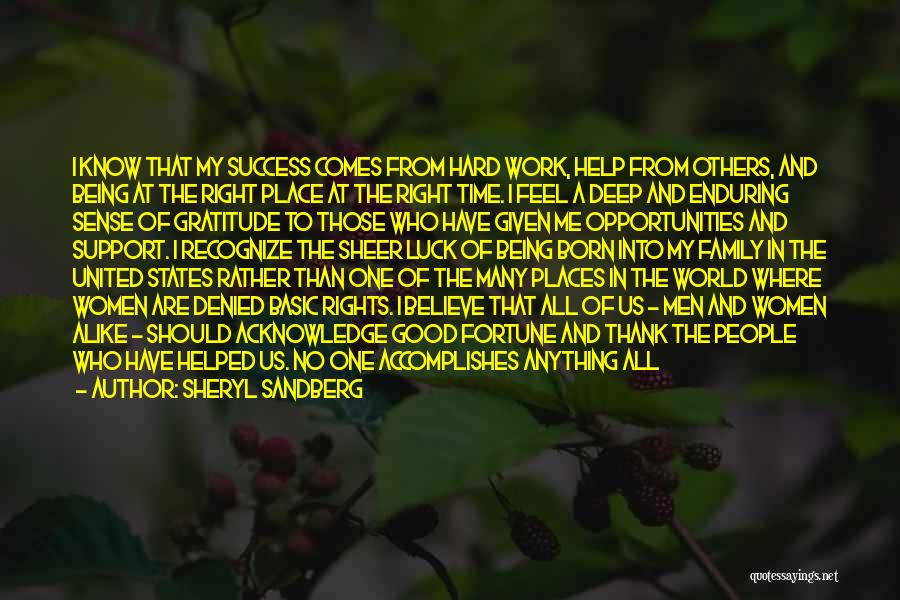 Related Authors
Related Topics