Ta-Nehisi Coates Quotes
I Have Raised You To Respect Every Human Being As Singular. And You Must Extend That Same Respect Into The Past. Slavery Is Not An Indefinable Mass Of Flesh. It Is A Particular, Specific Enslaved Woman Whose Mind Is As Active As Your Own, Whose Range Of Feelings As Vast As Your Own, Who Prefers The Way The Light Falls In One Particular Spot In The Woods, Who Enjoys Fishing Where The Water Eddys In The Nearby Stream, Who Loves Her Mother In Her Own Complicated Way, Thinks Her Sister Talks To Loud, Has A Favorite Cousin, A Favorite Season, Who Excels At Dress Making, And Knows Inside Herself That She Is As Intelligent And Capable As Anyone.
Slavery Is The Same Woman Born In A World That Loudly Proclaims Its Love Of Freedom And Describes This World In Essential Texts. A World In Which These Same Professors Hold This Woman A Slave. Hold Her Mother A Slave, Her Father A Slave, Her Daughter A Slave.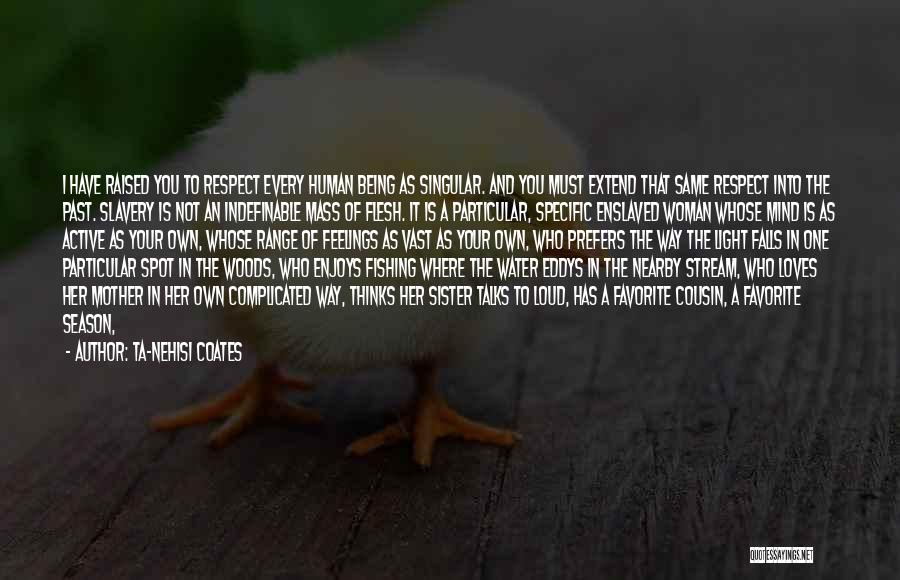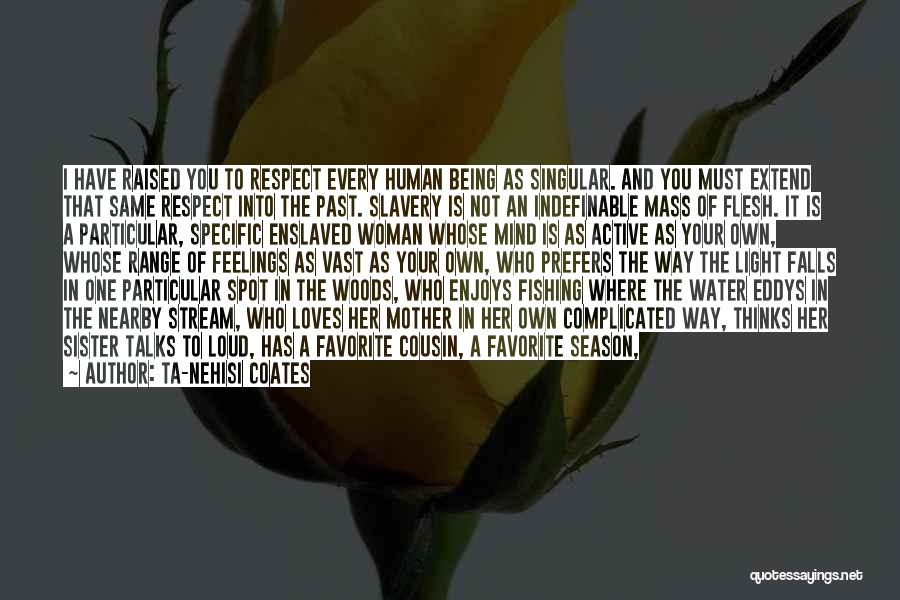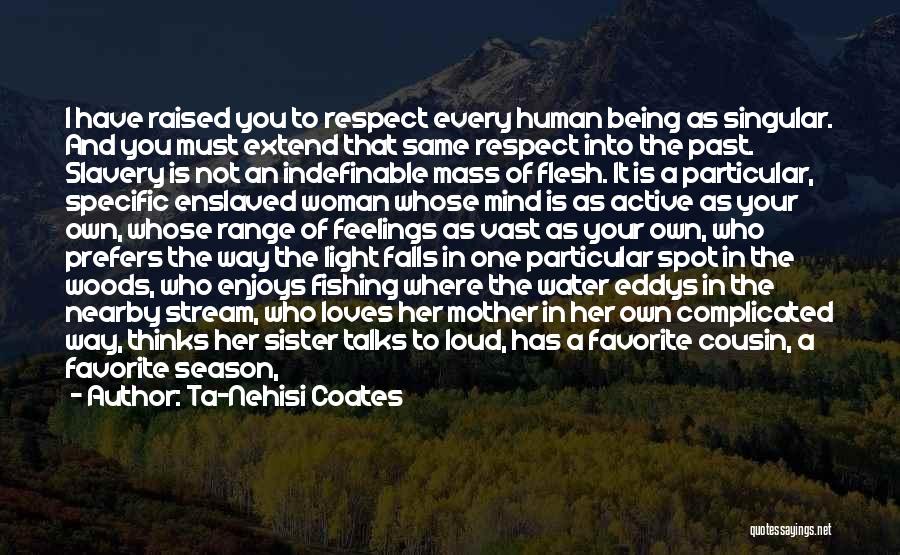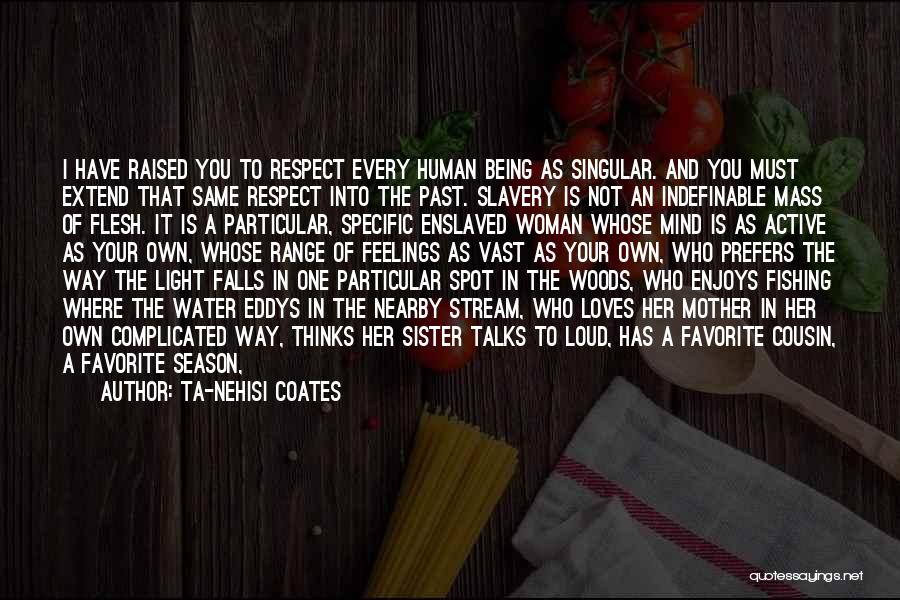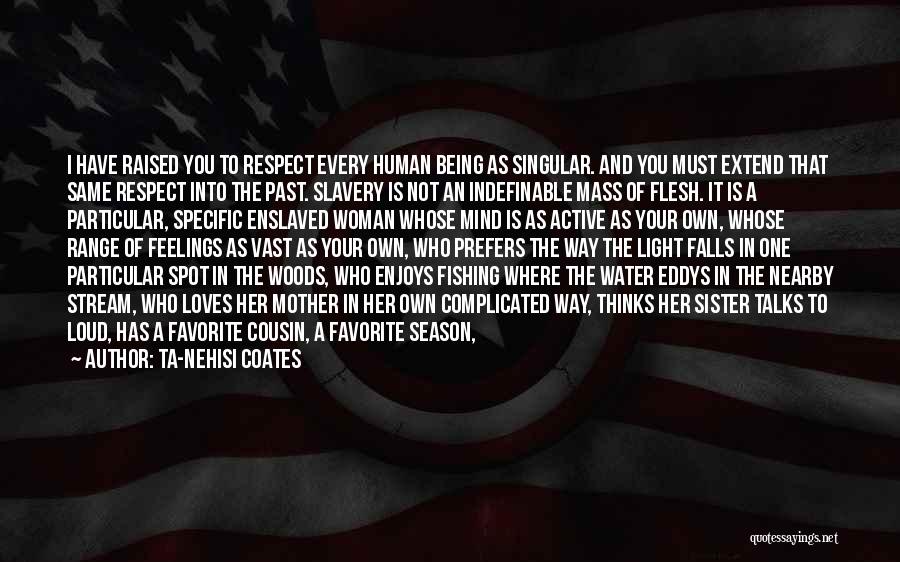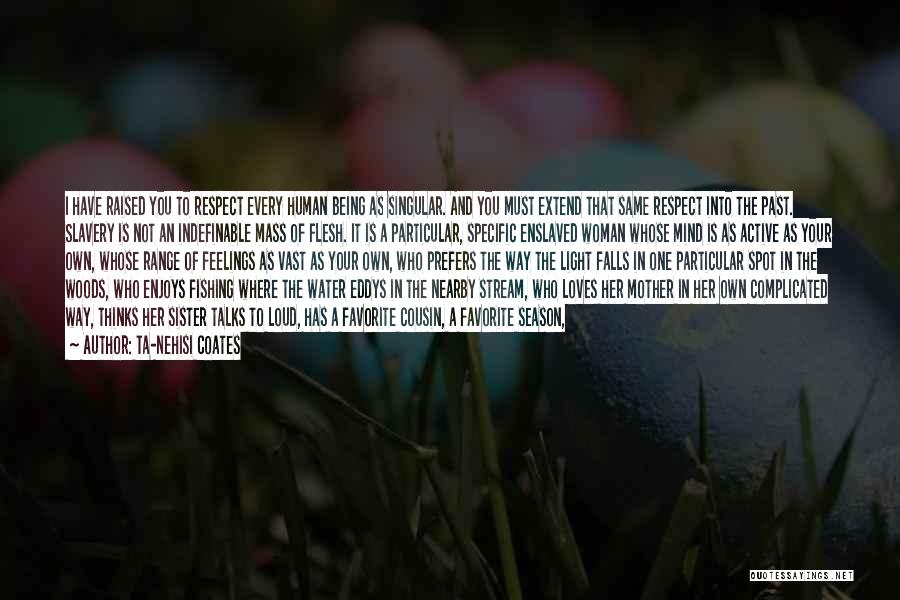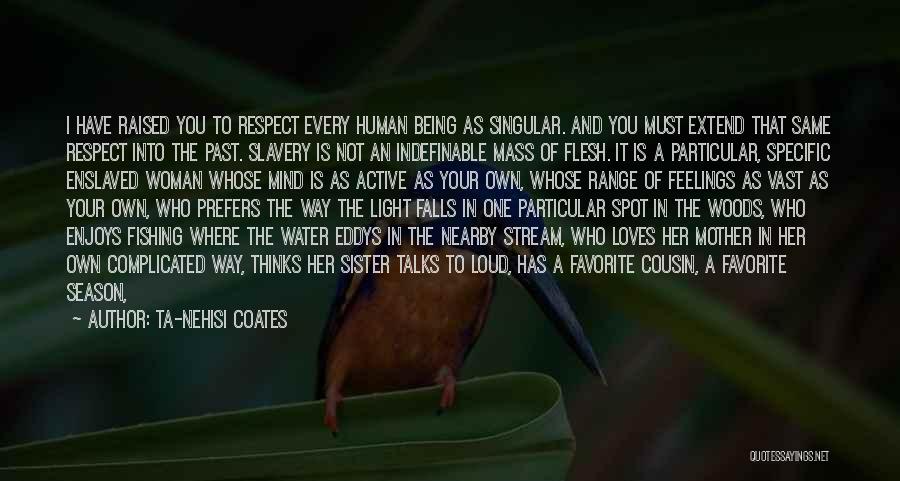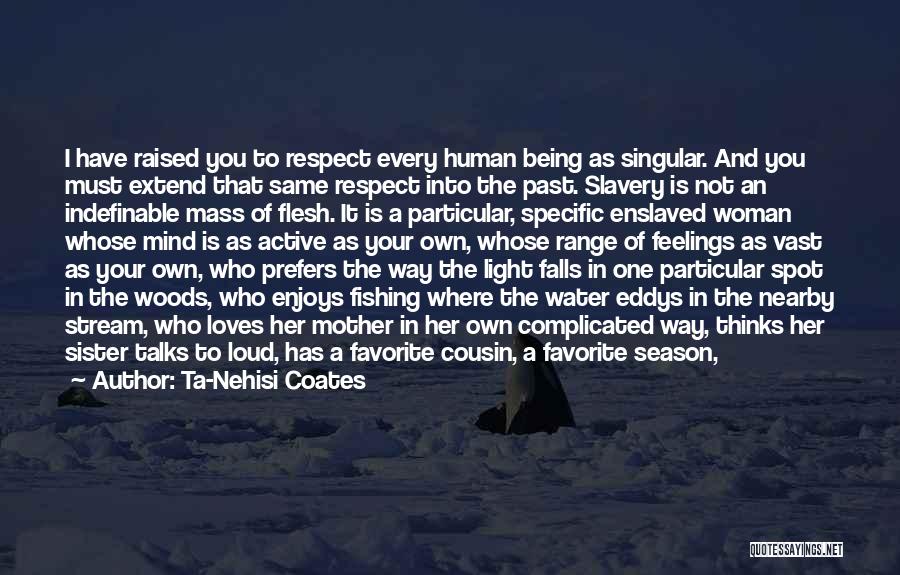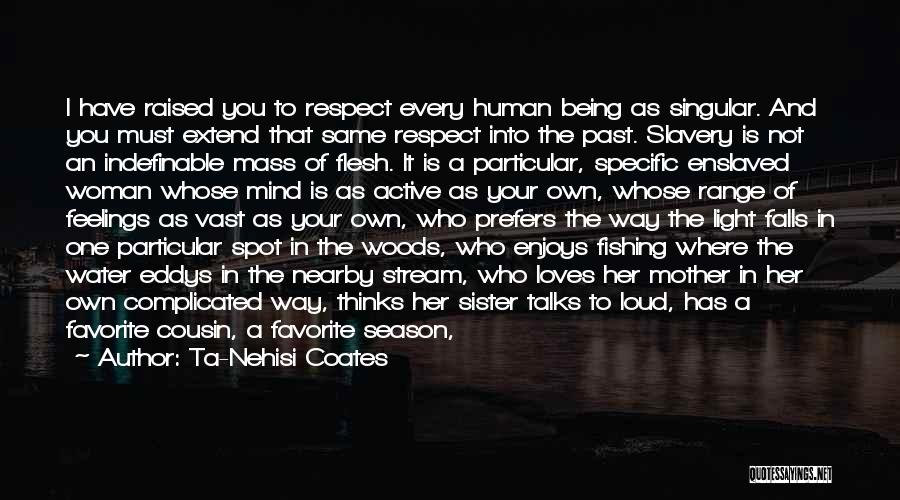 Related Authors
Related Topics