Alan Bradley Quotes
I Had To Make Water " I Said. It Was The Classic Female Excuse And No Male In Recorded History Had Ever Questioned It.
"I See " The Inspector Said And Left It At That.
Later I Would Have A Quick Piddle Behind The Caravan For Insurance Purposes. No One Would Be Any The Wiser.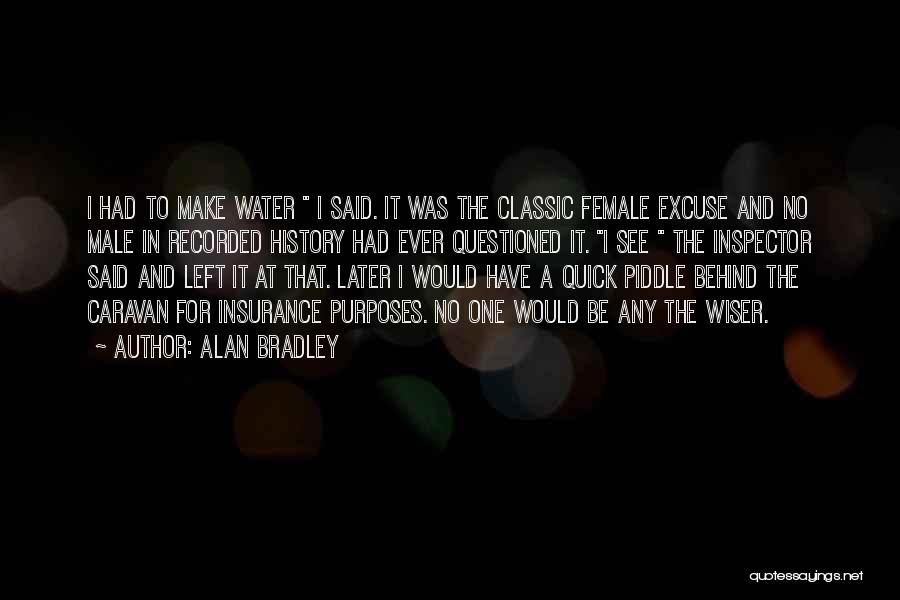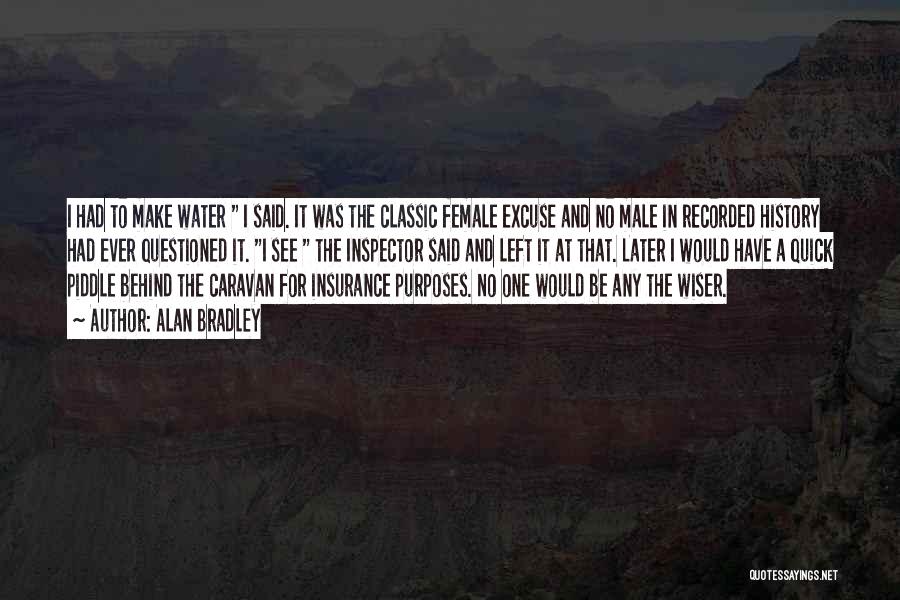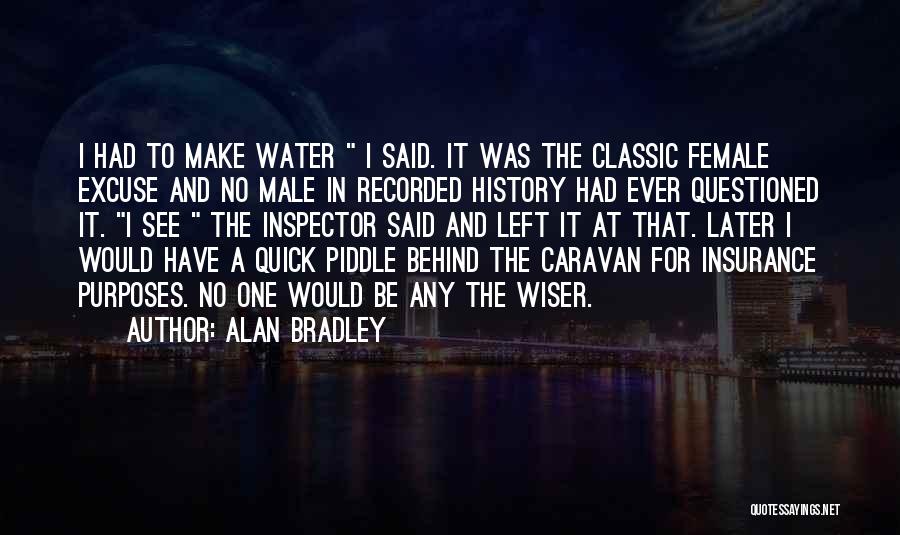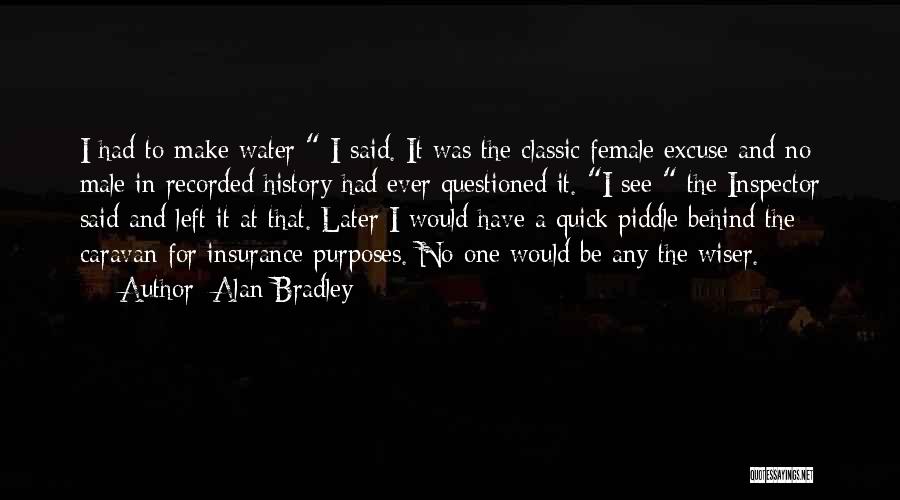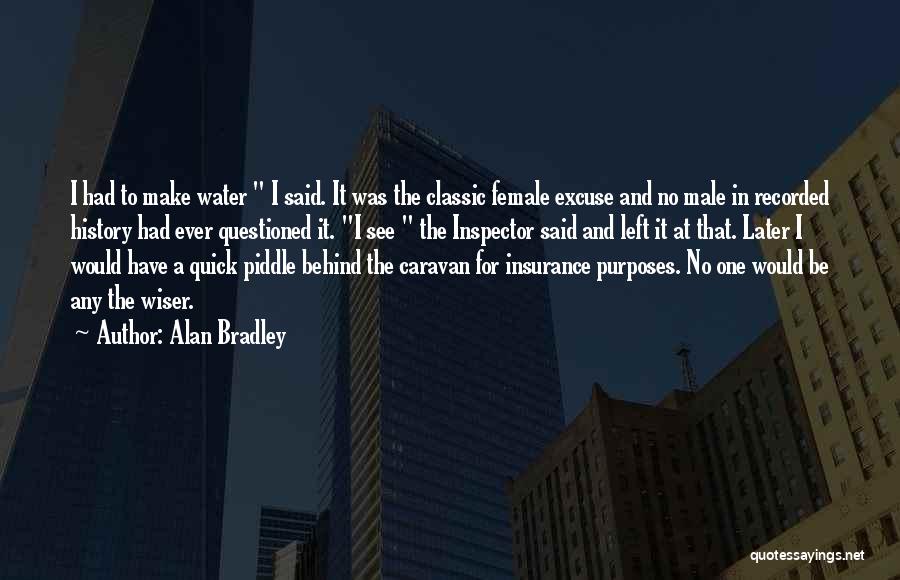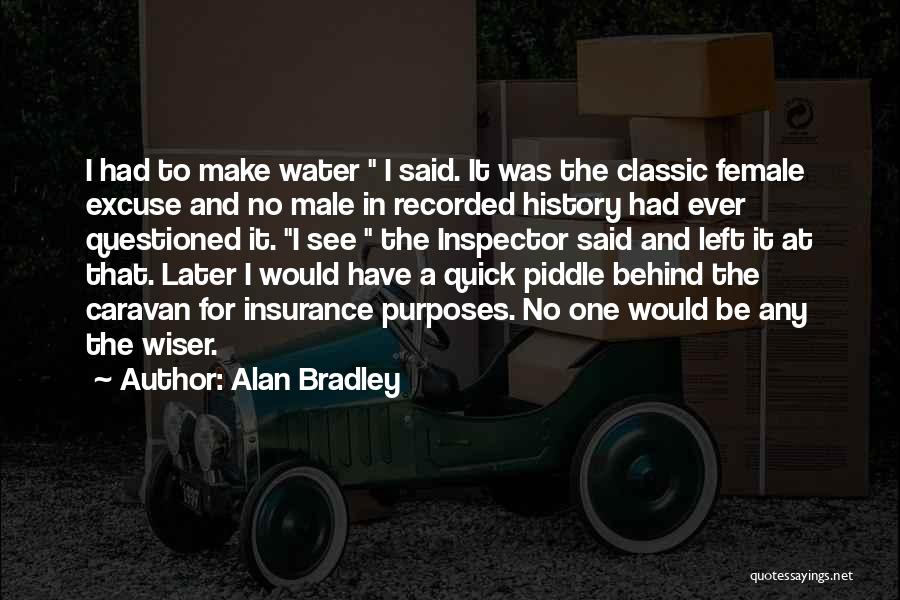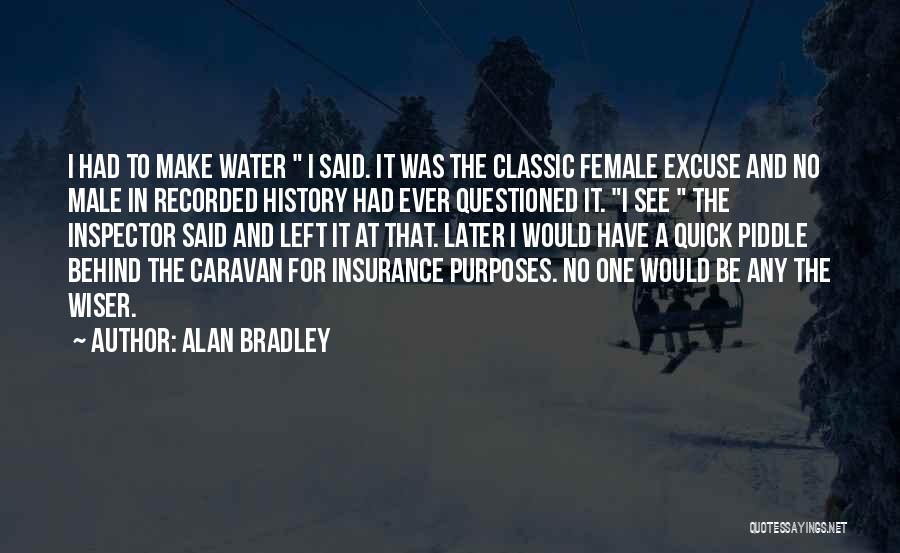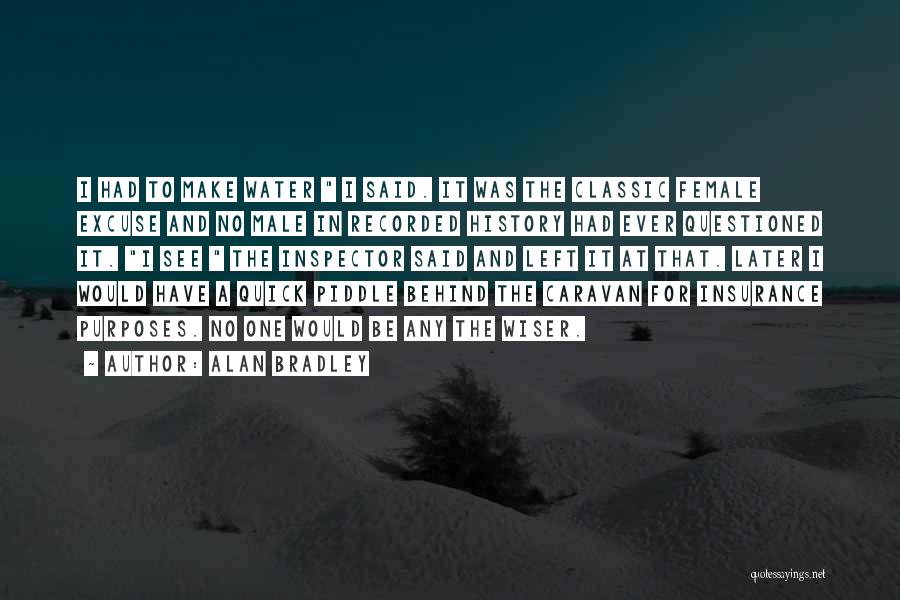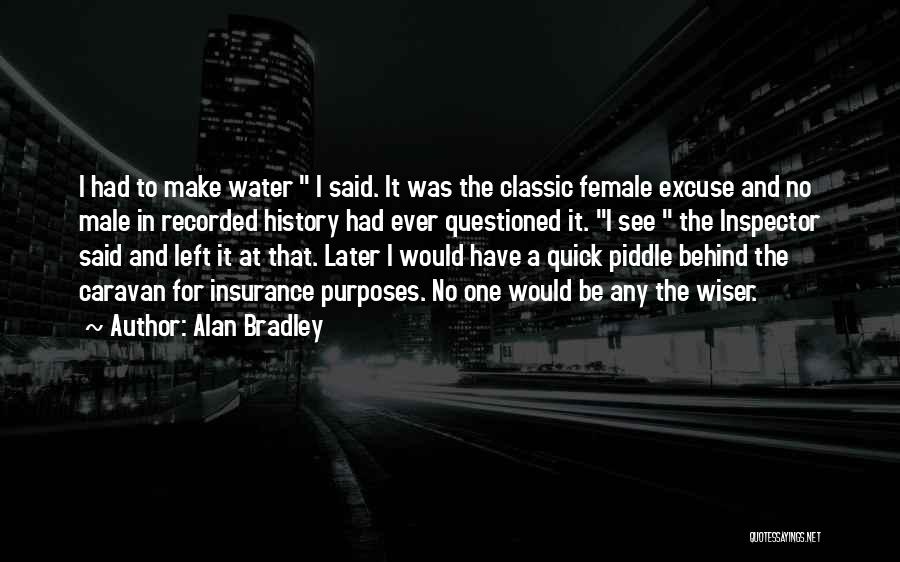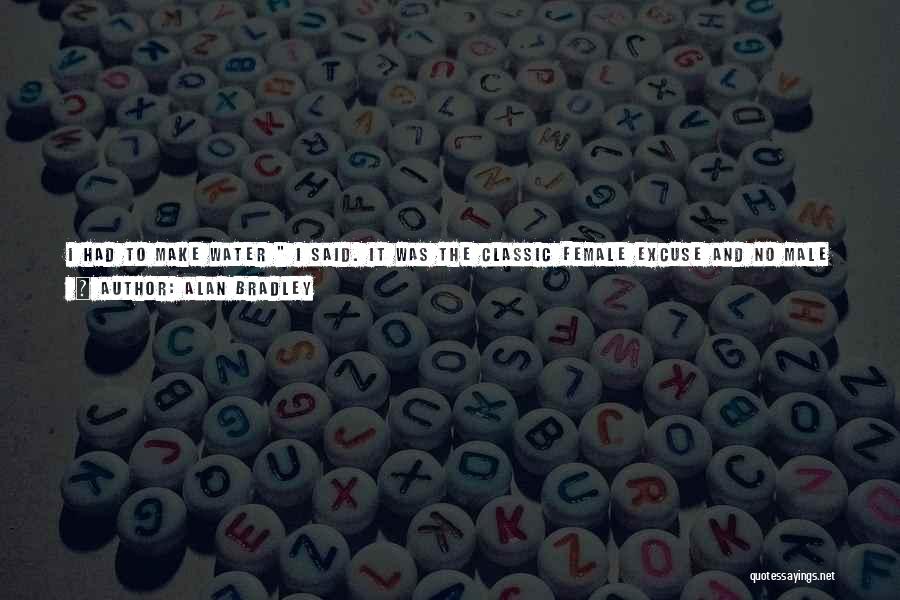 Related Authors
Related Topics