Karl Ove Knausgard Quotes
I Had Always Liked Darkness. When I Was Small I Was Afraid Of It If I Was Alone, But When I Was With Other I Loved It And The Change To The World It Brought. Running Around In The Forest Or Between Houses Was Different In The Darkness, The World Was Enchanted, And We, We Were Breathless Adventurers With Blinking Eyes And Pounding Hearts.
When I Was Older There Was Little I Liked Better Than To Stay Up At Night, The Silence And The Darkness Had An Allure, They Carreid The Promise Of Something Immense. And Autumn Was My Favorite Season, Wandering Along The Road By The River In The Dark And The Rain, Not Much Could Beat That.
But This Darkness Was Different. This Darkness Rendered Everything Lifeless. It Was Static, It Was The Same Whether You Were Awake Or Asleep, And It Became Harder And Harder To Motivate Yourself To Get Up In The Morning.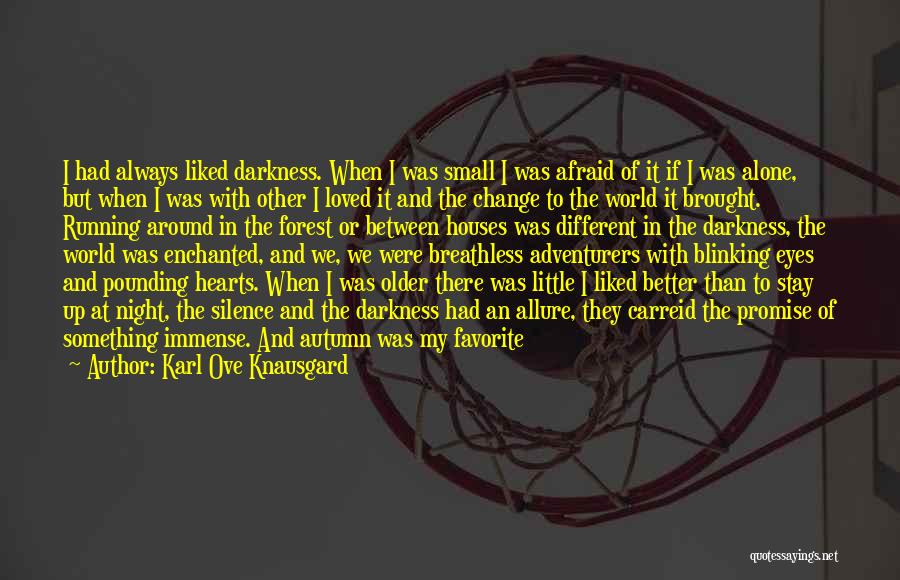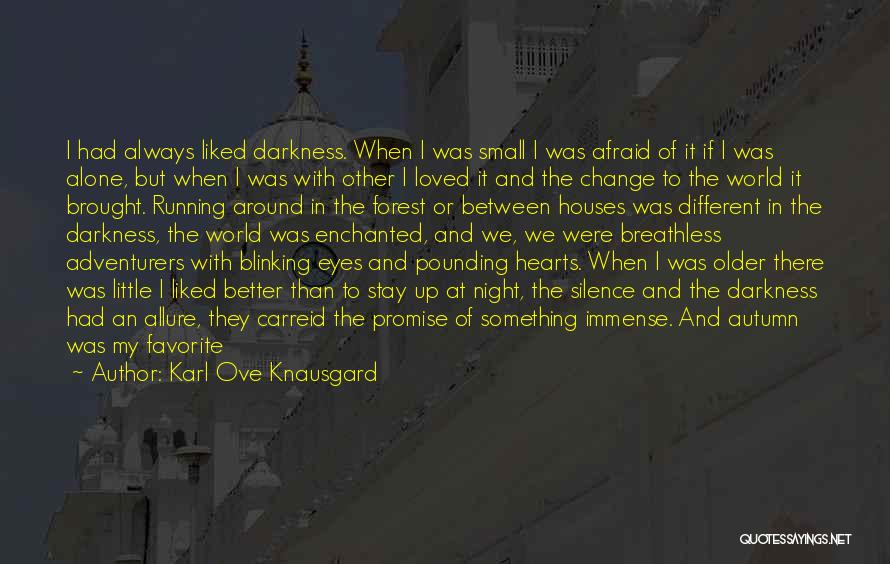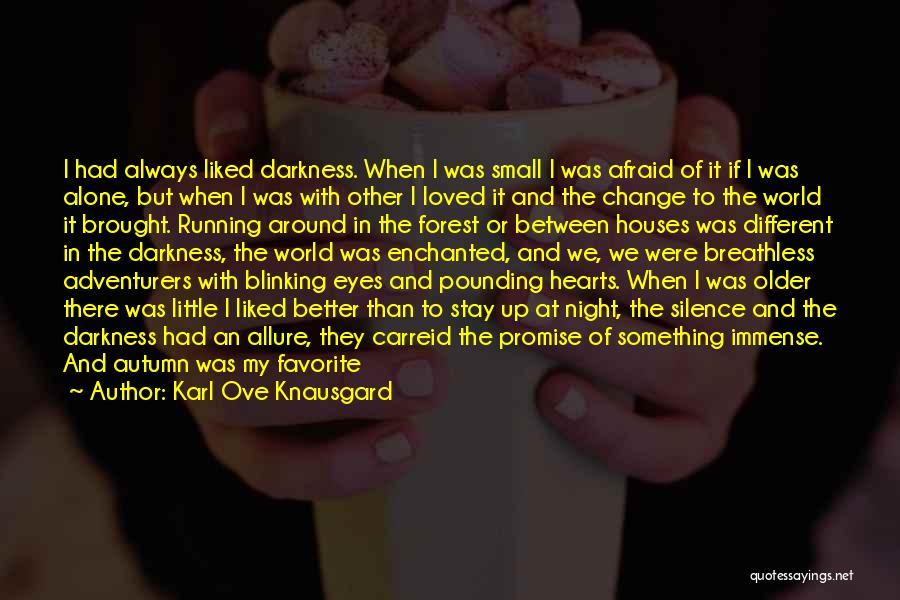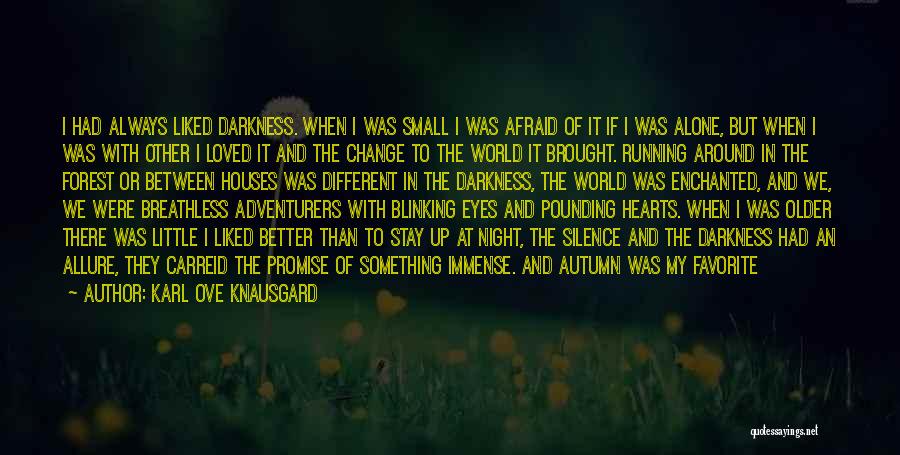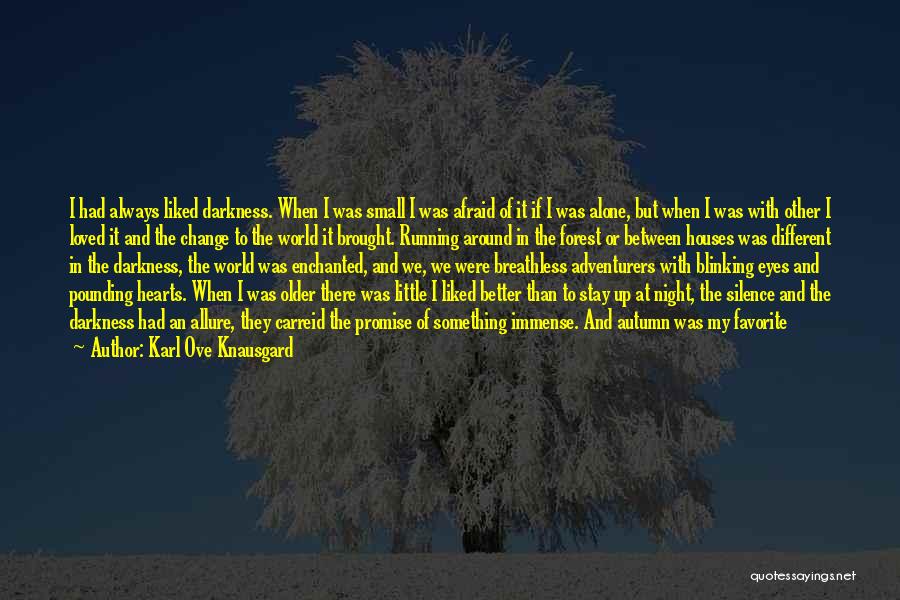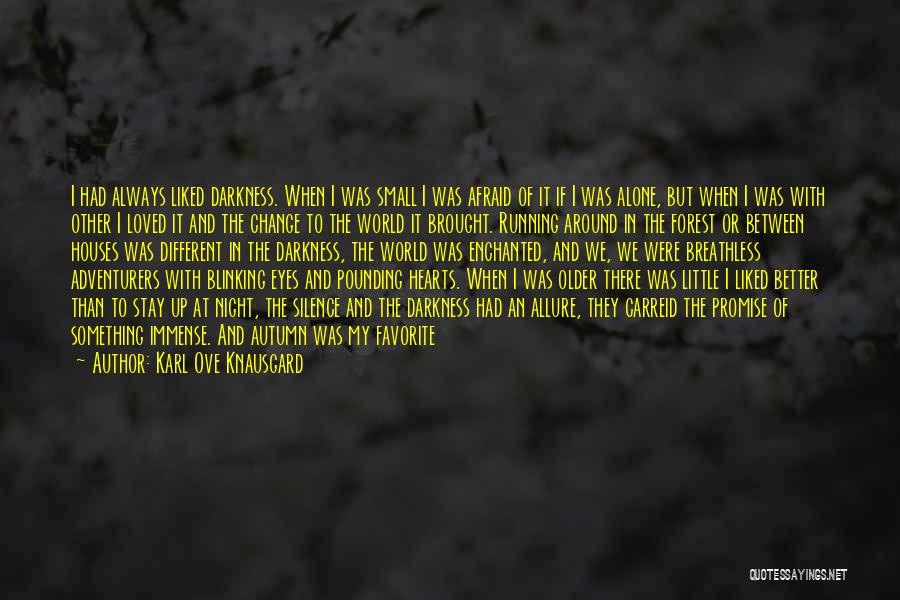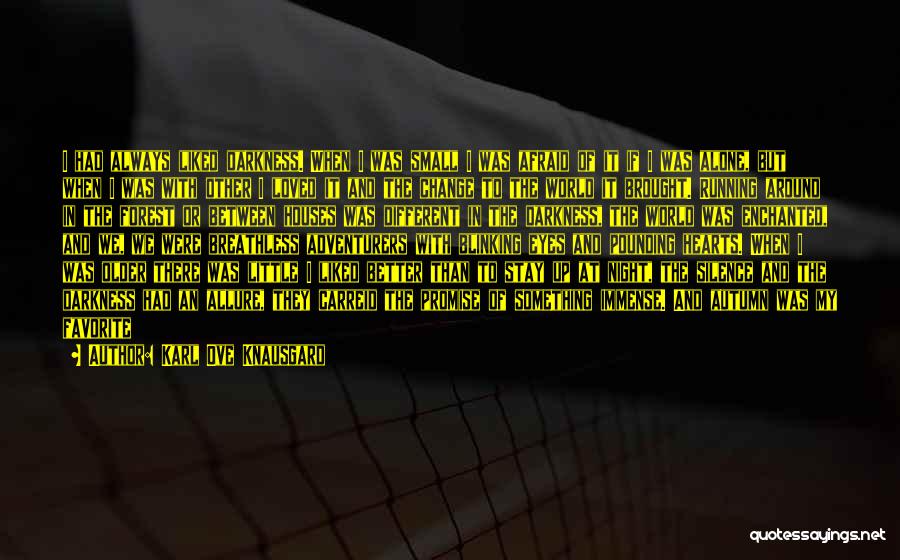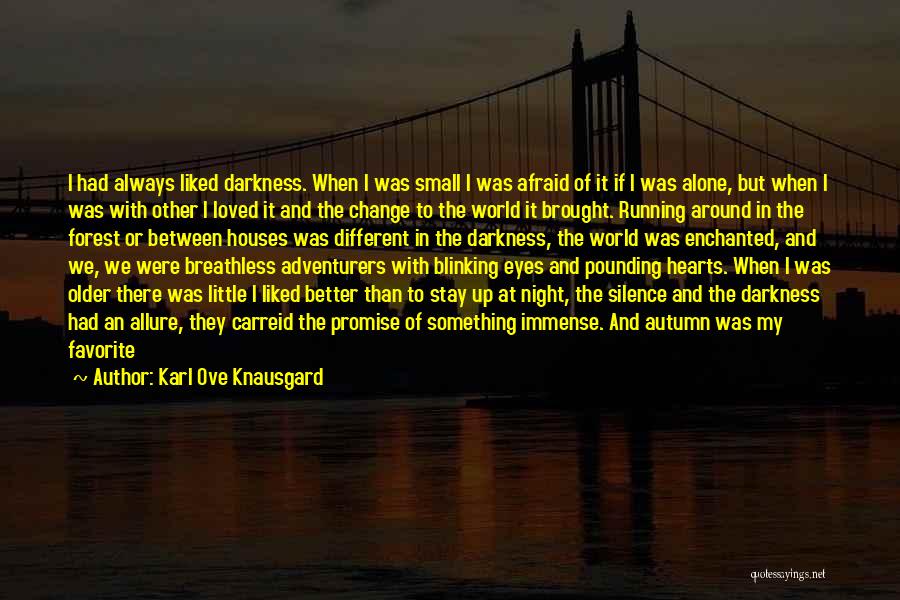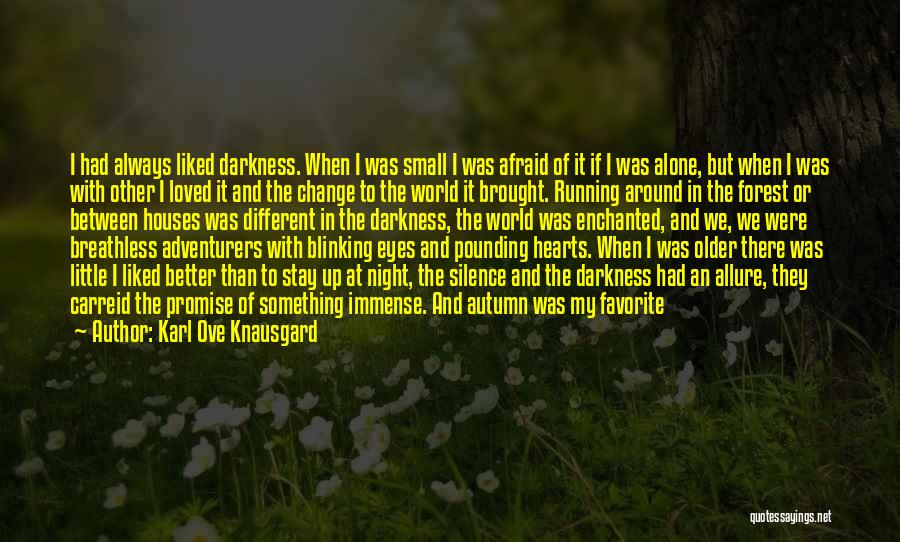 Related Authors
Related Topics