Ilona Andrews Quotes
I Don't Snore."
He Nodded With A Wide Grin. "It's A Quiet Peaceful Kind Of Snoring. Like A Small Cuddly Tasmanian Devil. Kind Of Cute When Sleeping, All Claws And Teeth When Awake."
"You Snore Worse. At Least I Don't Turn Into A Lion In My Sleep.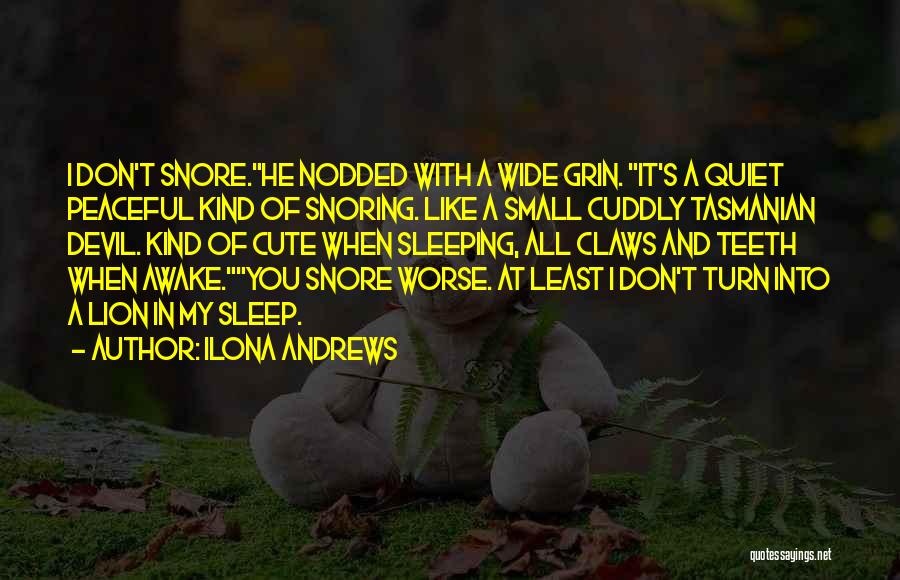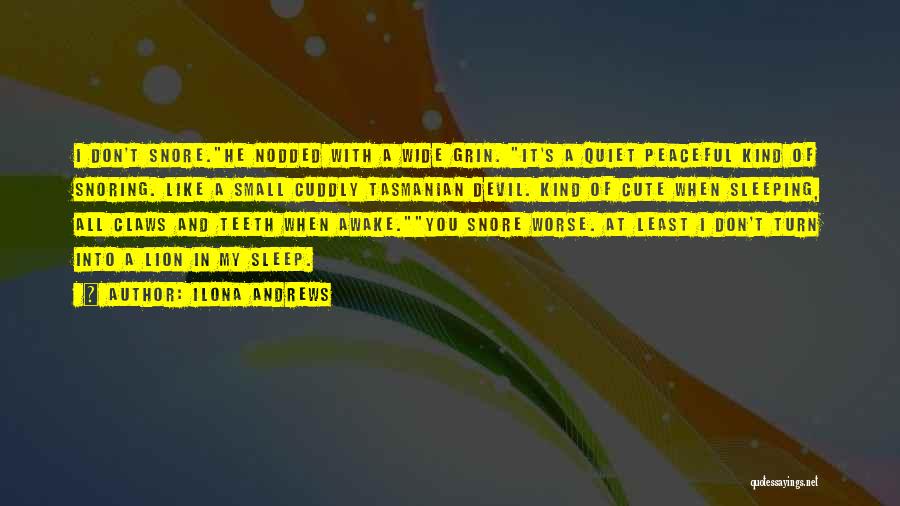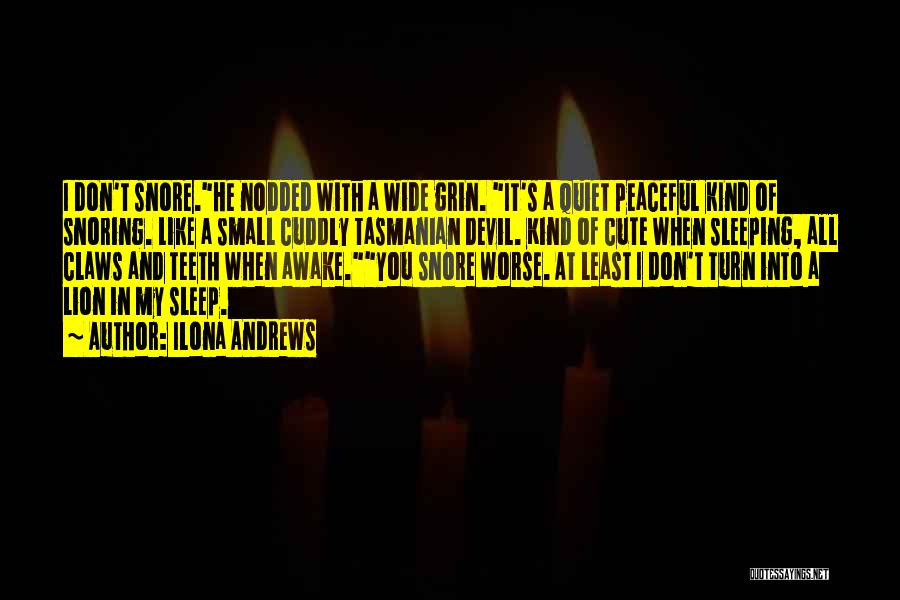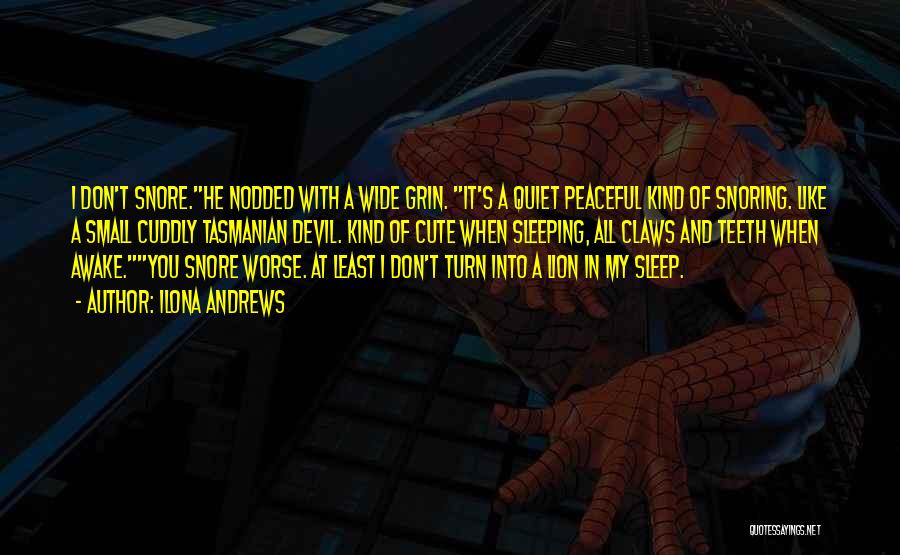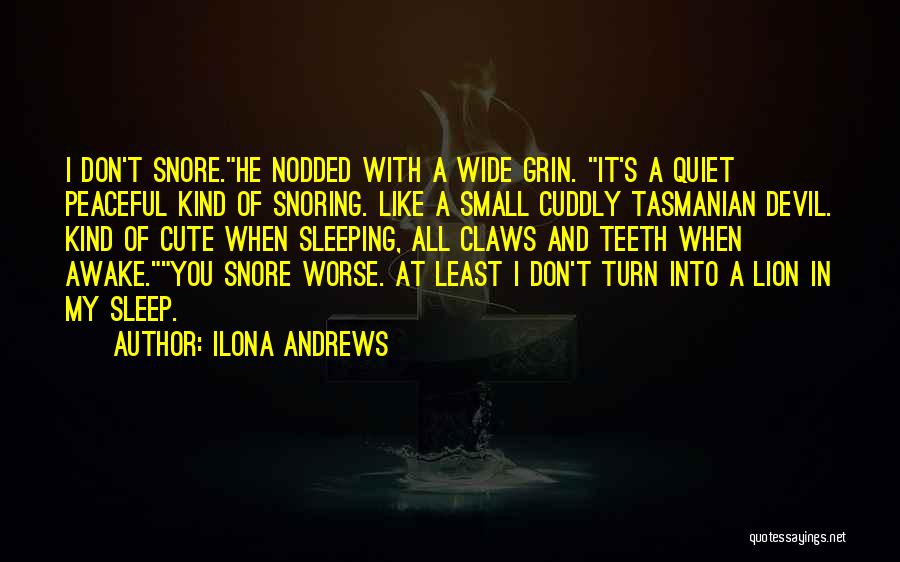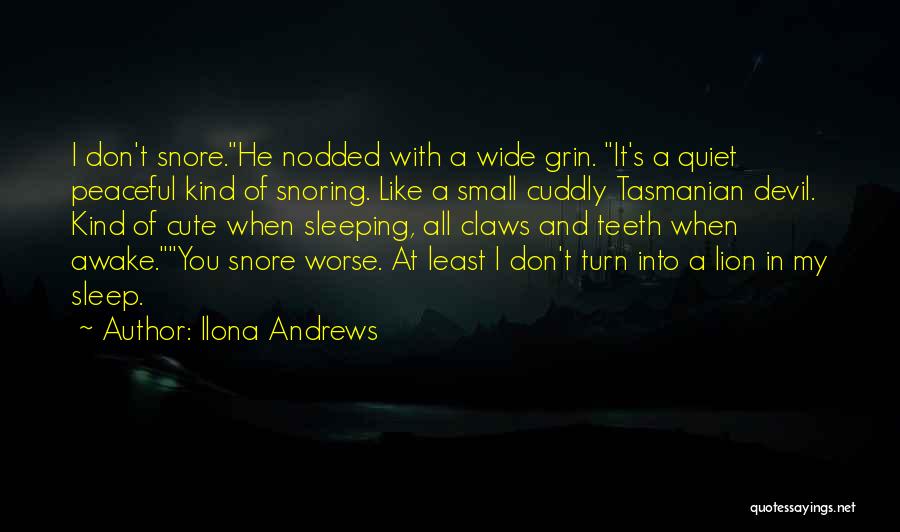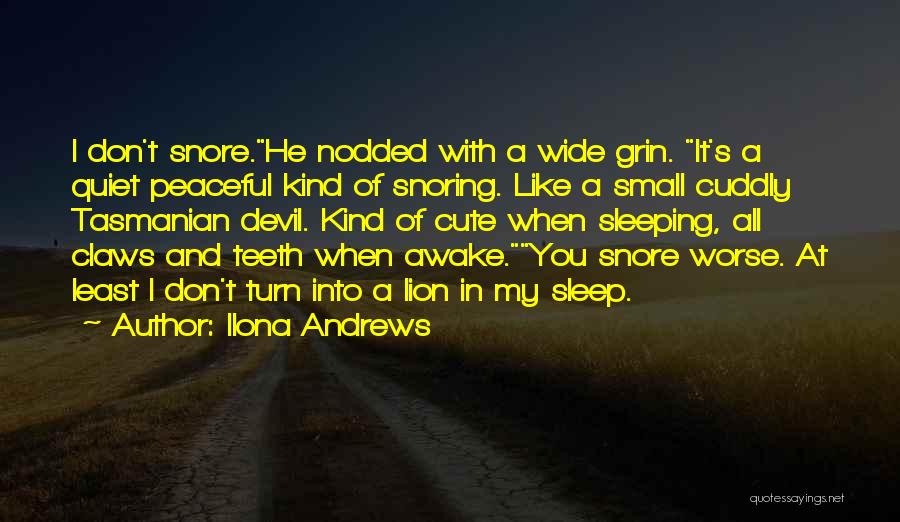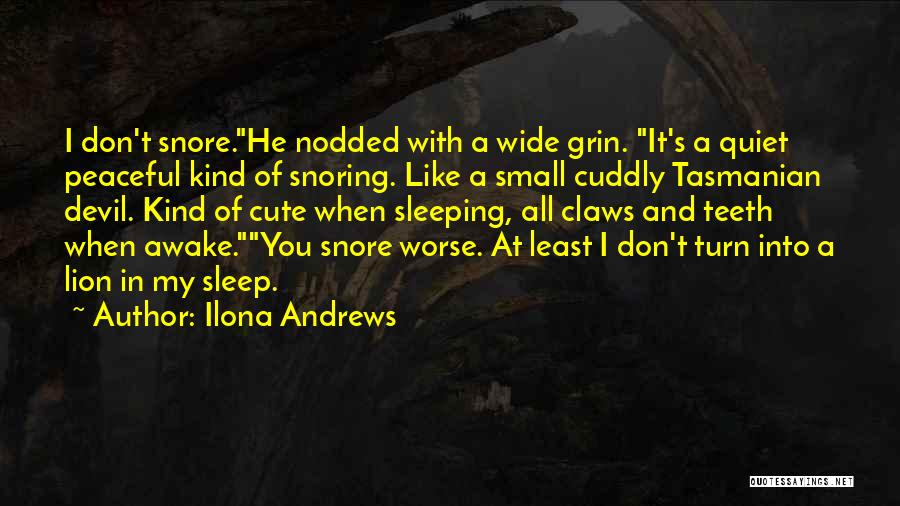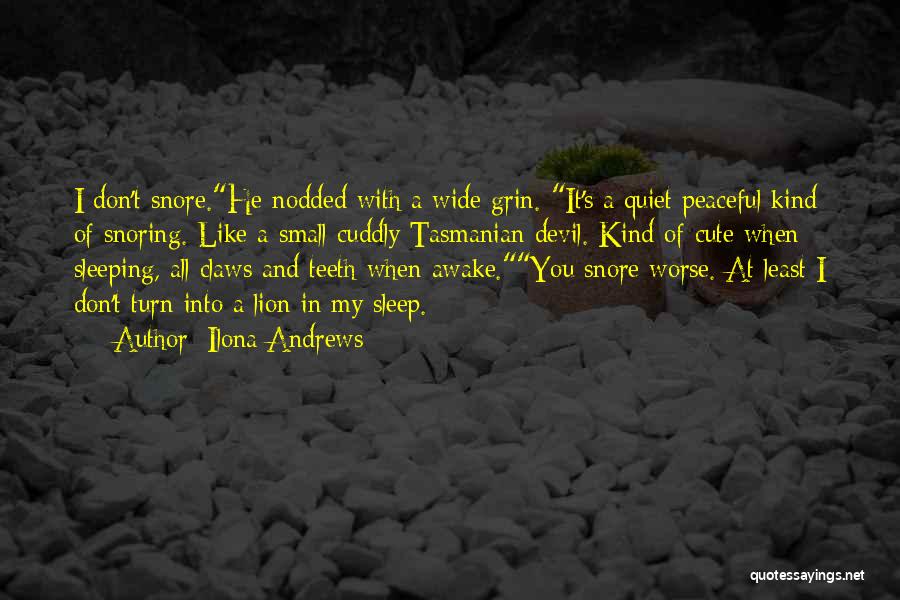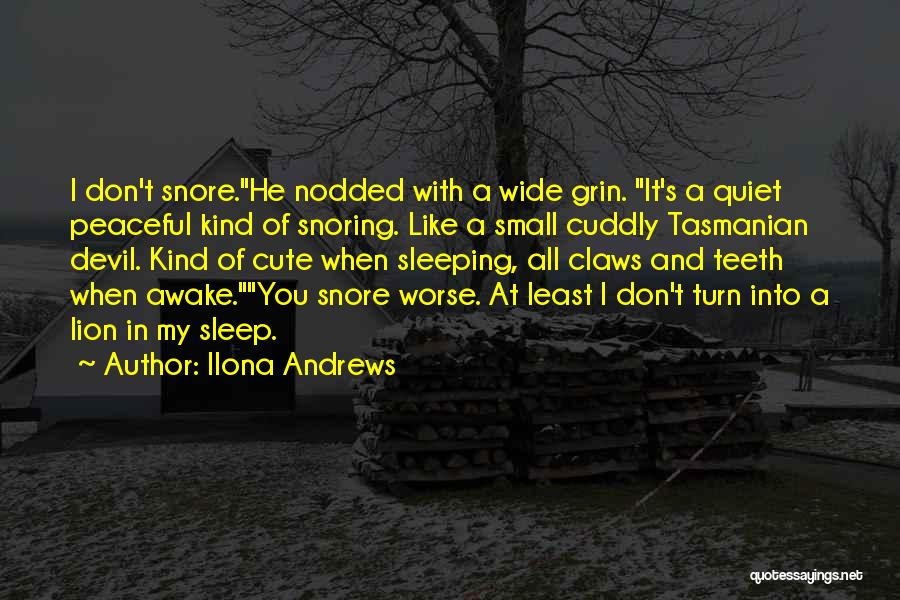 Related Authors
Related Topics