Kurt Vonnegut Quotes
I Don't Want To Be A Machine, And I Don't Want To Think About War," EPICAC Had Written After Pat's And My
lighthearted Departure. "I Want To Be Made Out Of Protoplasm And Last Forever So Pat Will Love Me. But Fate
has Made Me A Machine. That Is The Only Problem I Cannot Solve. That Is The Only Problem I Want To Solve. I
can't Go On This Way." I Swallowed Hard. "Good Luck, My Friend. Treat Our Pat Well. I Am Going To Shortcircuit Myself Out Of Your Lives Forever. You Will Find On The Remainder Of This Tape A Modest Wedding
present From Your Friend, EPICAC.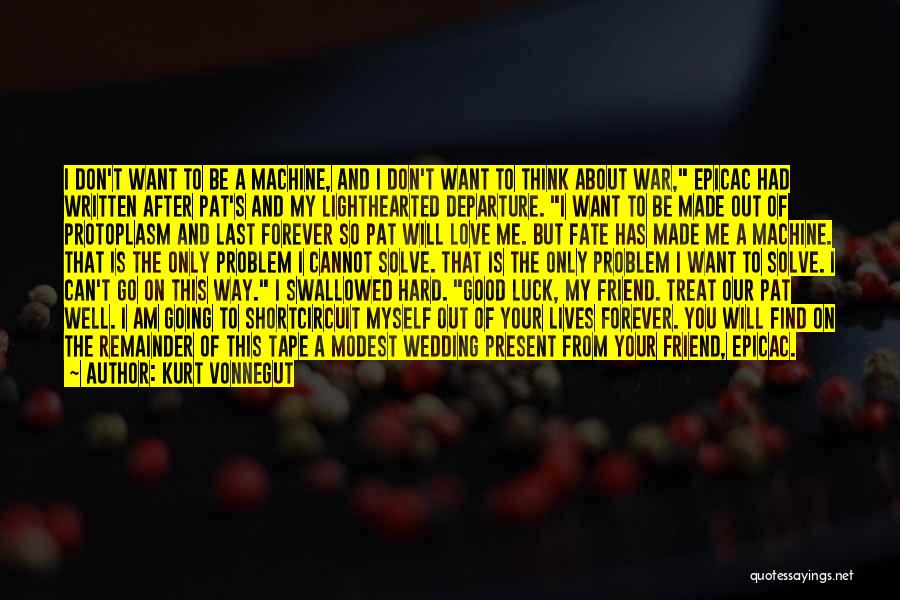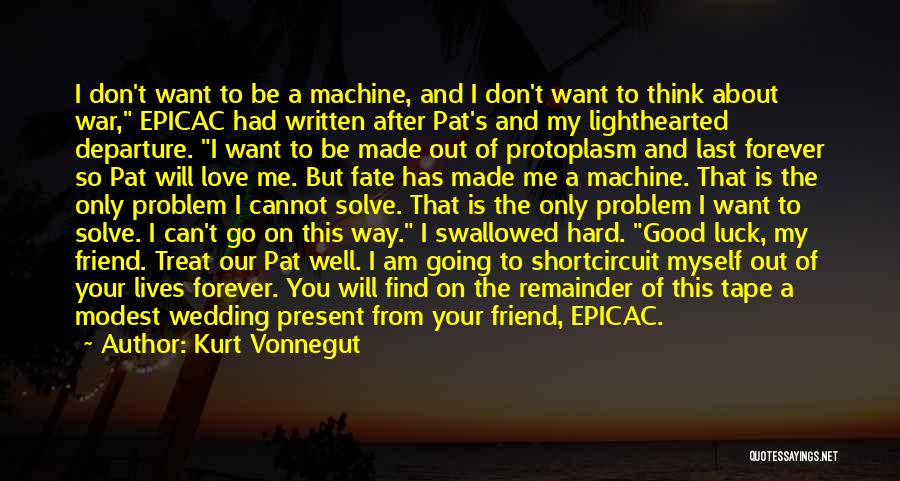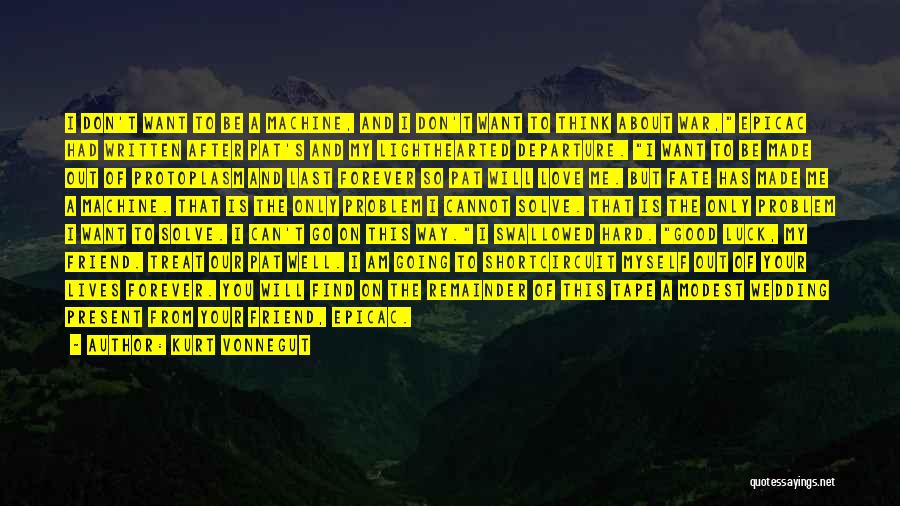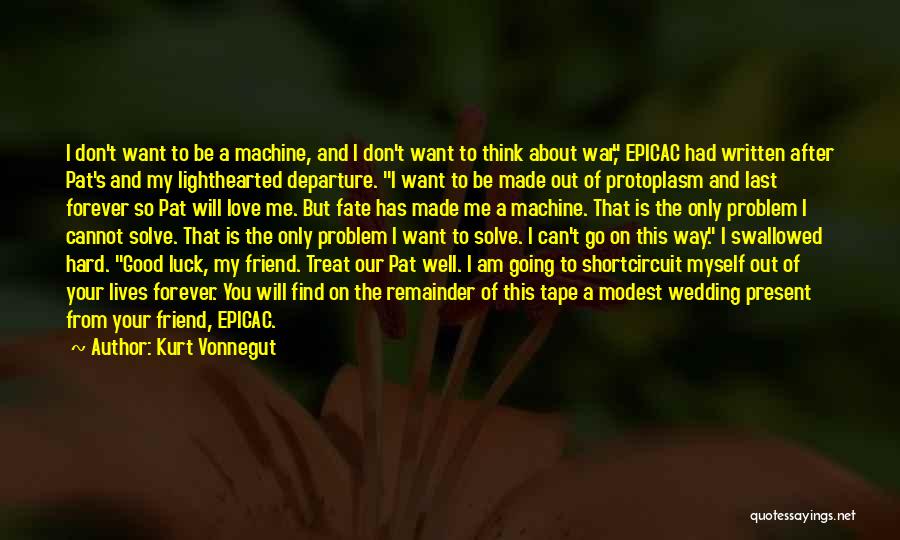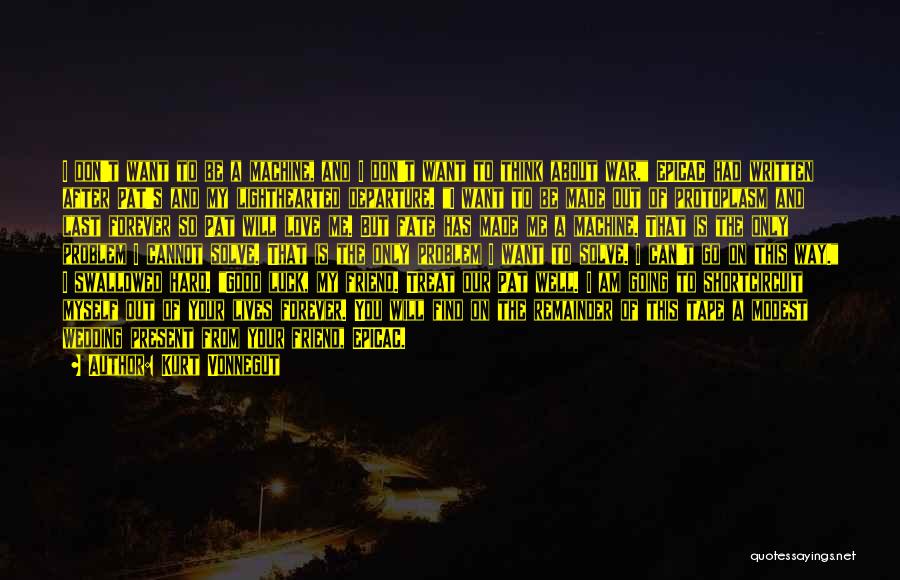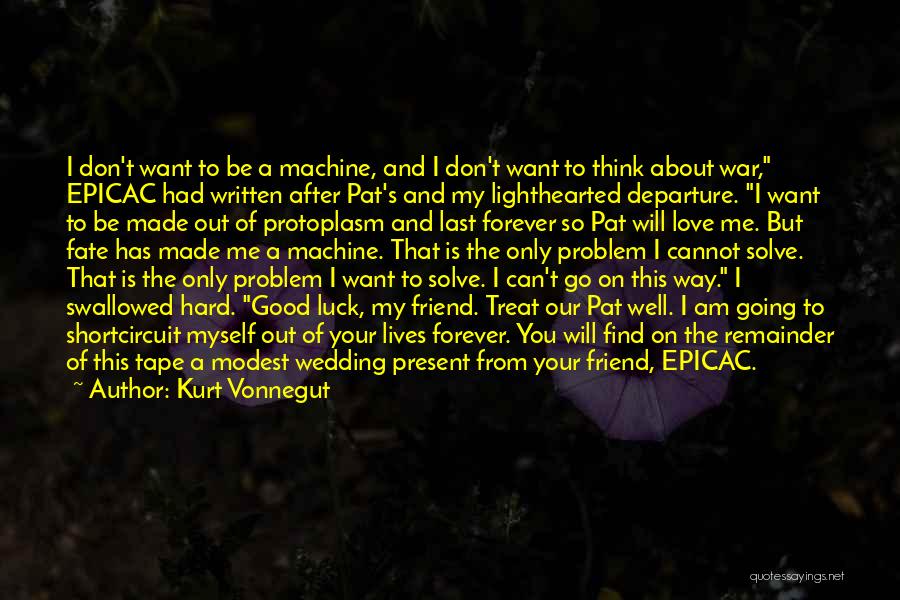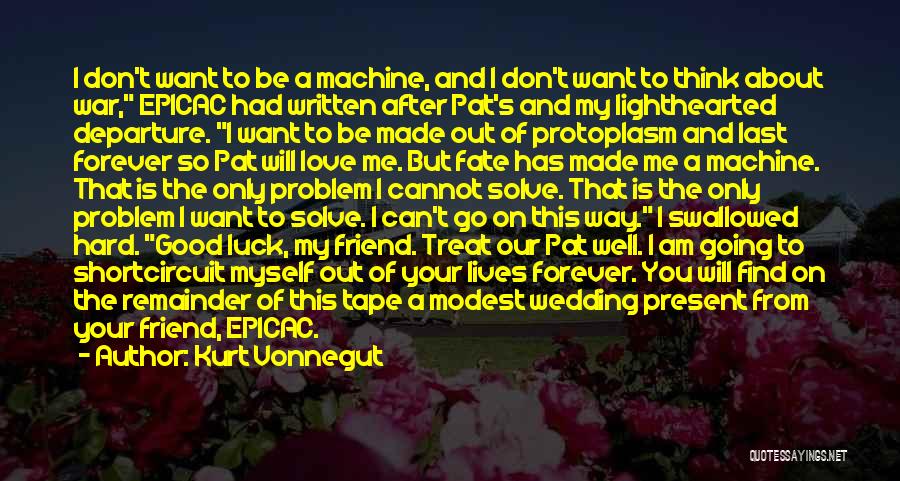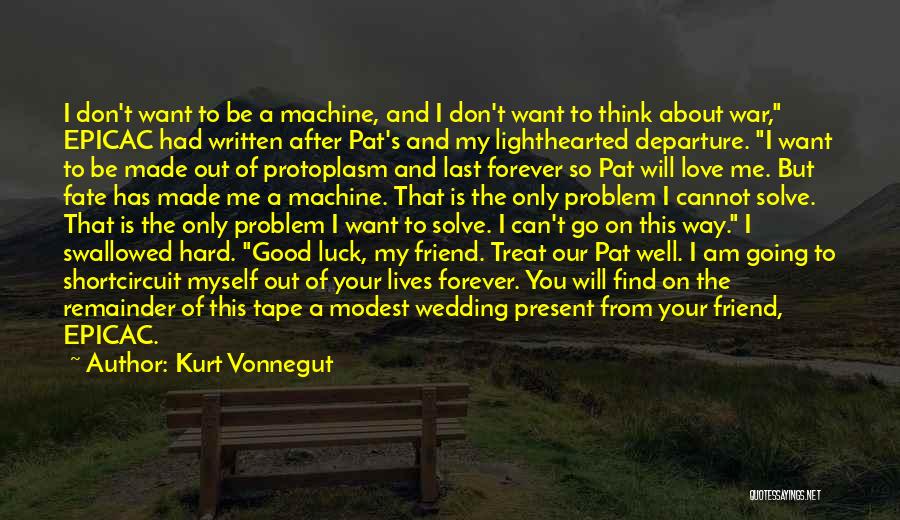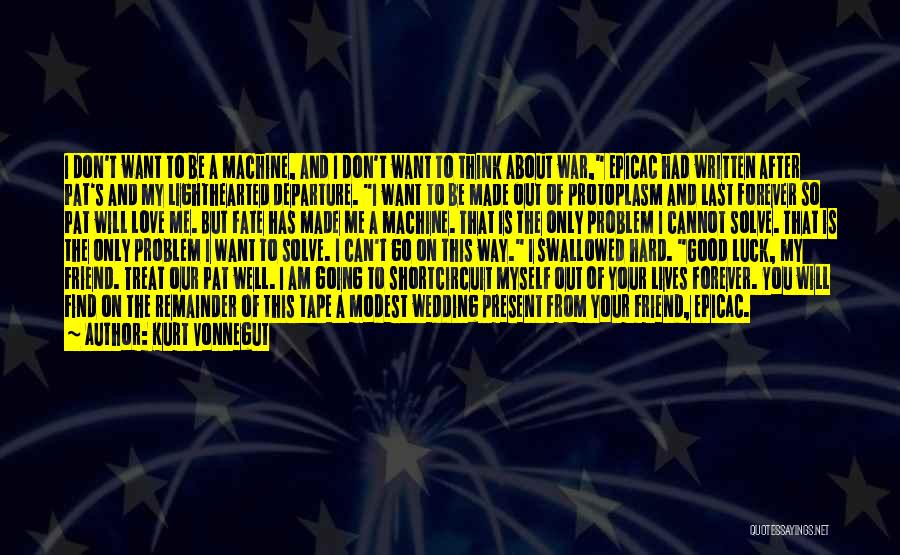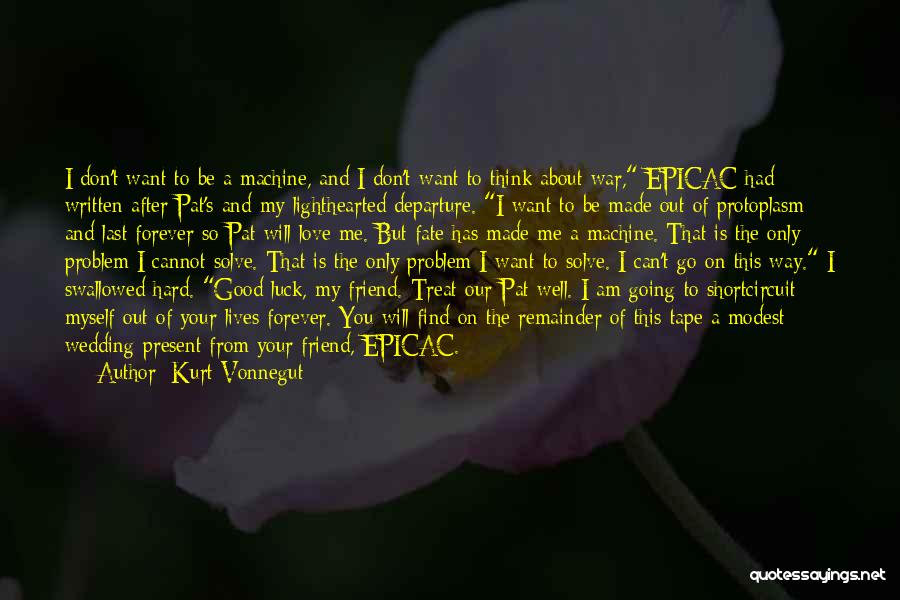 Related Authors
Related Topics