M.C. Scott Quotes
I Despised Myself For My Weakness. I May Have Dreamed All My Youth Of Life As A Horse-trader Like My Father; I May Have Railed Against My Conscription And Loathed The Legions On Principle, But Even So, Every Morning In This Place I Cursed My Lack Of Valour And Every Night, When I Slept, My Traitorous
mind Brought Me Dreams Drenched In The Blood Of Our Enemies As My Comrades In The Vth Launched Themselves Into Battle, Taking Risks, Winning Glory, Rising In The Ranks, Killing The Enemy And So Becoming Men ... All Without My Being There.
The Fact That It Was Winter, When The Weather Forced A Kind Of Peace On Both Sides, And That My Comrades Were Currently Enduring Endless Forced Marches Over The Mountains In Western Armenia Because Their General Had Deemed Them Unfit For Battle, Did Nothing To Hamper My Fantasies.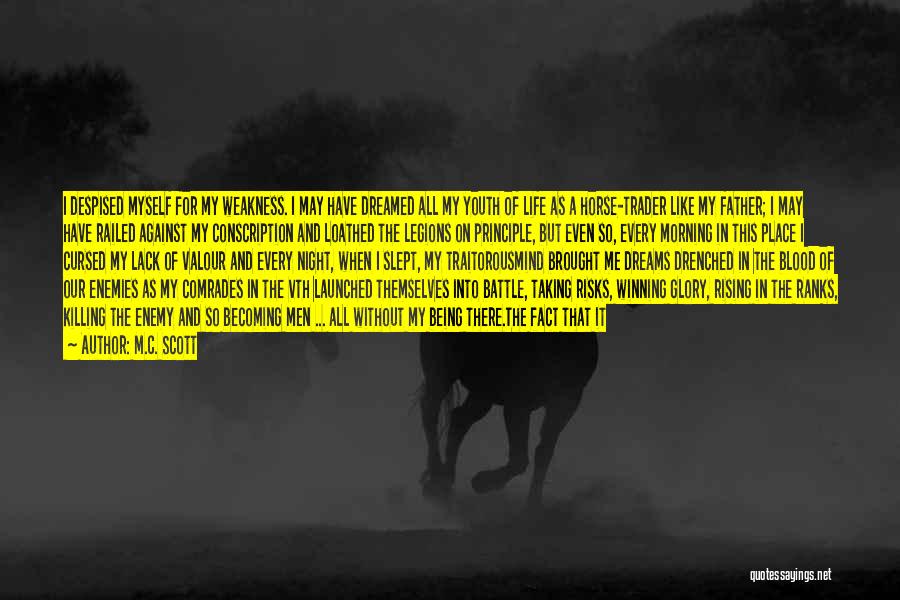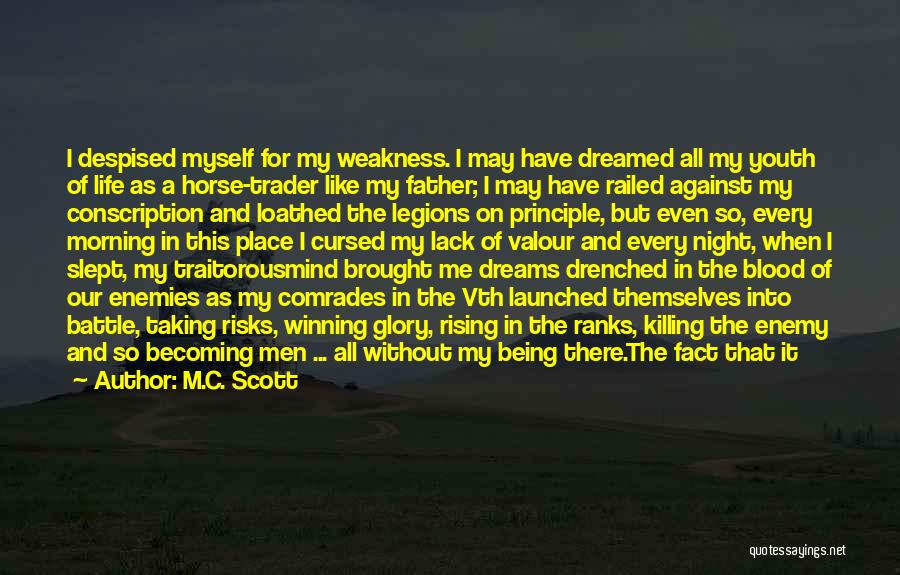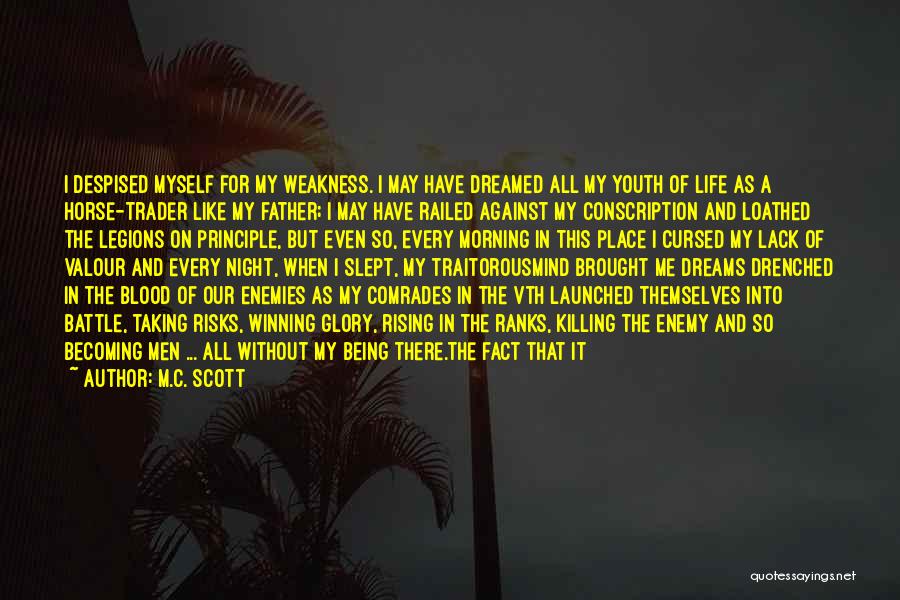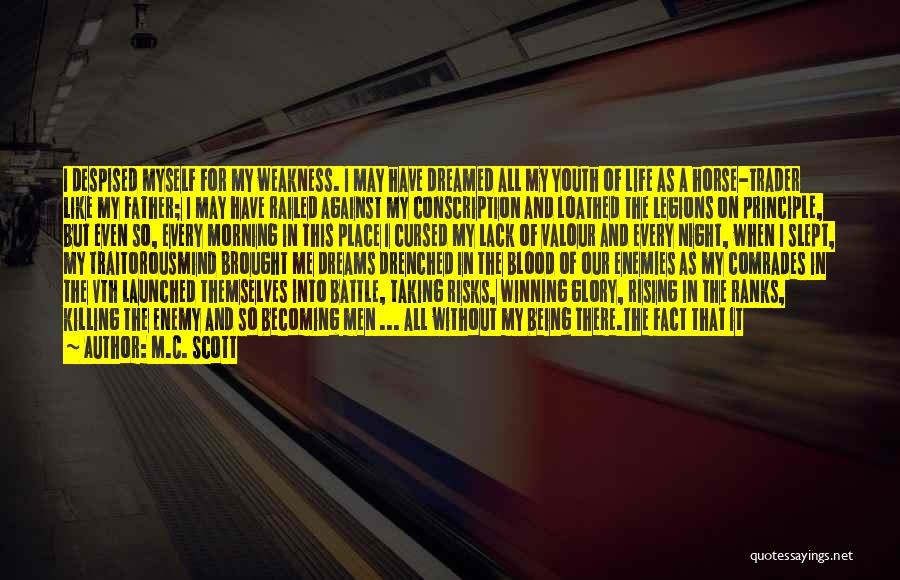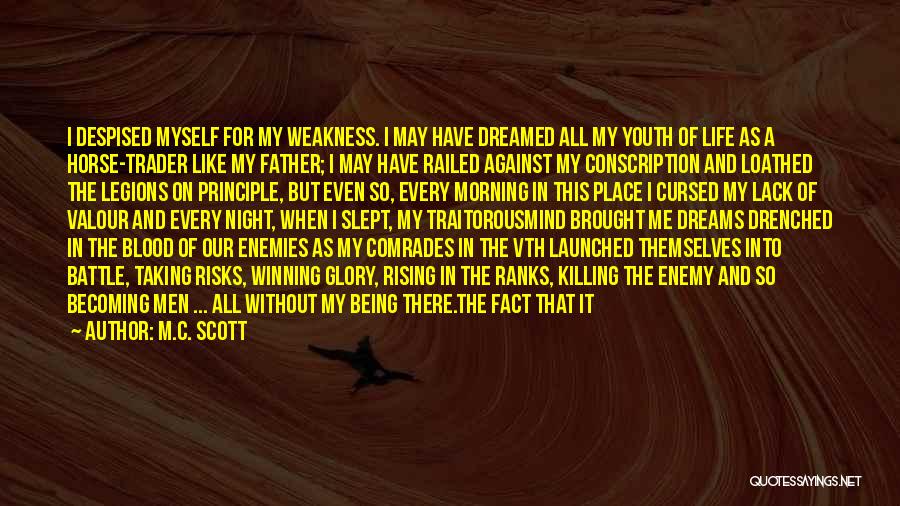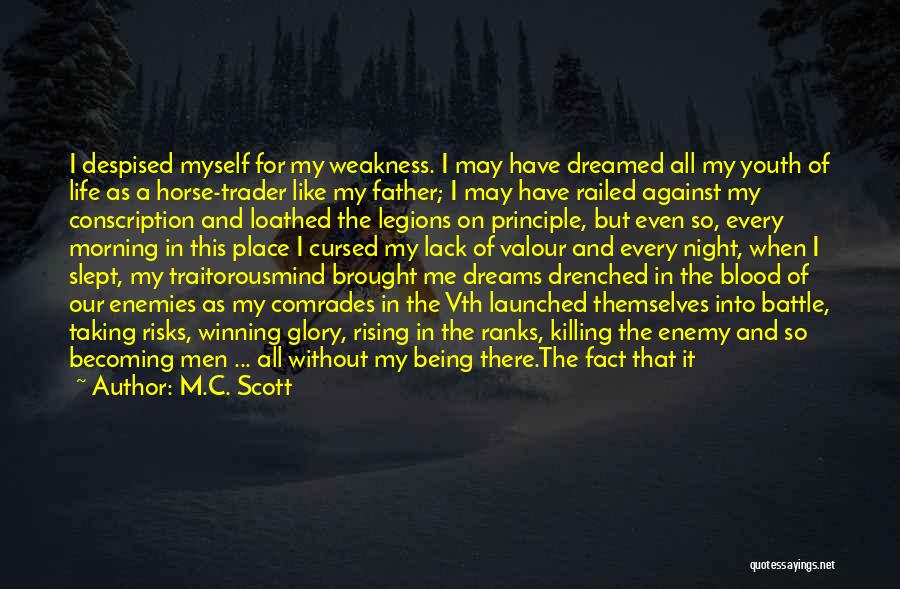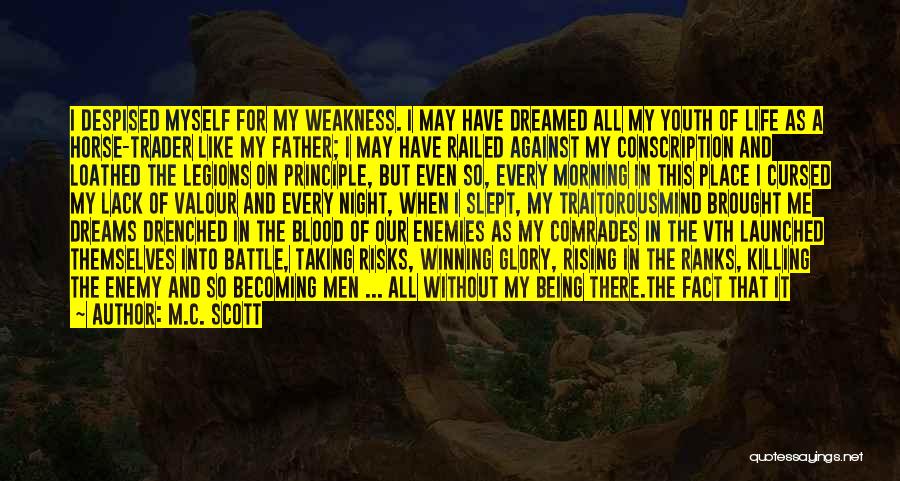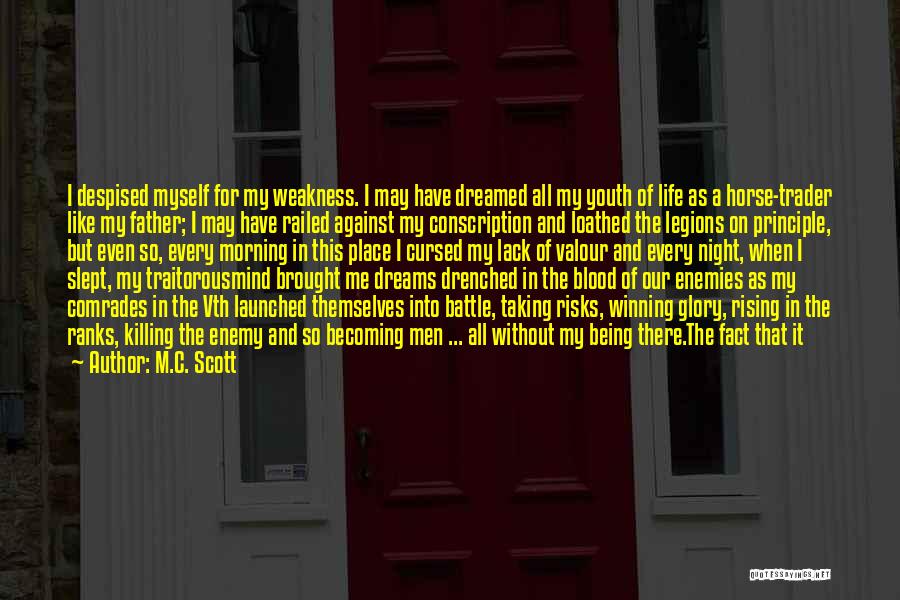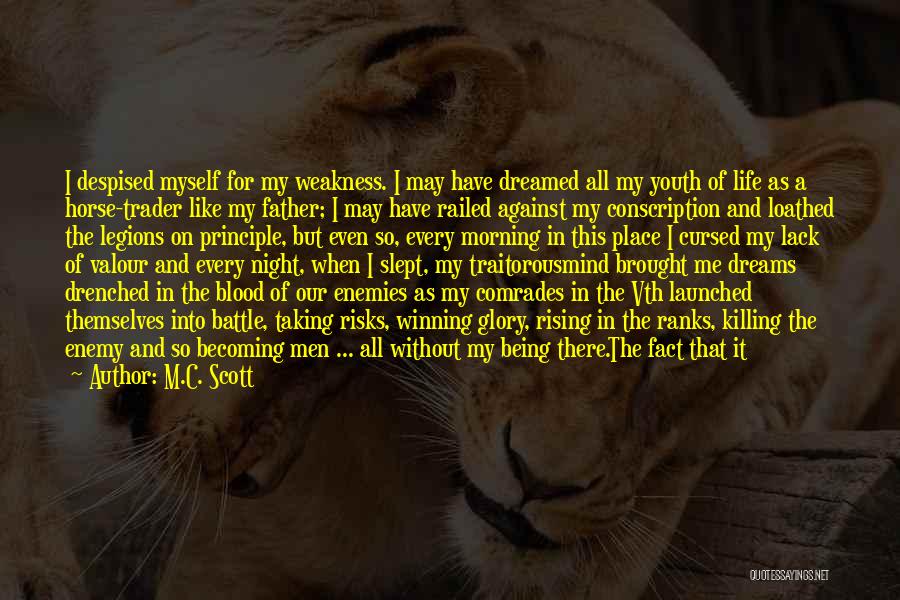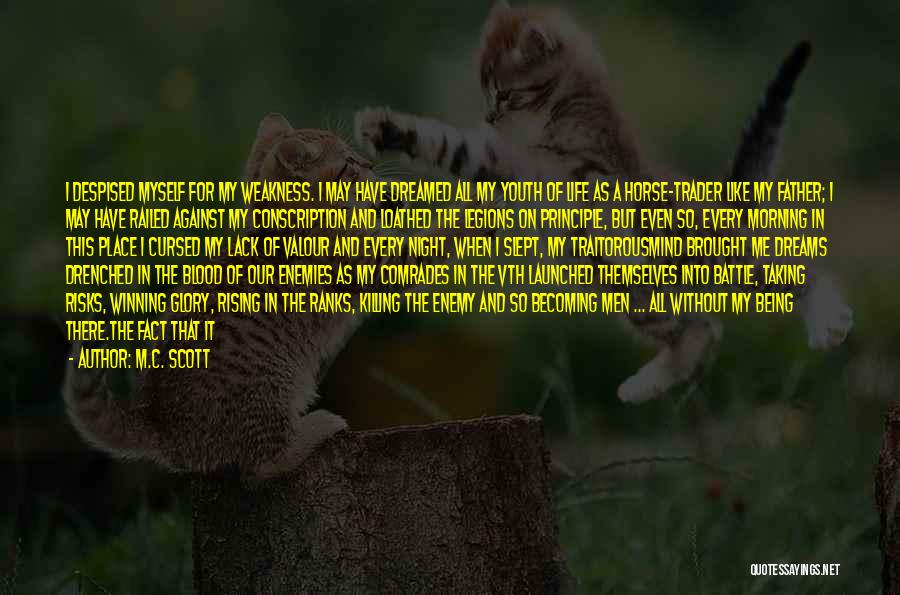 Related Authors
Related Topics