Nicole Williams Quotes
I Can't Do This To You Again," I Whispered, Lowering My Eyes, So I Didn't Have To Meet His.
"You Can't Do What Again To Me? Let Me Fall For You?" He Exhaled Sharply, Keeping Me Close. "I Fell For You Forever Ago And There's Nothing You've Done Since That Moment That Has Changed That. There's Nothing You Could Do To Change That. When A Person Falls, They Don't Just Get Up, Dust Themselves Off, And Keep Going. If They Fell Right, If They Fell Good And Hard The First Time, There's No Getting Up From That Fall Because They Landed Right Where They Were Supposed To Be.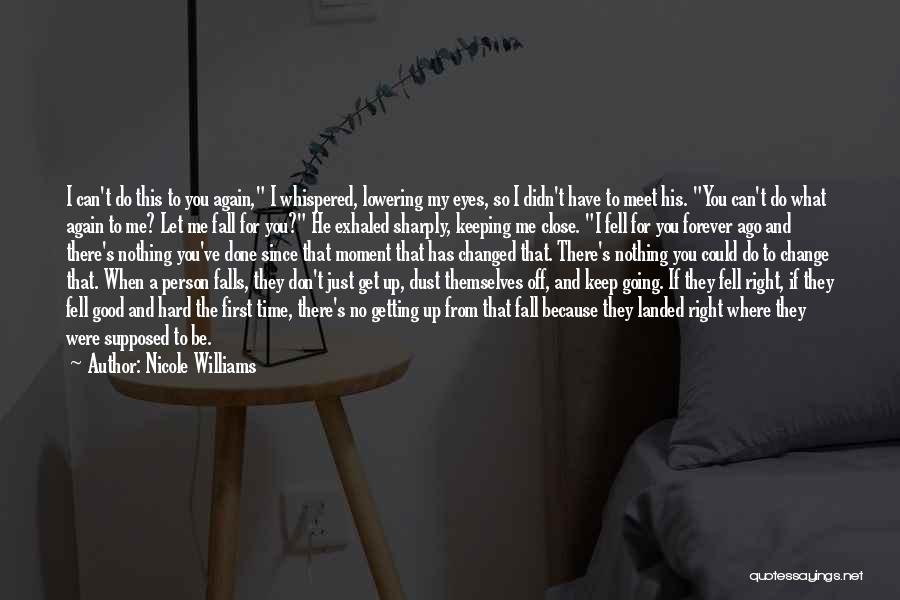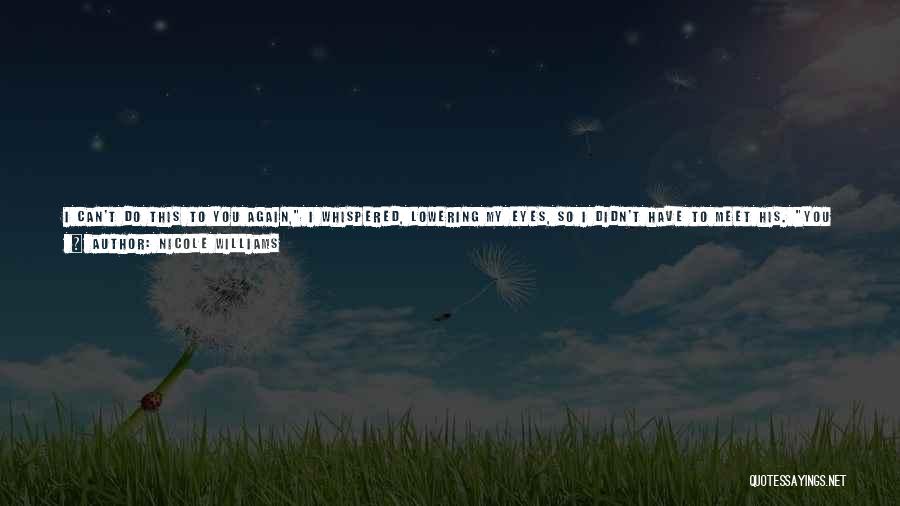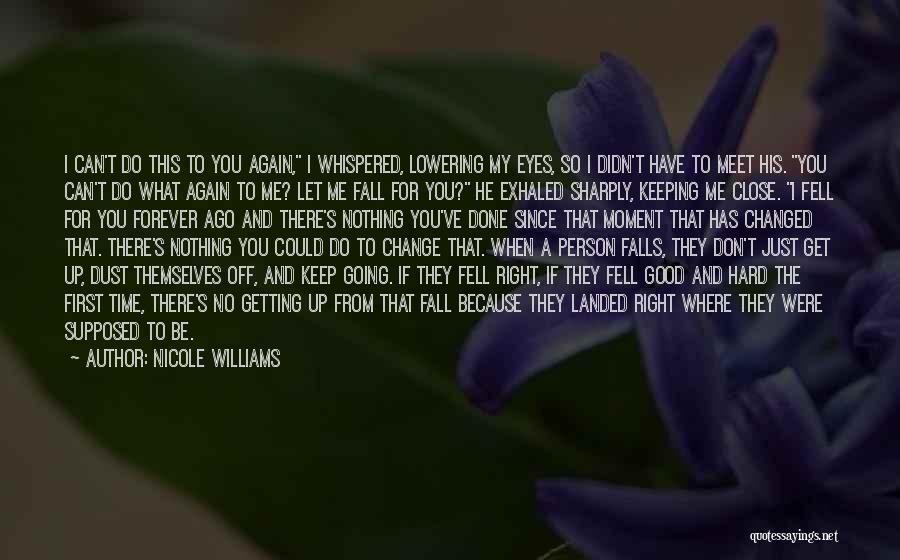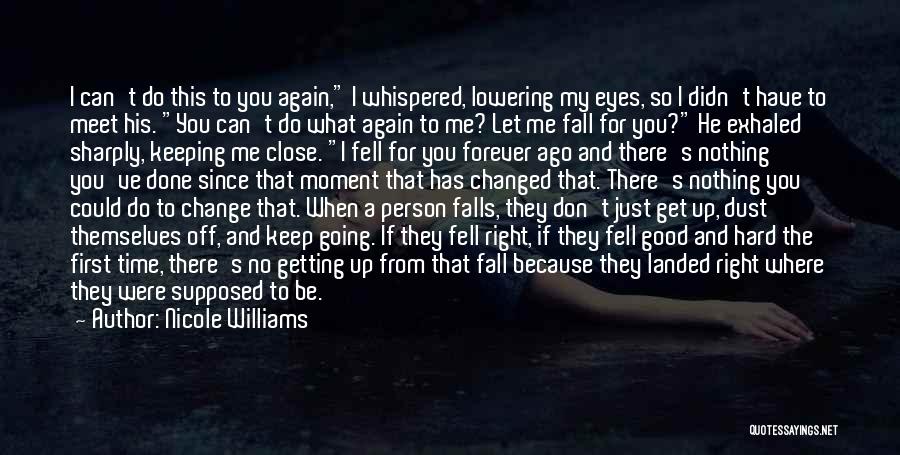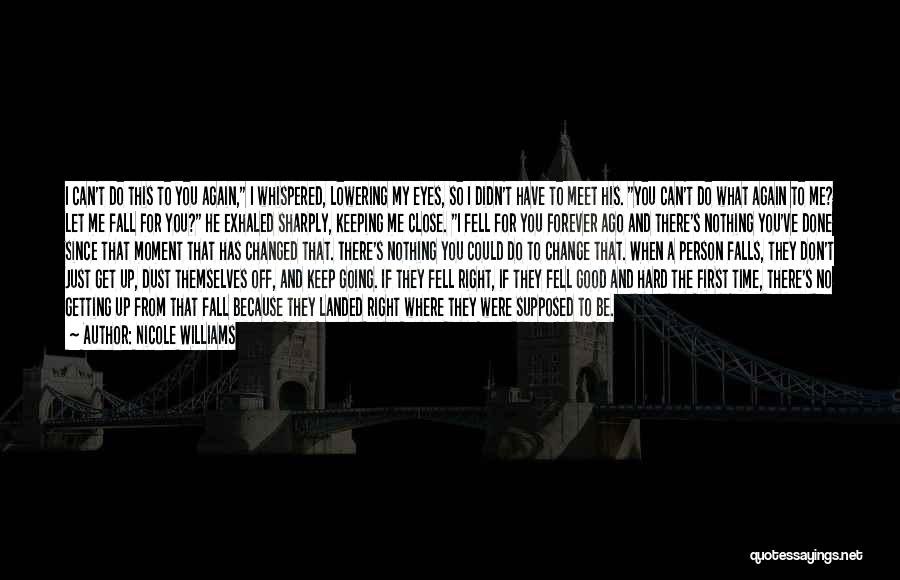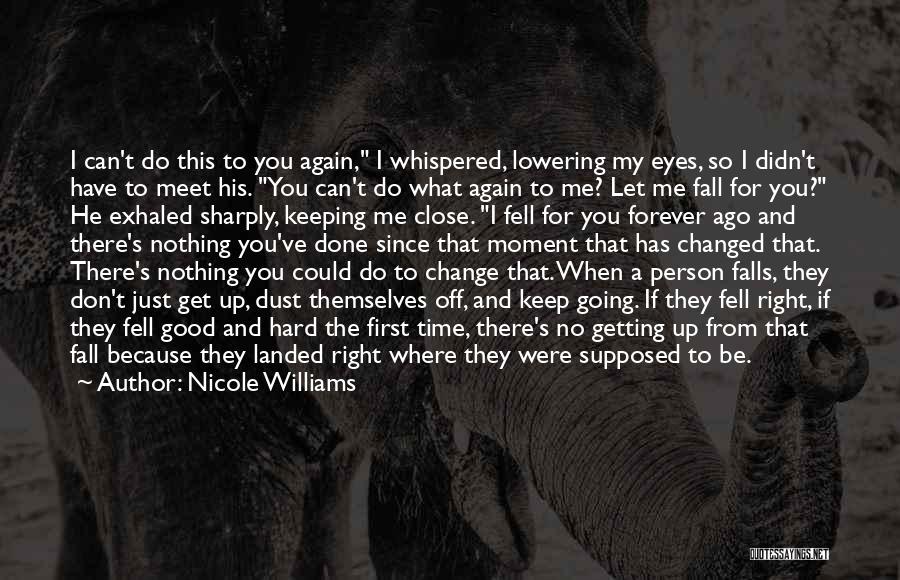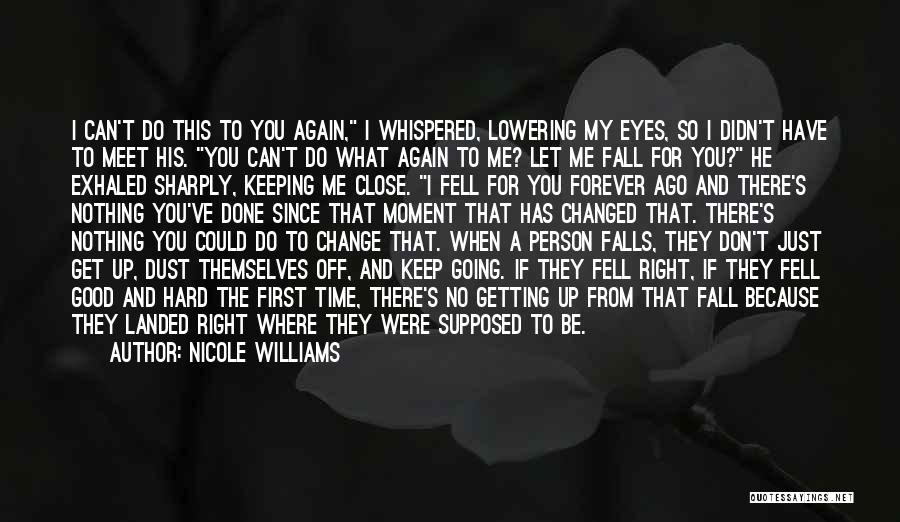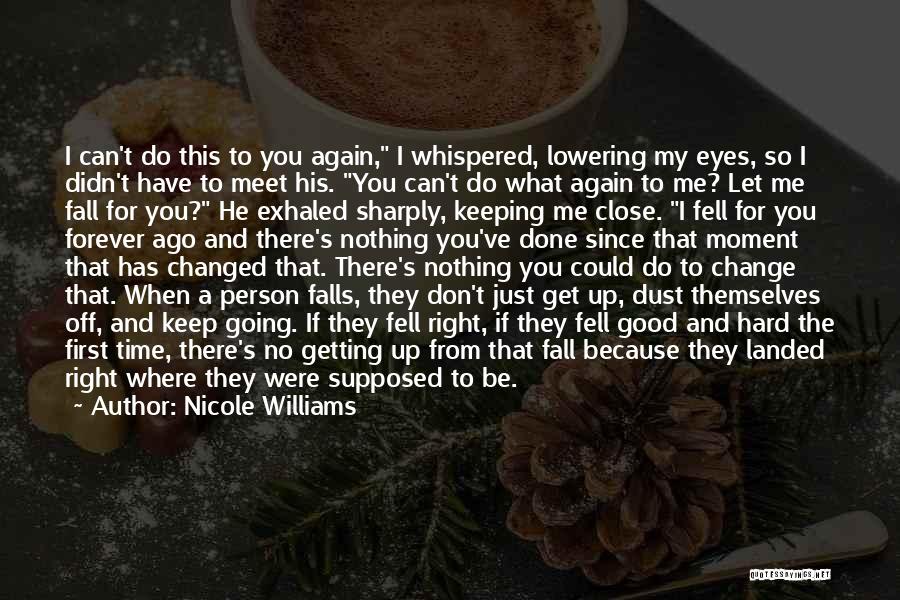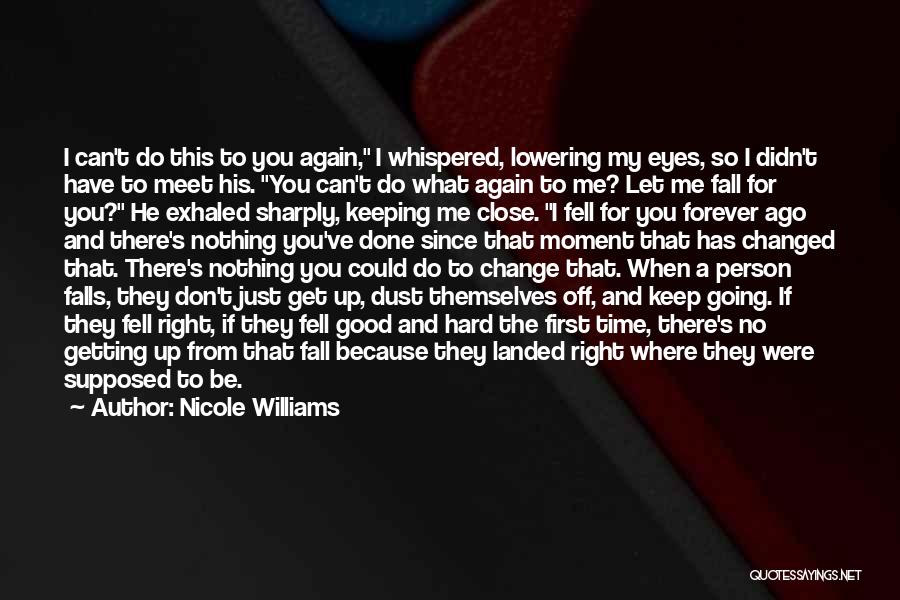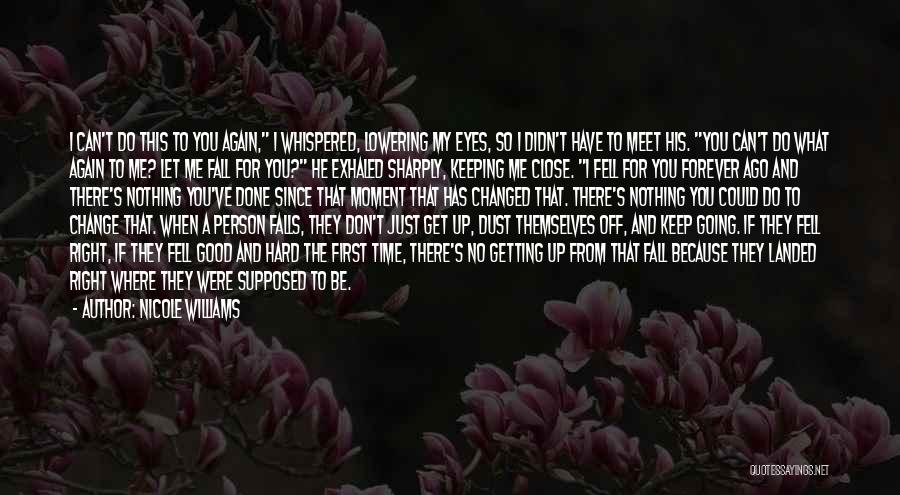 Related Authors
Related Topics