Galaxy Craze Quotes
I Am Very Sorry, Sir, But I Cannot Give You The Windsor Crown," Rita Said Calmly. "I Do Not Have It, And Even If I Did, It Is Not Mine To Give Away."
"I Don't Know If You Heard Me Correctly," The Sergeant Repeated, His Words Falling Like Bricks. "I Said, Hand It Over."
Rita Smiled Serenely And Stood, Holding Her Thin Hands Clasped In Front Of Her. Nora Glanced Up At Her, A Worried Look In Her Eyes.
"Quite Possibly It Was You Who Did Not Understand My Reply. I Said, I Am Very Sorry, But I Am Afraid I Cannot Give You The Crown. But I Can Offer You A Nice Cup Of Tea, And I Just Baked A Batch Of Cheddar Scones."
A Muffled Snicker Went Through The Room. I Could Even See Wesley, Who Stood By The Door, Trying Not To Smile.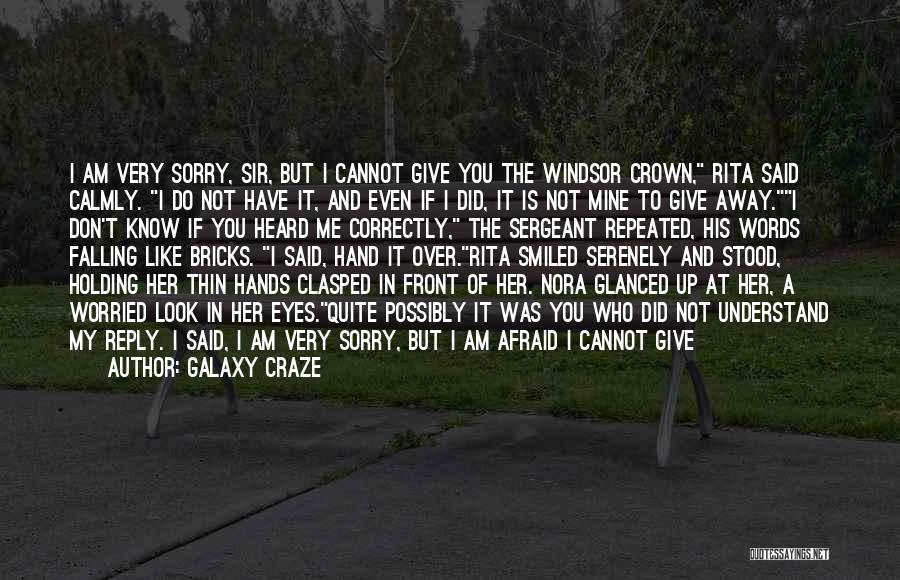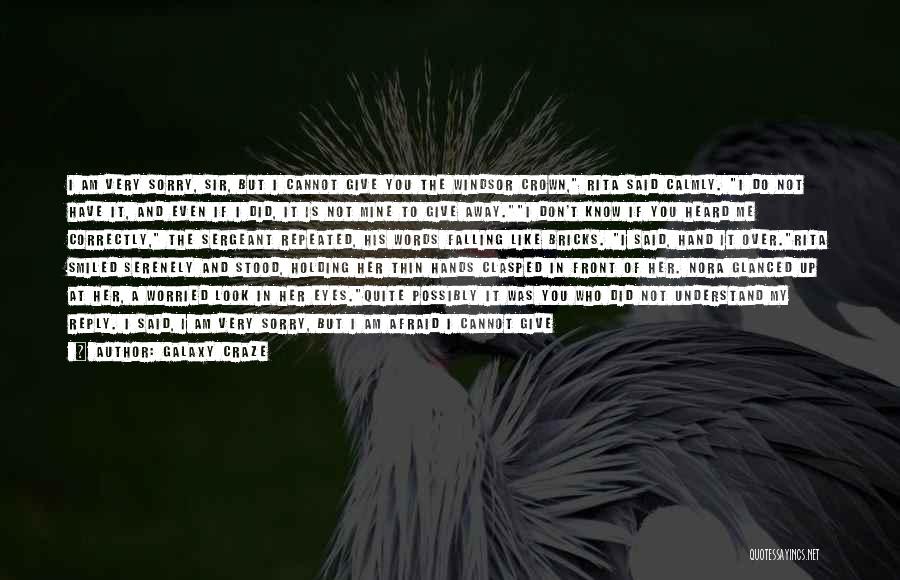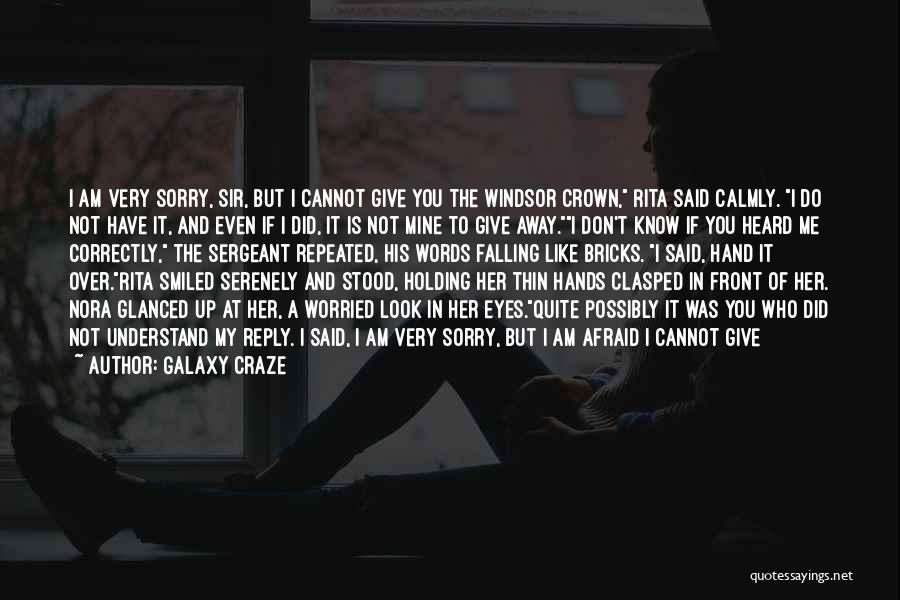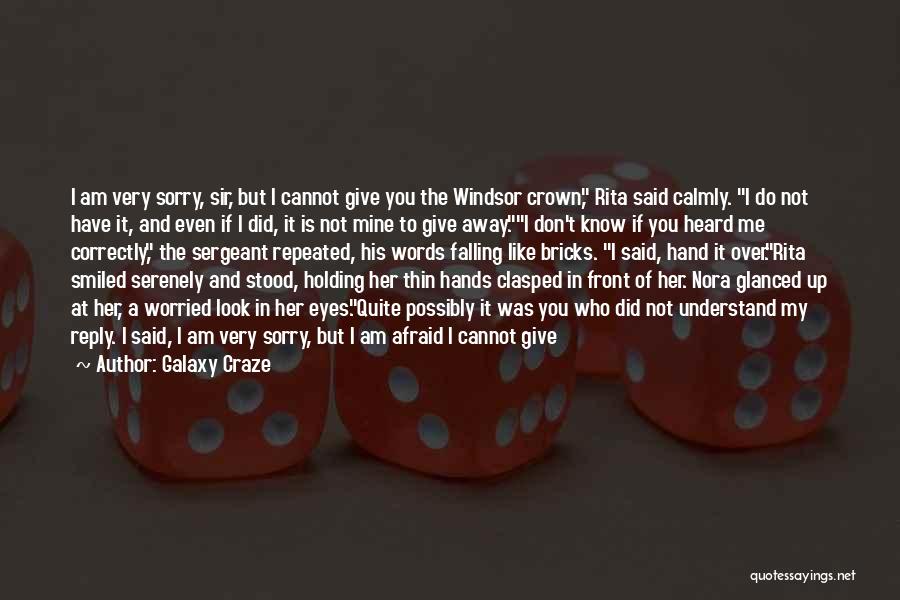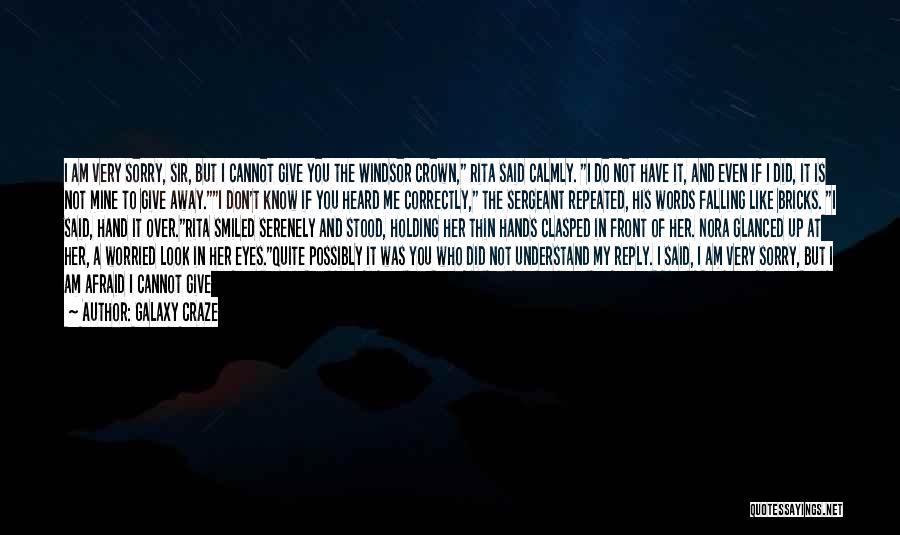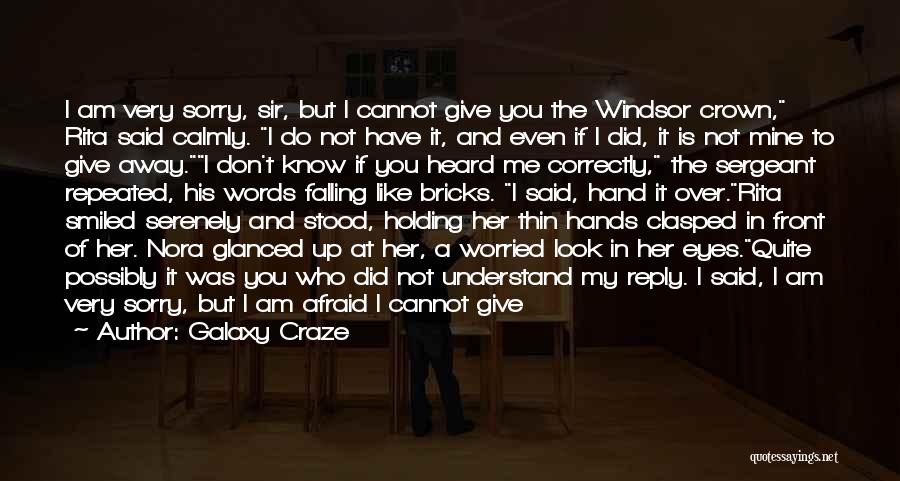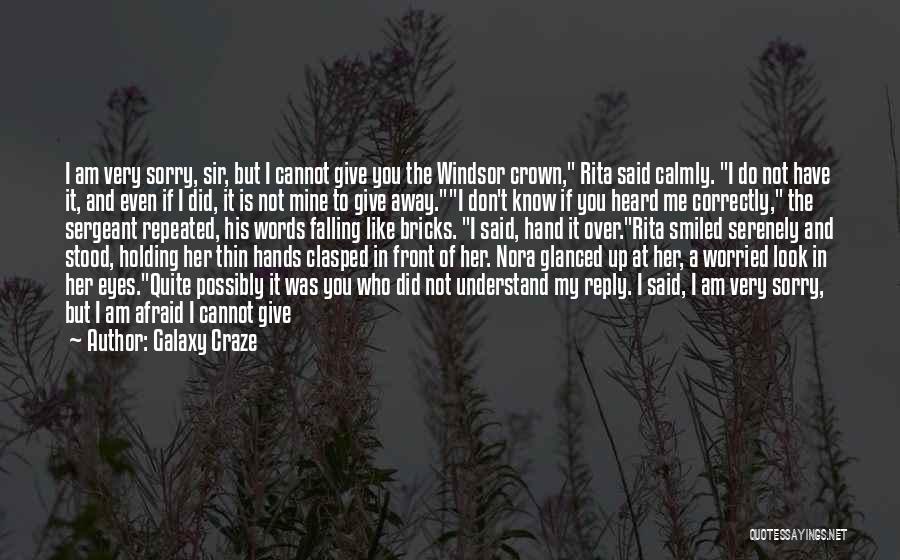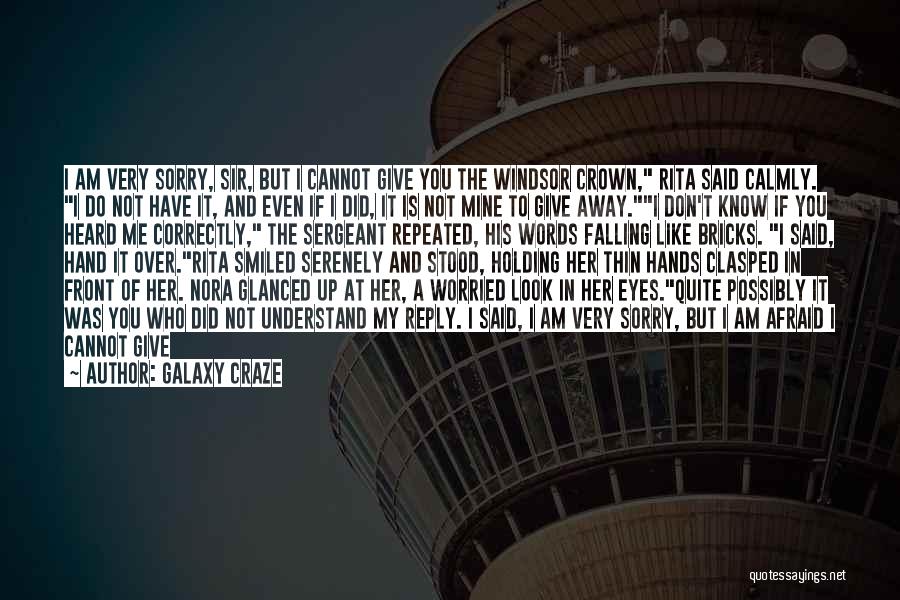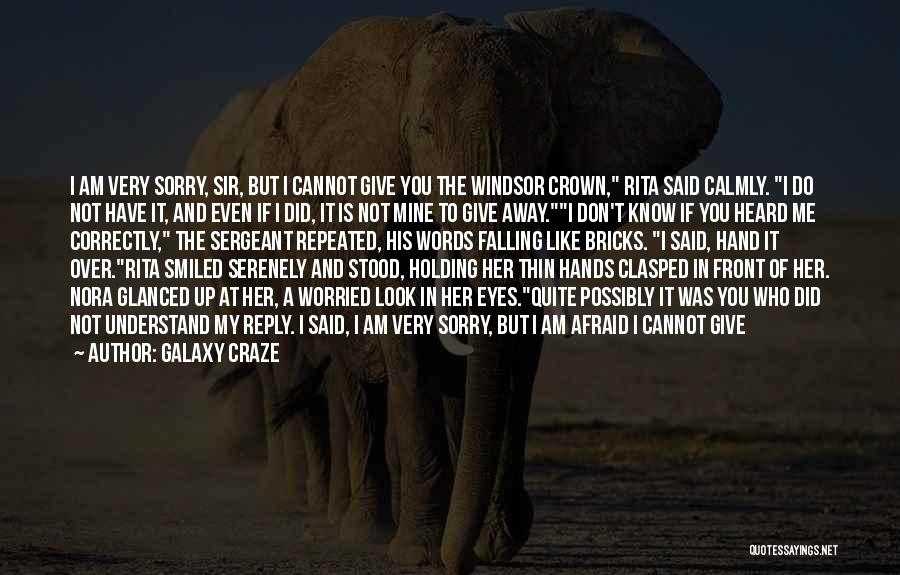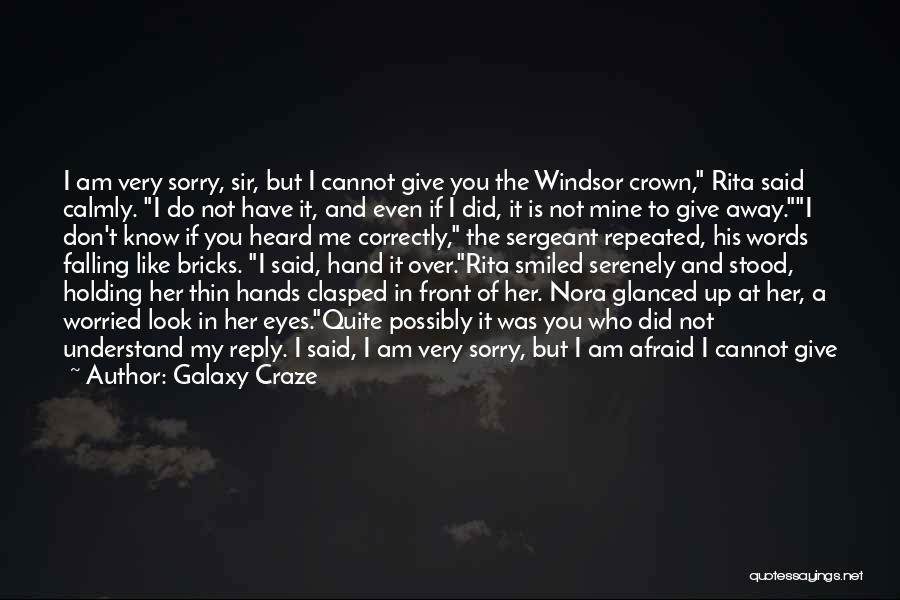 Related Authors
Related Topics