Alberto Caeiro Quotes
I Am A Keeper Of Flocks.
The Flocks Are My Thoughts
and All My Thoughts Are Sensations.
I Think With My Eyes And My Ears,
with My Hands And With My Feet
and With My Nose And My Mouth.
For To Consider A Flower Is To Both See It And Smell It
and To Eat Of Fruit Is To Understand Its Meaning.

So When The Sun Is At Its Brightest
and I Feel Guilty For Embracing It,
I Stretch Out, Supine, On The Grassy Earth,
and Close My Sun Drenched Eyes.
I View My Entire Body Lying Firmly On Reality,
I Know The Truth, And Am Content.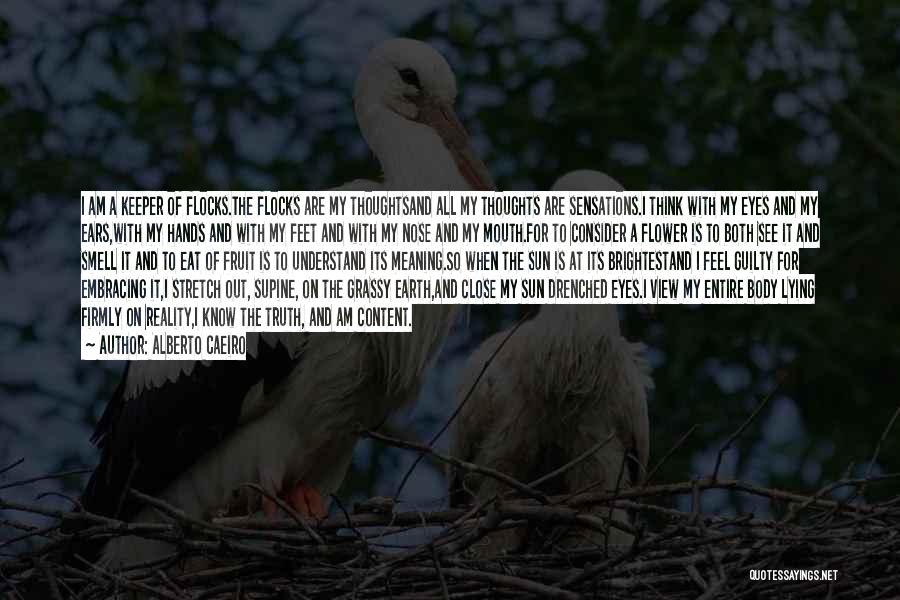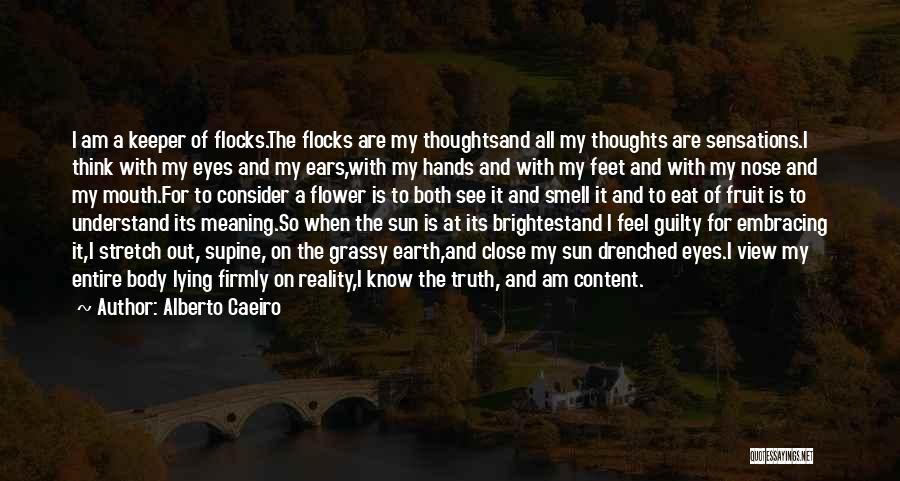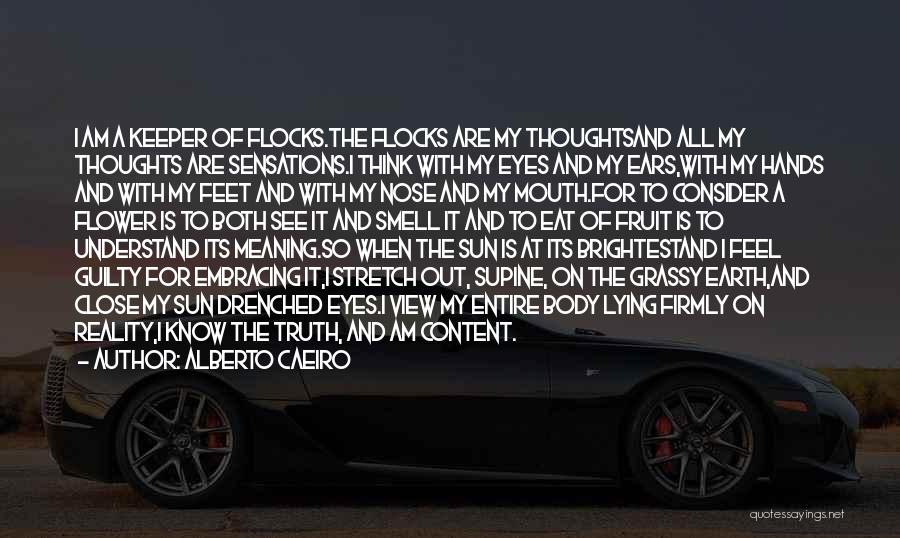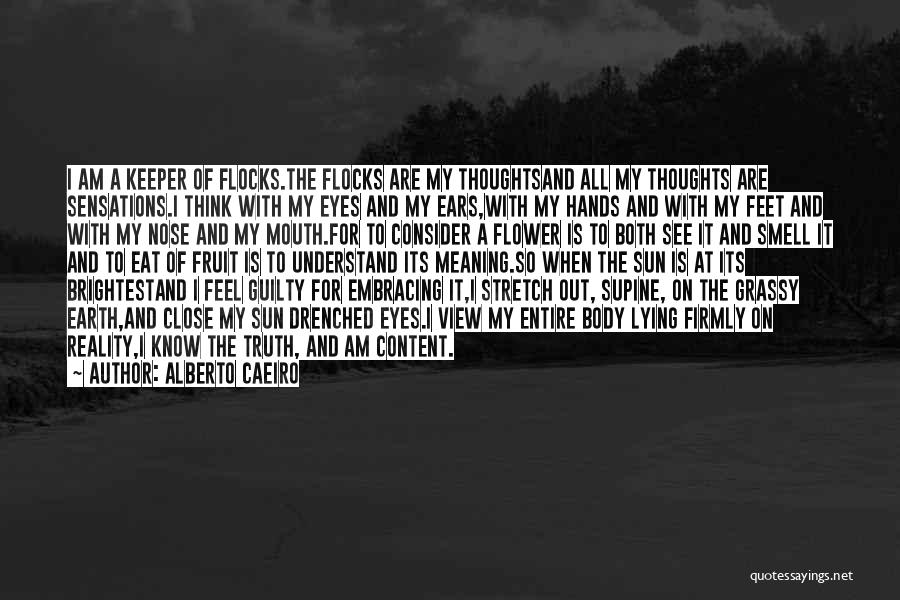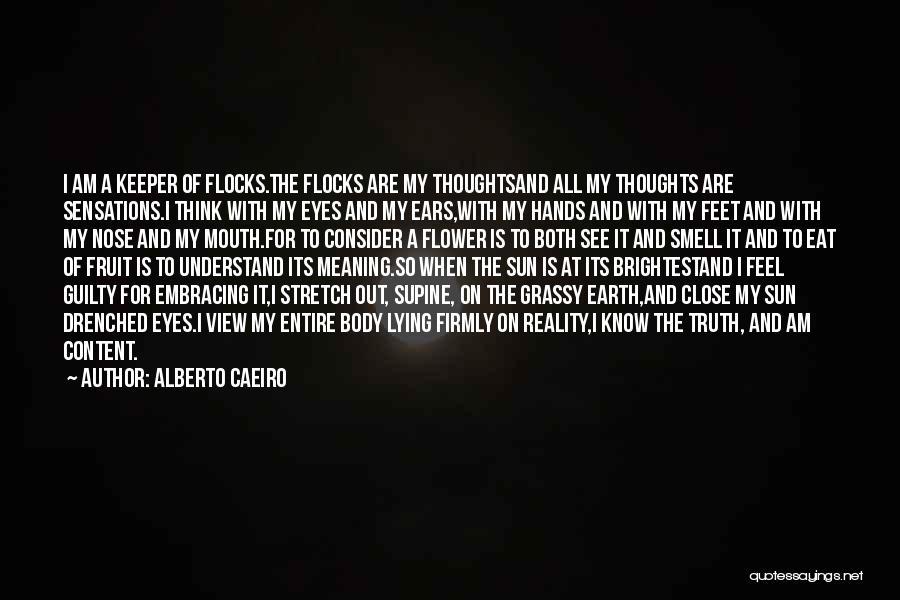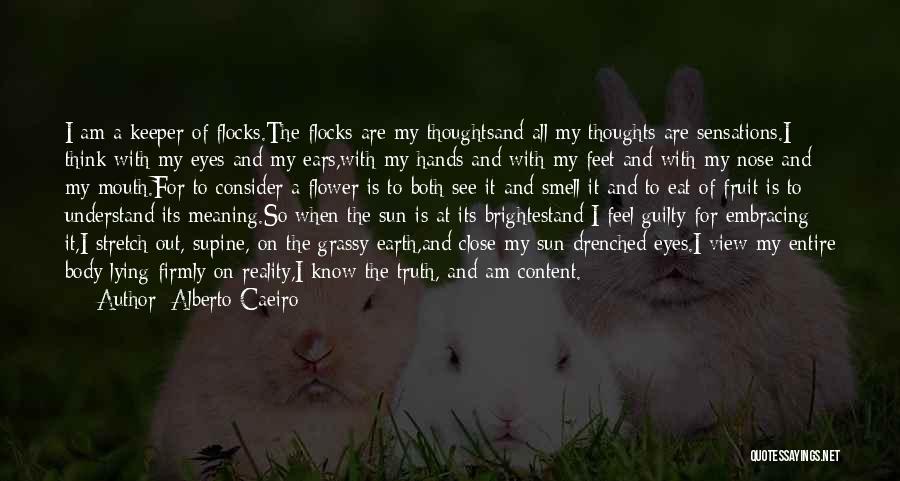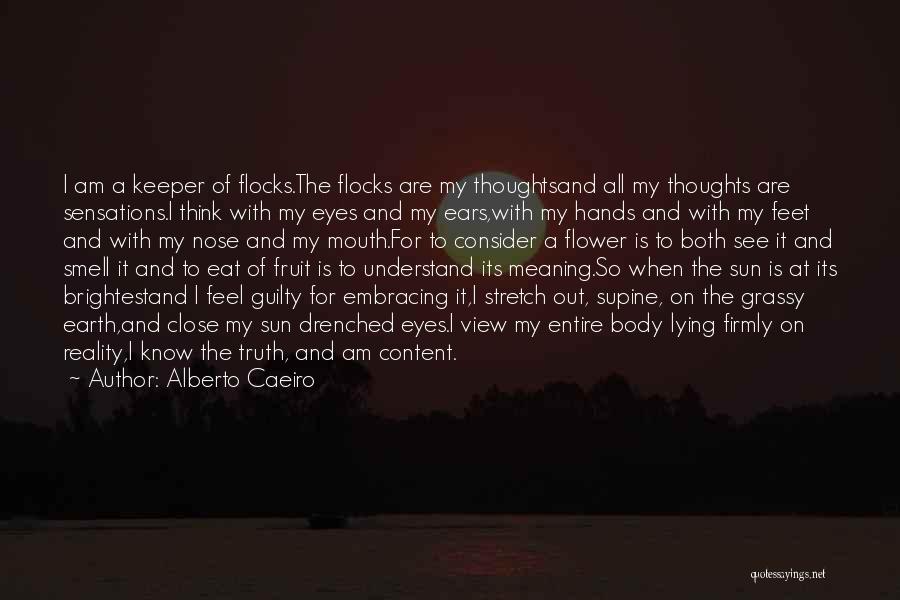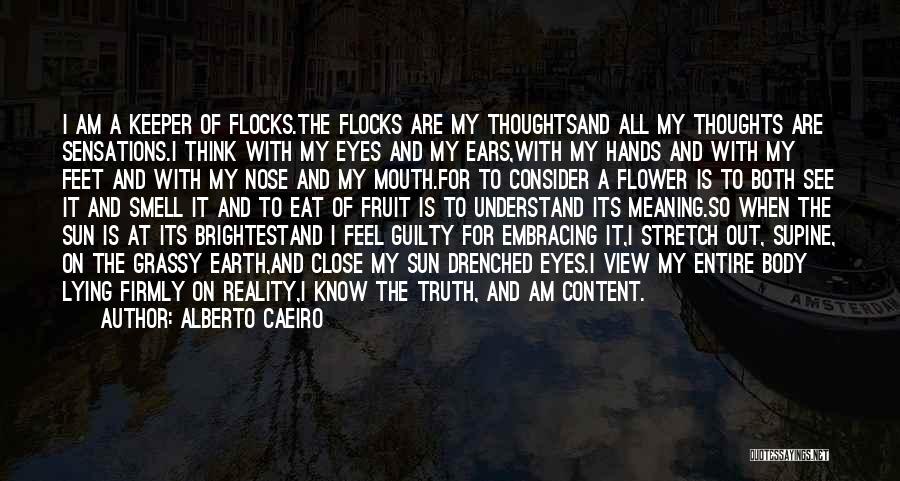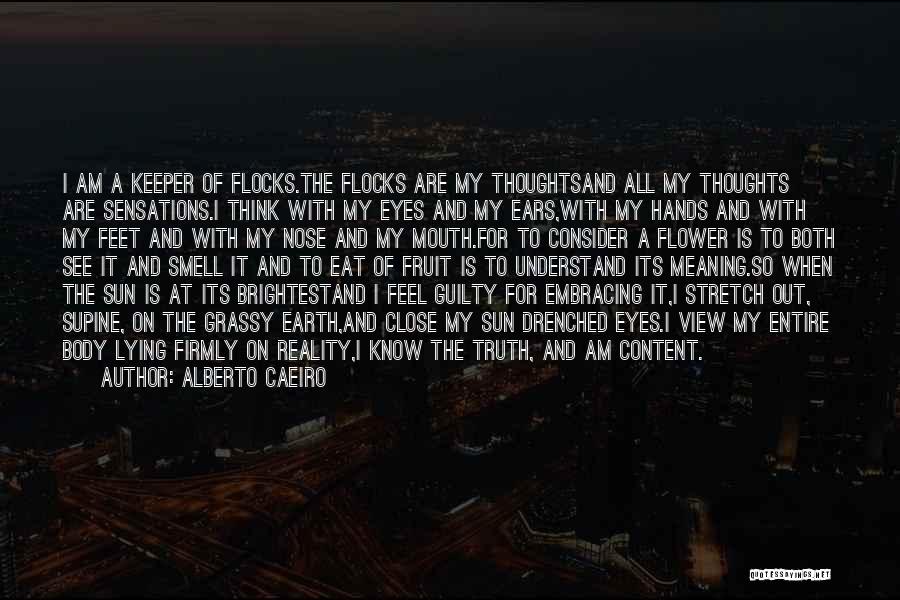 Related Authors
Related Topics