Lisa Henry Quotes
How Do You Know You Love Someone?" He'd Asked His Dad When He Was Kid.
"Huh. That's A Tricky One. I Suppose You Know You Love Someone When You Want To Make Them Happy."
It Was As Good An Answer As Any, Cole Thought. The Word Didn't Have To Come Laden With Expectations. It Didn't Have To Be Difficult. It Didn't Mean Forever, Or A Commitment. Love Could Be As Ephemeral As A Single Breath. That Didn't Make It A Lie.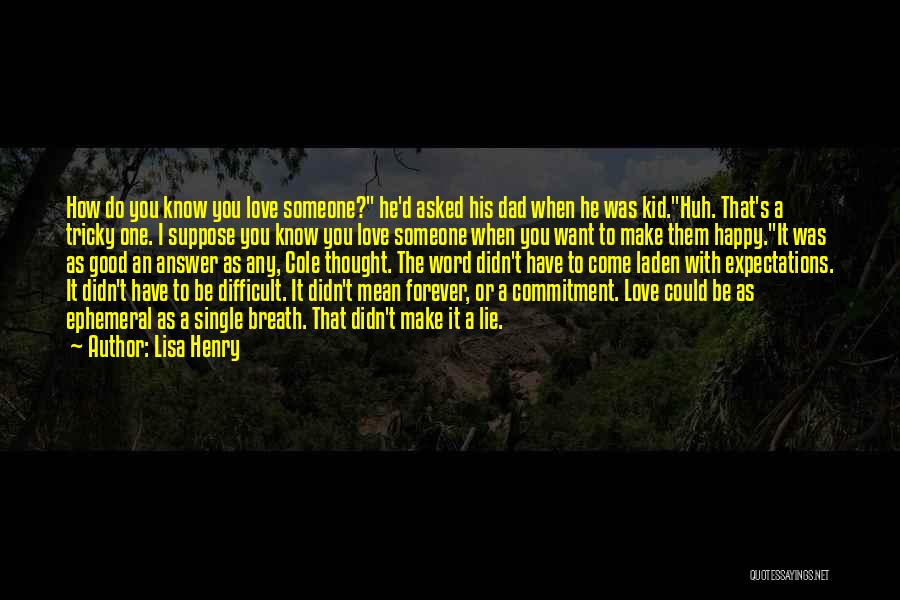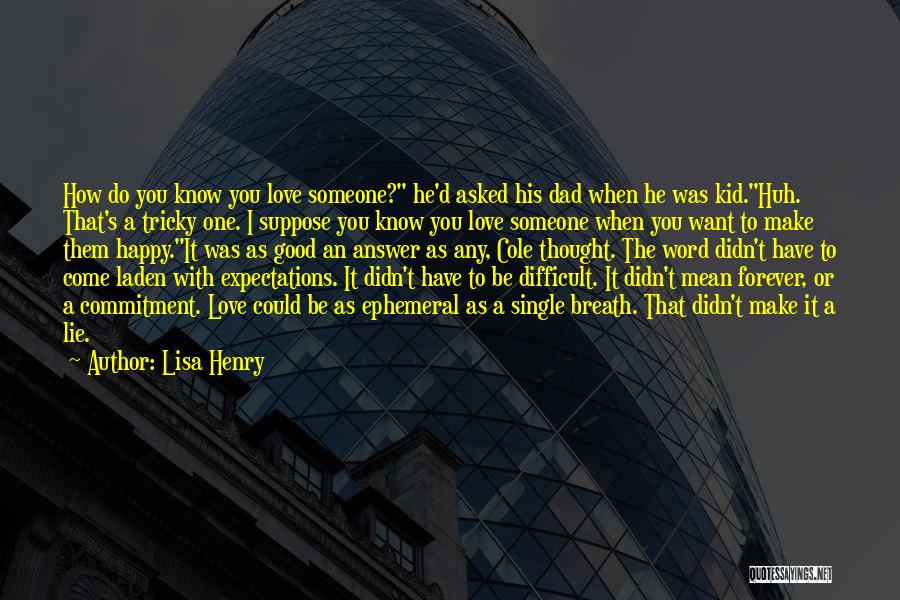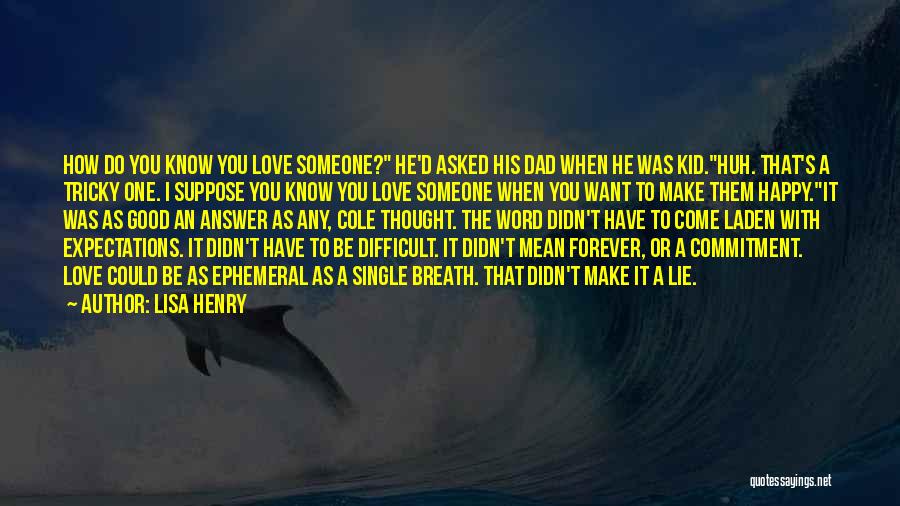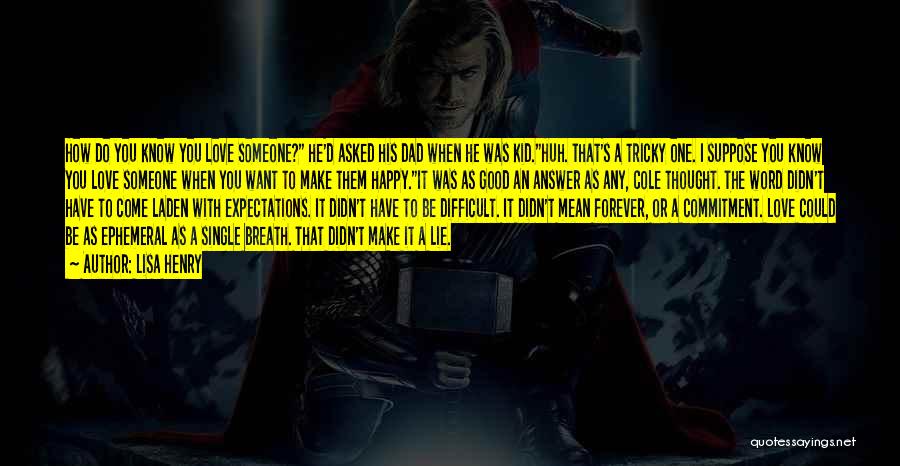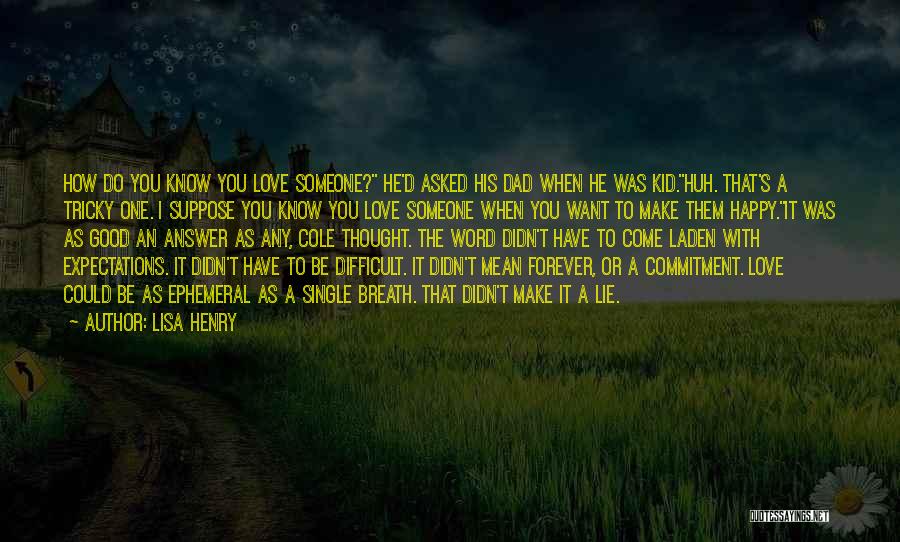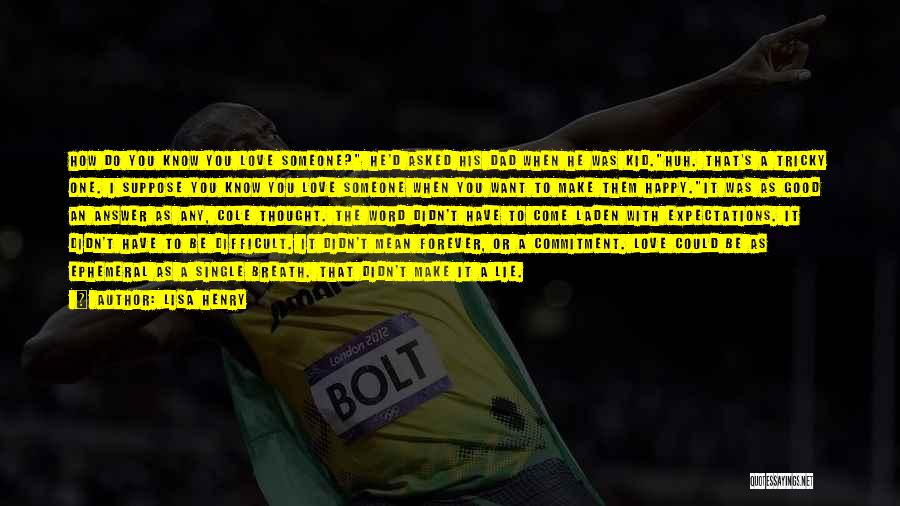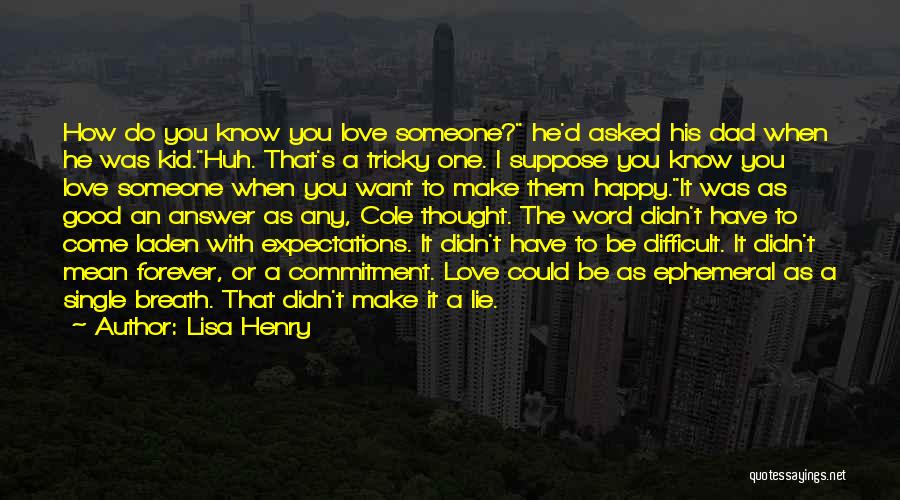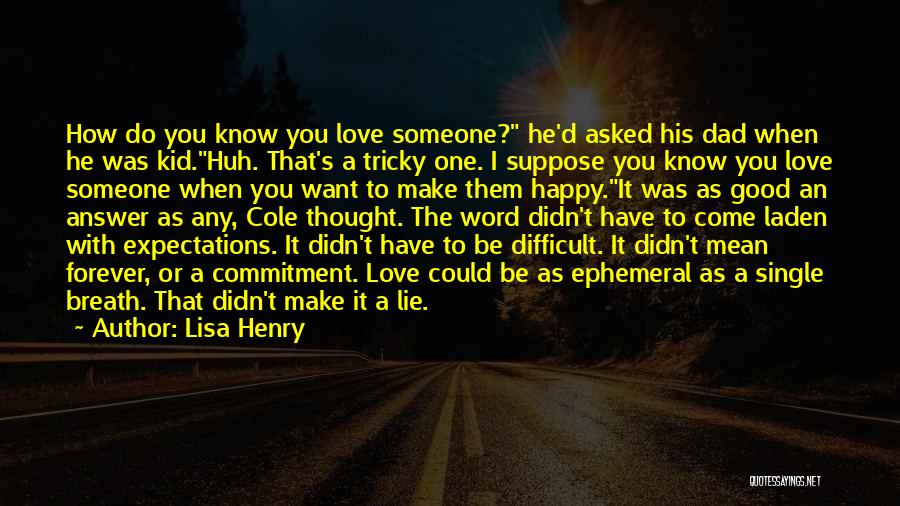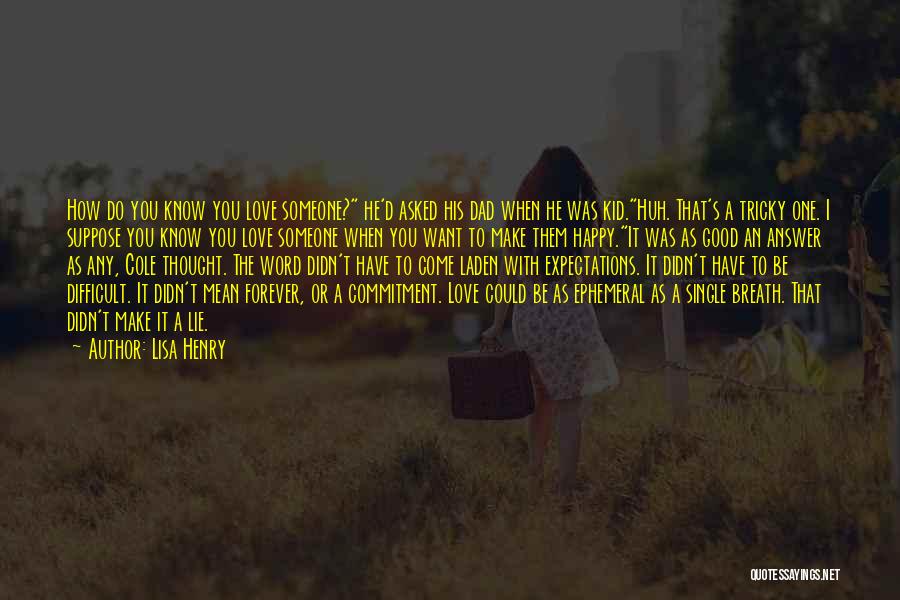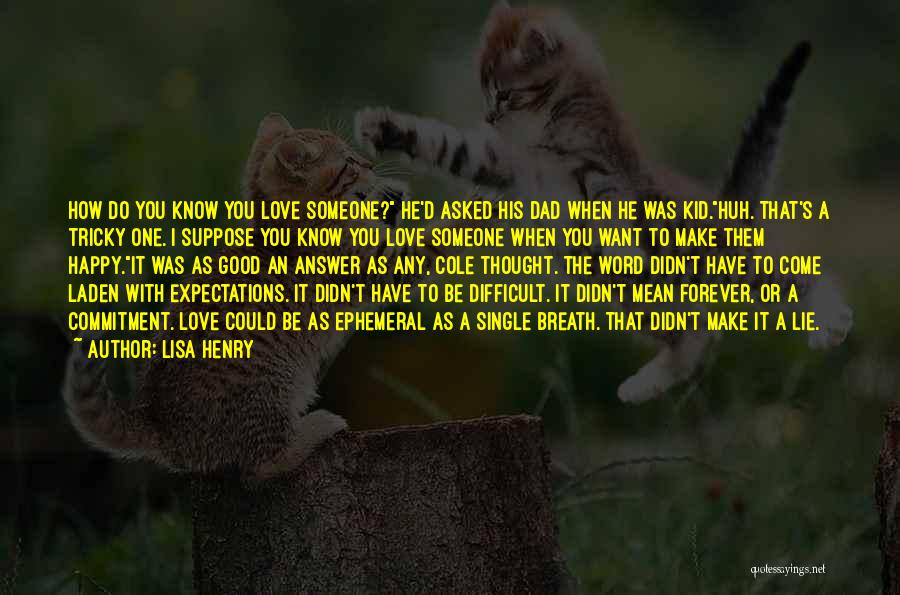 Related Authors
Related Topics