Linda Lael Miller Quotes
How Can Dreams Be Secondhand?" Lissie Asked, Sounding Both Skeptical And Intrigued.
Addie Flipped On The Headlights, Watched The Snowflakes Dancing In The Beams. "Sometimes People Give Up On Them, Because They Don't Fit Anymore. Or They Just Leave Them Behind, For One Reason Or Another. Then Someone Else Comes Along, Finds Them, And Believes They Might Be Worth Something After All.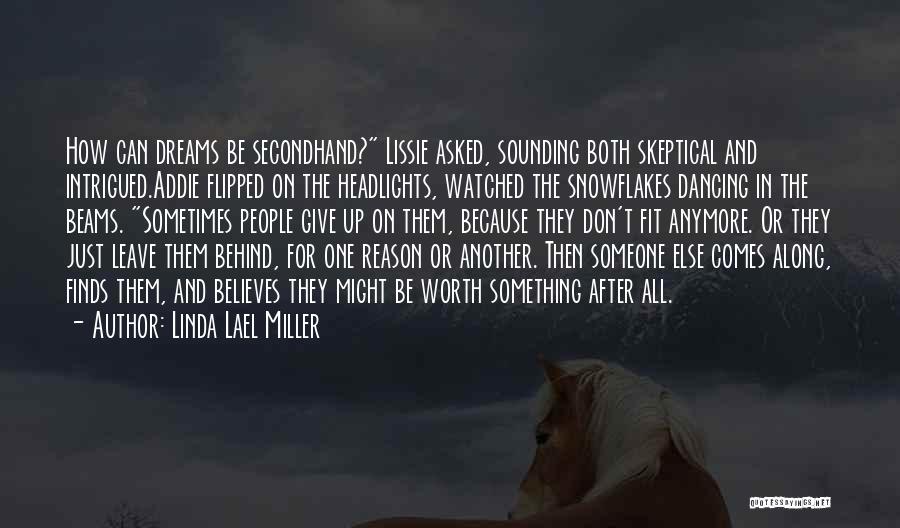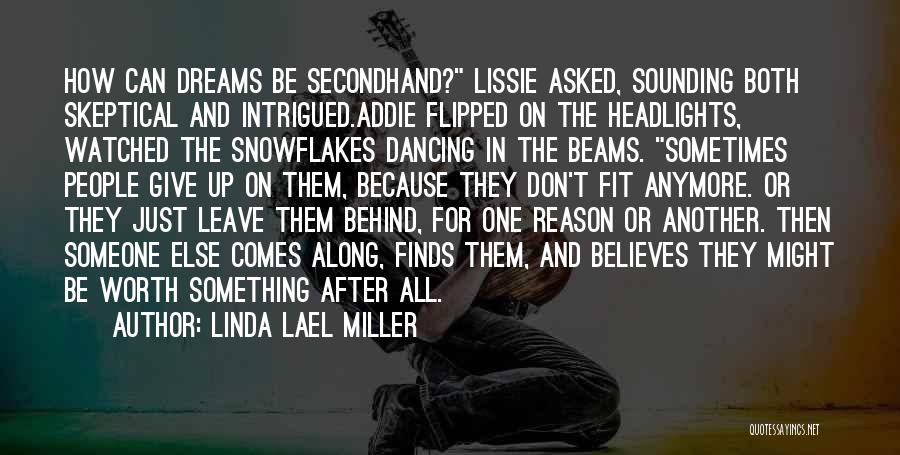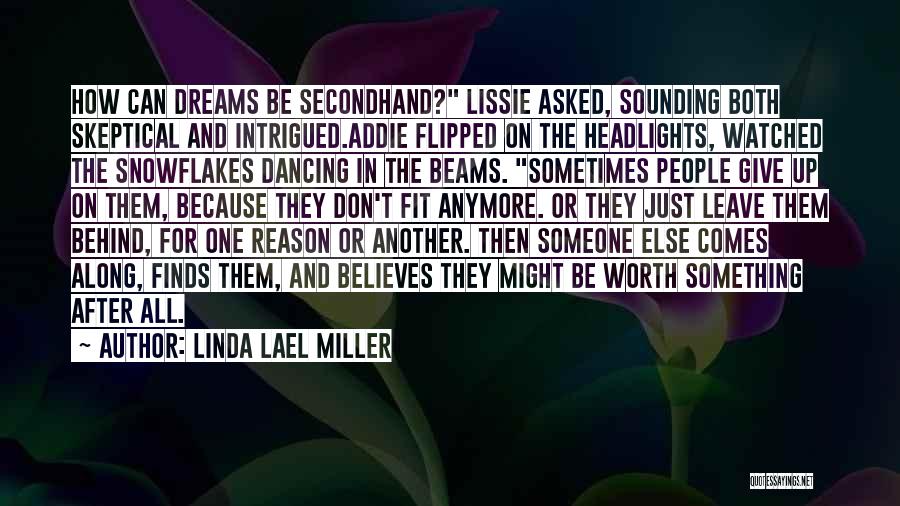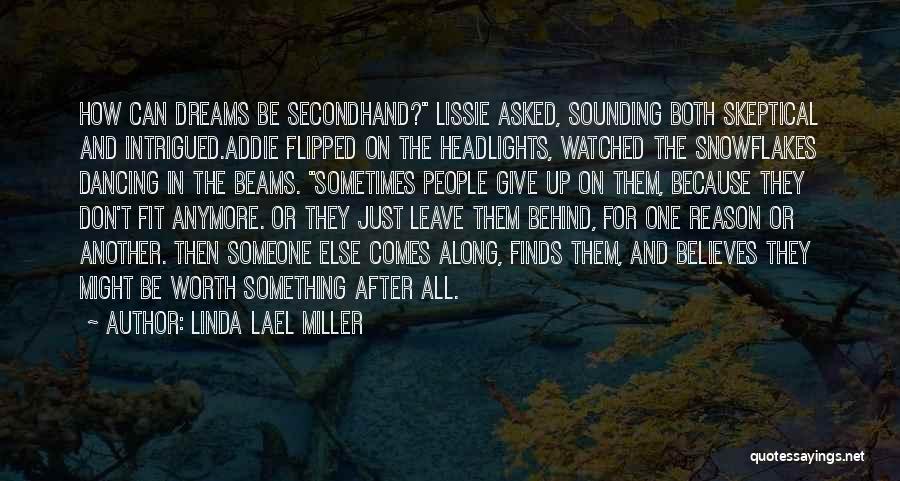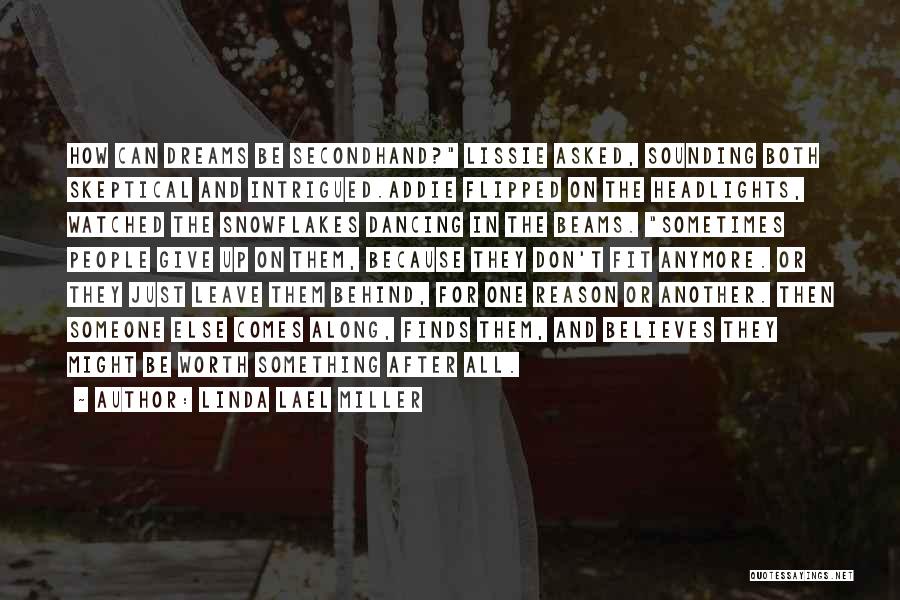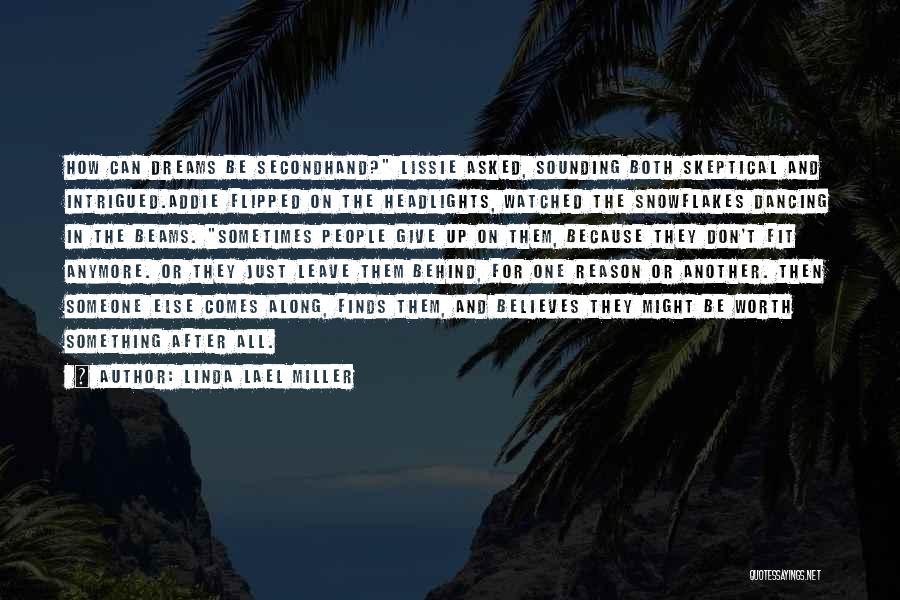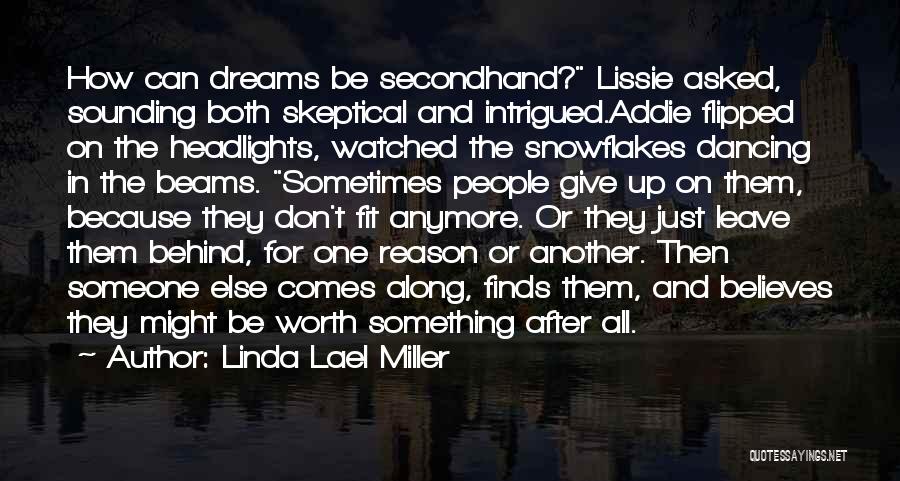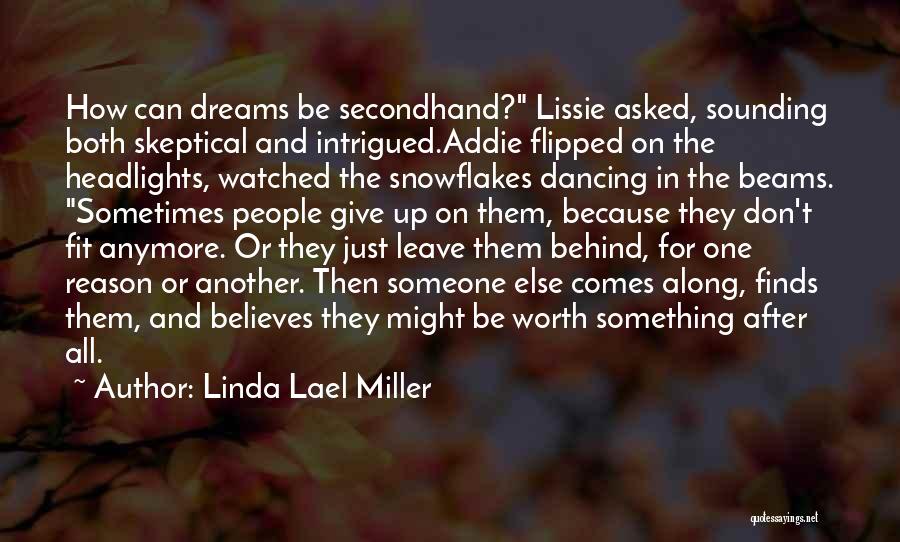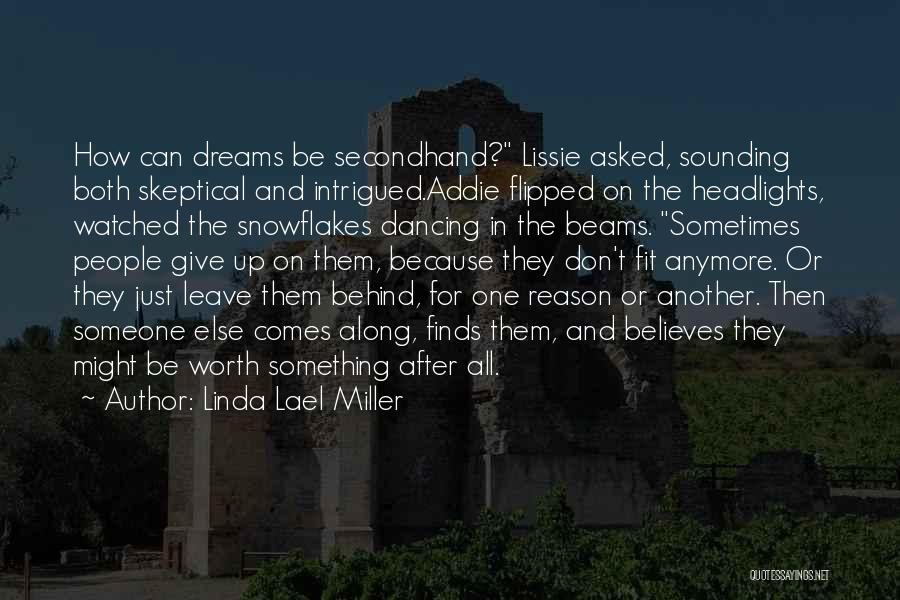 Related Authors
Related Topics