Akilnathan Logeswaran Quotes
Honestly, I Never Really Understood The Glorification Of Fridays & Weekends.

I Don't Want To Build A Life And Career, Where I Spent Five Days A Week Waiting For The Weekend. No!

I Want To Enjoy My Life, And Don't Wish Any Weekday Away. I Want Each Day To Matter To Me, In Some Way, Even If It's A Small Tiny Way.

I Love My Life. Everyday. That's The Spirit We Should Convey All Around Us.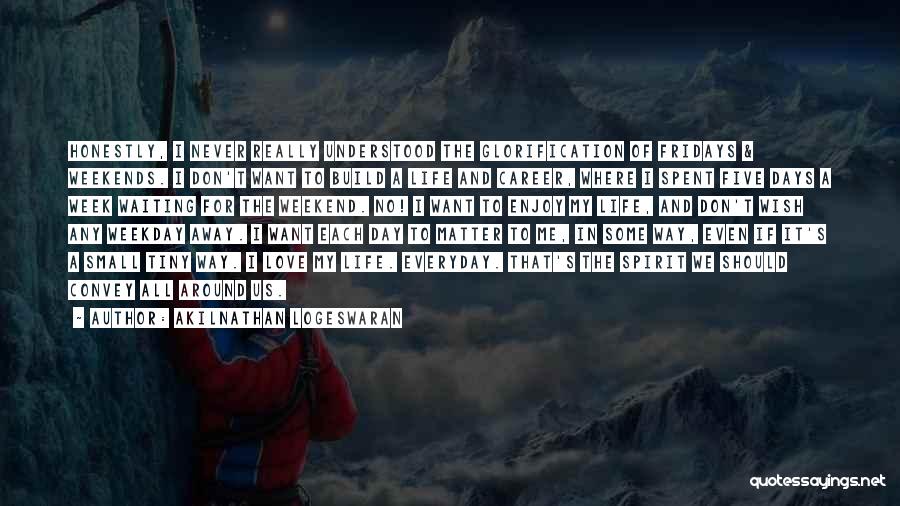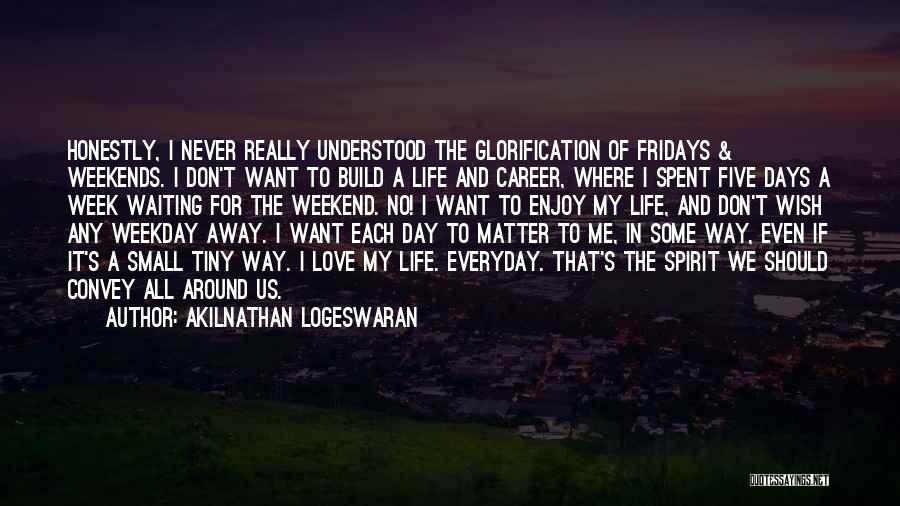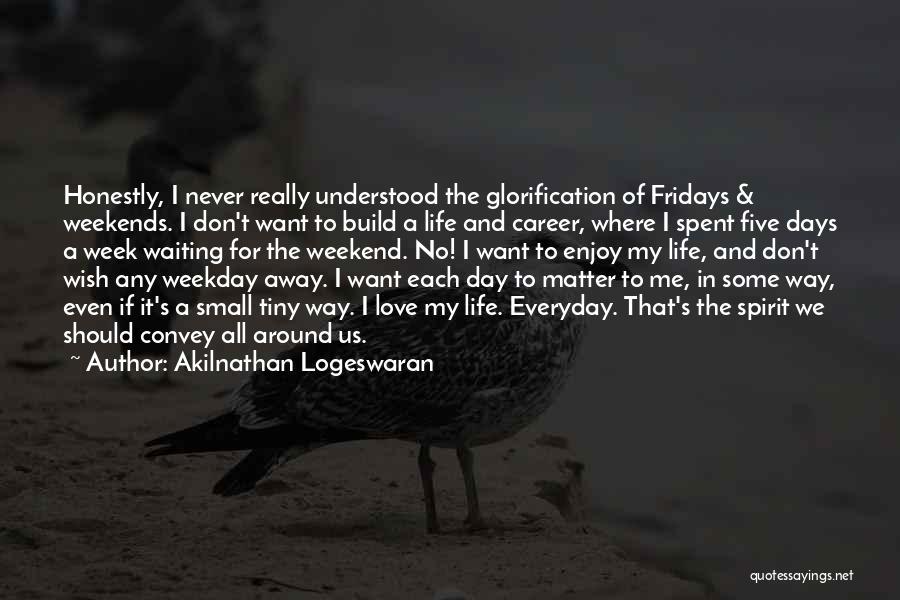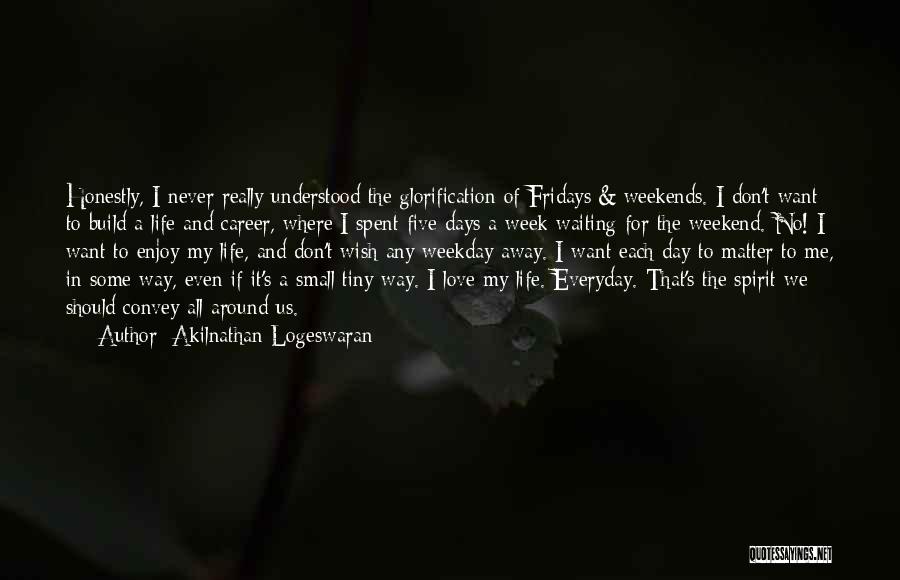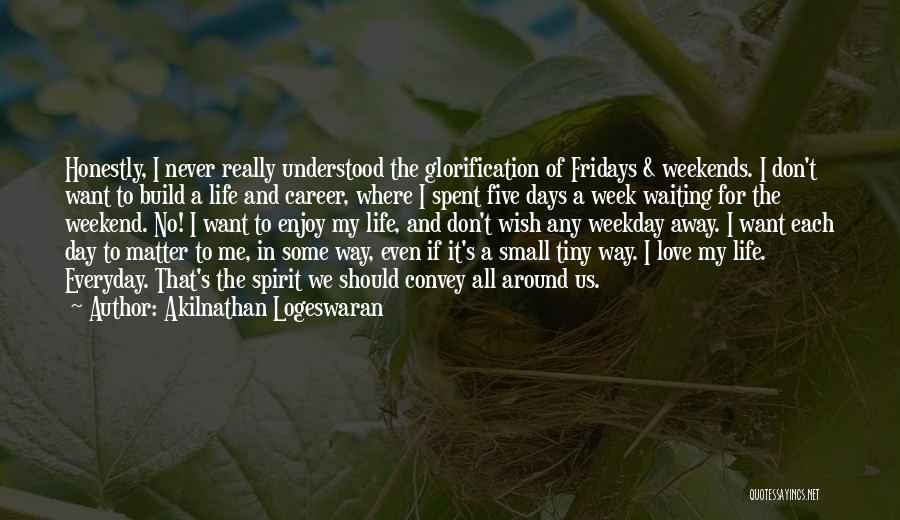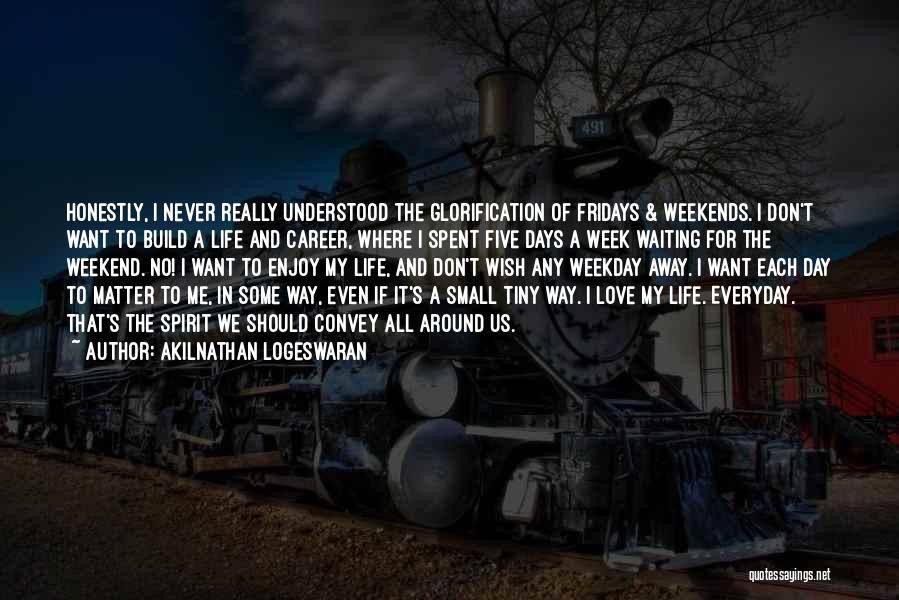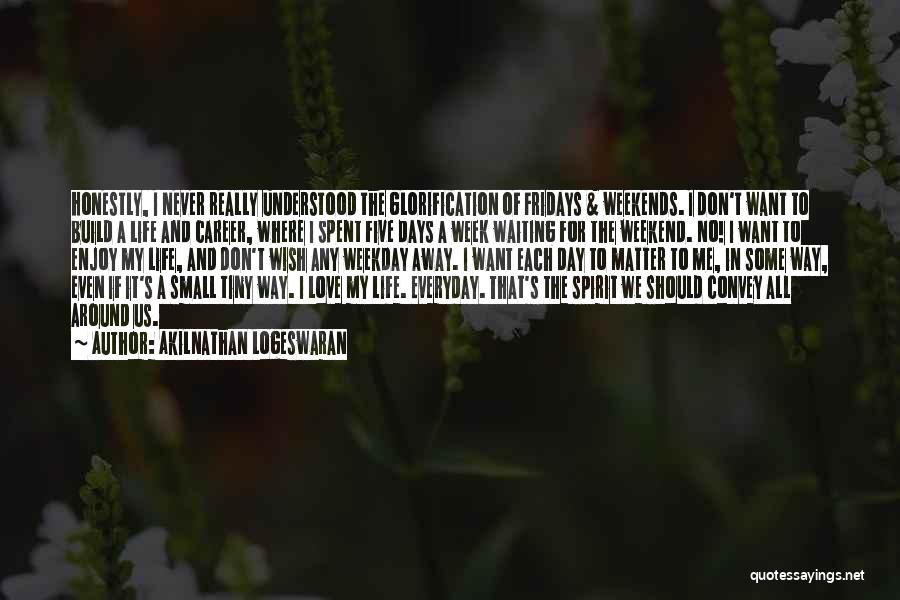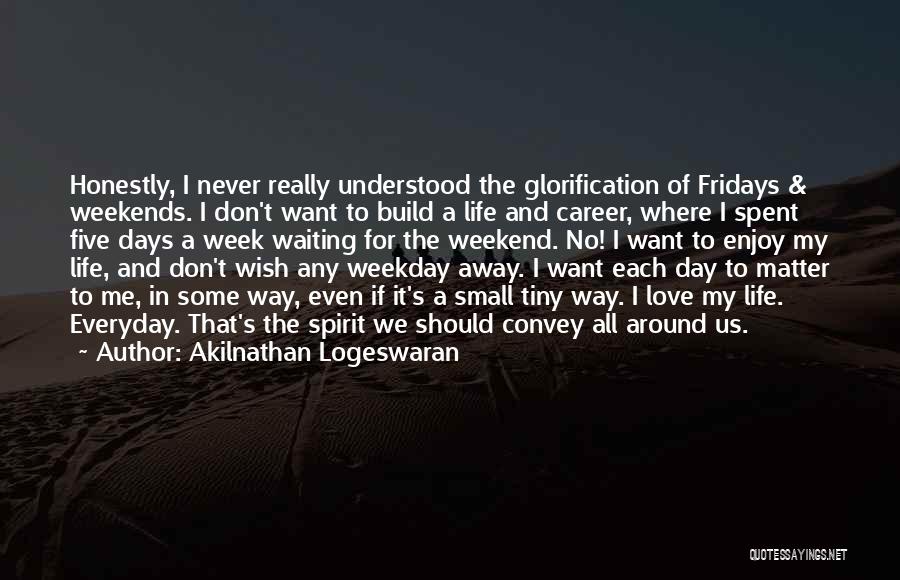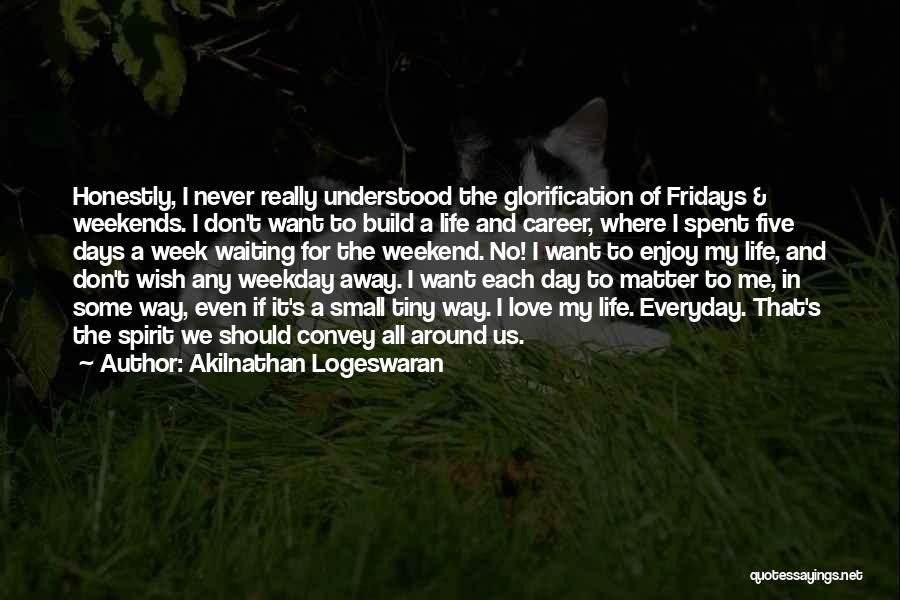 Related Authors
Related Topics