Jennifer L. Armentrout Quotes
His Lips Parted. "Couldn't Fool You For That Long, I Guess."
I Squeezed My Eyes Shut, But A Tear Wiggled Its Way Free, Gliding Down My Cheek.
"Don't Cry." He Caught The Tear With His Finger As He Pressed His Forehead Against Mine. "Please. I Hate When You Cry Because Of Me."
"I'm Sorry. I Don't Want To Be All Weepy." I Wiped At My Cheeks, Feeling Foolish. "It's Just That ... I Never Did Know."
Aiden Clasped The Sides Of My Face, Pressing A Gentle Kiss To My Forehead. "I Wanted A Piece Of You With Me Always. No Matter What."
I Shuddered. "But I Don't ... I Don't Have Anything Of You."
"Yes, You Do." Aiden Brushed His Lips Over My Damp Cheek. A Soft Smile Filled His Voice. "You'll Have A Piece Of My Heart - All Of It, Really. Forever. Even If Your Heart Belongs To Someone Else.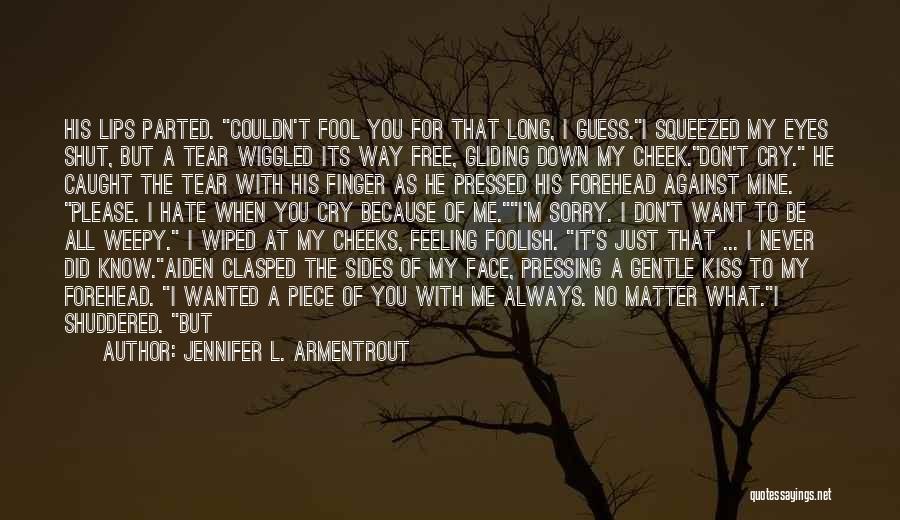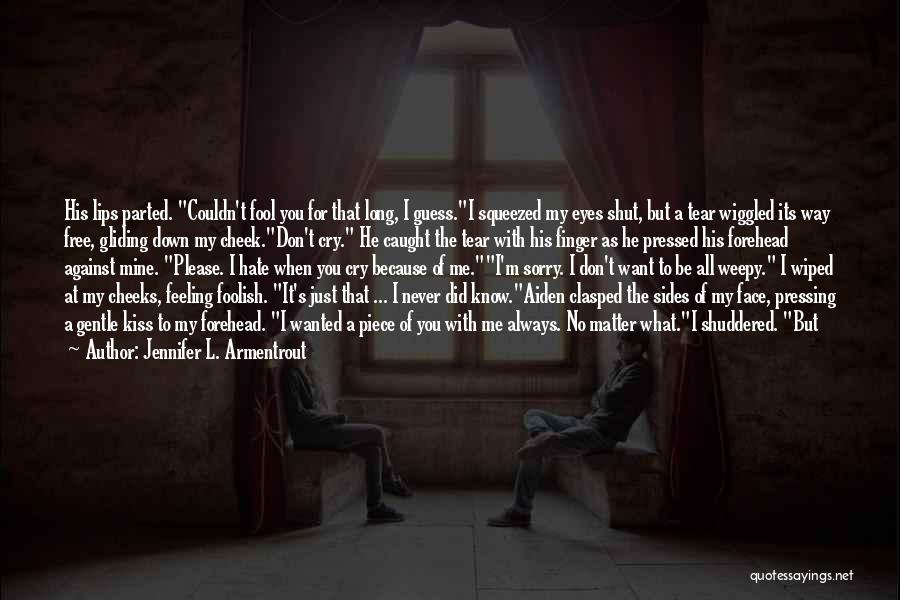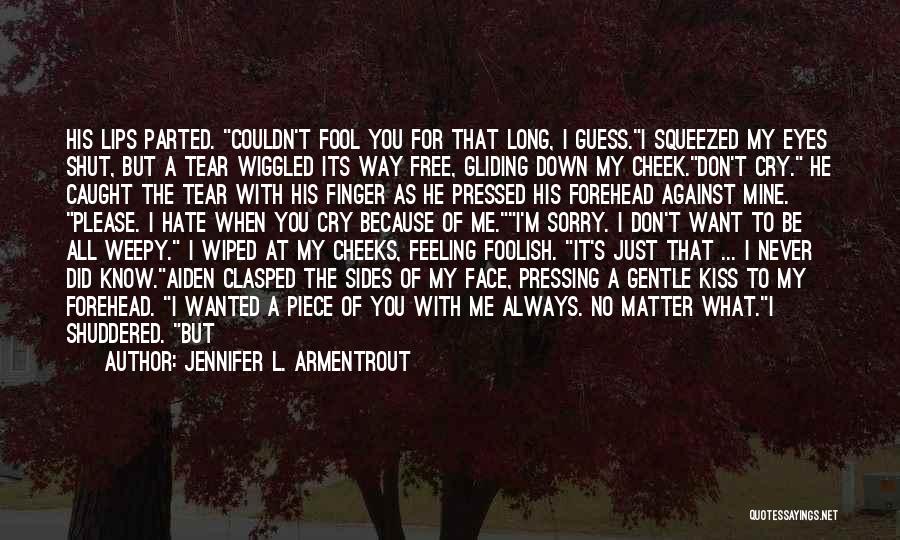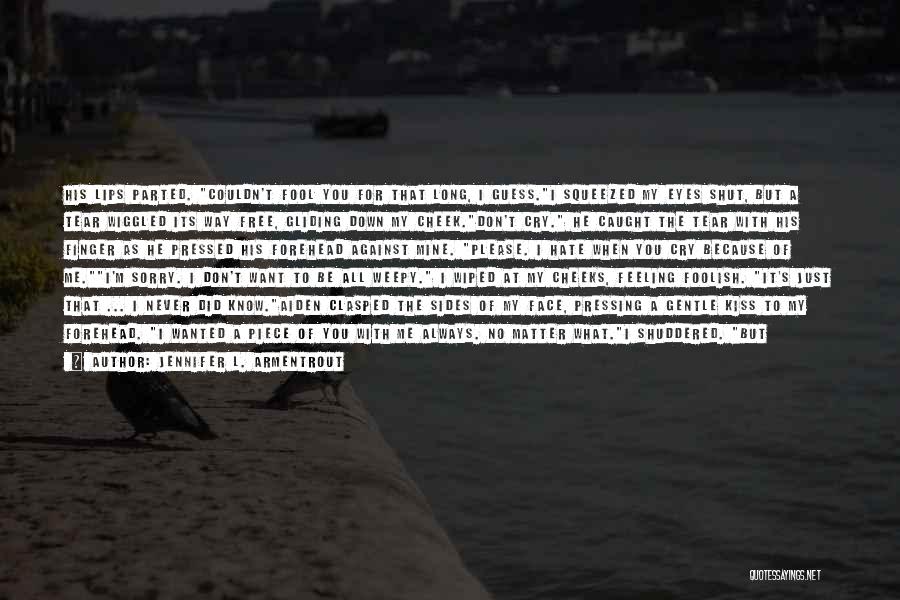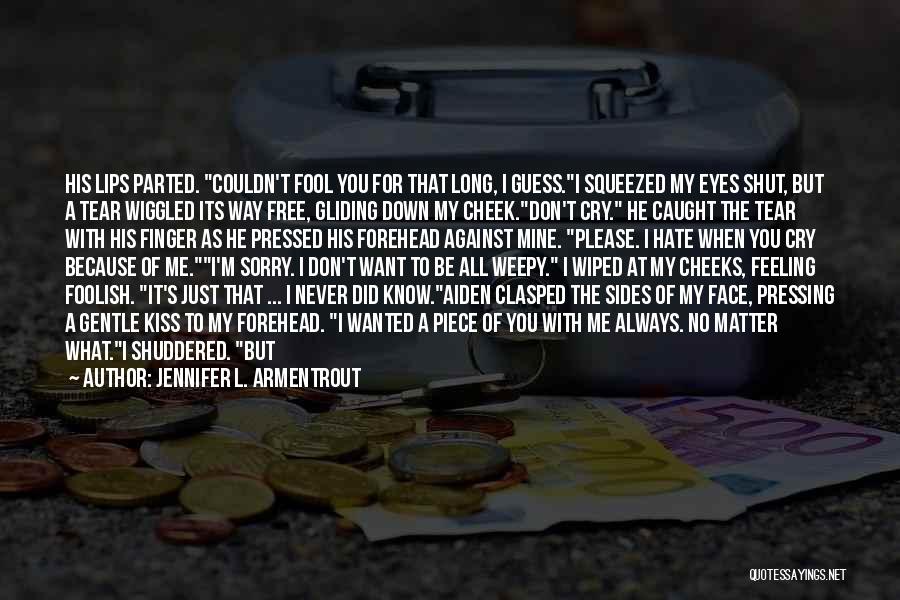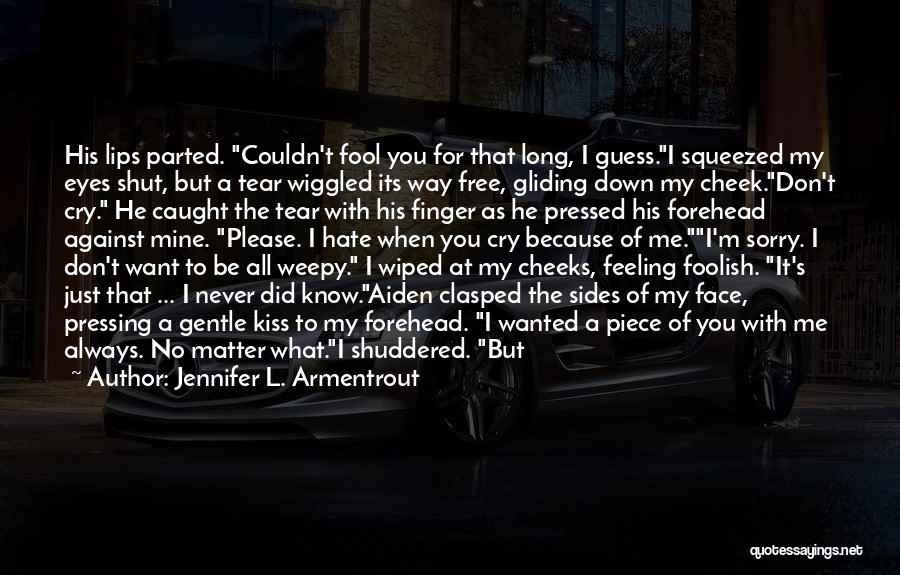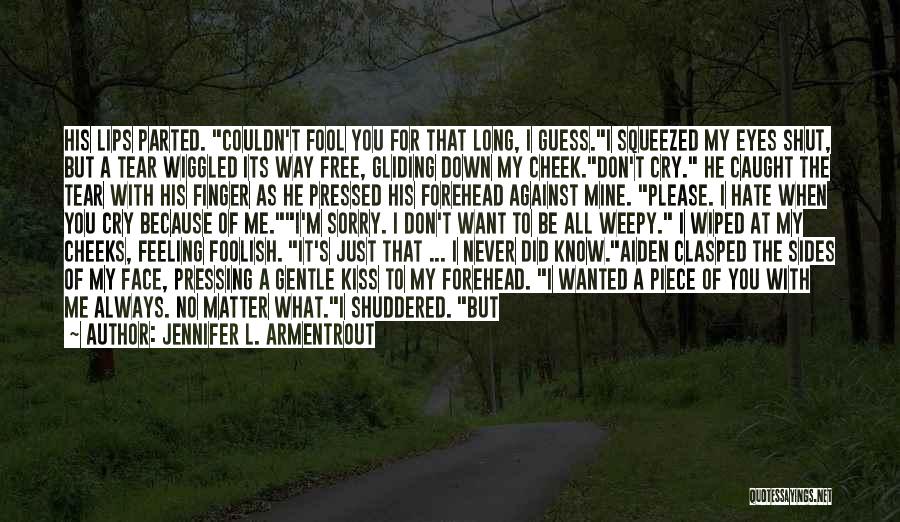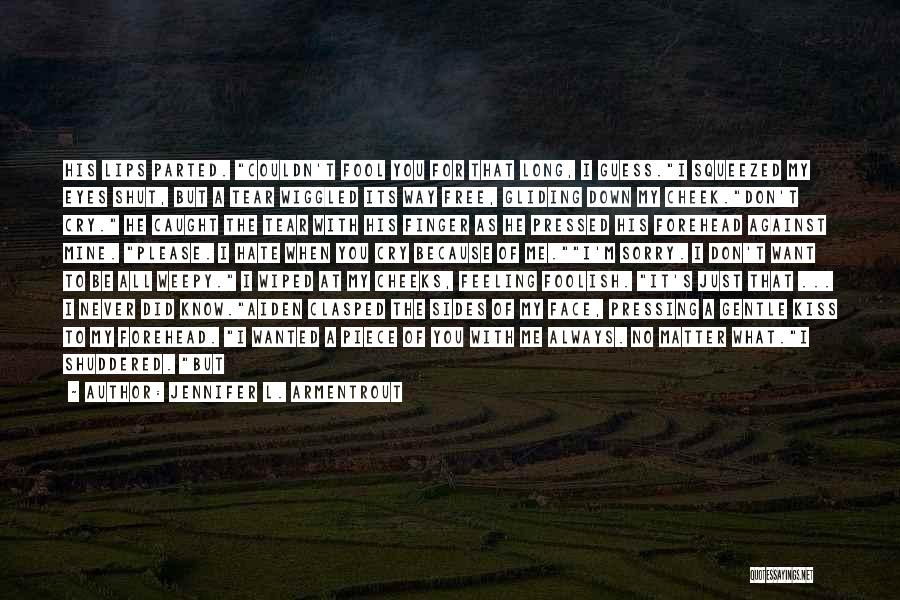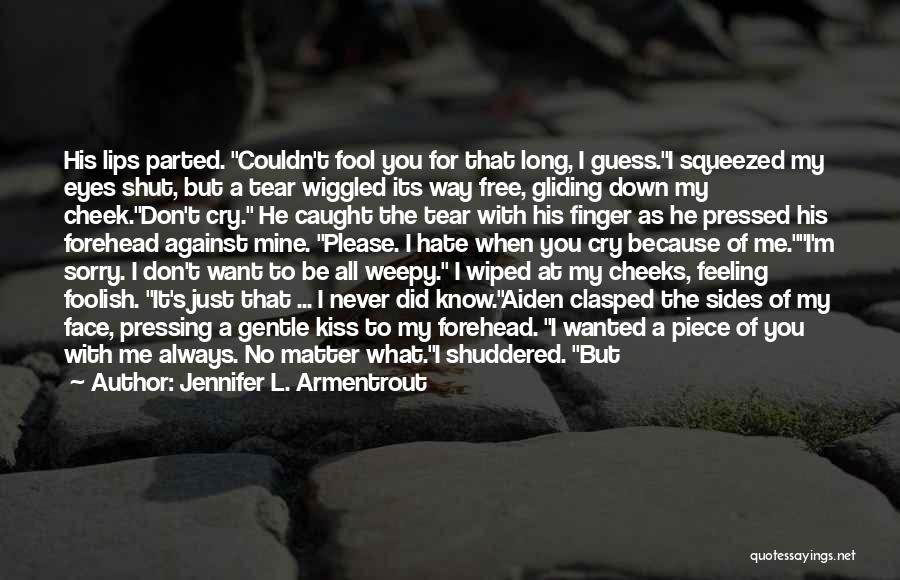 Related Authors
Related Topics