C.C. Hunter Quotes
His Blue Eyes Brightened With A Smile. 'I Did.' He Looked Over His Shoulder, As If Making Sure Her Mom Wasn't Looking. The He Pulled Her Against Him And Kissed Her. A Soft Kiss.
'I Got You Something,' He Whispered, His Lips Breathing Words Against Hers.
He Reached Into His Coat Pocket And Pulled Out A Ring. A Gold Ring With A Large Diamond. A Beautiful, Teardrop-shaped Diamond That Looked Like An Engagement Ring. Kylie's Breath Caught.
'It Was My Grandmother's Ring. In Her Letter She Wrote You Should Have It. And Before You Start Panicking, Let Me Say That I Know Maybe We're Too Young To Call It An Engagement, That's Why I Got You This Too.' He Pulled Out A Gold Chain 'I Want You To Wear It Around Your Neck. Call It A Promise- A Promise That When You Do Slip A Ring On That Finger ... ' He Ran His Hand Down To Her Left Hand. 'That It'll Be My Ring.'
Emotion Rose In Her Chest 'You Don't Have To Give Me Anything For Me To Give You That Promise.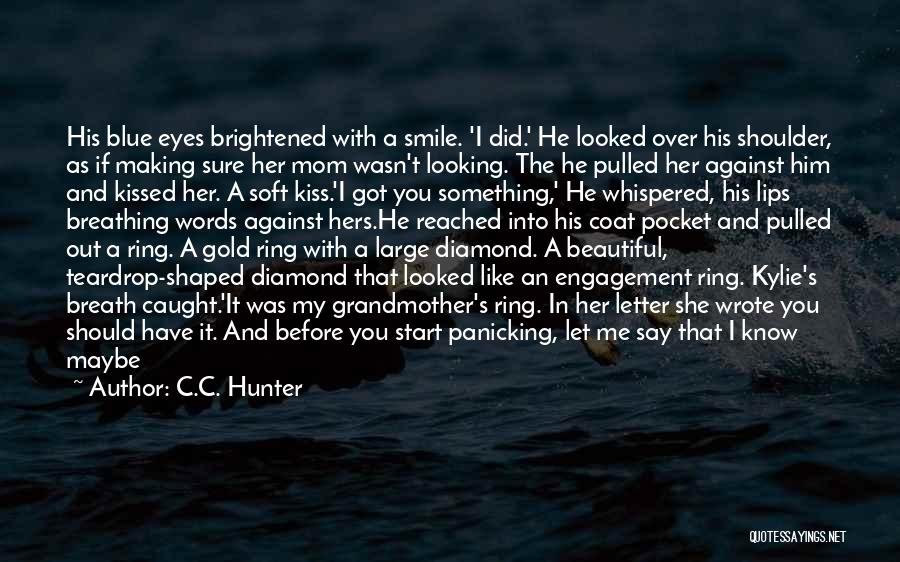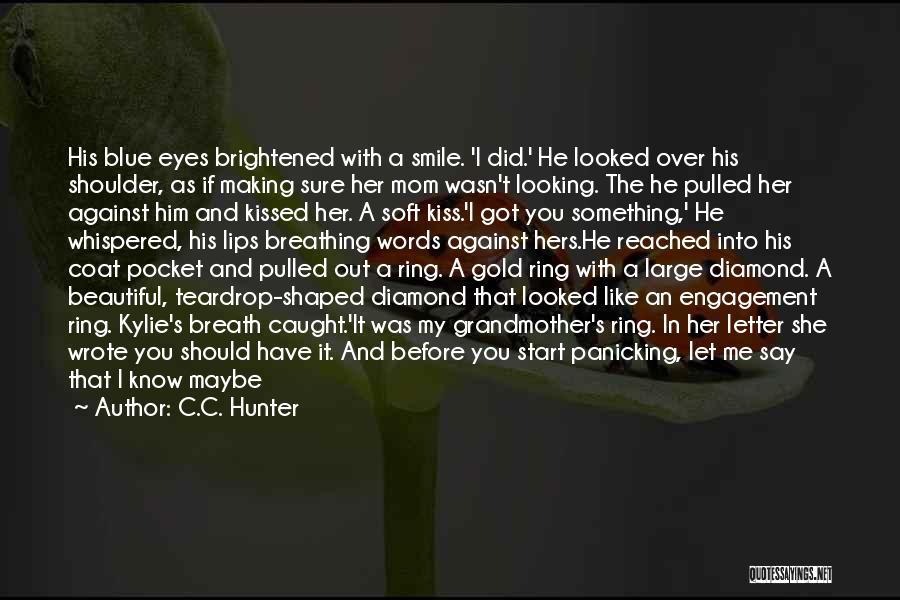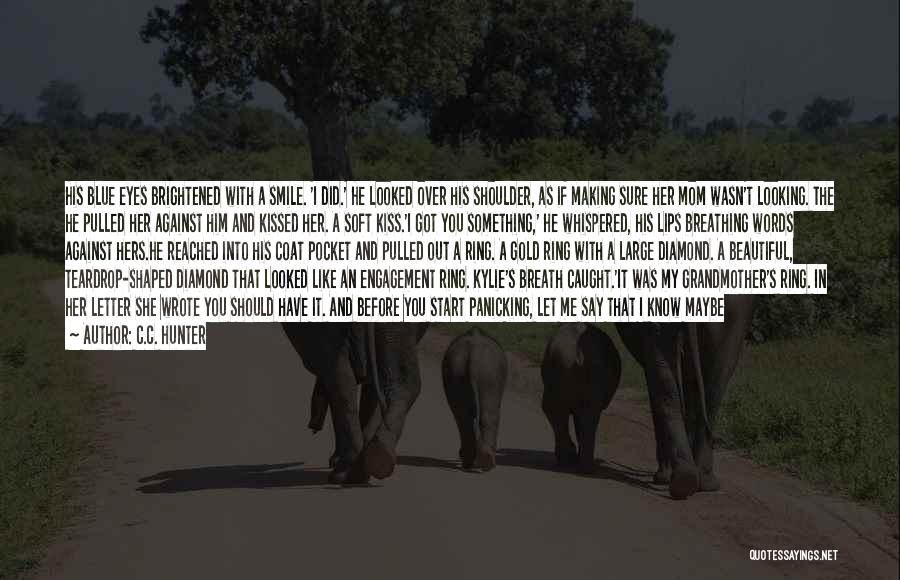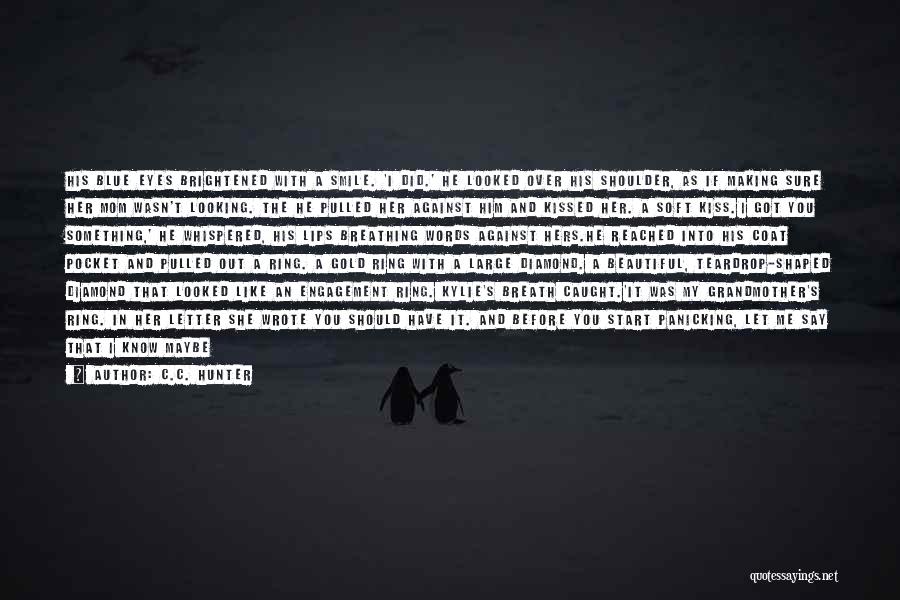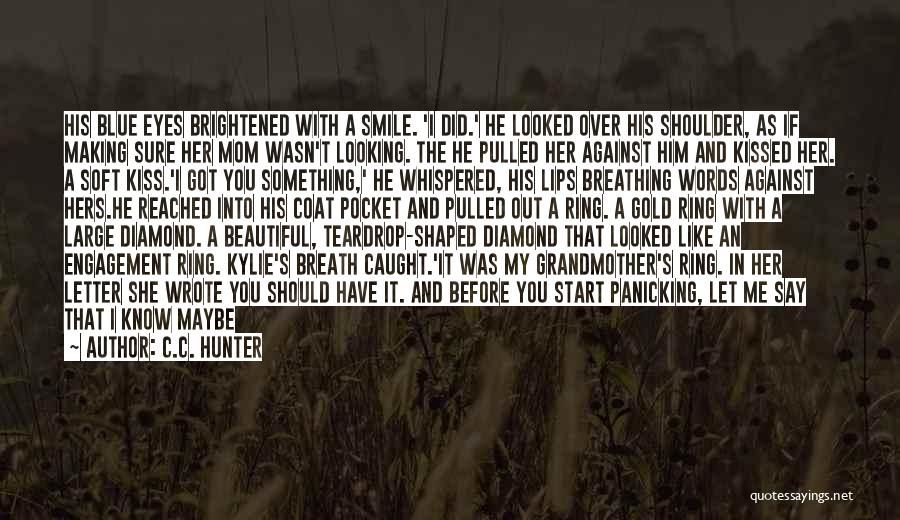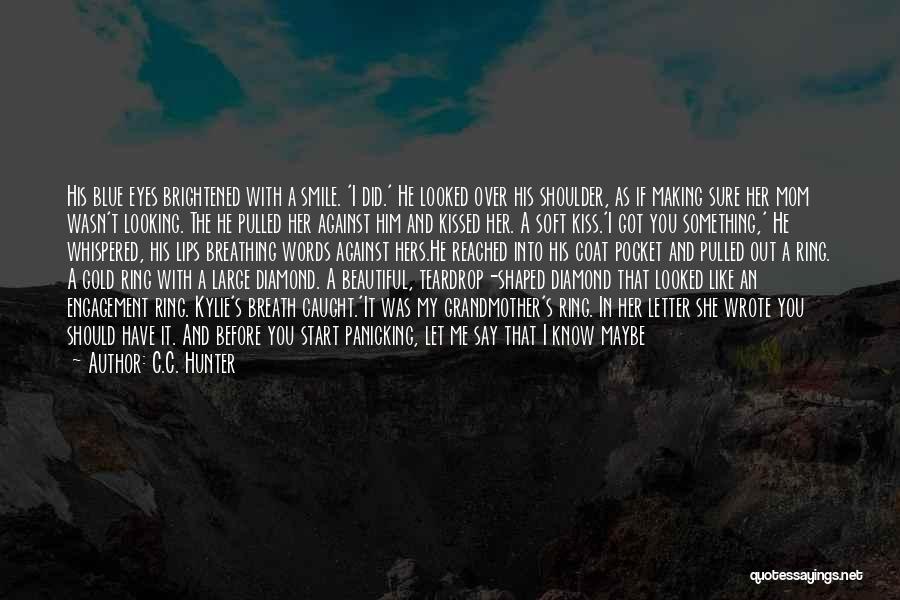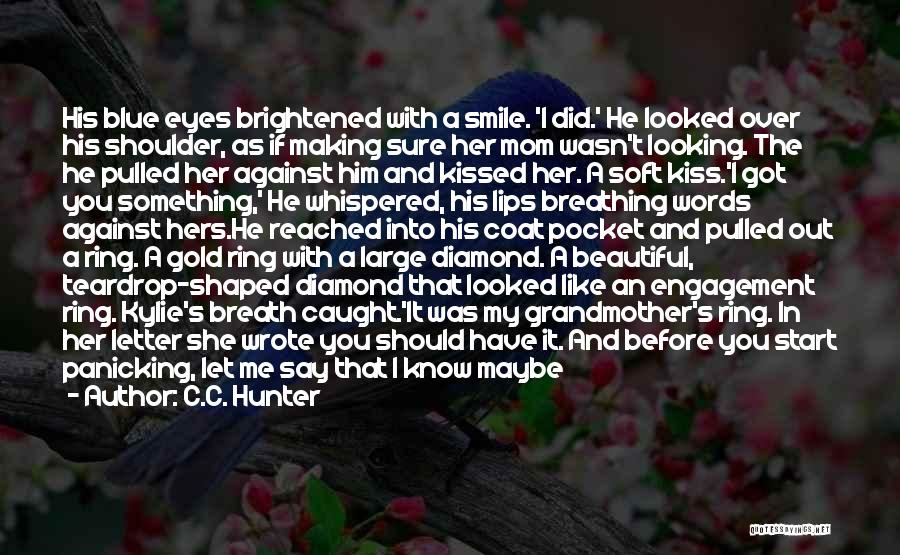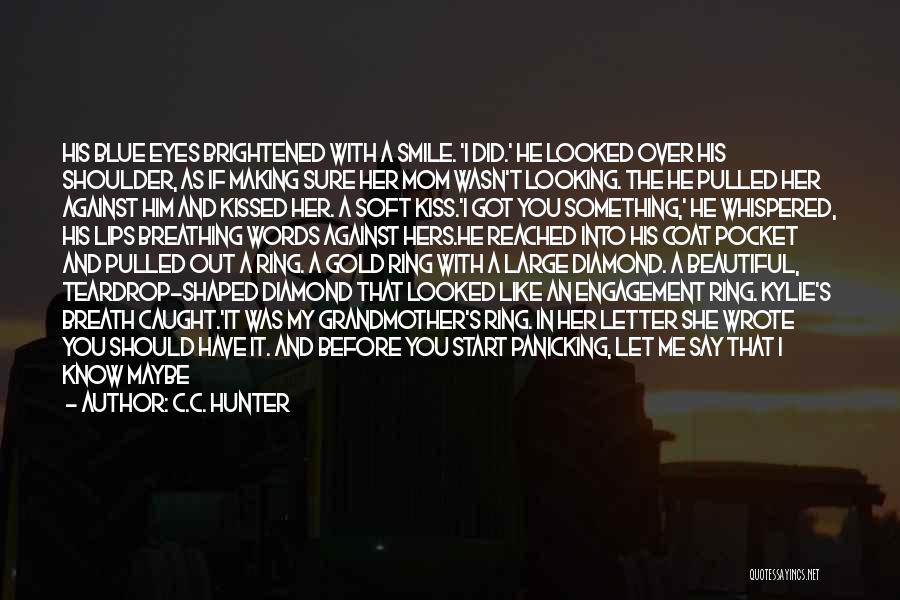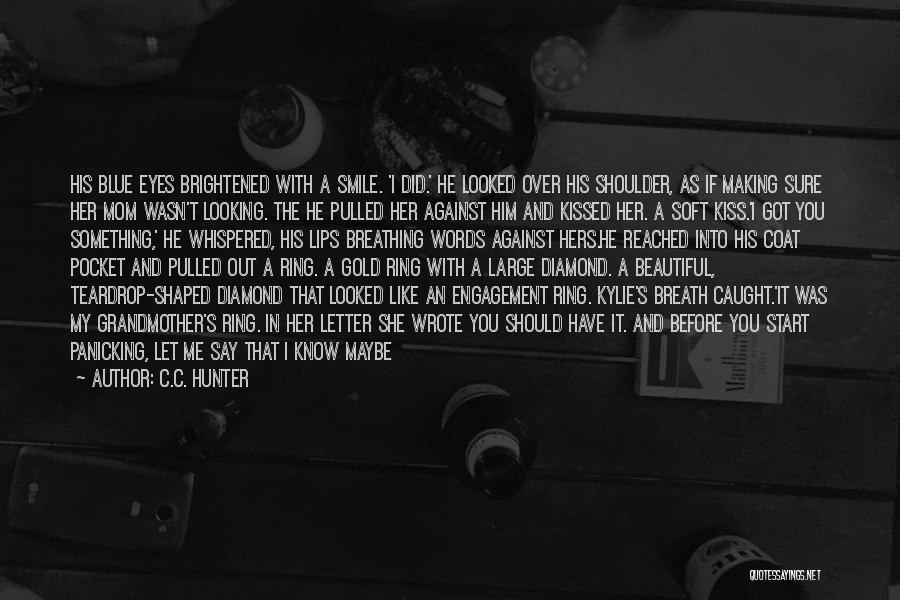 Related Authors
Related Topics