Sherman Alexie Quotes
Hey, Mom, I'm A Married Woman Now. I Want To Have Ten Babies And Live Here Forever And Ever.
How Weird Is That? It's Almost ROMANTIC.
And Then I Realized That My Sister Was Trying To LIVE A Romance Novel.
Man, That Takes Courage And Imagination. Well, It Also Took Some Degree Of Mental Illness, Too, But I Was Suddenly Happy For Her.
And A Little Scared.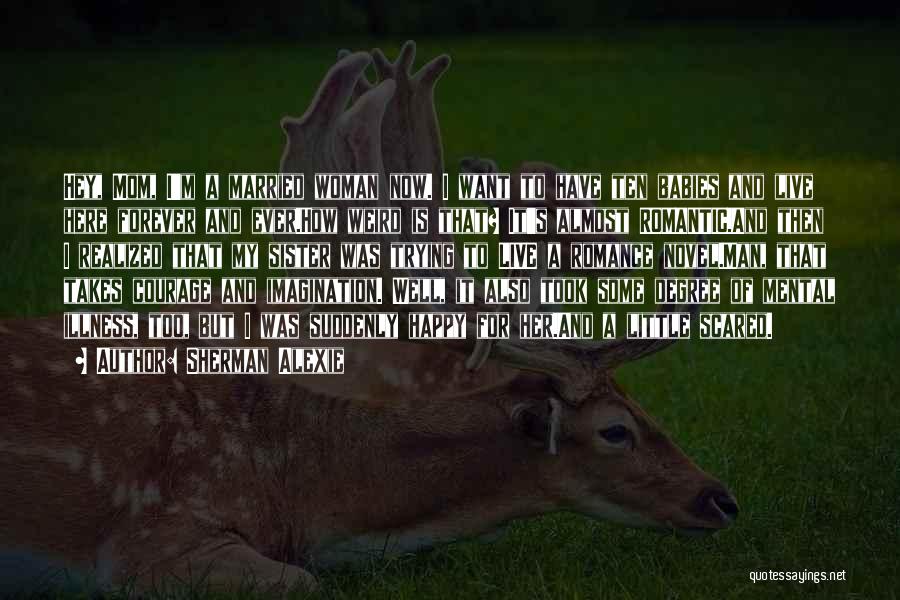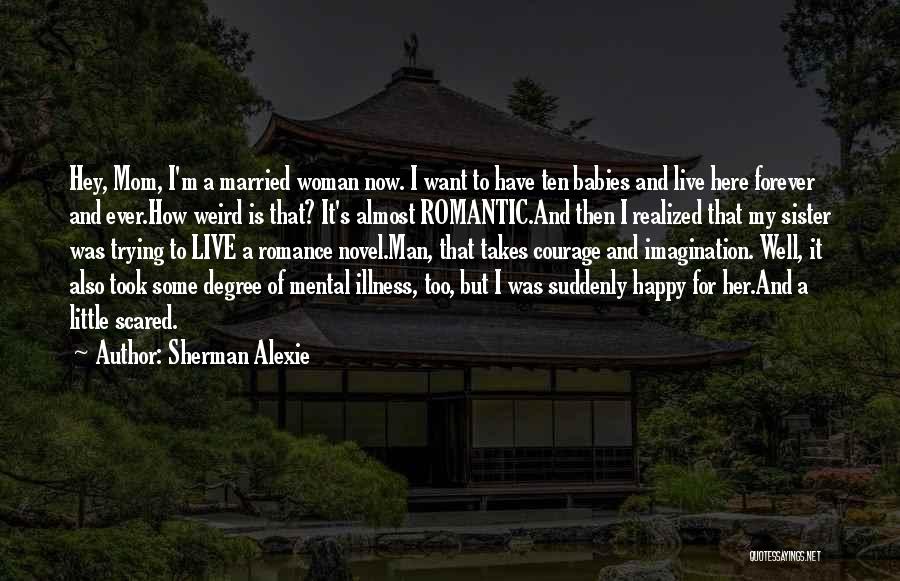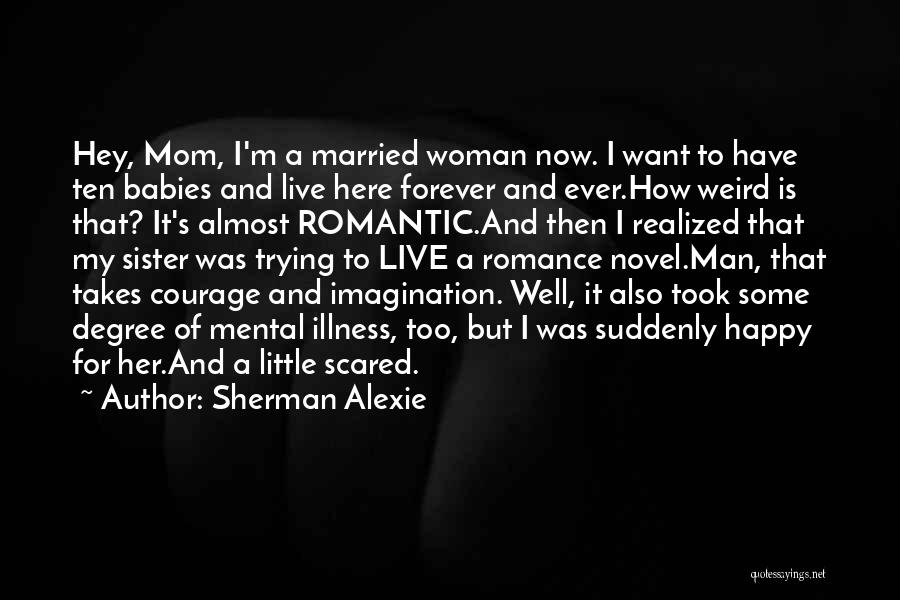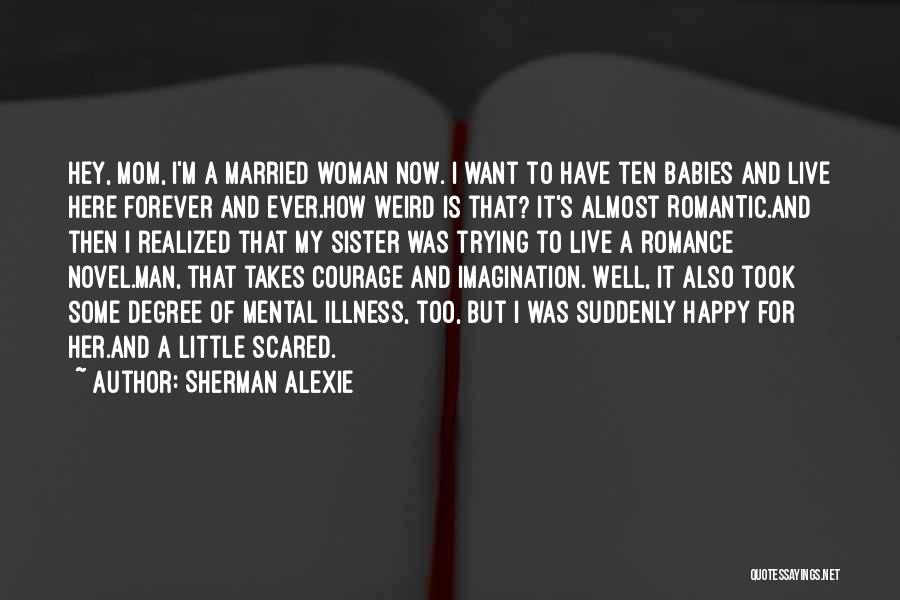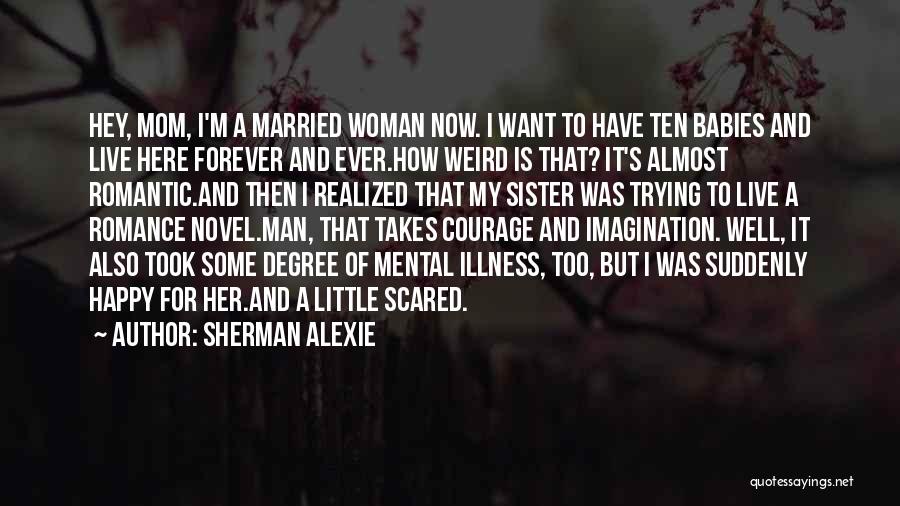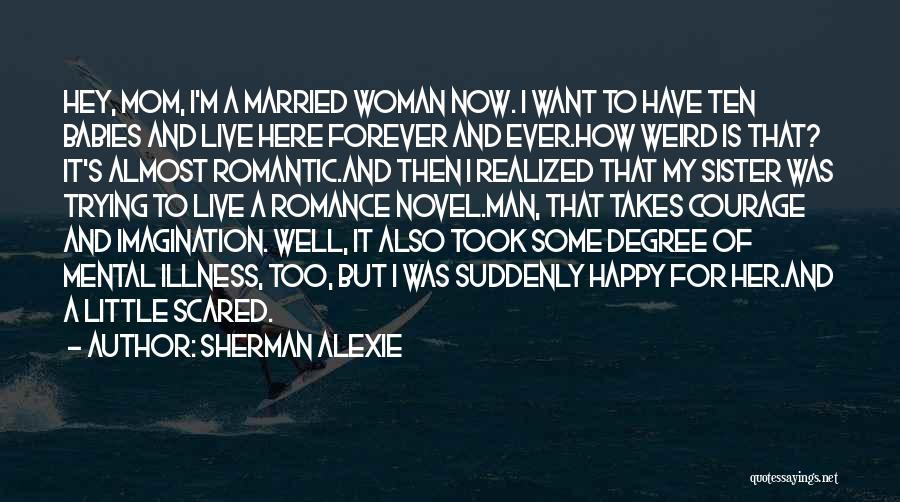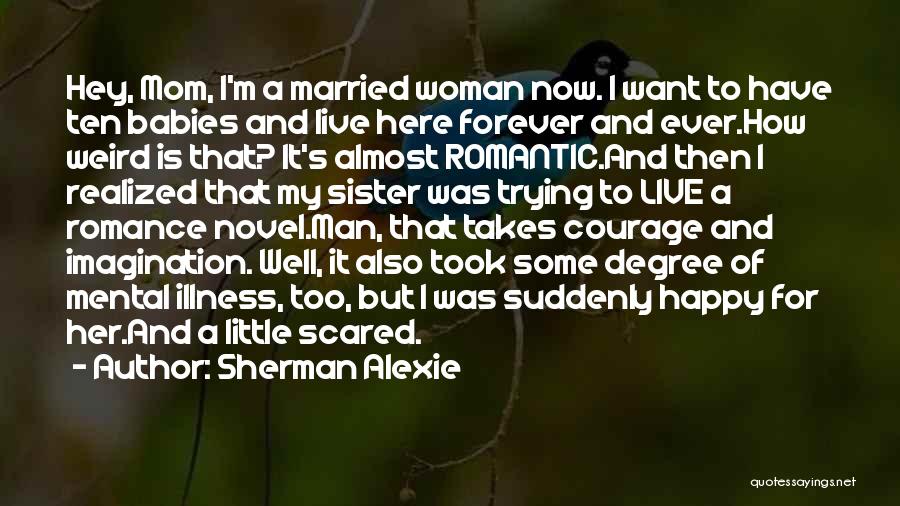 Related Authors
Related Topics