Markus Zusak Quotes
He's Fighting The World." And Now, I Watch As The Underdog In The Middle Of The Circle Fights On And Stands And Falls And Returns To His Haunches And Feet And Fights On Again. He Fights On, No Matter How Hard He Hits The Ground. He Gets Up. Some People Cheer Him. Others Laugh Now And Rubbish Him.
Feeling Comes Out Of Me.
I Watch.
My Eyes Swell, And Burn.
"Can He Win?"
I Ask It, And Now, I Too Cannot Take My Eyes Off The Boy In The Circle.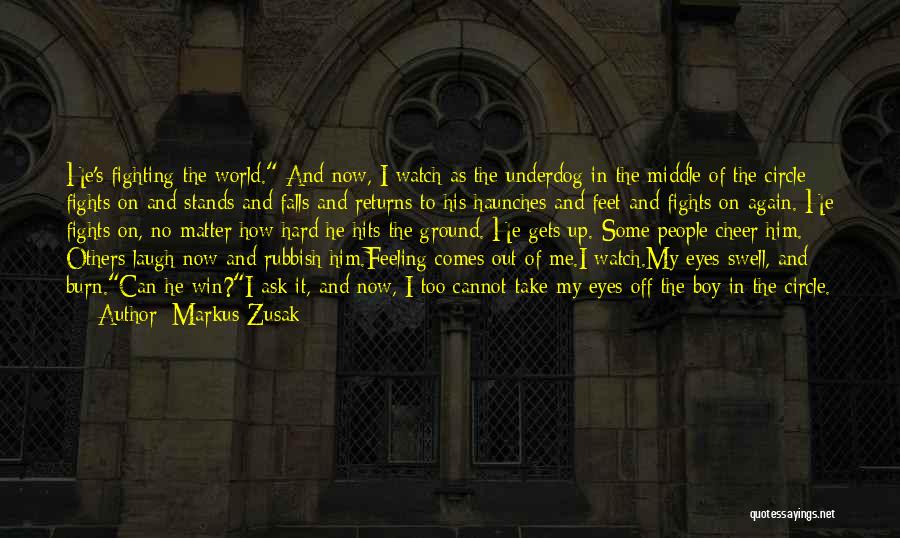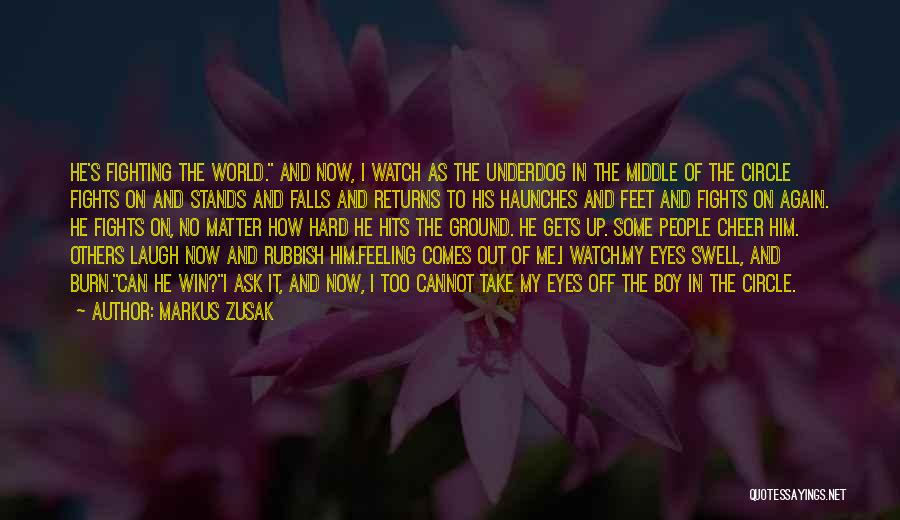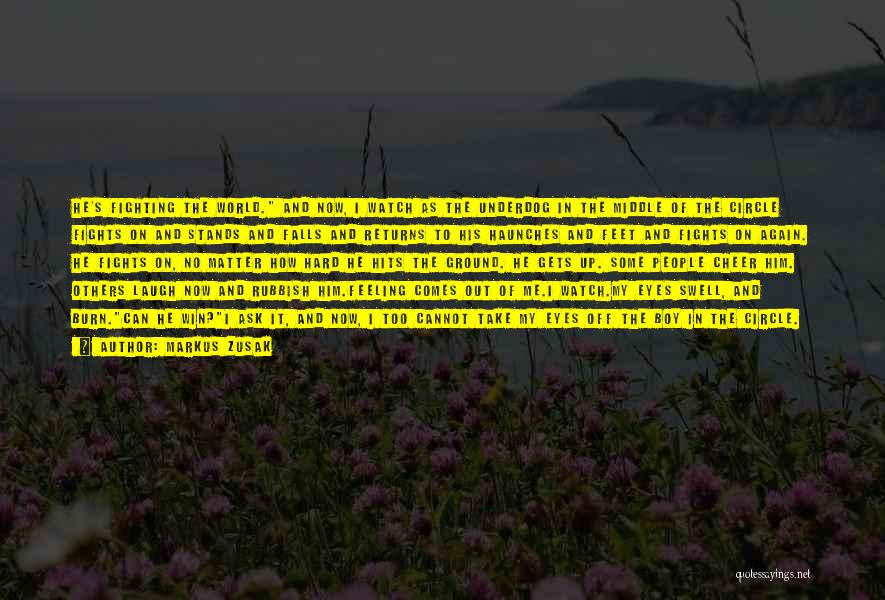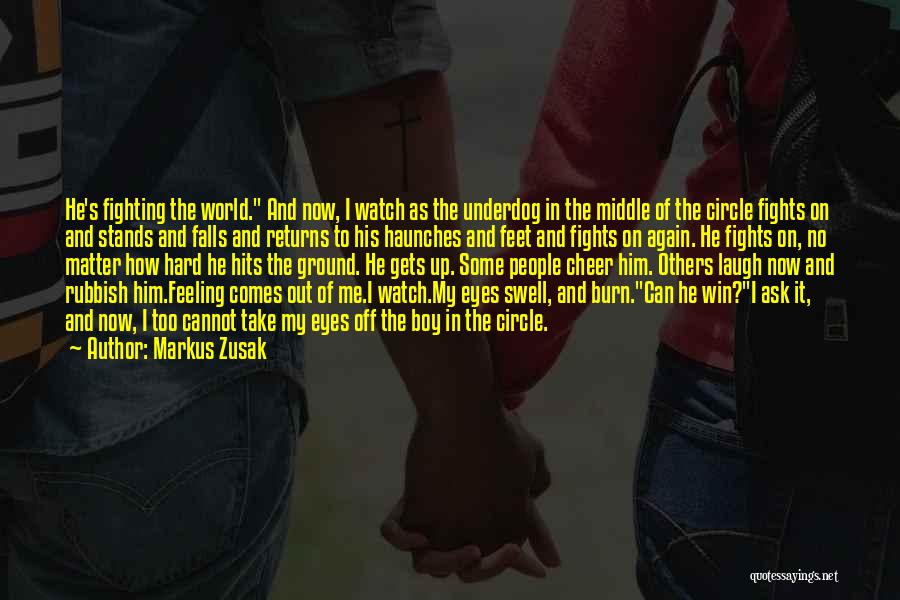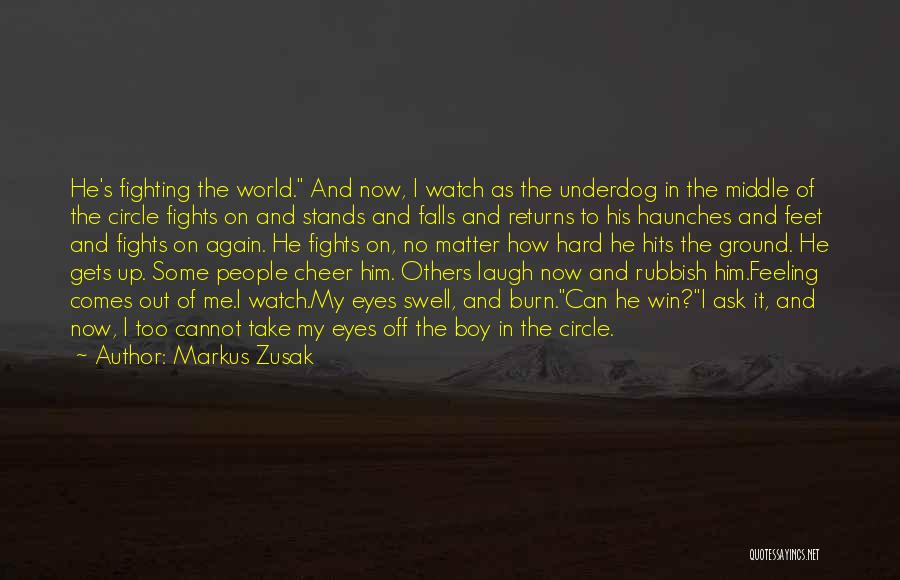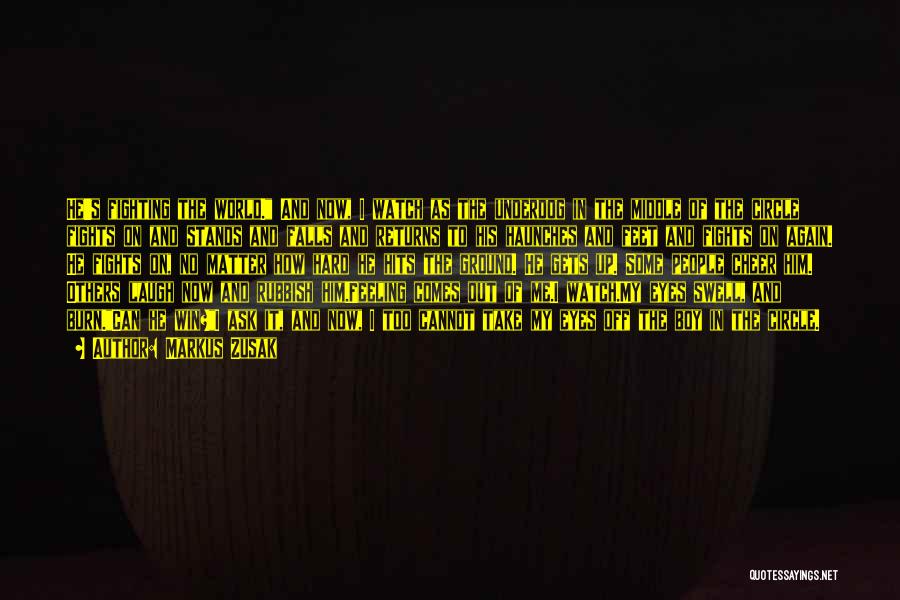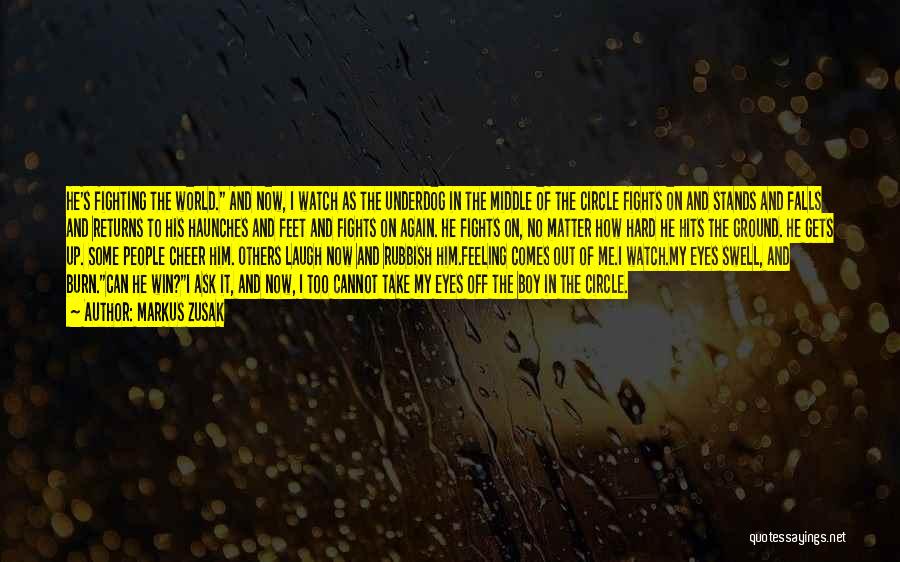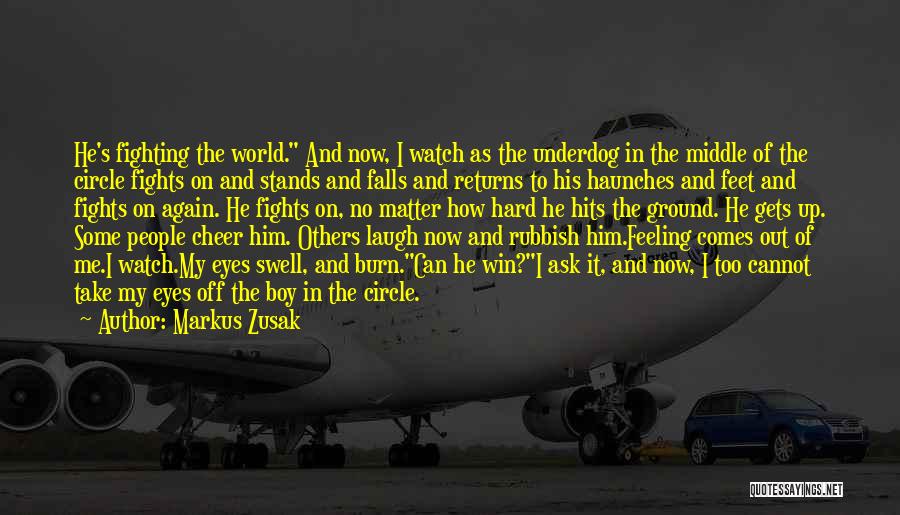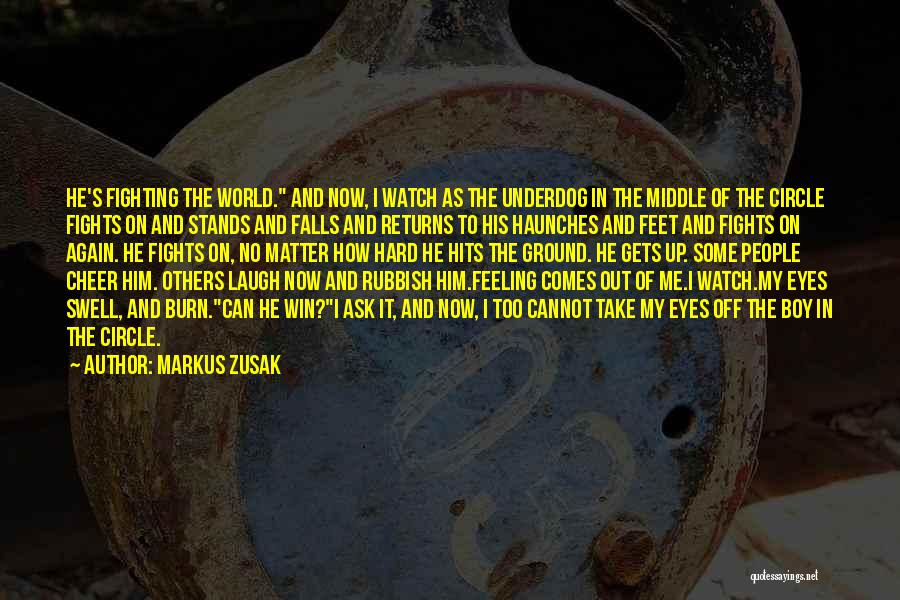 Related Authors
Related Topics