Maggie Stiefvater Quotes
Her Voice Was So Melancholy That Gansey Was Struck All At Once By What He And Blue Really Lost By Keeping Their Relationship A Secret. Blue Radiated Psychic Energy For Others, But Touch Was Where She Gained Hers Back. She Was Always Hugging Her Mother Or Holding Noah's Hand Or Linking Her Elbow In Adam's Or Resting Her Boots On Ronan's Legs As They Sat On The Sofa. Touching Gansey's Neck Just Between His Hair And His Collar. This Worry In Her Tone Demanded Fingers Braided Together, Arms On Shoulders, Cheeks Rested Against Chests.
But Because Gansey Was Too Cowardly To Tell Adam About Falling In Love With Her, She Had To Stand There With Her Sadness By Herself.
Aurora Took Blue's Hand.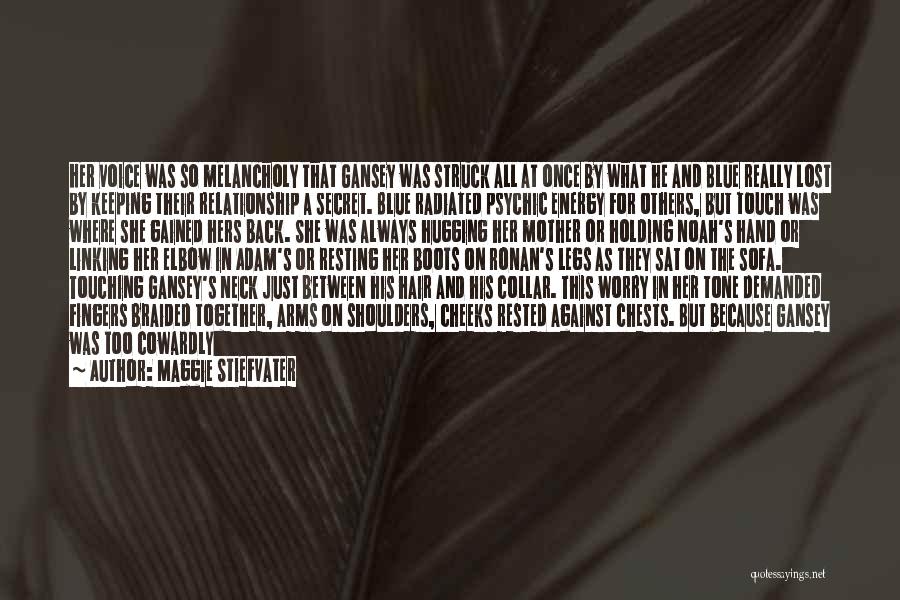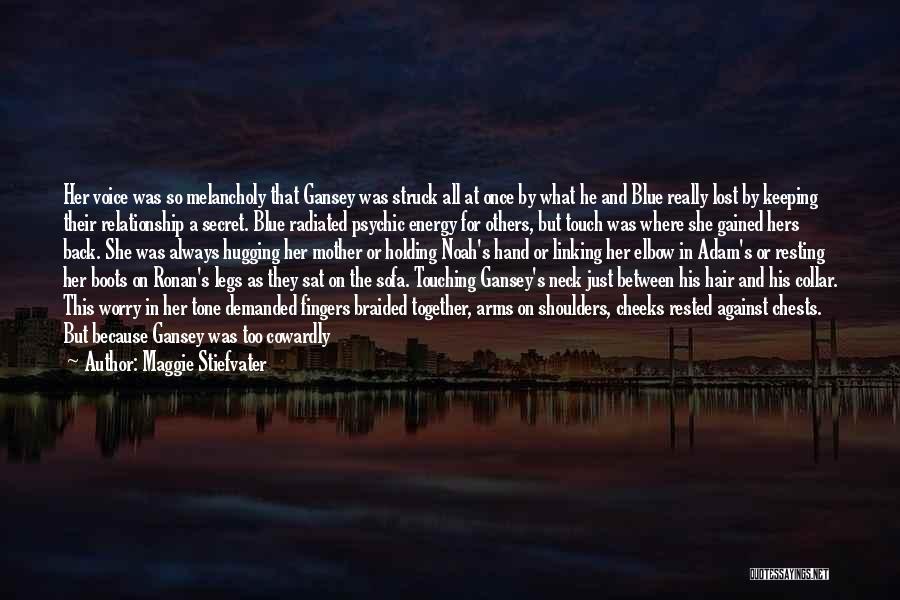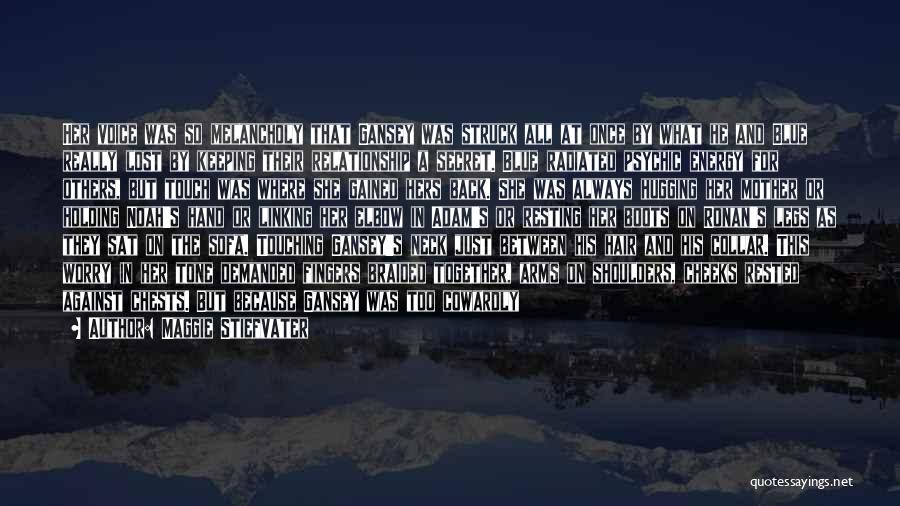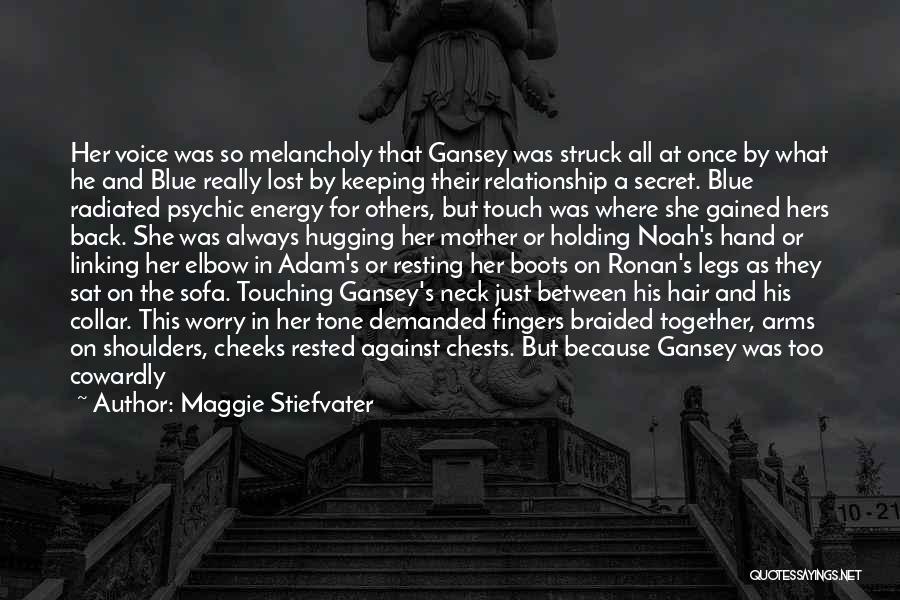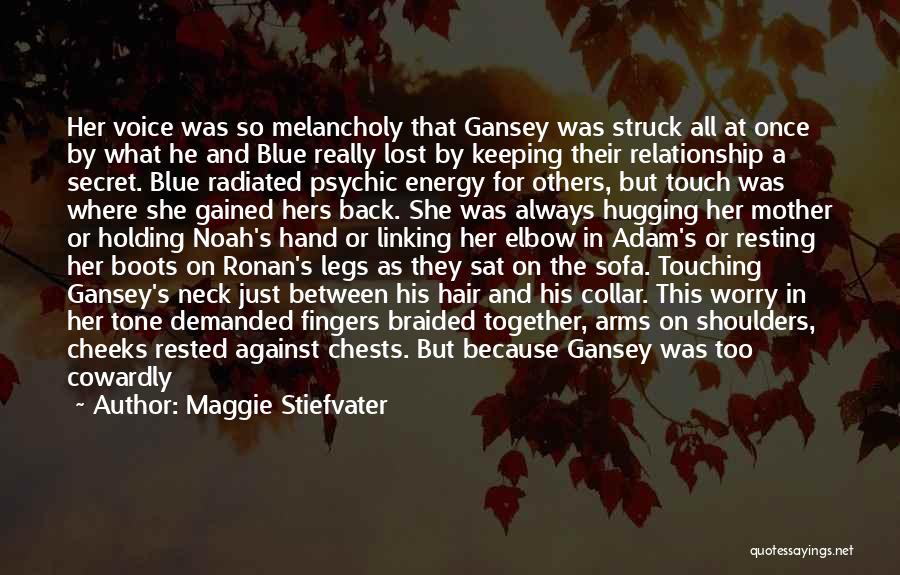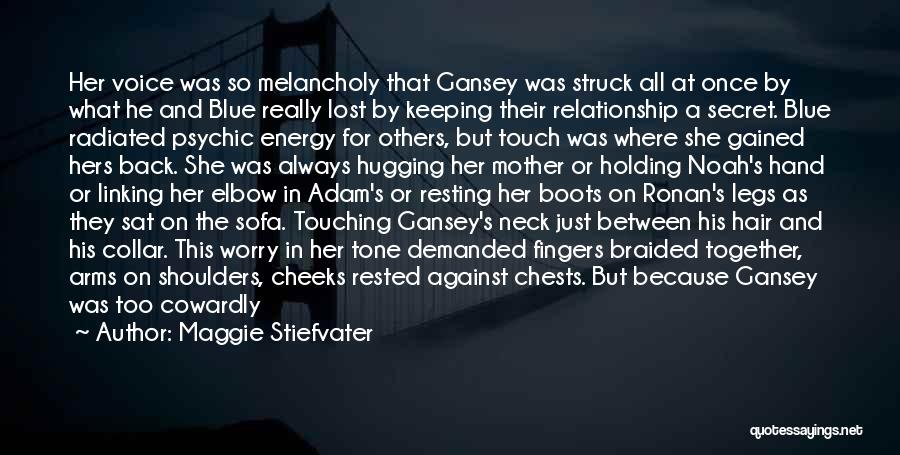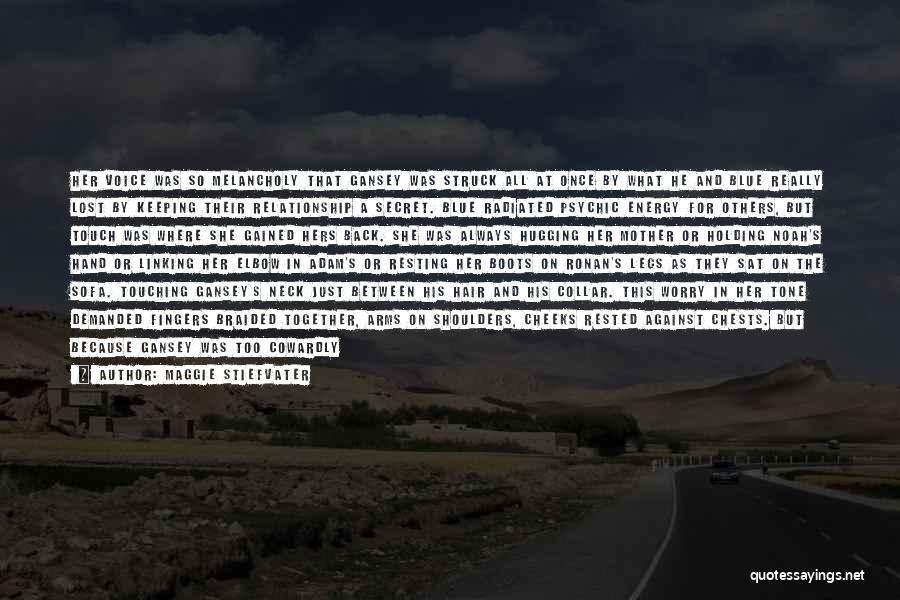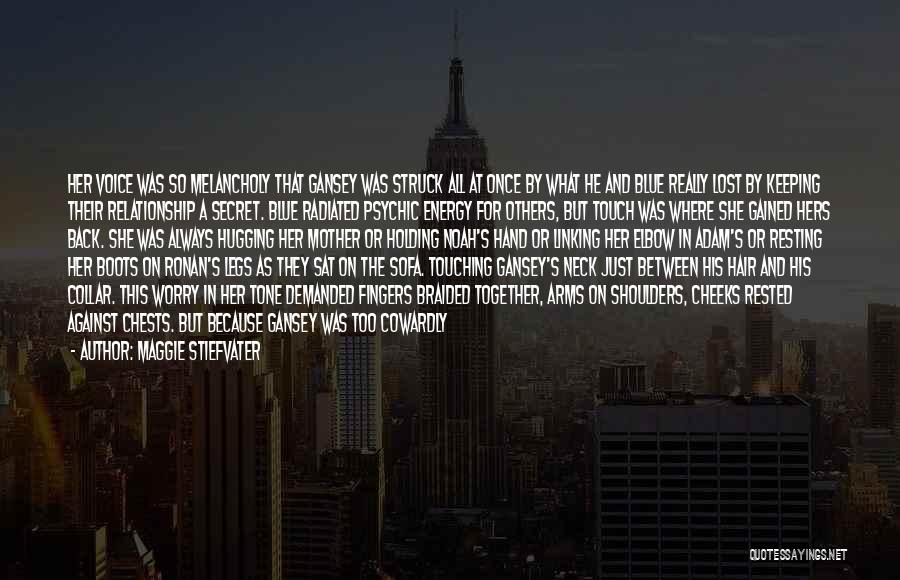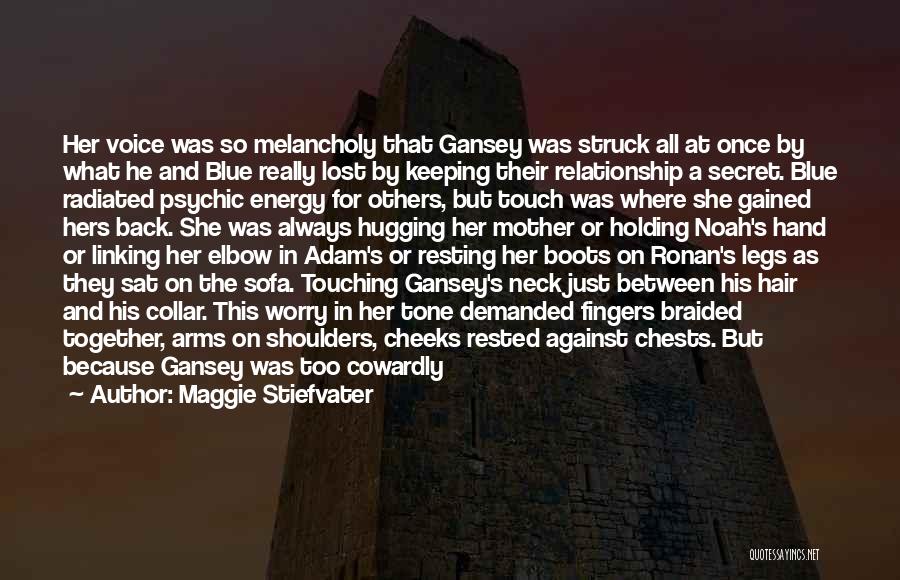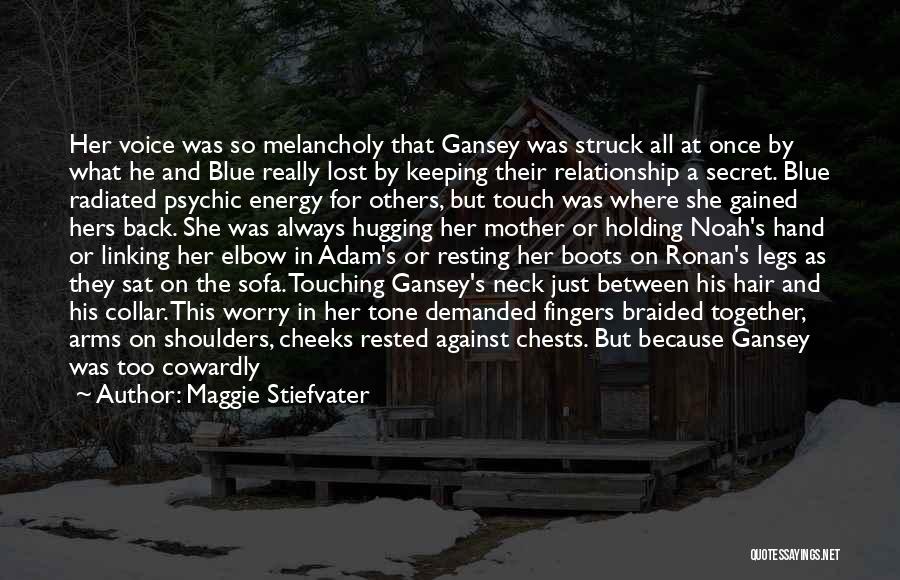 Related Authors
Related Topics