Helen LaKelly Hunt Quotes
Her Vision Was One Of Sacramental Living, In Which The Giving Of Ourselves To Others Does Not Diminish, But Enlarges And Fulfills.

To Experience This Enlarged Reality Is To Awaken To Life. If We Are Of God, Then Everything We Do Matters. We Have A Responsibility To Manifest The Divine -- In Matters Great And Small, When People Are Watching And When They're Not. To Wash The Dishes Can Be A Sacrament If We Do It In The Spirit Of Attention And Love. Any Of The Tasks Of Our Everyday Lives Can Be Done With Thanksgiving And Praise.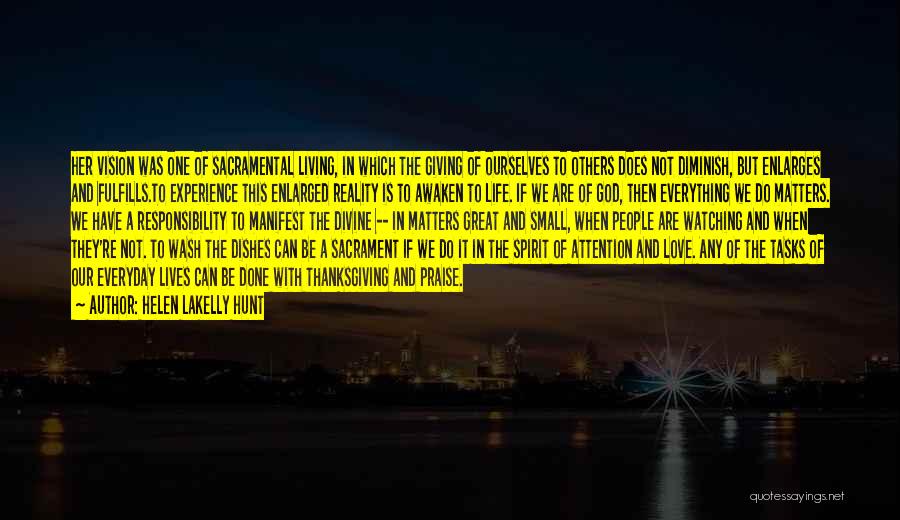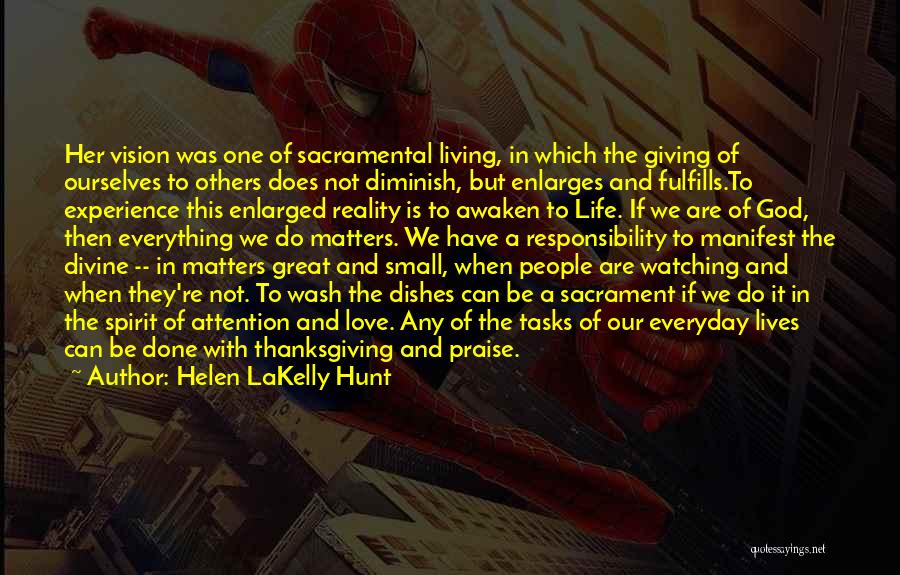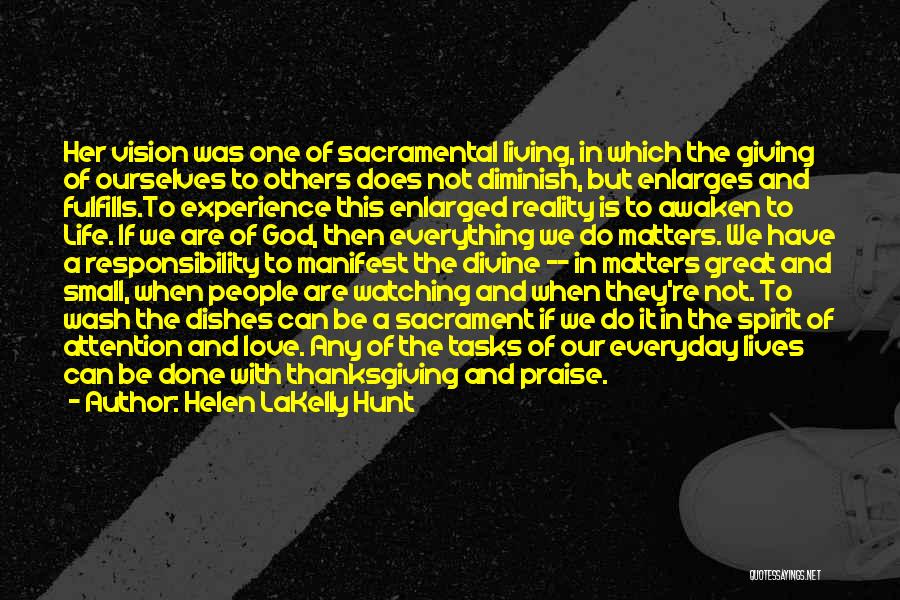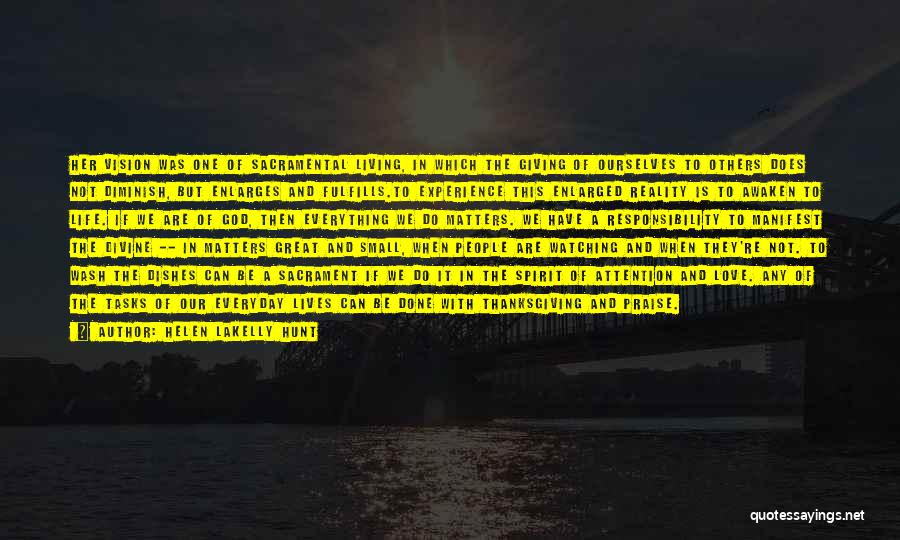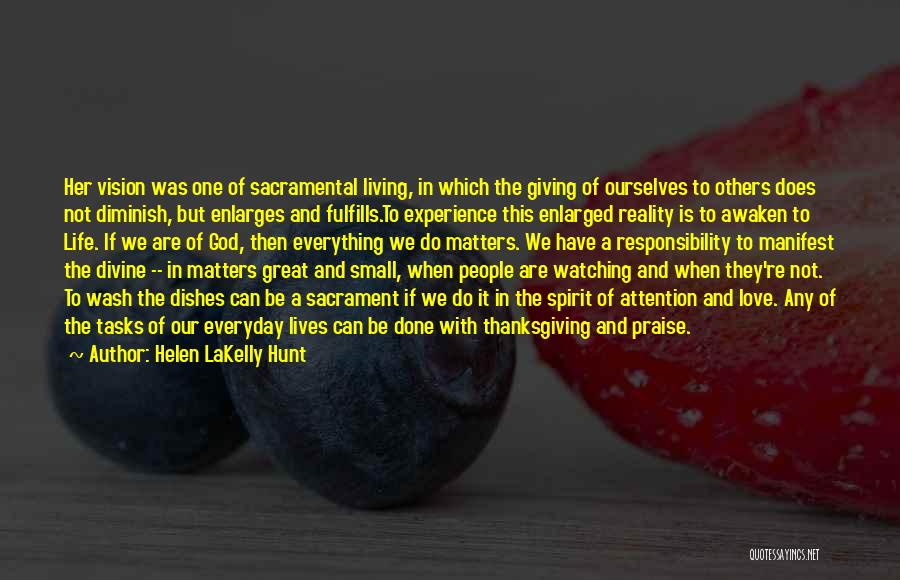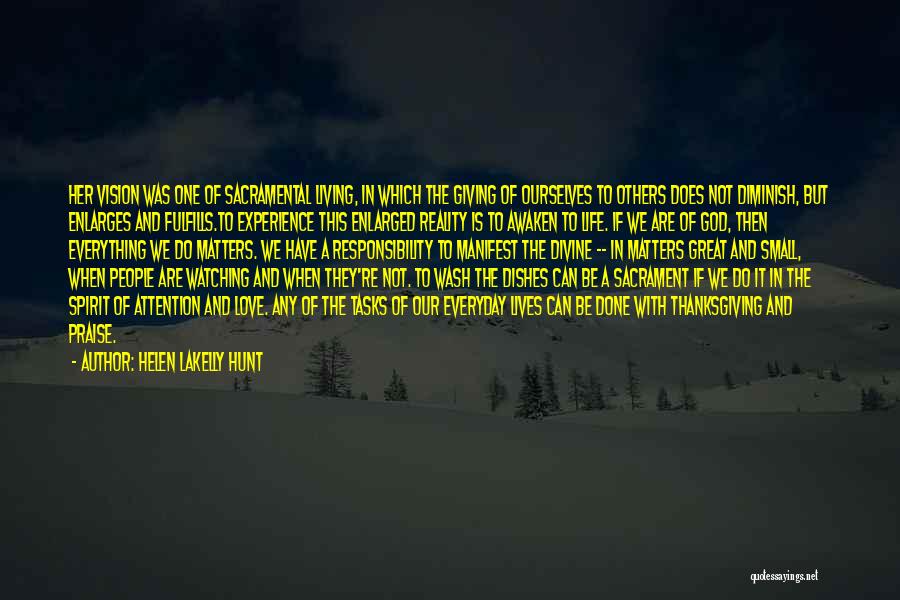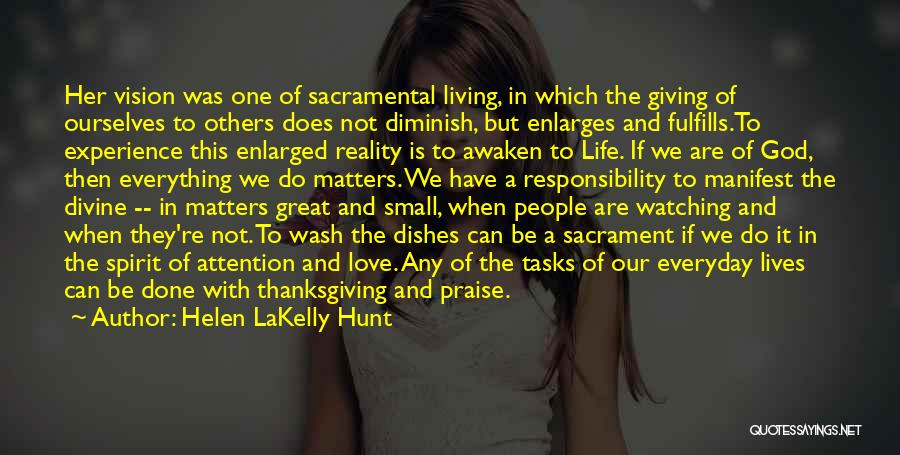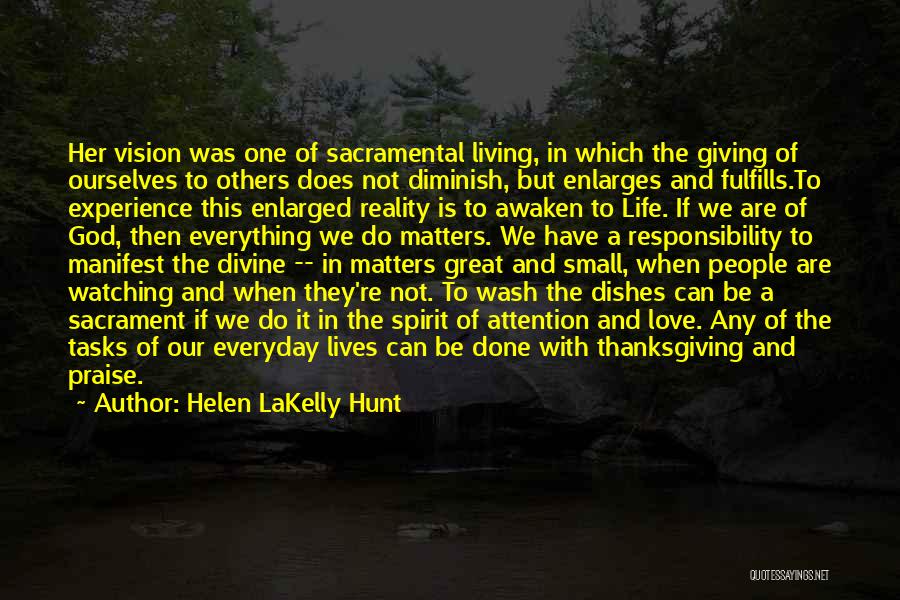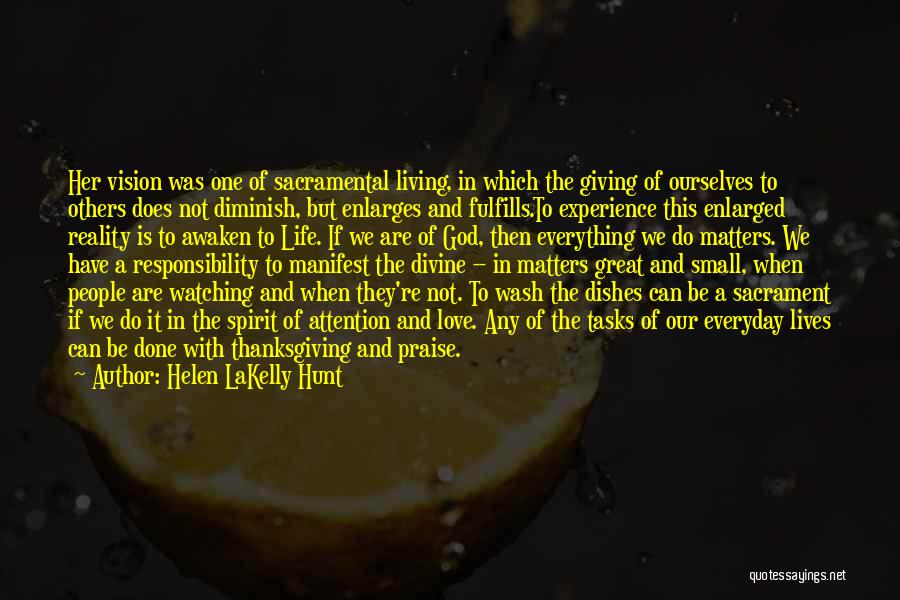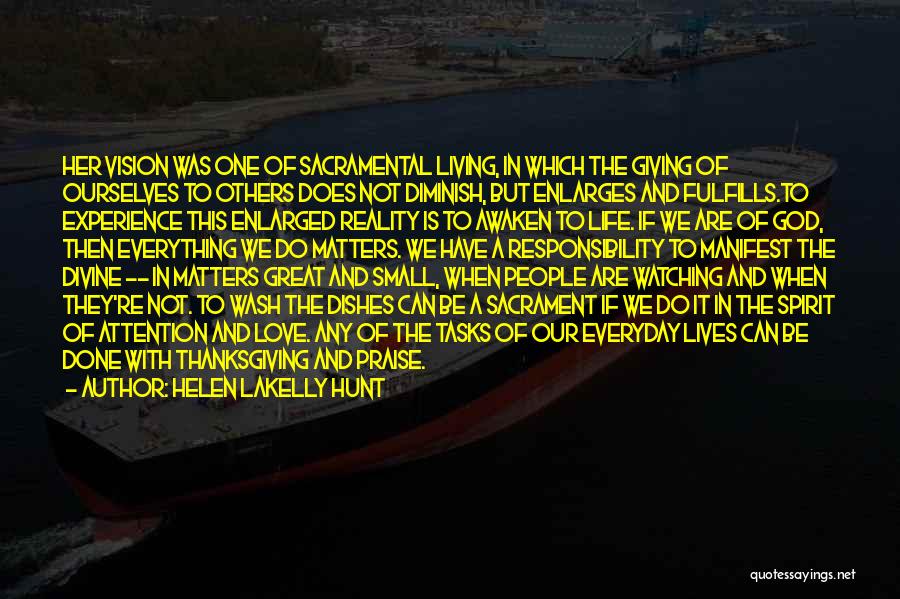 Related Authors
Related Topics