George Orwell Quotes
He Seemed To Be Lying On The Bed. He Could Not See Very Well. Her Youthful, Rapacious Face, With Blackened Eyebrows, Leaned Over Him As He Sprawled There.

"'How About My Present?' She Demanded, Half Wheedling, Half Menacing.

"Never Mind That Now. To Work! Come Here. Not A Bad Mouth. Come Here. Come Closer. Ah!

"No. No Use. Impossible. The Will But Not The Way. The Spirit Is Willing But The Flesh Is Weak. Try Again. No. The Booze, It Must Be. See Macbeth. One Last Try. No, No Use. Not This Evening, I'm Afraid.

"All Right, Dora, Don't You Worry. You'll Get Your Two Quid All Right. We Aren't Paying By Results.

"He Made A Clumsy Gesture. 'Here, Give Us That Bottle. That Bottle Off The Dressing-table.'

"Dora Brought It. Ah, That's Better. That At Least Doesn't Fail.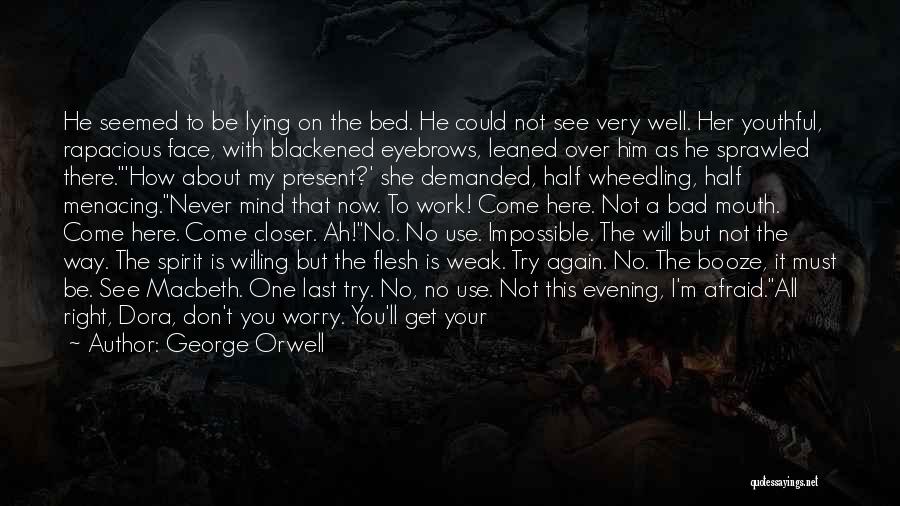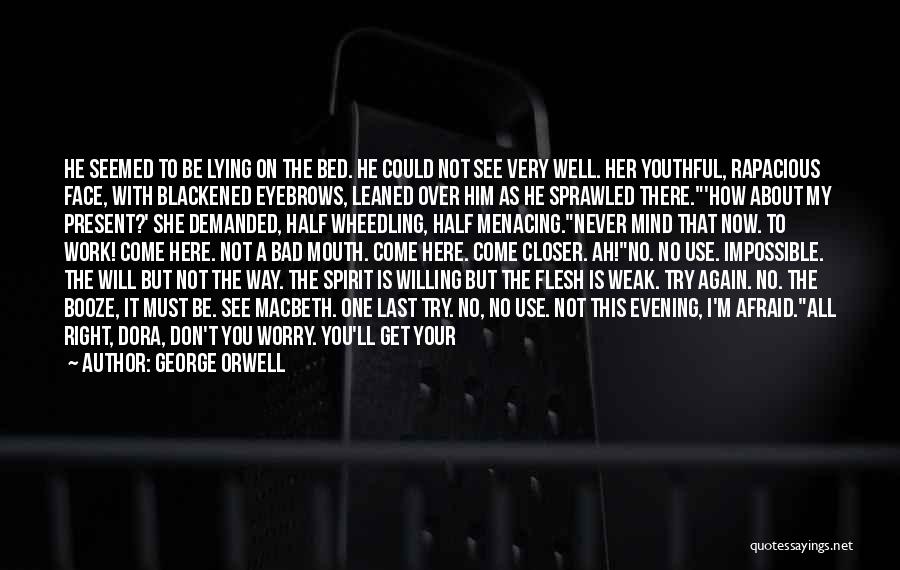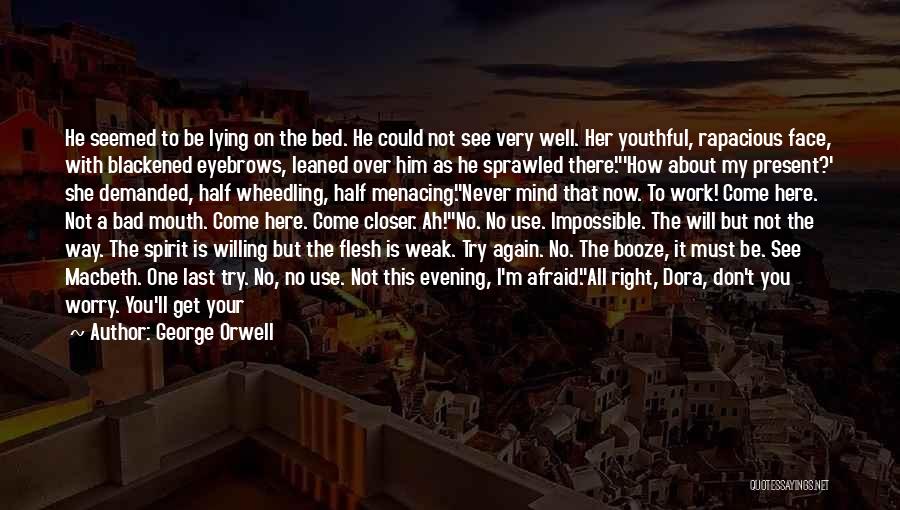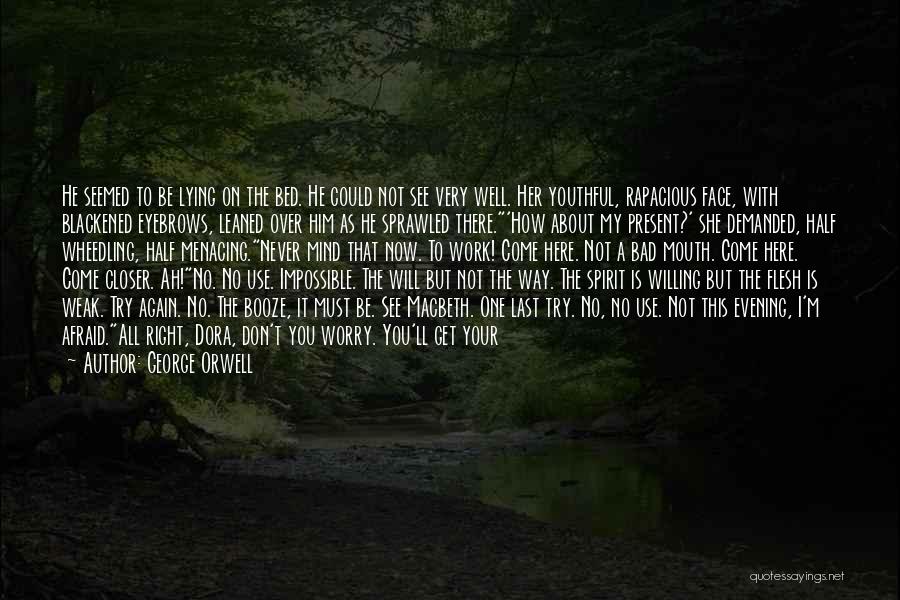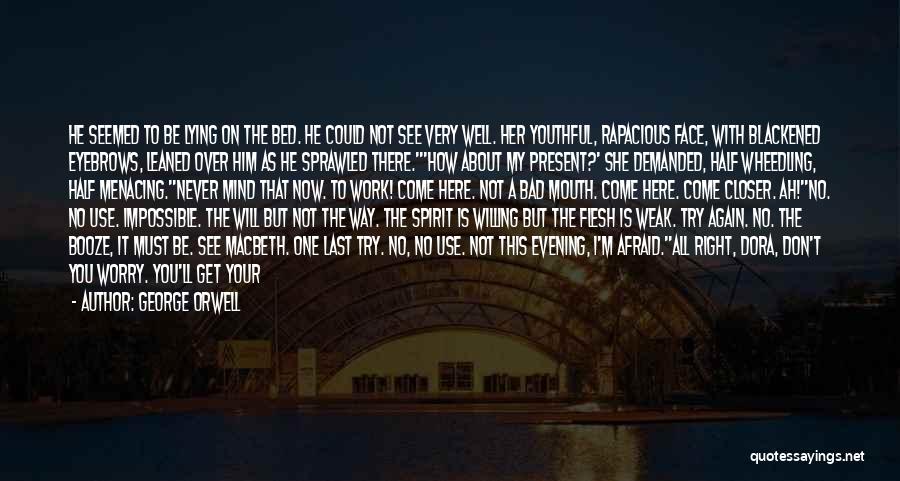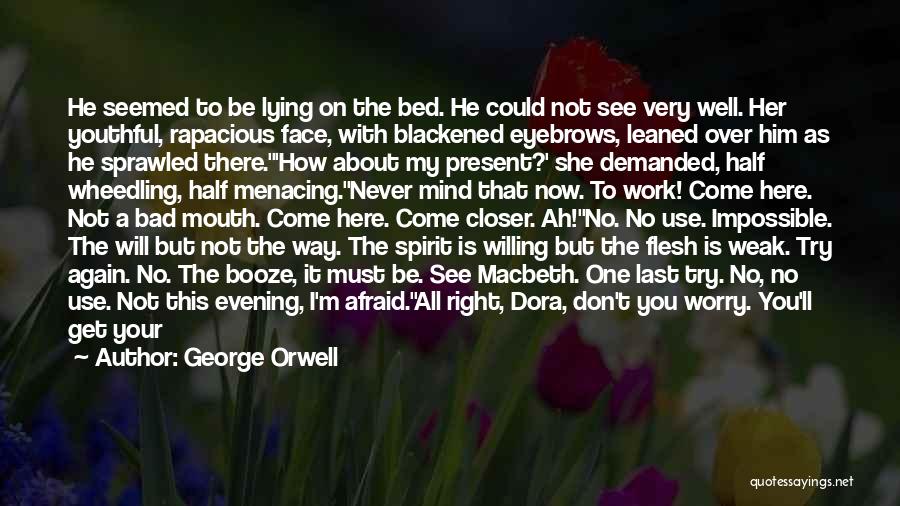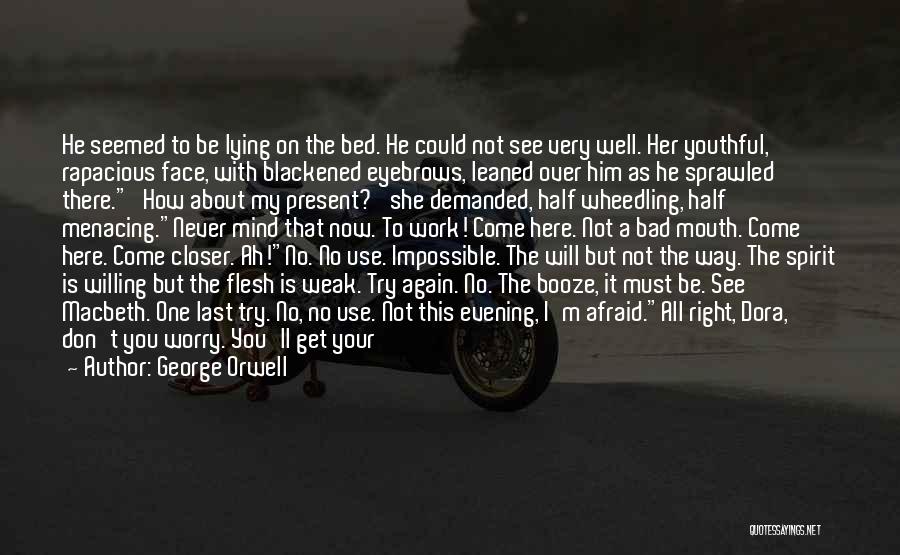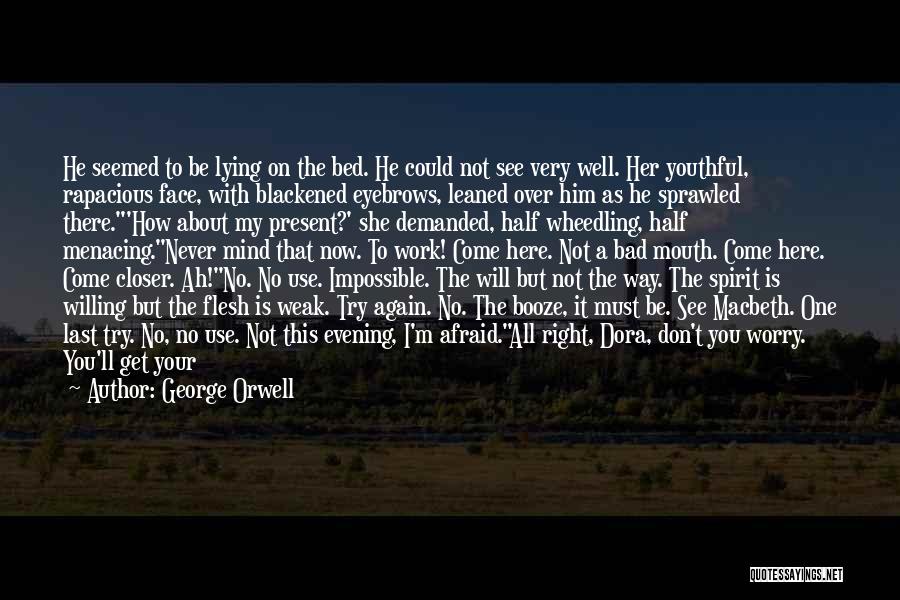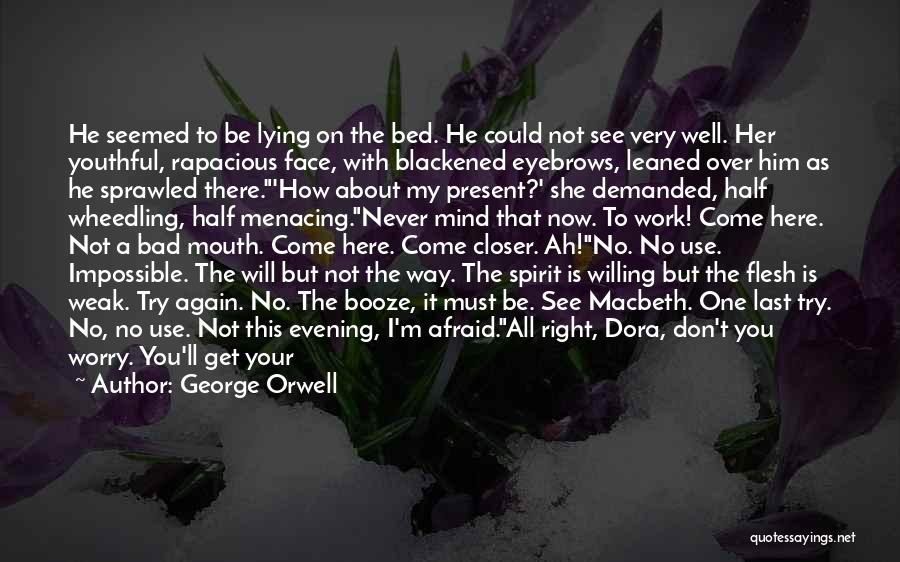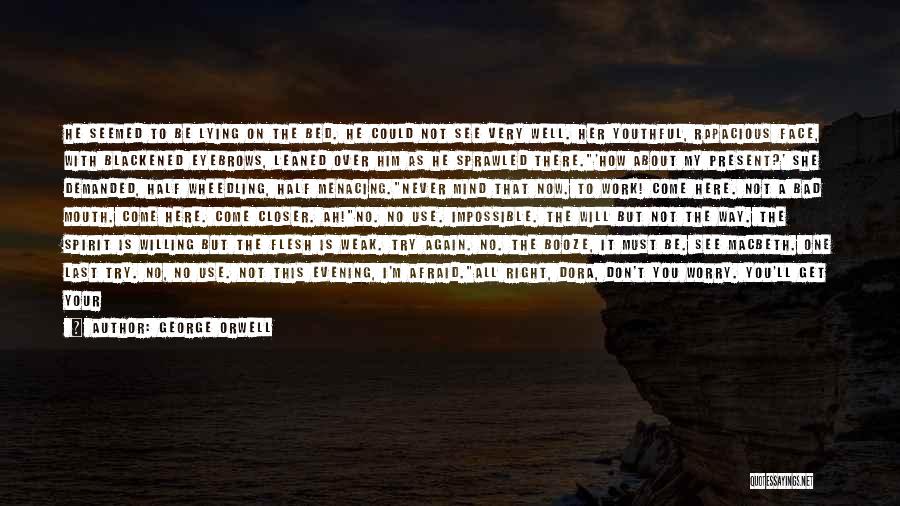 Related Authors
Related Topics