Tessa Dare Quotes
He Looked At The Mud. "If I Pull You Free, Will You Promise To Bed Me For My Pains?"

"Here's What I'll Promise, Logan MacKenzie. If You Don't Get Me Free, I Will Come Back From The Grave And Haunt You. Relentlessly."

"For A Timid English Bluestocking, You Can Be Quite Fierce When You Choose To Be. I Rather Like It."

She Hugged Herself To Keep Her Hands Out Of The Creeping Mud. "Logan, Please. I Be You, Stop Teasing And Get Me Out Of This. I'm Cold. And I'm Frightened."

"Look At Me."
She Looked At Him.
His Gaze Held Hers, Blue And Unwavering.

All Teasing Went Out His Voice. "I'm Not Leaving. Ten Years In The British Army, And I've Never Left A Man Behind. I'm Not Leaving You. I'll Have You Out Of This. Understand?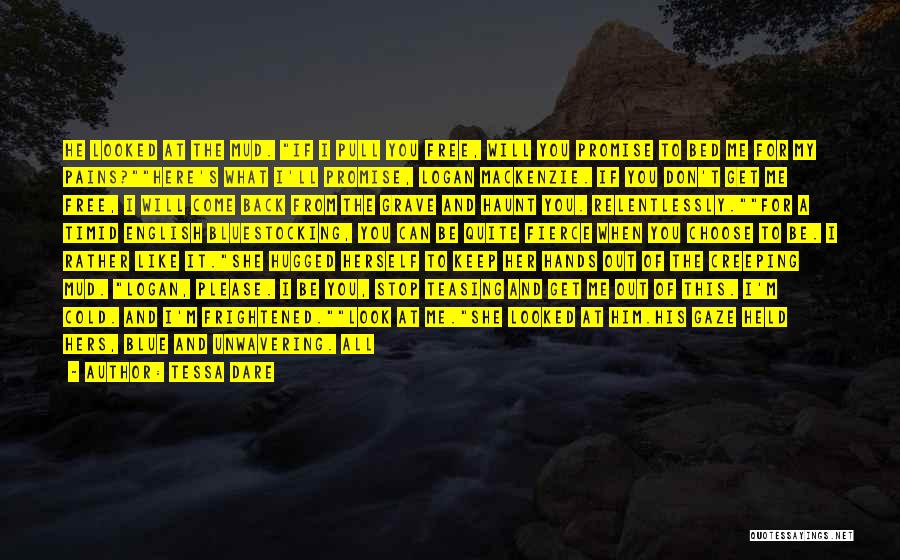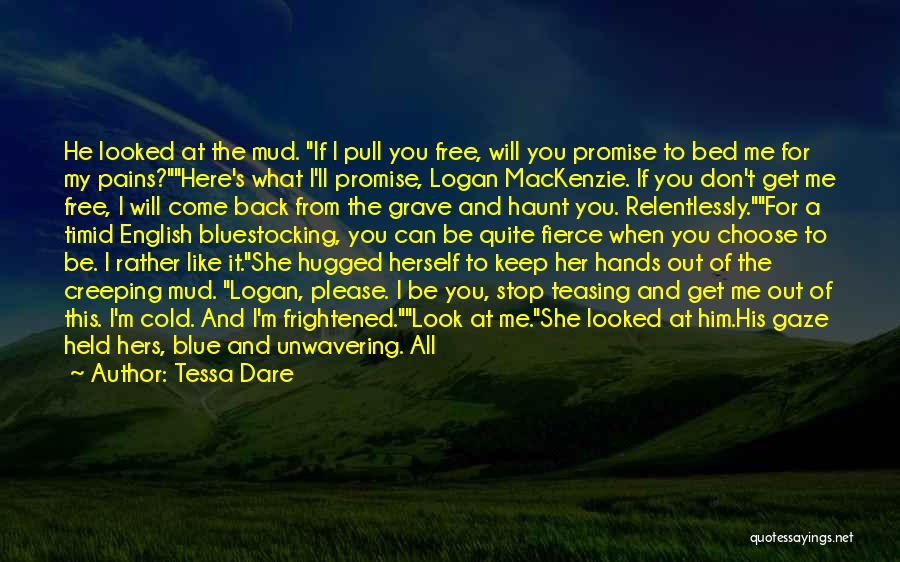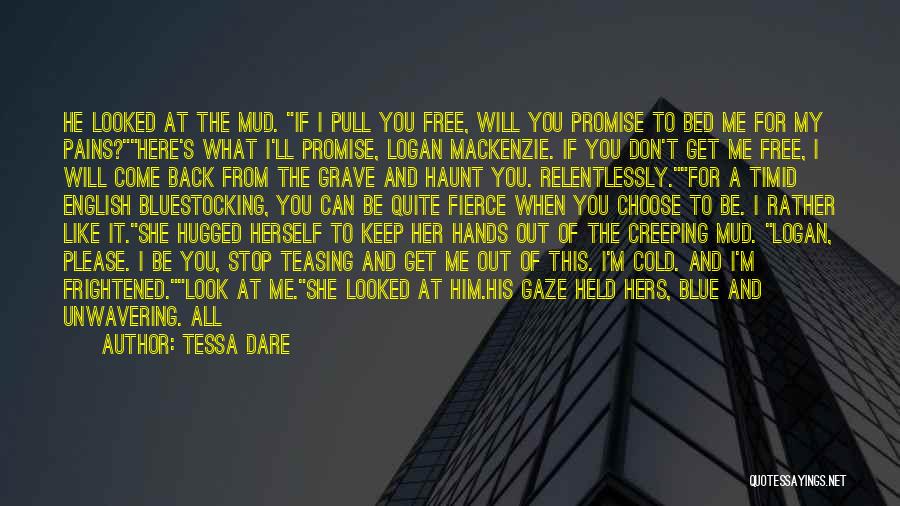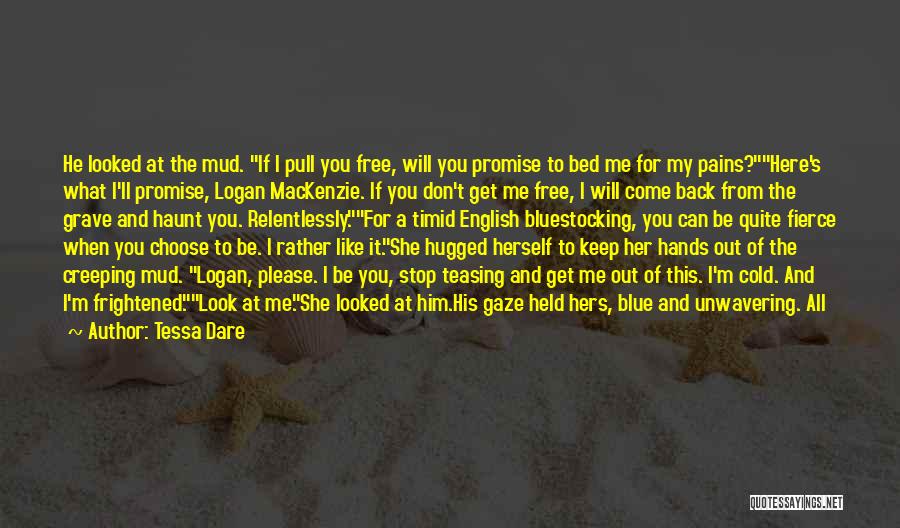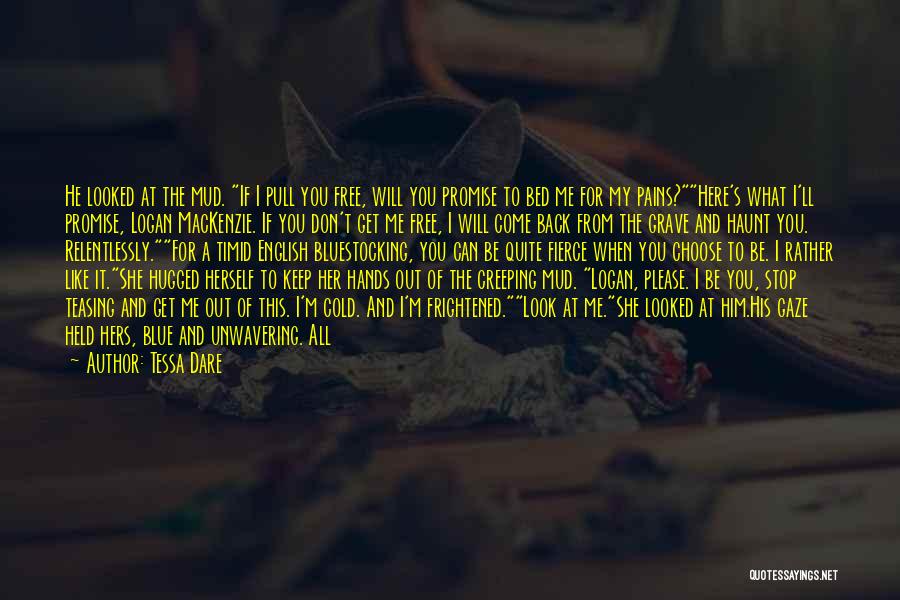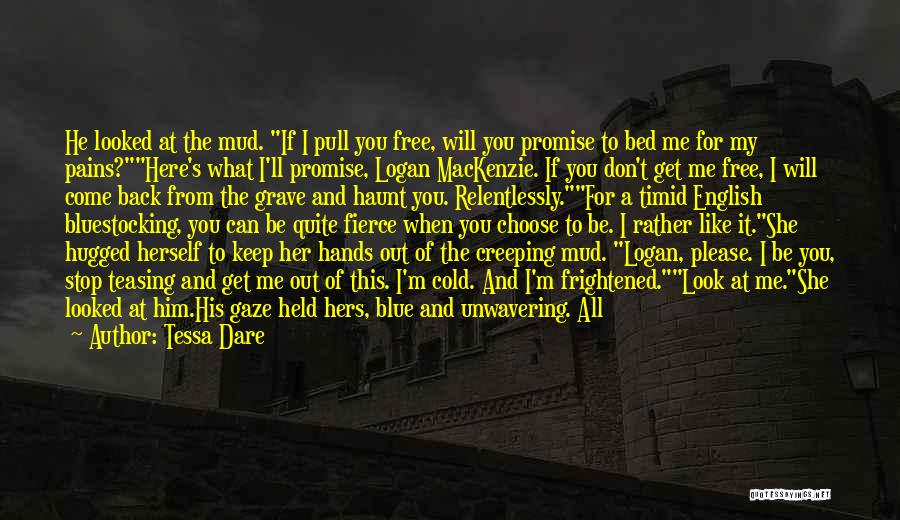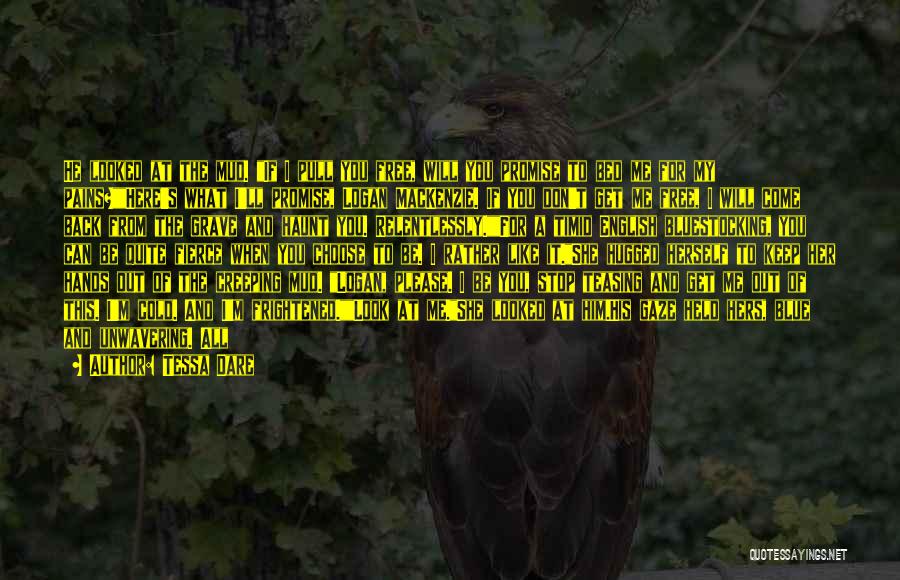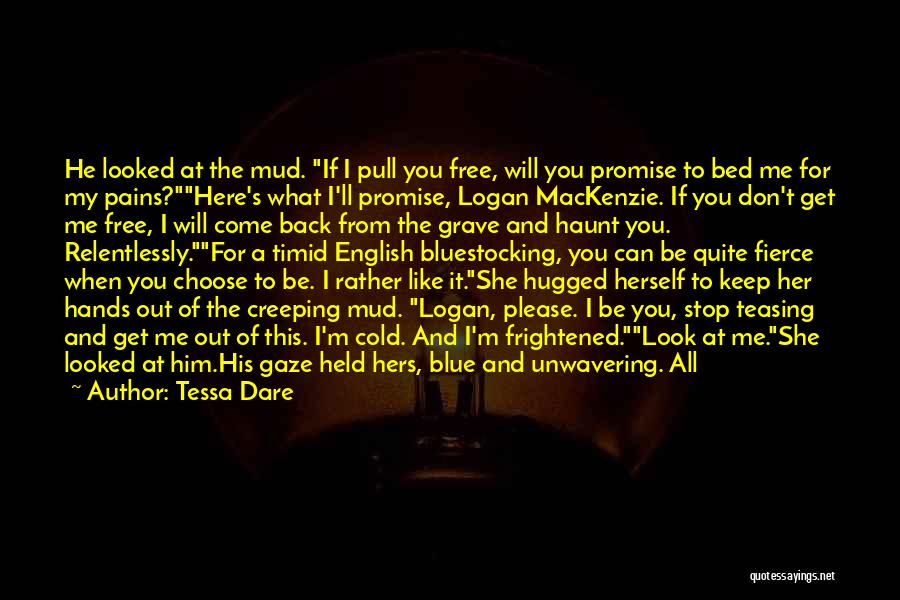 Related Authors
Related Topics