Cora Reilly Quotes
He Held Me Against His Body And His Upper Arm Was Close To My Face, So I Turned And Bit Him. He Was So Startled He Actually Released Me And I Tried To Jab Him With The Knife, But He Gripped My Wrist.

"Did You Bite Me?" He Asked As He Stared At My Teeth Marks On His Bicep.

"Not Hard Enough. There Isn't Even Blood," I Said. Luca's Shoulders Twitched Once, Then Again. He Was Fighting Laughter. Not The Effect I'd Intended When I Bit Him But I Had To Admit I Loved The Sound Of His Deep Chuckle.

"I Think You've Done Enough Damage For One Day," He Said.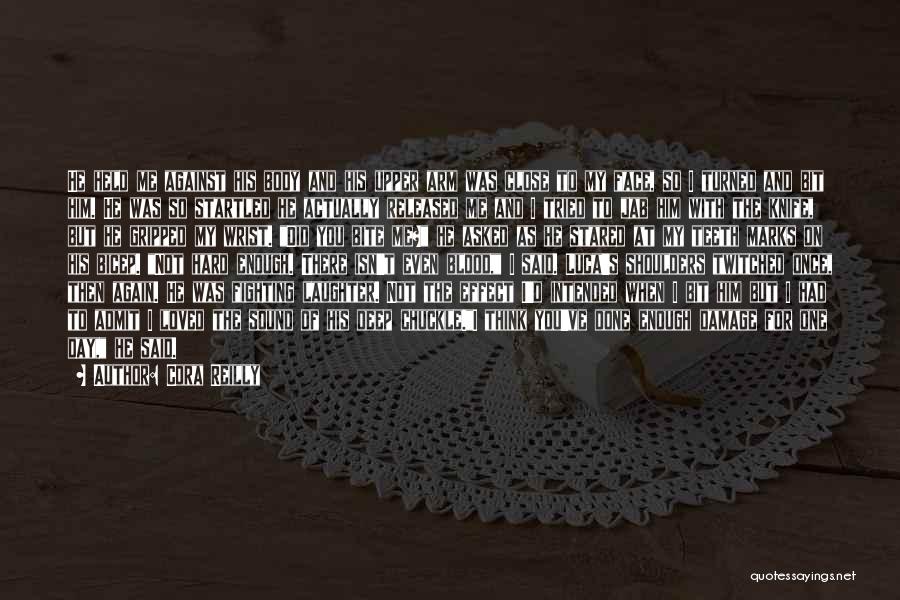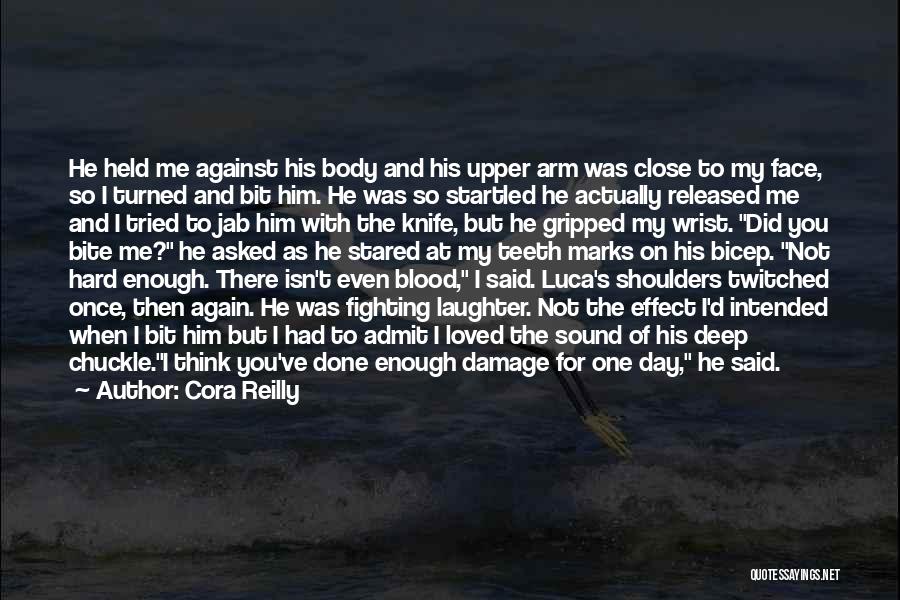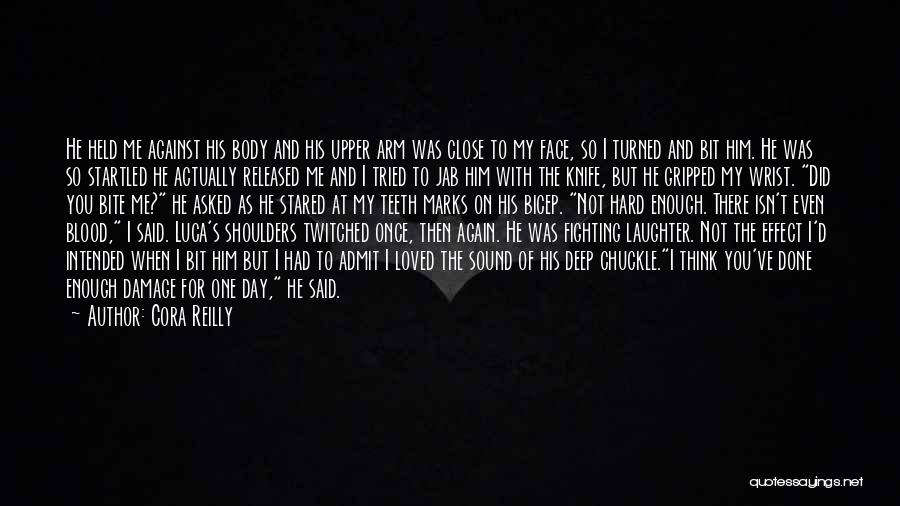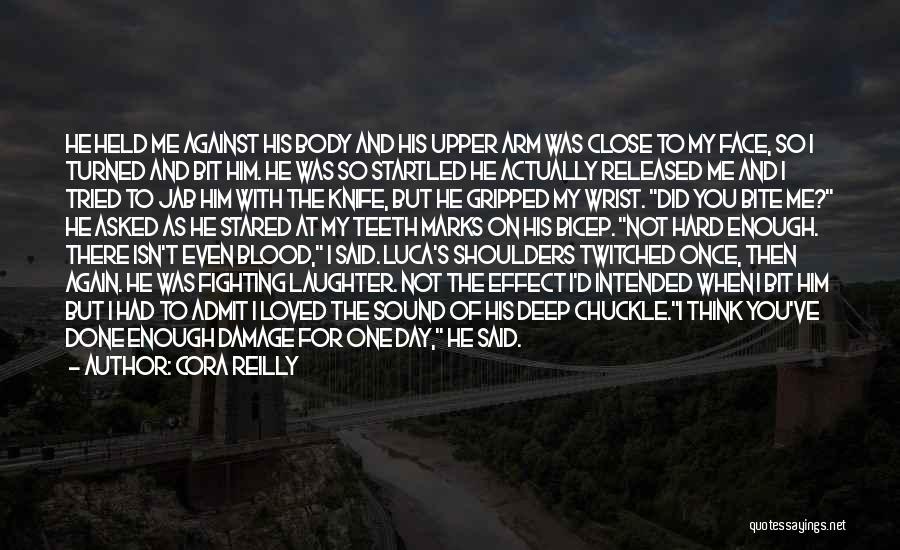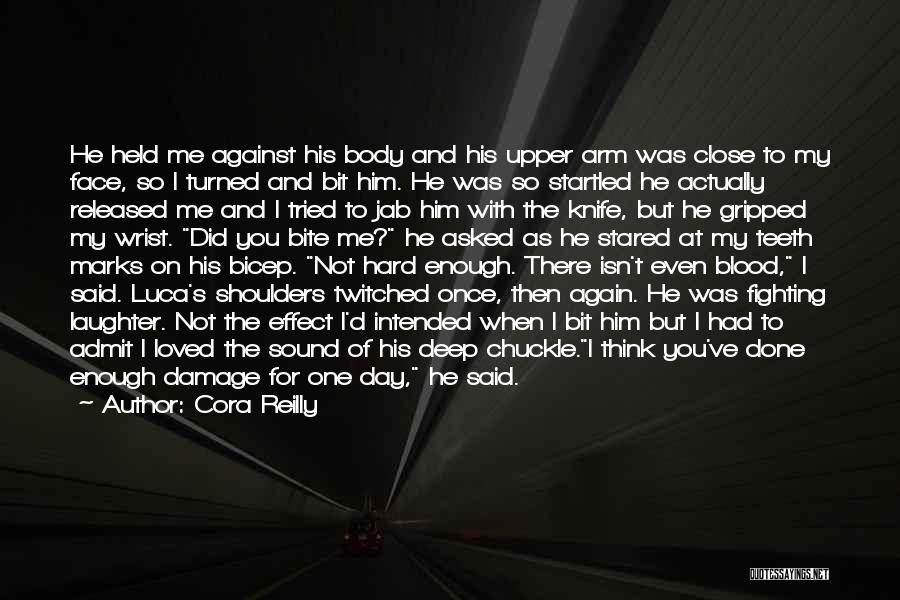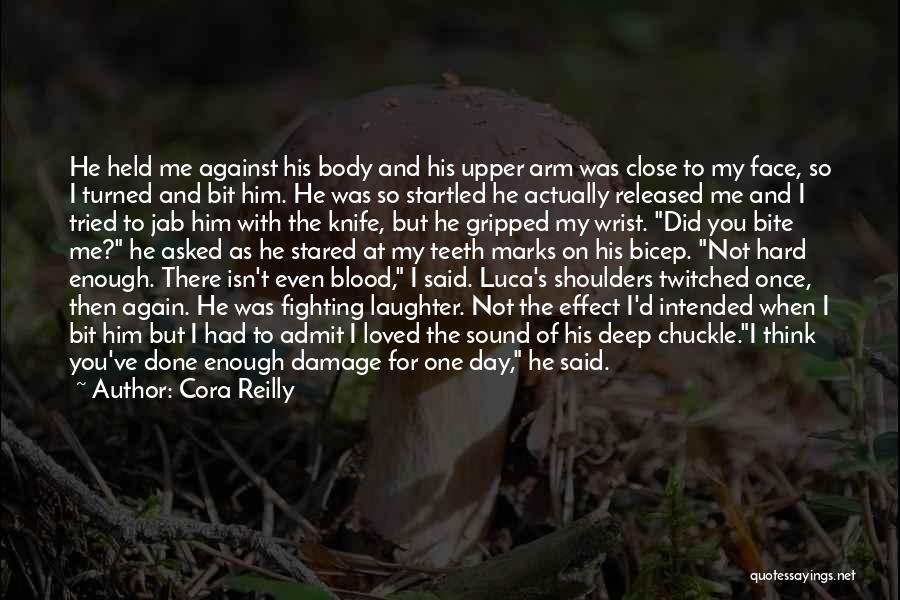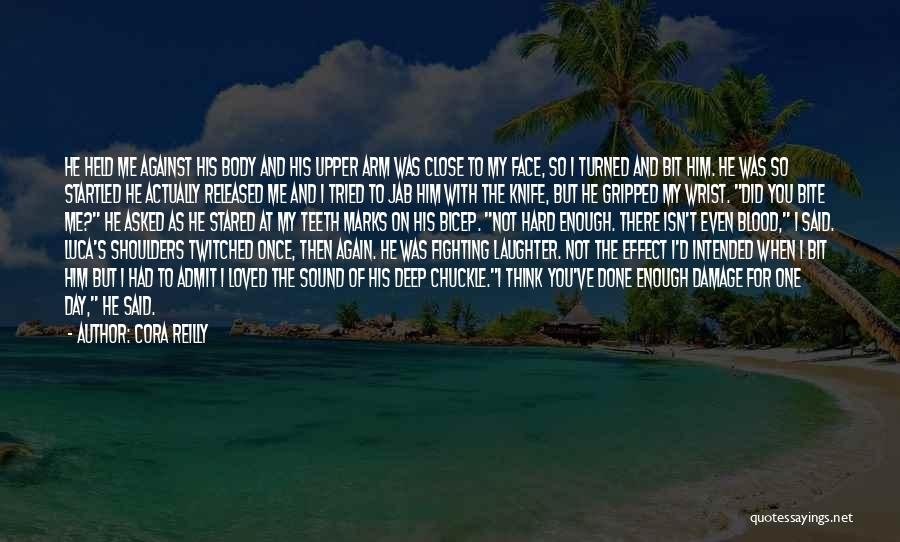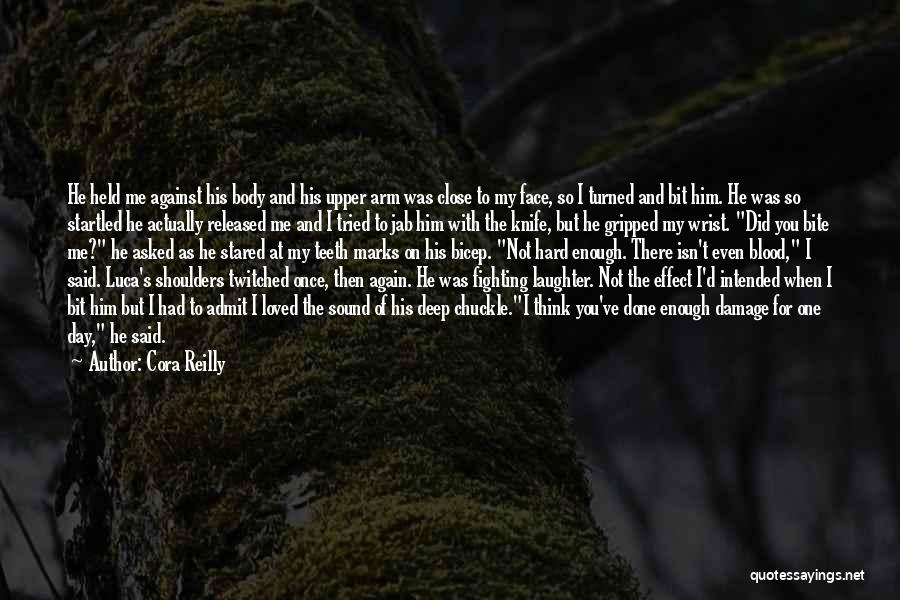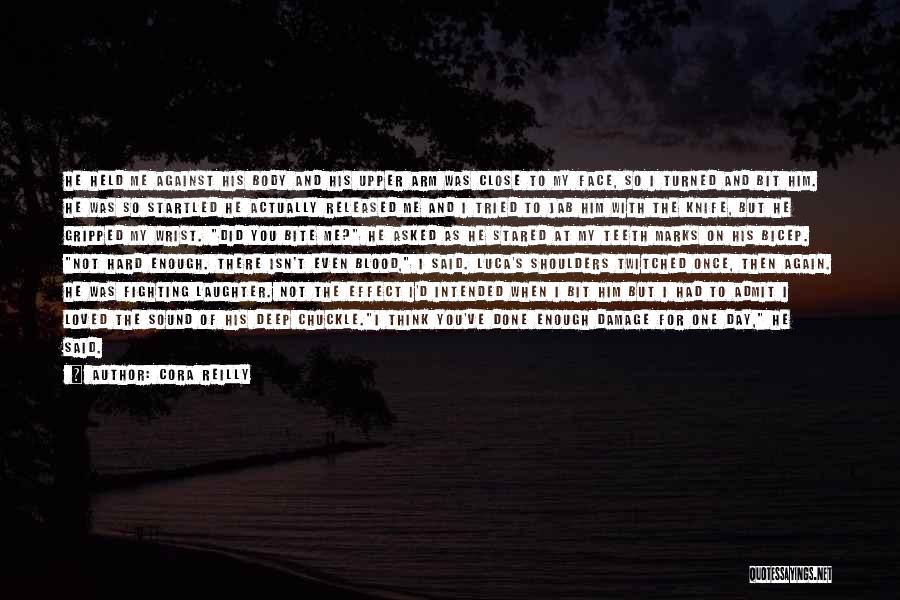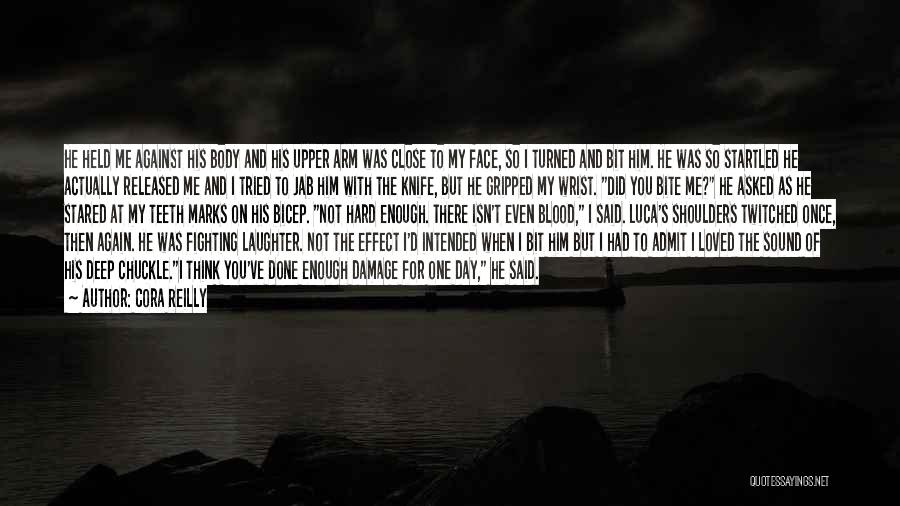 Related Authors
Related Topics