Tara Brown Quotes
He Grabs My Hands And Lifts Them Up In The Air. I Grip The Railing On The Top Of The Bed.
"Don't Move Those Hands," He Whispers Into My Nape. I Nod And Lick My Lips. I'm On My Tiptoes. My Breath Is Catching And Coming Out Spurts Of Rough Air. His Hands Run Down My Arms. I Shiver And Pant. His Lips Brush The Back Of My Neck. He Sweeps My Hair To One Side, Kissing Down My Shoulder Blade. Heat And Nerves Battle Low In My Belly As His Hands Grip My Hips, Pulling Me Back To Him.
"Don't Let Go Of That Railing, Sarah." His Words Are Growled Between Kisses And Licks. I Hear The Menacing Threat In Them.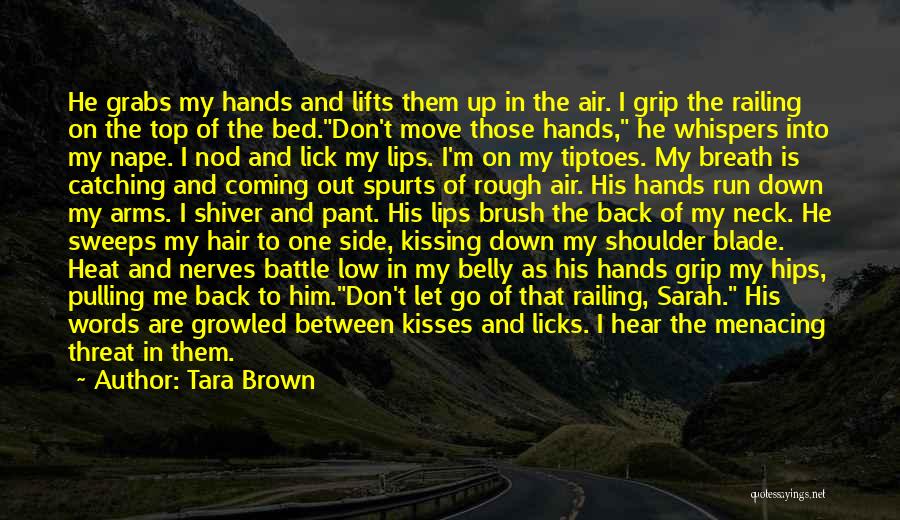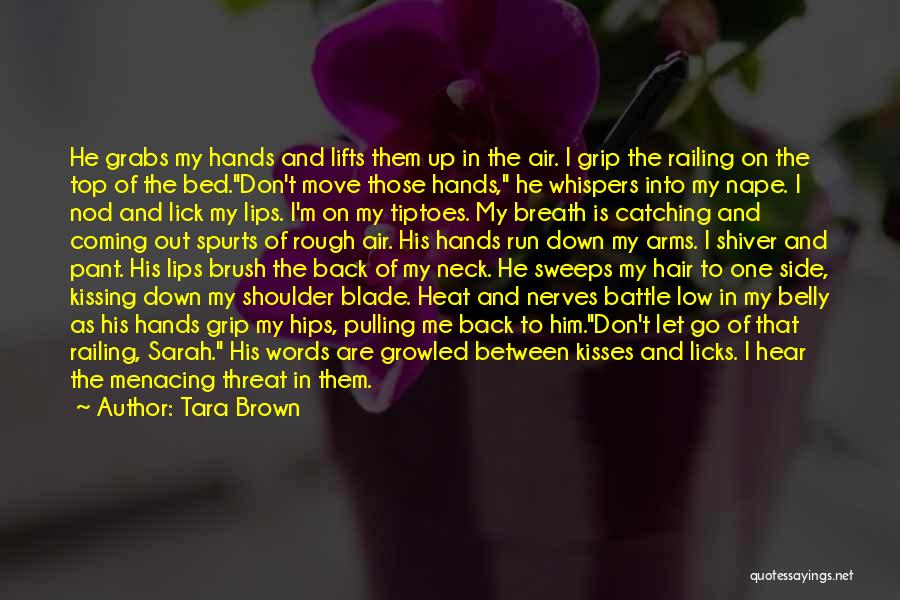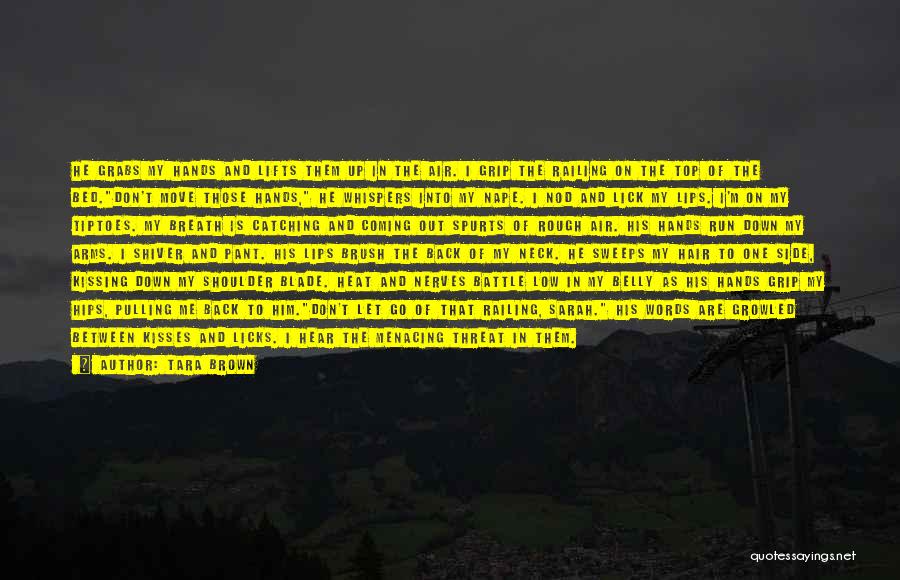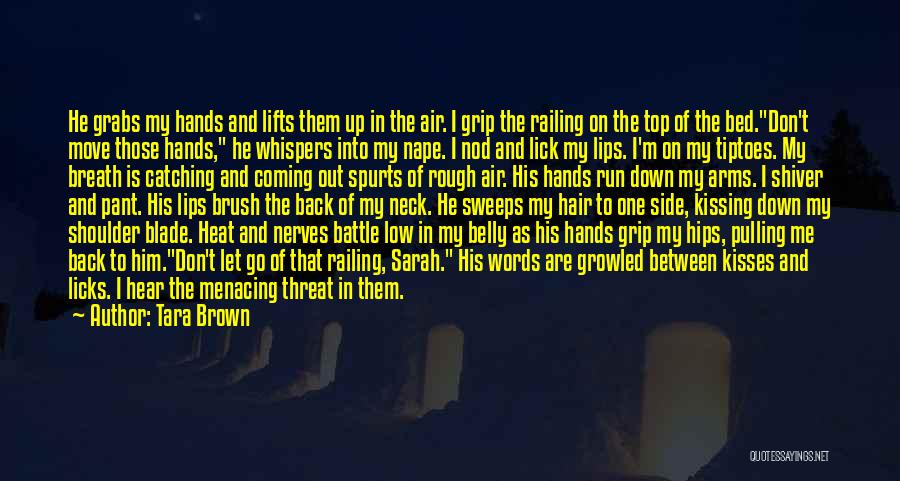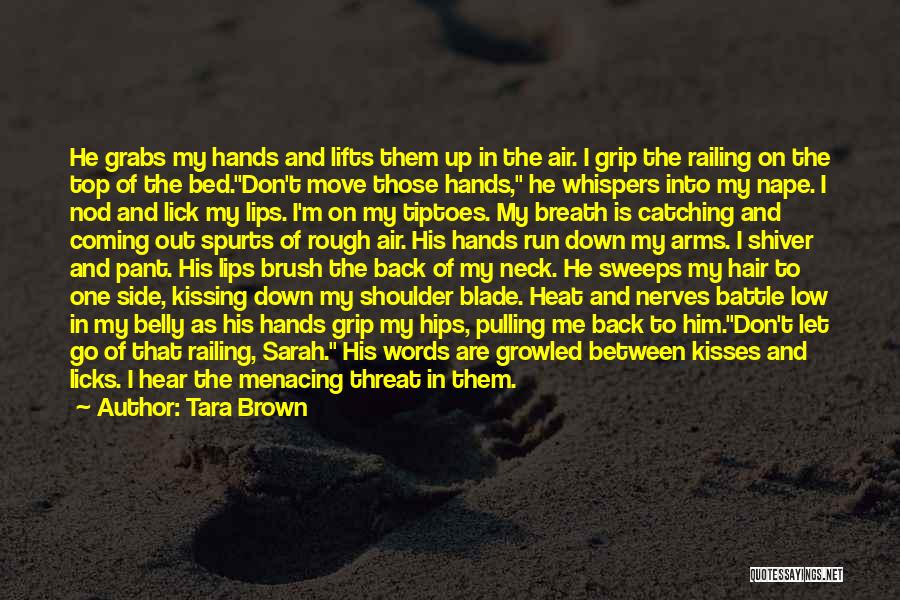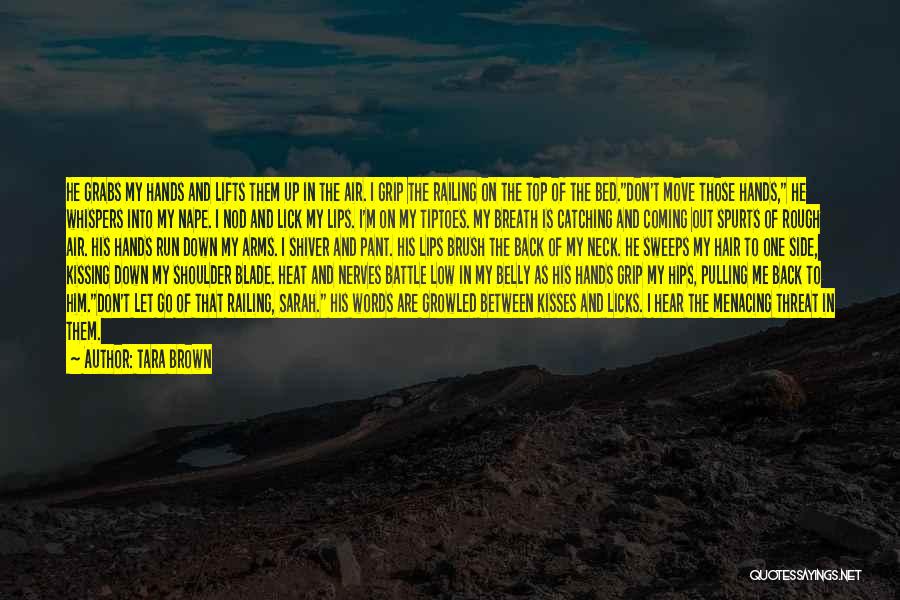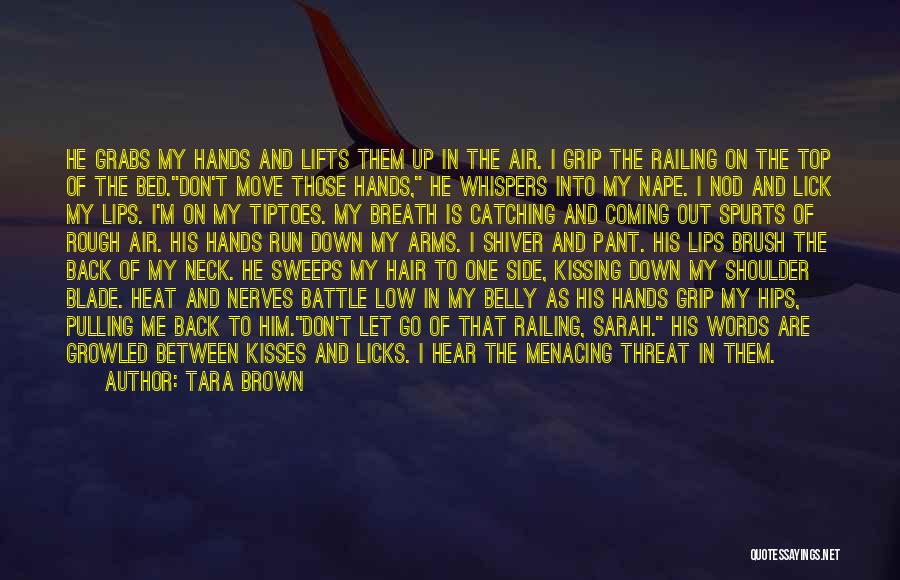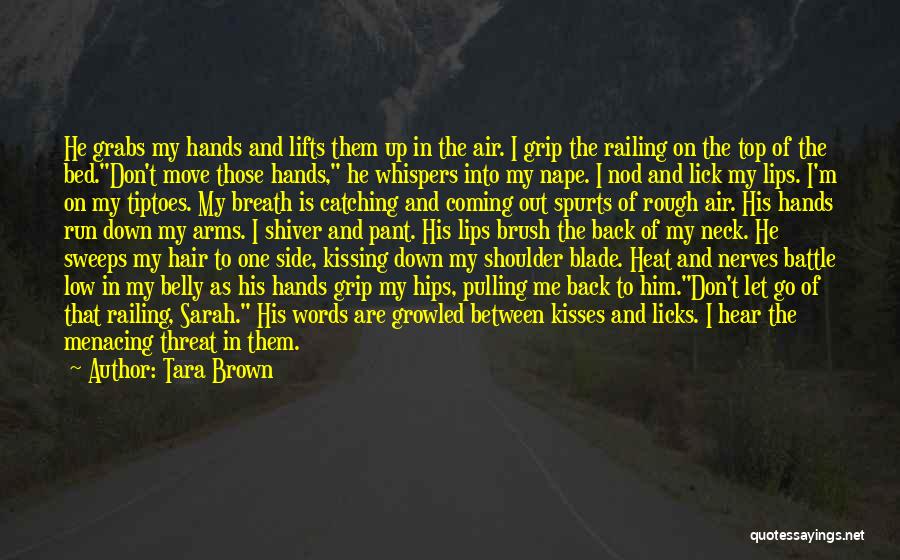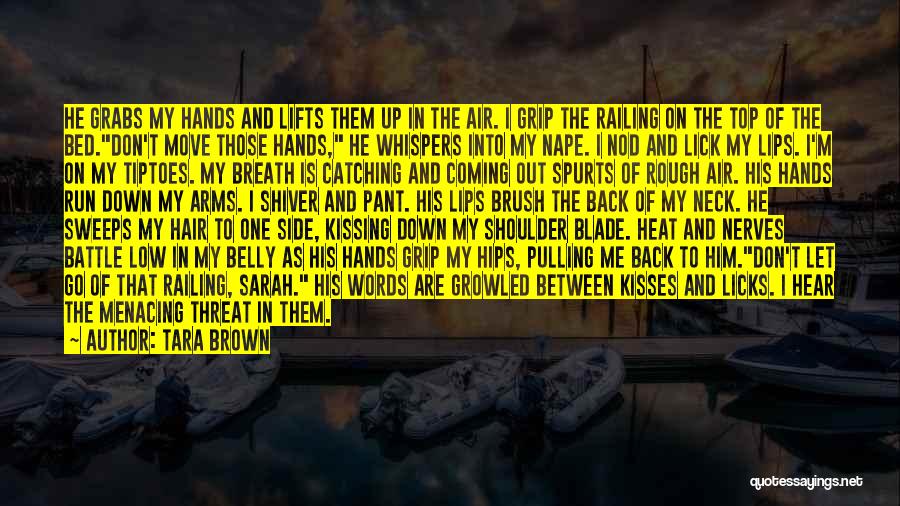 Related Authors
Related Topics