Robert Frost Quotes
He Got A Good Glass For Six Hundred Dollars.
His New Job Gave Him Leisure For Stargazing.
Often He Bid Me Come And Have A Look
Up The Brass Barrel, Velvet Black Inside,
At A Star Quaking In The Other End.
I Recollect A Night Of Broken Clouds
And Underfoot Snow Melted Down To Ice,
And Melting Further In The Wind To Mud.
Bradford And I Had Out The Telescope.
We Spread Our Two Legs As It Spread Its Three,
Pointed Our Thoughts The Way We Pointed It,
And Standing At Our Leisure Till The Day Broke,
Said Some Of The Best Things We Ever Said.
That Telescope Was Christened The Star-Splitter,
Because It Didn't Do A Thing But Split
A Star In Two Or Three The Way You Split
A Globule Of Quicksilver In Your Hand
With One Stroke Of Your Finger In The Middle.
It's A Star-splitter If There Ever Was One,
And Ought To Do Some Good If Splitting Stars
'Sa Thing To Be Compared With Splitting Wood.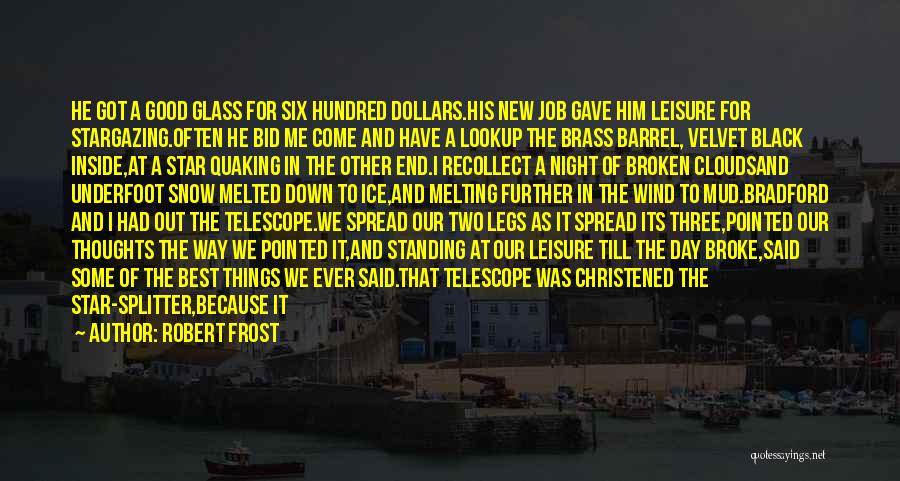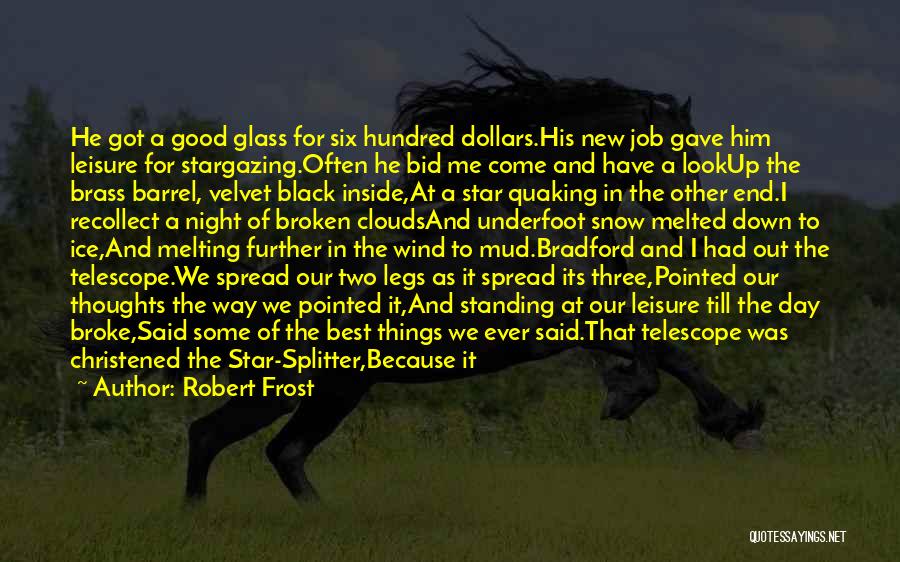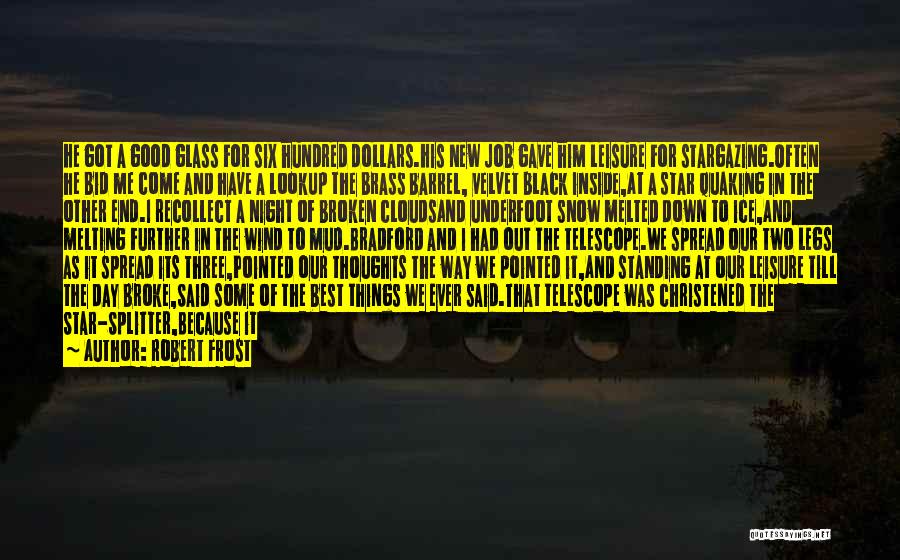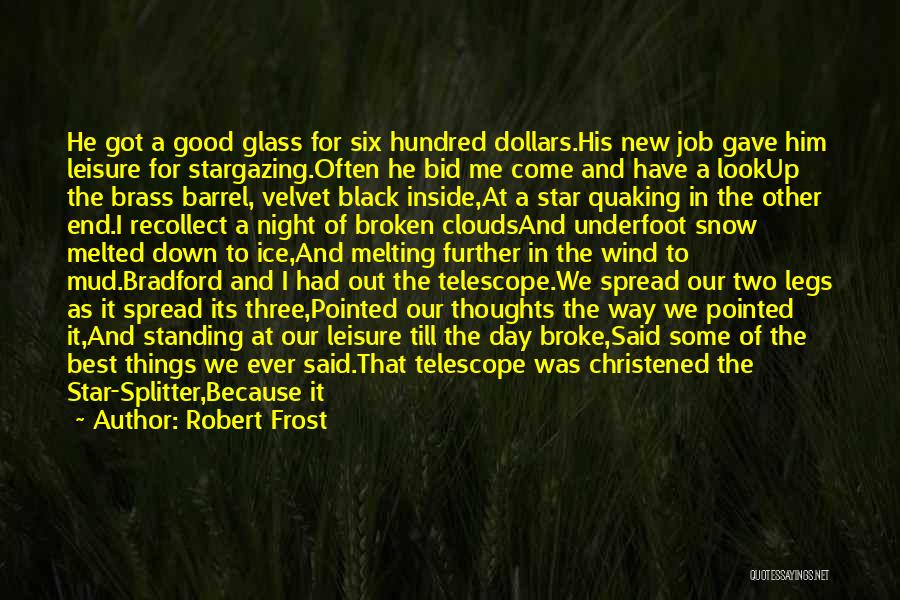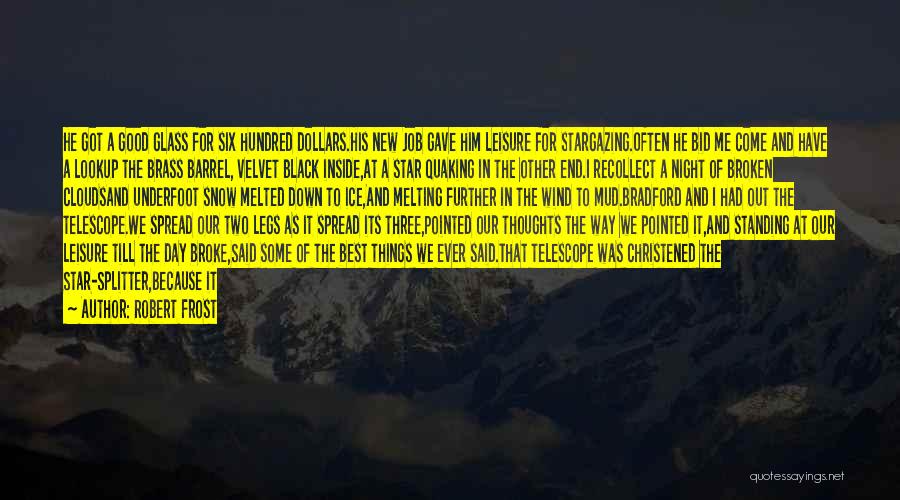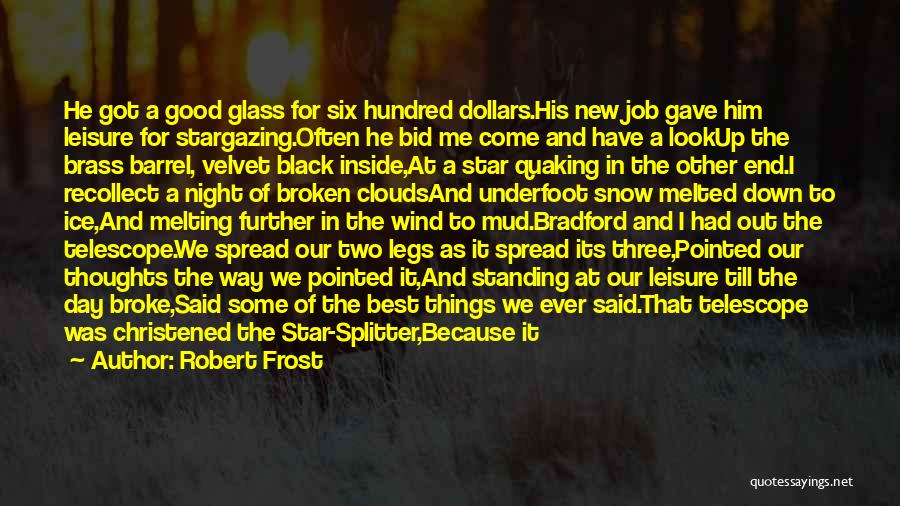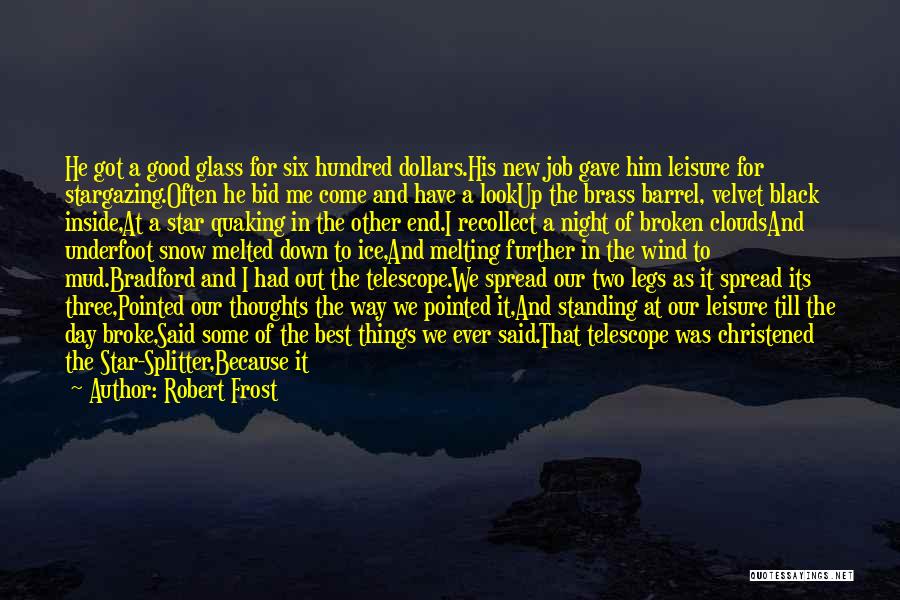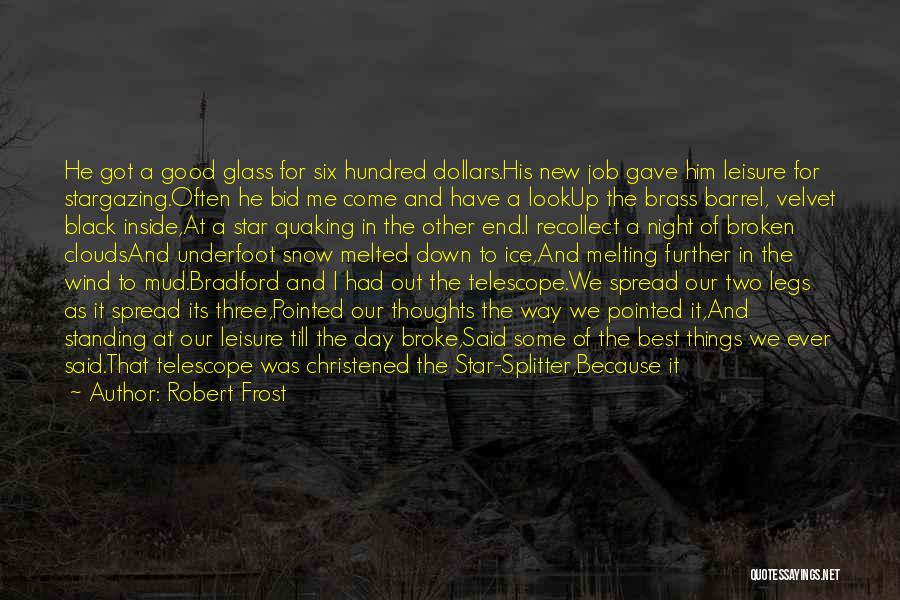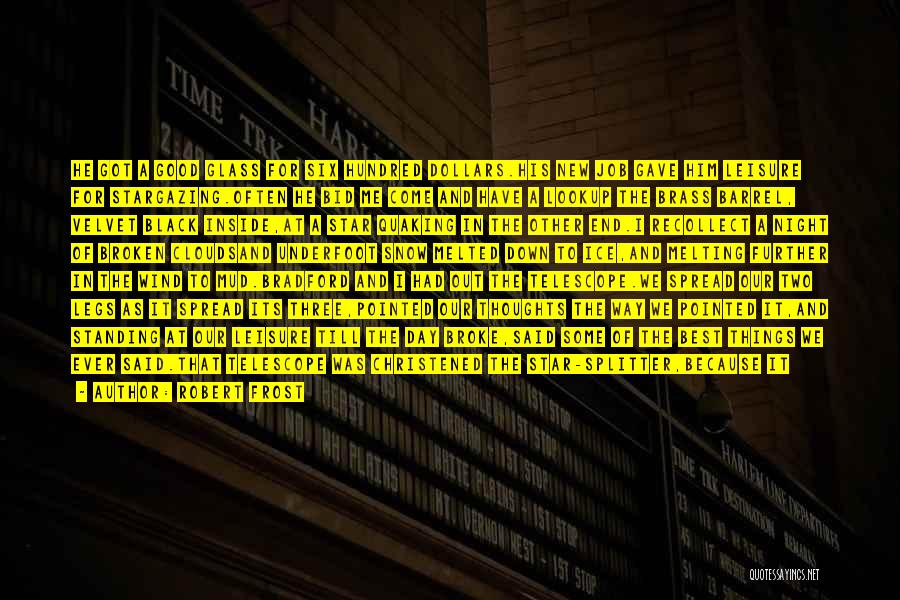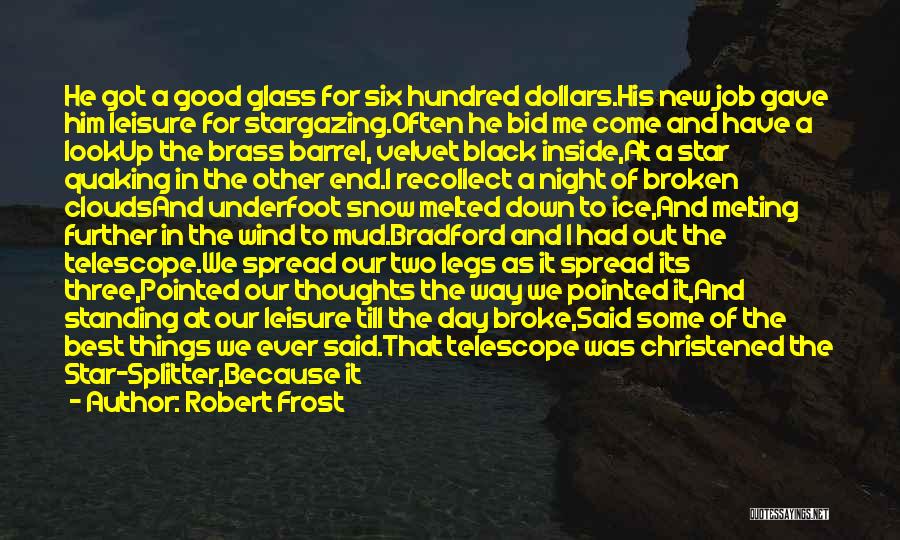 Related Authors
Related Topics