Shaye Evans Quotes
He Disowned Me," I Murmured. "Kicked Me Out And Told Me To Come Back When I Changed My Choice."
"He Seriously Used Those Words? That It Was A Choice?"
I Nodded.
"You Can't Change It. Your Sexuality Is Like Your DNA. You Can't Cut Off Your Finger So It's No Longer There, Because It Is You. You're Born With It - You Just Discover It When You Mature.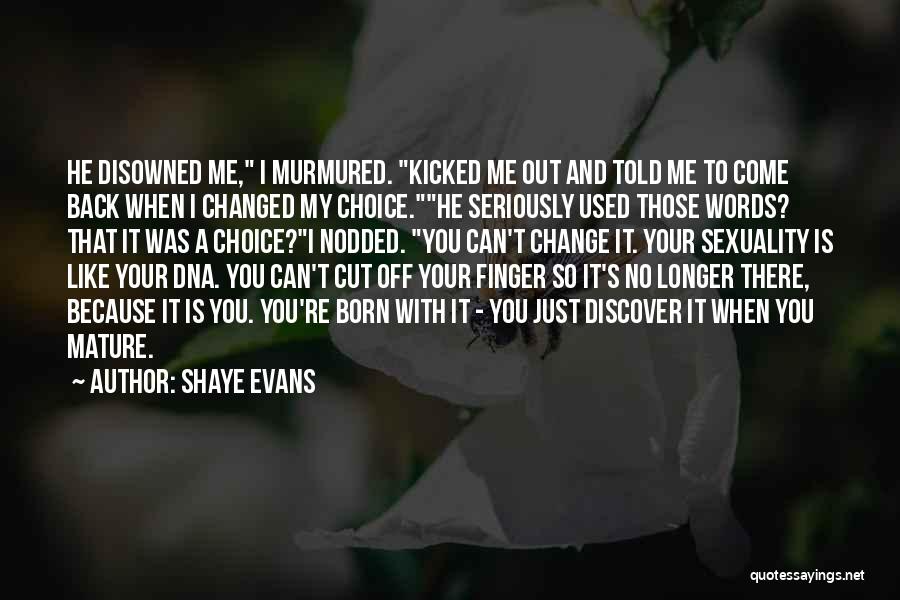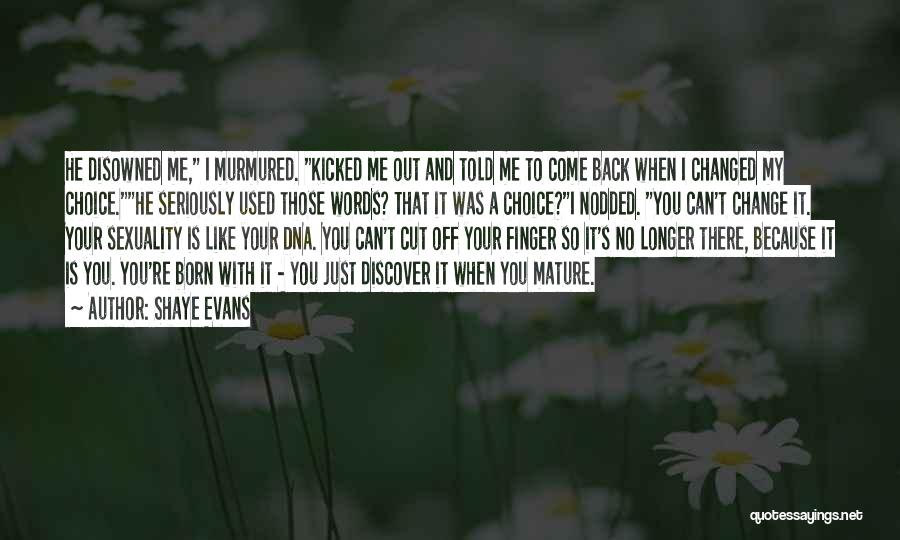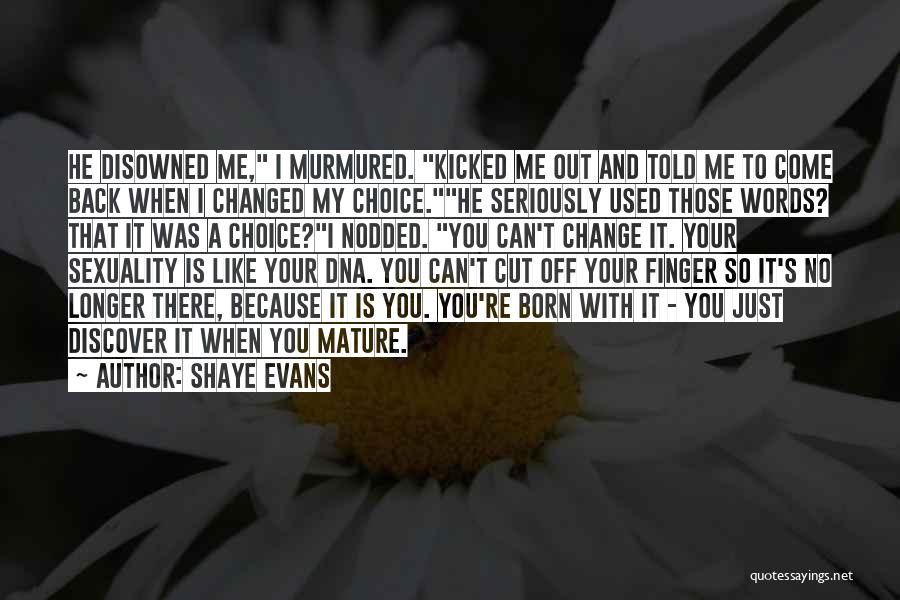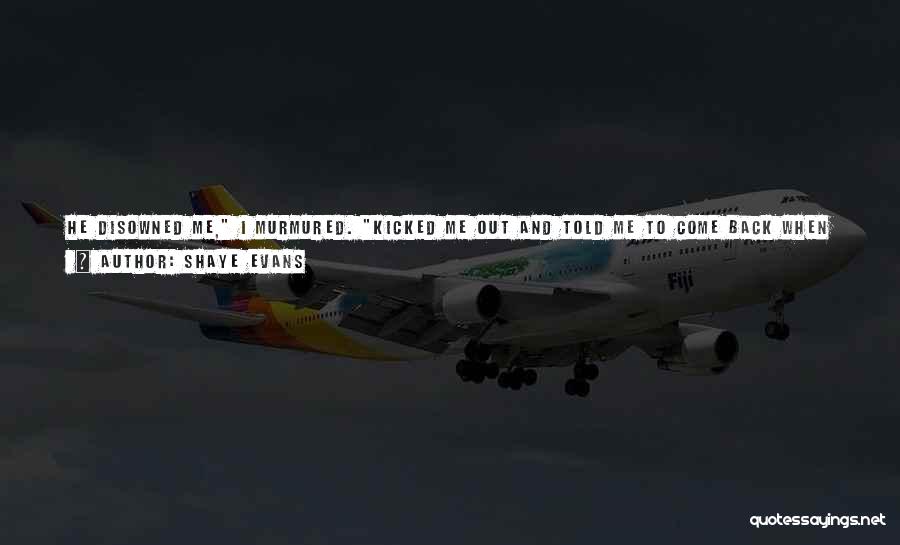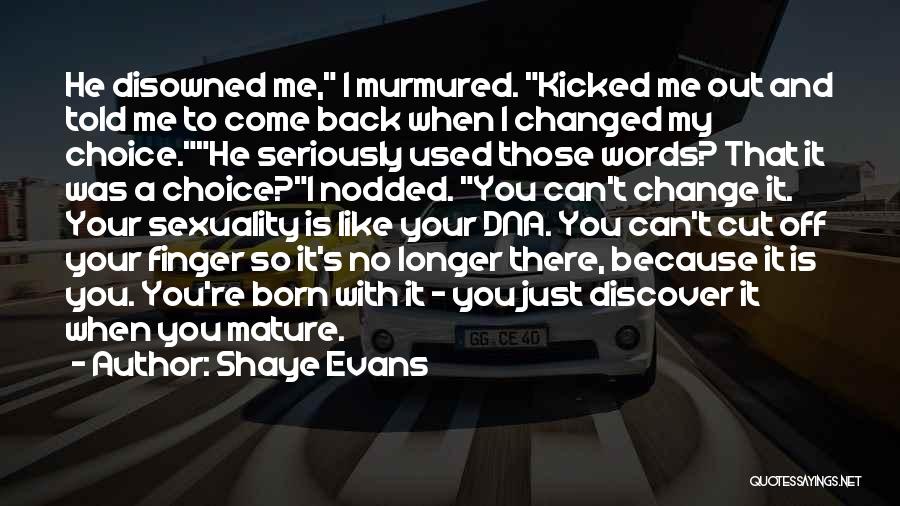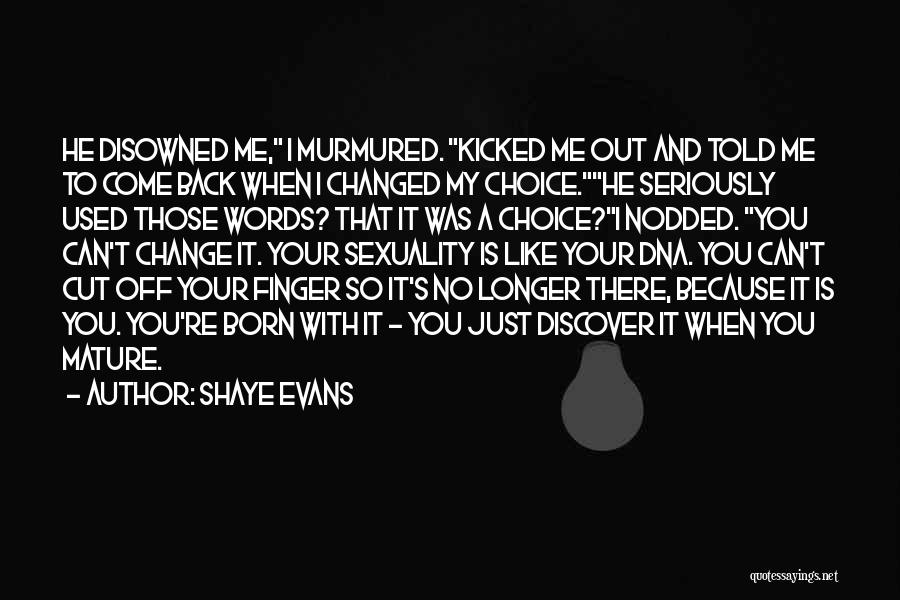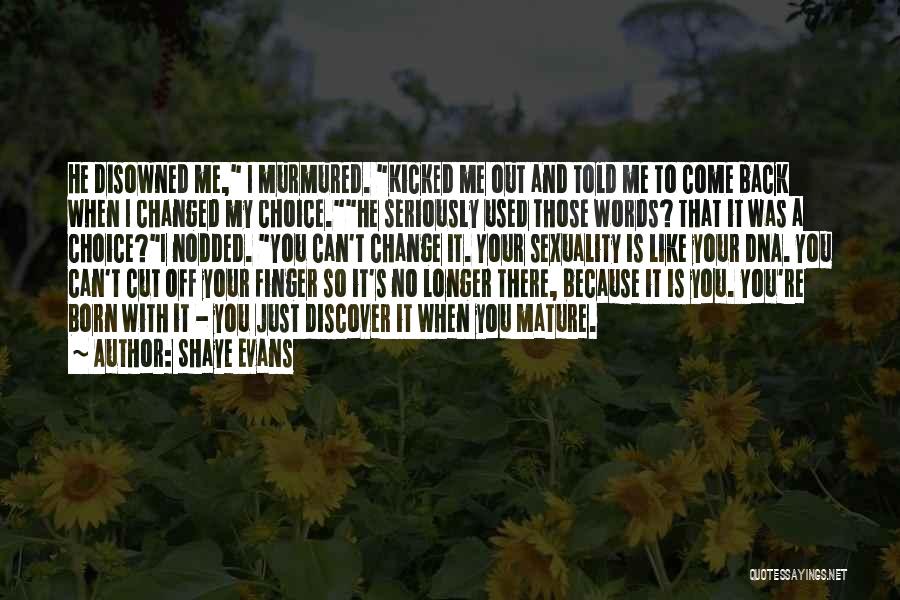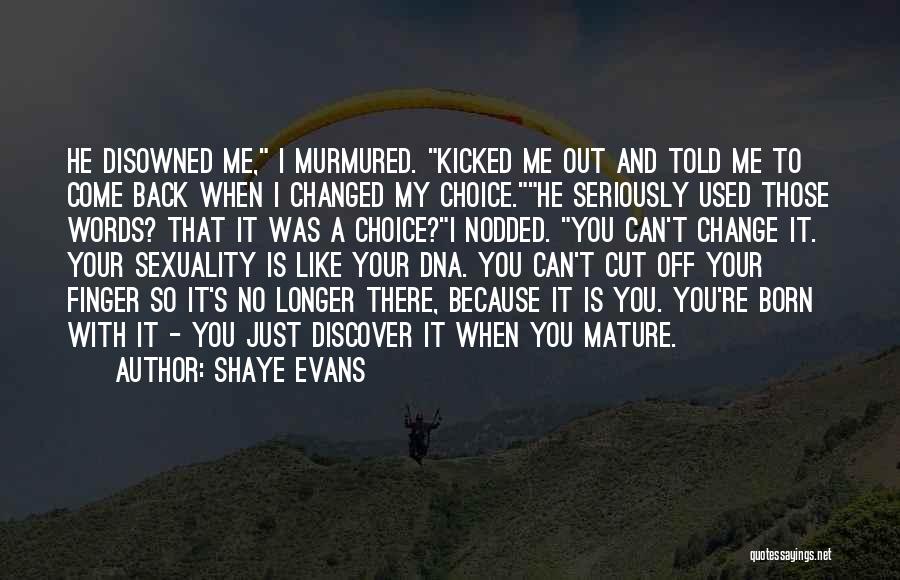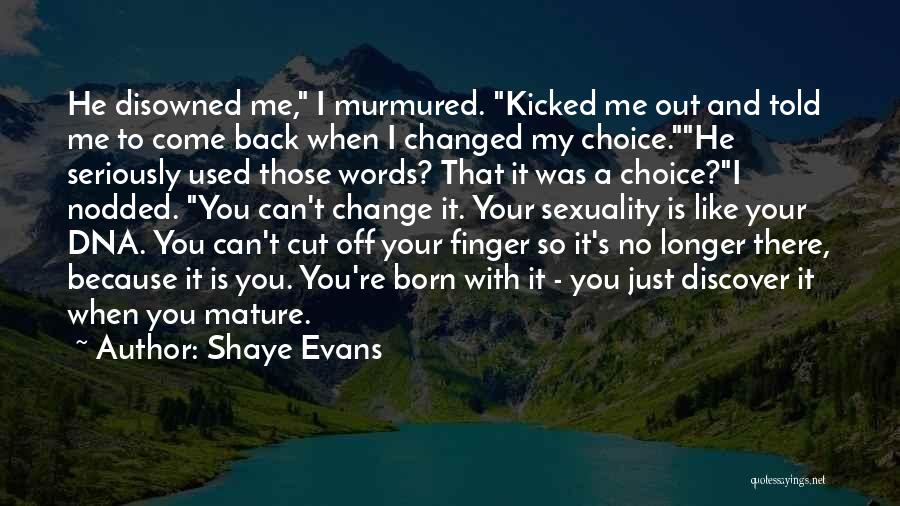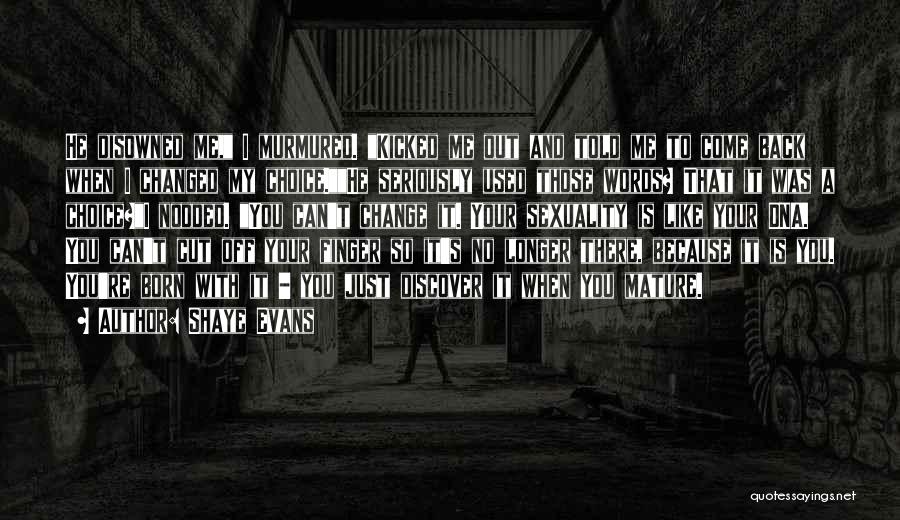 Related Authors
Related Topics