Jennifer Shirk Quotes
He Couldn't Help It. The Need To Soothe And Touch Her Was Overwhelming. He Lifted His Hand To Trace The Delicate Curve Of Her Cheek. "You're With Me So You're In The Perfect Place. And By The Way, You're Beautiful - Inside And Out."
She Gave Him An Uncertain Smile. "You Could Have Said That In Front Of My Cousin, You Know? It Would Have Killed Her."
"I'm Saying It Now."
"But Nobody's Here To Hear It," She Said With A Nervous Catch Of Laughter.
"You're Here," He Said Huskily.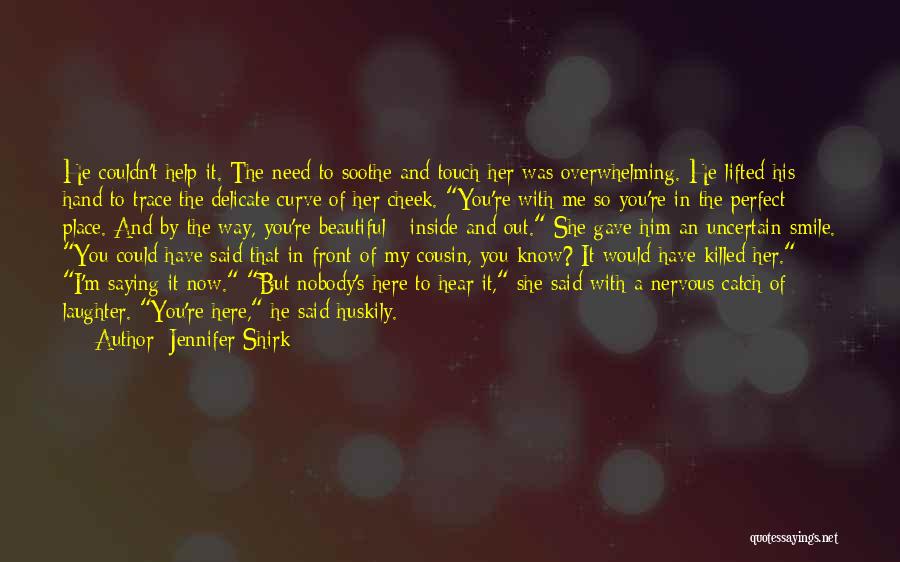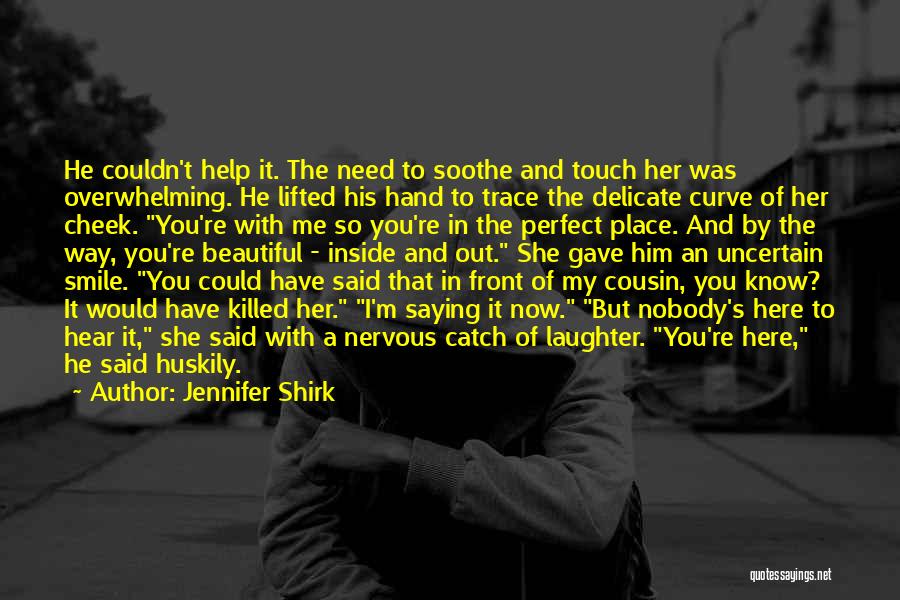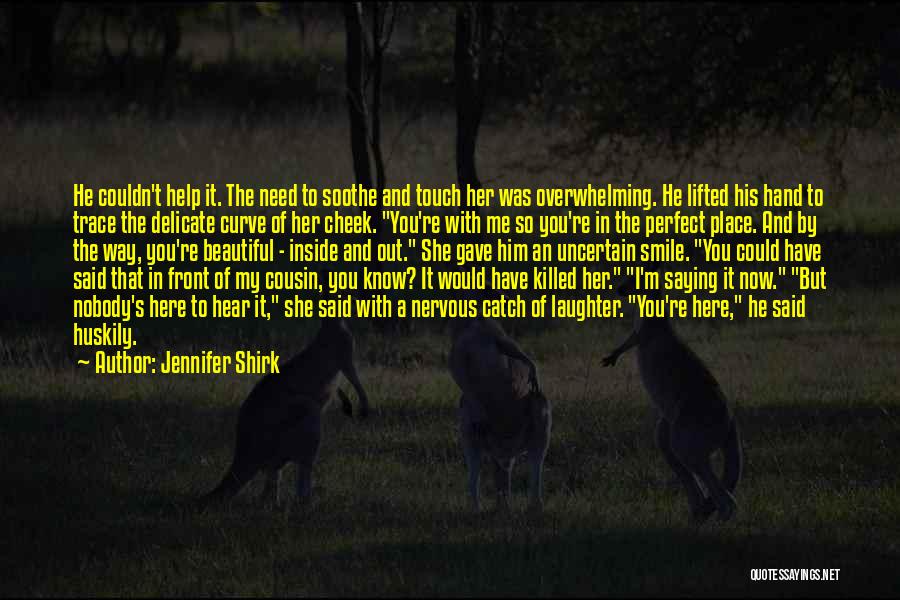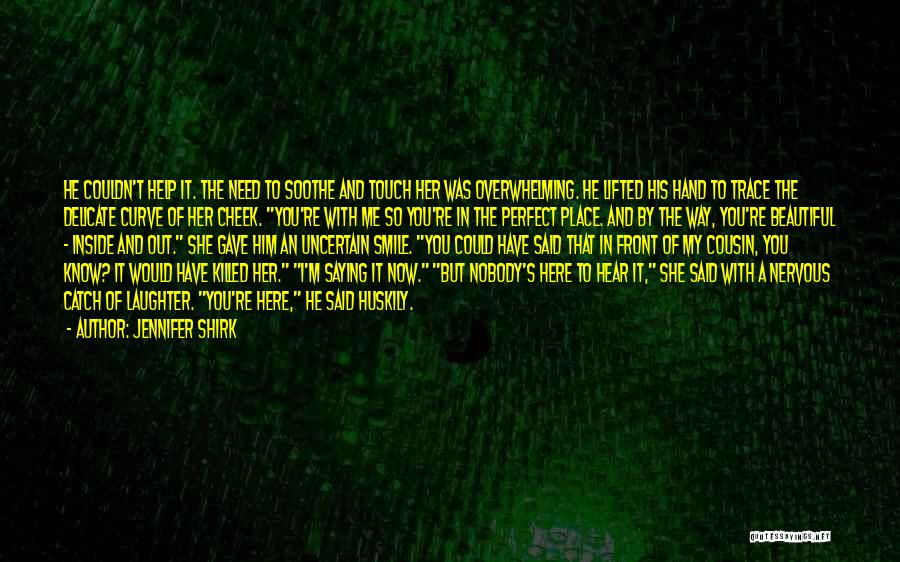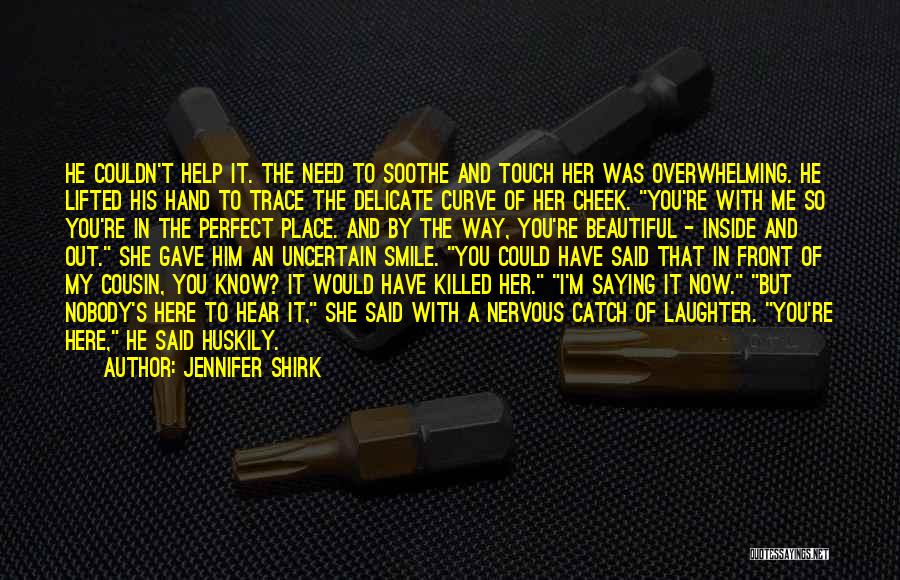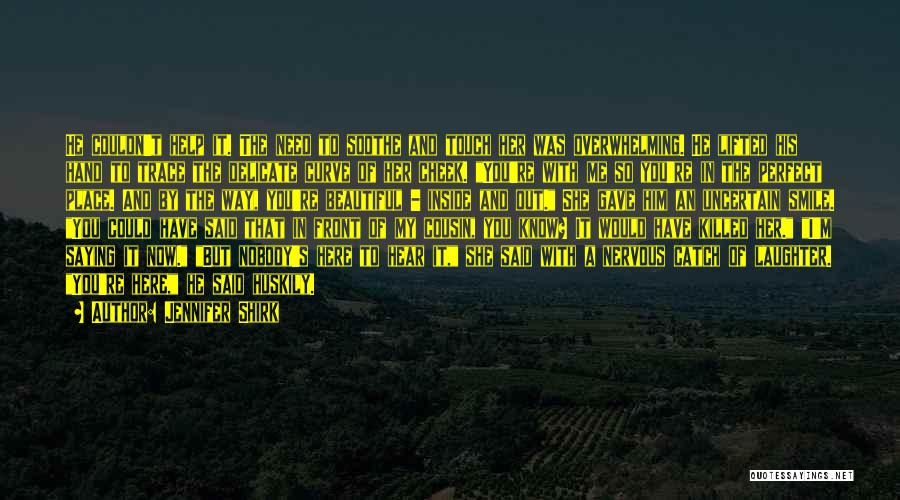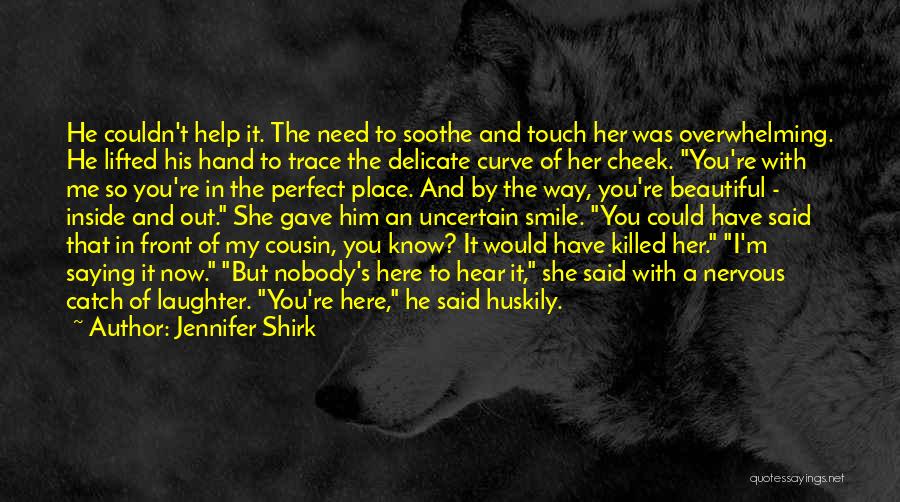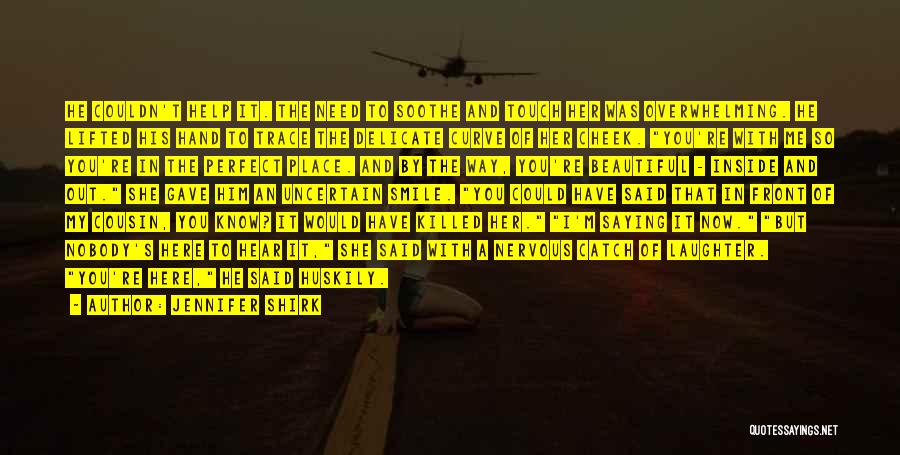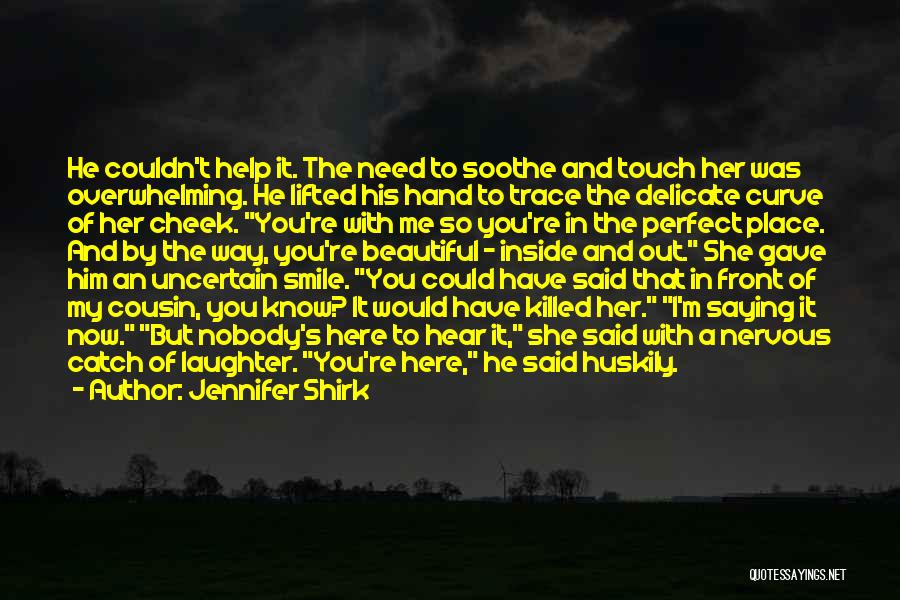 Related Authors
Related Topics