Salman Rushdie Quotes
Give Up On Me " He Begged Her. "I Don't Like People Dropping In To See Me Without Warning, I Have Forgotten The Rules Of Seven Tiles And Kabaddi, I Can't Recite My Prayers, I Don't Know What Should Happen At A Nikah Ceremony, And In This City Where I Grew Up I Get Lost If I'm On My Own. This Isn't Home. It Makes Me Giddy Because It Feels Like Home And Is Not. It Makes My Heart Tremble And My Head Spin."
"You're A Stupid, " She Shouted At Him. "A Stupid. Change Back! Damn Fool! Of Course You Can." She Was A Vortex, A Siren, Tempting Him Back To His Old Self. But It Was A Dead Self, A Shadow, A Ghost And He Would Not Become A Phantom. There Was A Return Ticket To London In His Wallet, And He Was Going To Use It.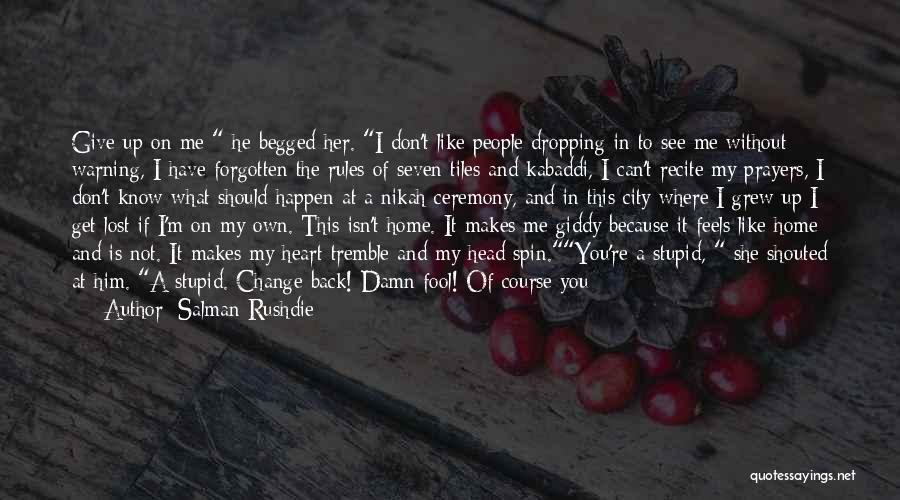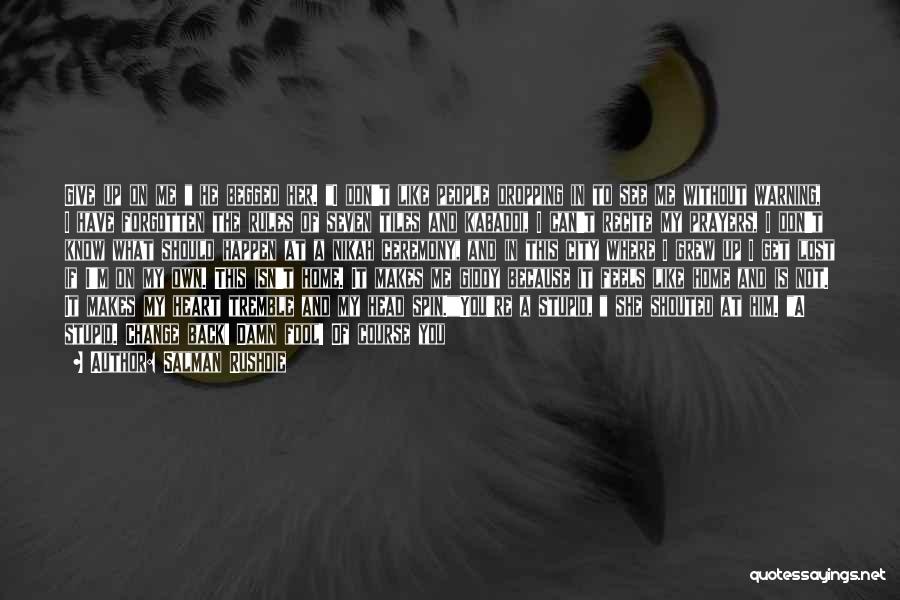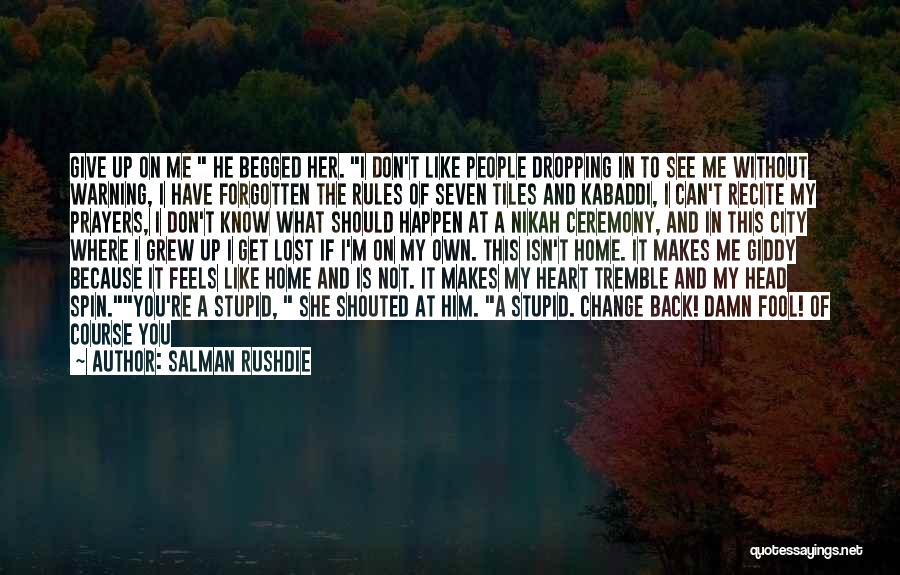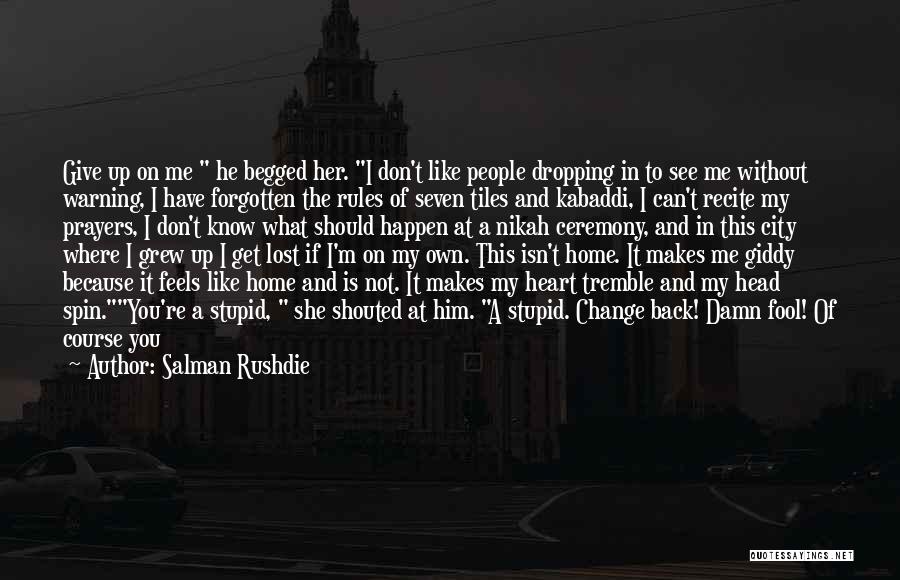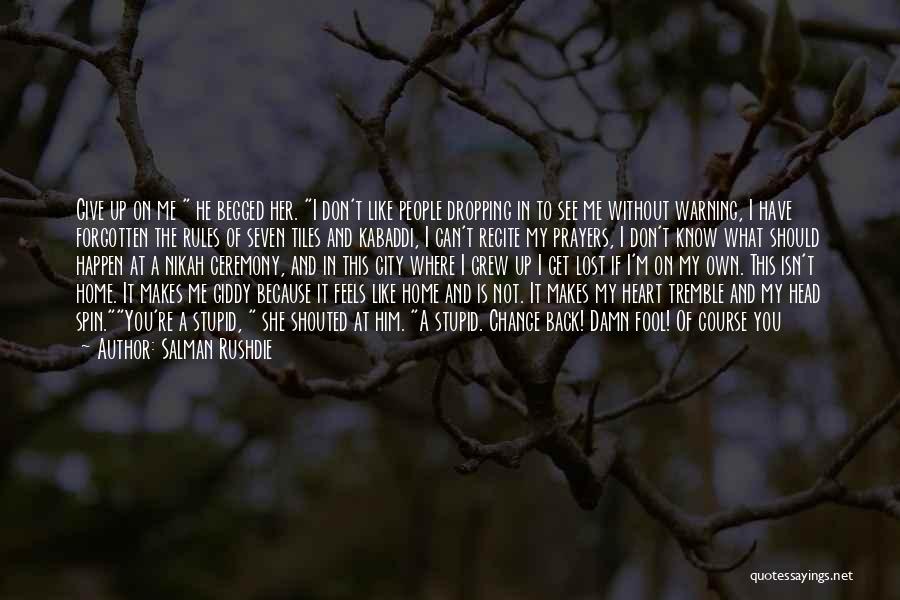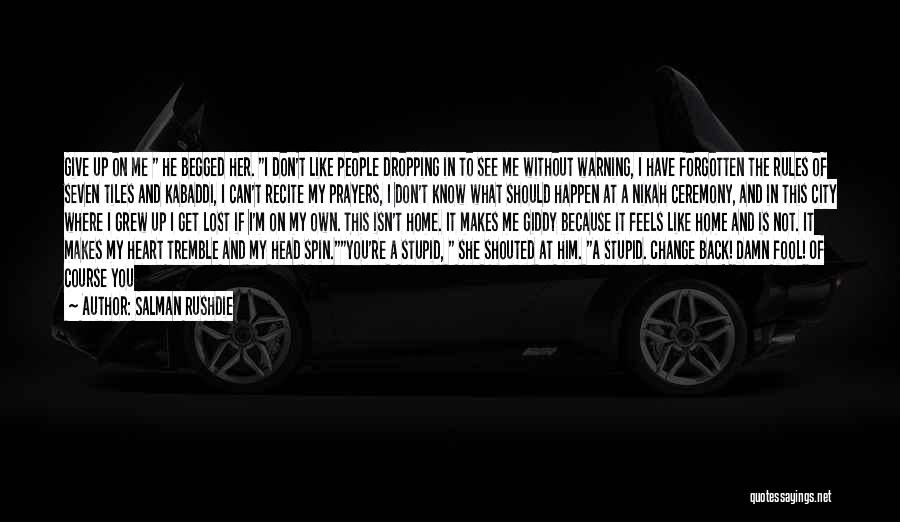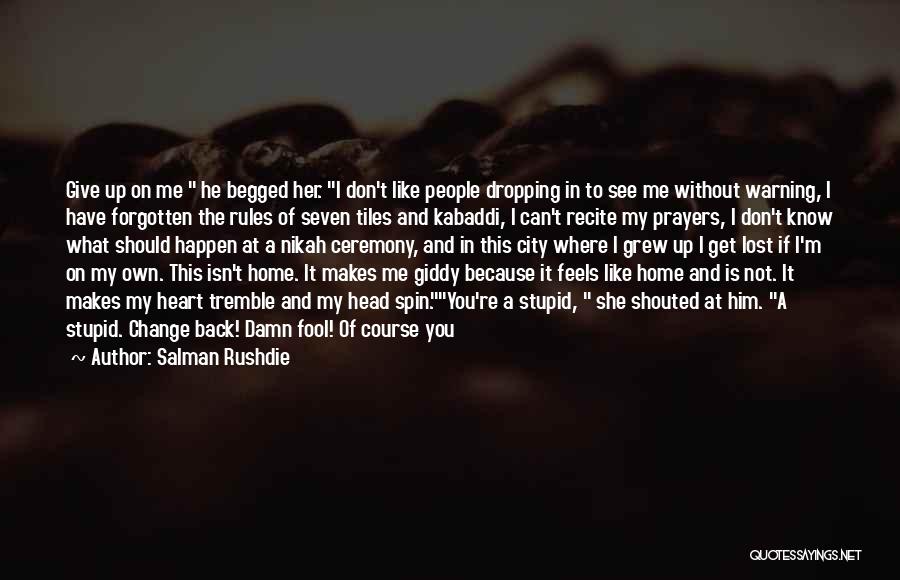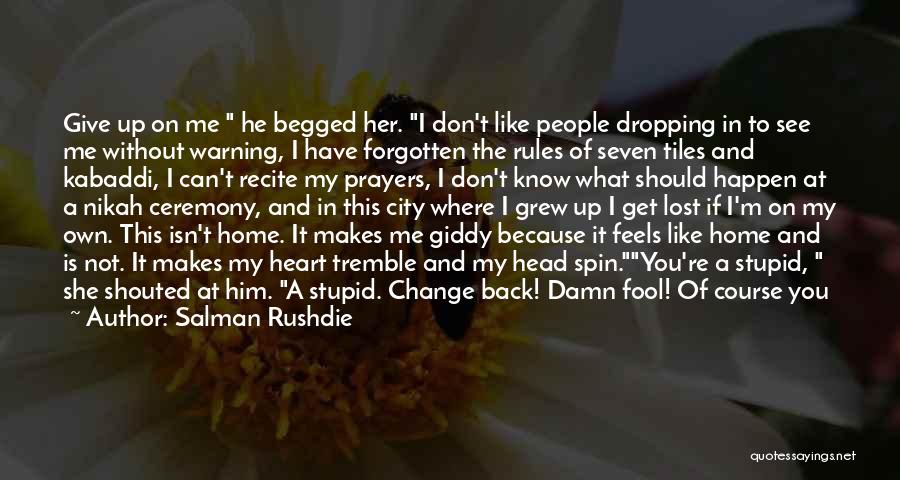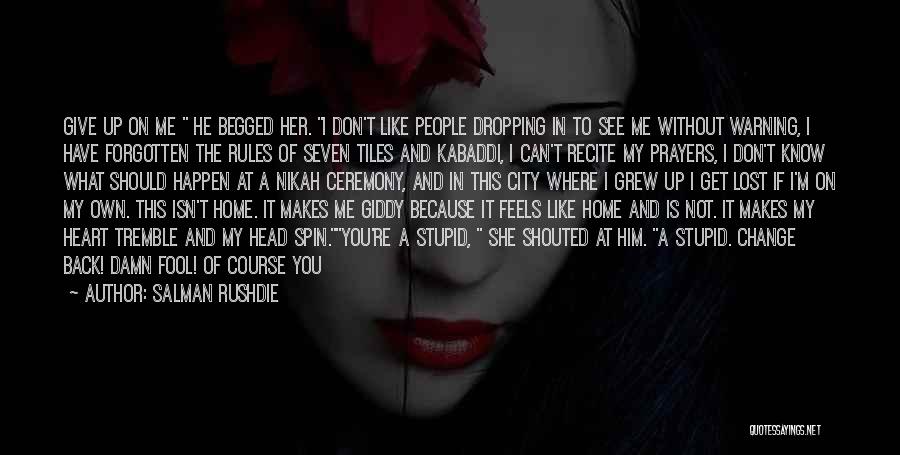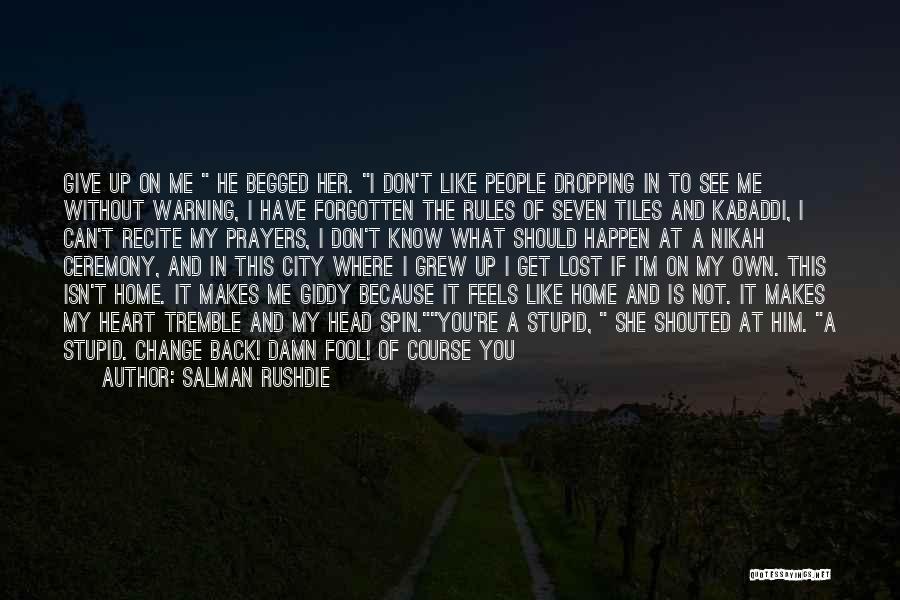 Related Authors
Related Topics