Ernest Becker Quotes
Freud's Greatest Discovery, The One Which Lies At The Root Of Psychodynamics, Is That The Great Cause Of Much Psychological Illness Is The Fear Of Knowledge Of Oneself-one One's Emotions, Impulses, Memories, Capacities, Potentialities, Of Ones' Destiny. We Have Discovered That Fear Of Knowledge Of Oneself Is Very Often Isomorphic With, And Parallel With, Fear Of The Outside World.

And What Is This Fear, But A Fear Of The Reality Of Creation In Relation To Our Powers And Possibilities:

In General This Kind Of Fear Is Defensive, In The Sense That It Is A Protection Of Our Self-esteem, Of Our Love And Respect For Ourselves. We Tend To Be Afraid Of Any Knowledge That Could Cause Us To Despise Ourselves Or To Make Us Feel Inferior, Weak, Worthless, Evil, Shameful. We Protect Ourselves And Our Ideal Image Of Ourselves By Repression And Similar Defenses, Which Are Essentially Techniques By Which We Avoid Becoming Conscious Of Unpleasant Or Dangerous Truths.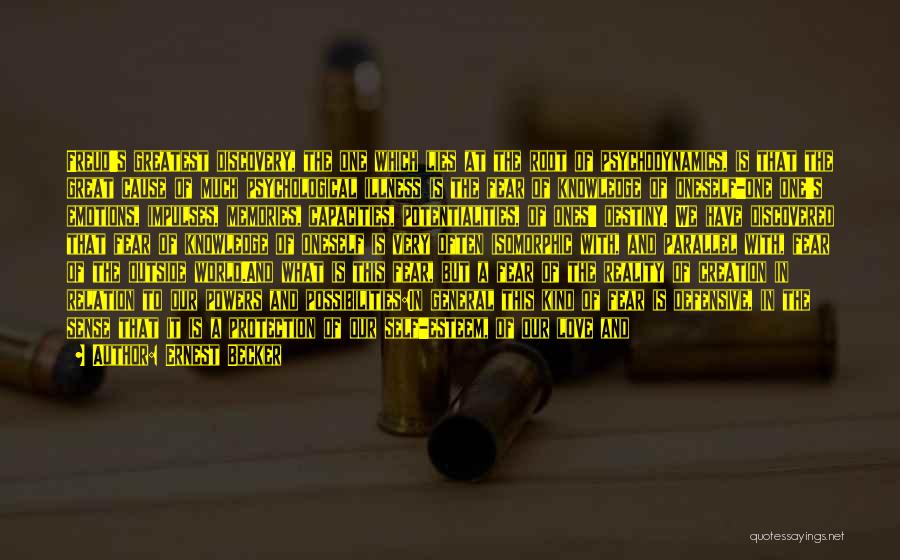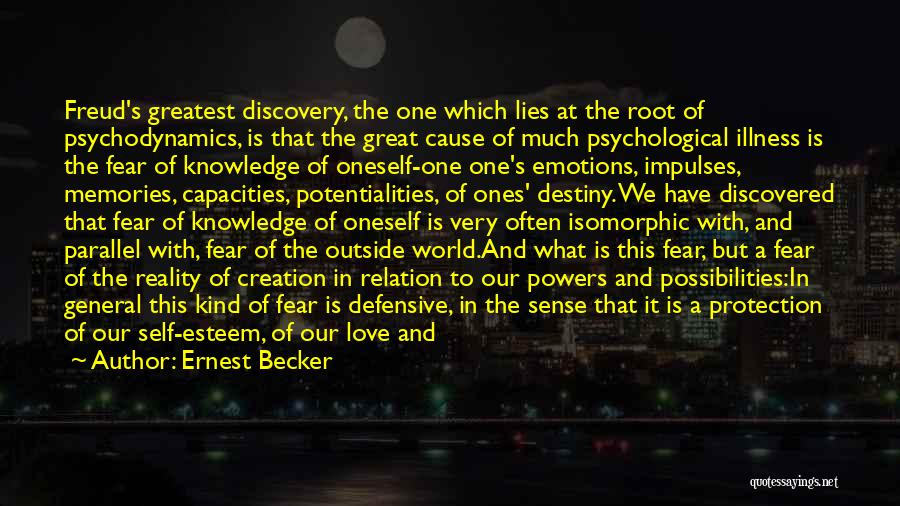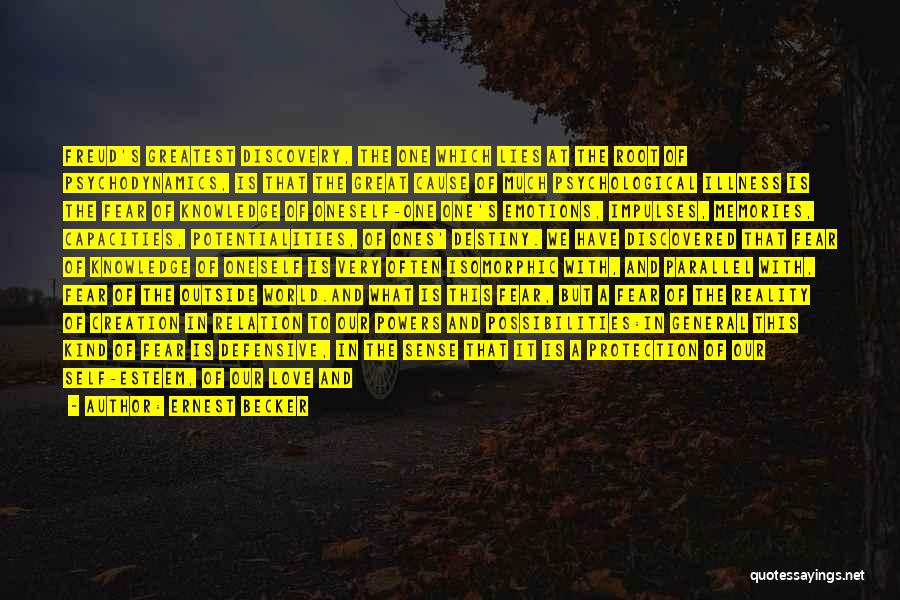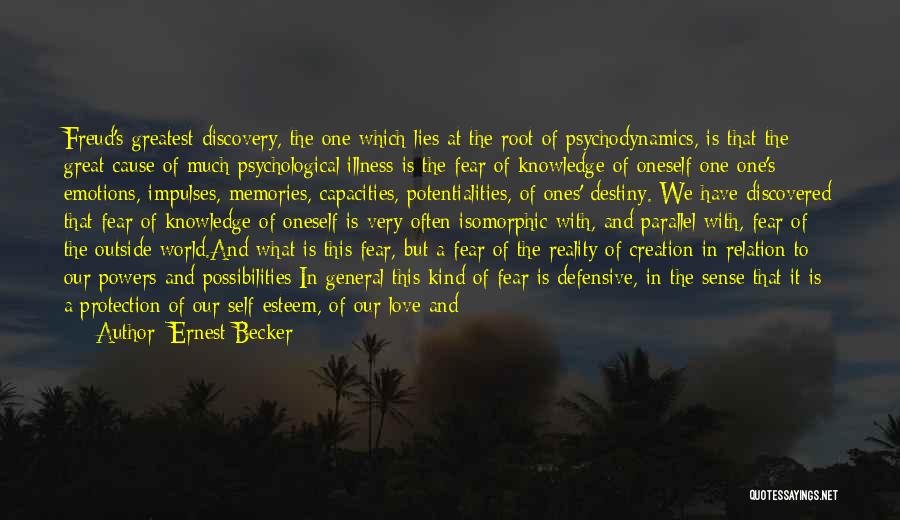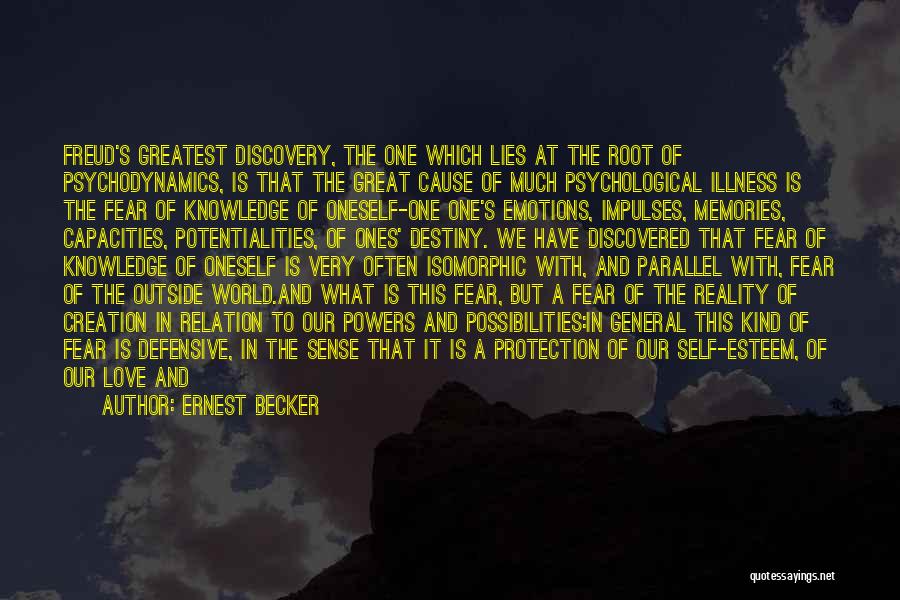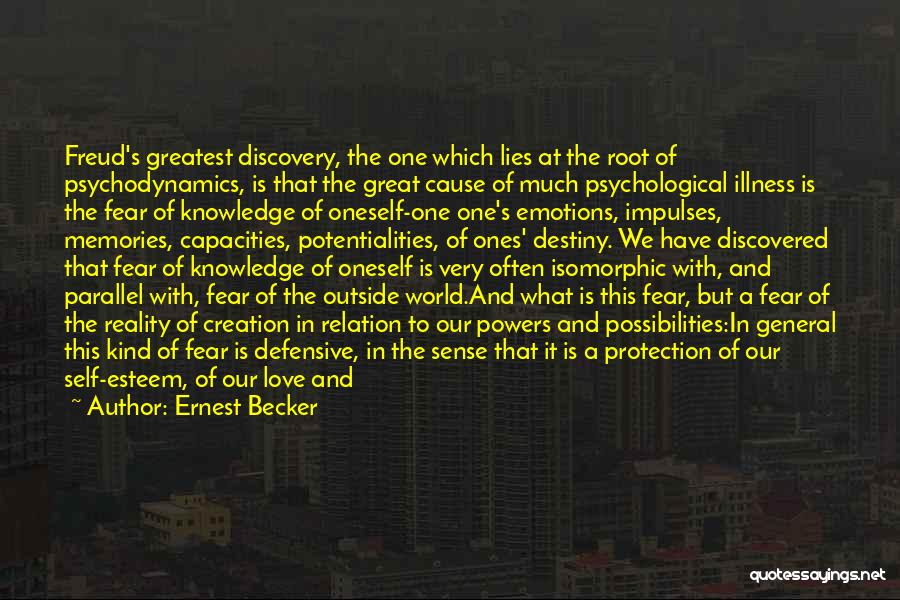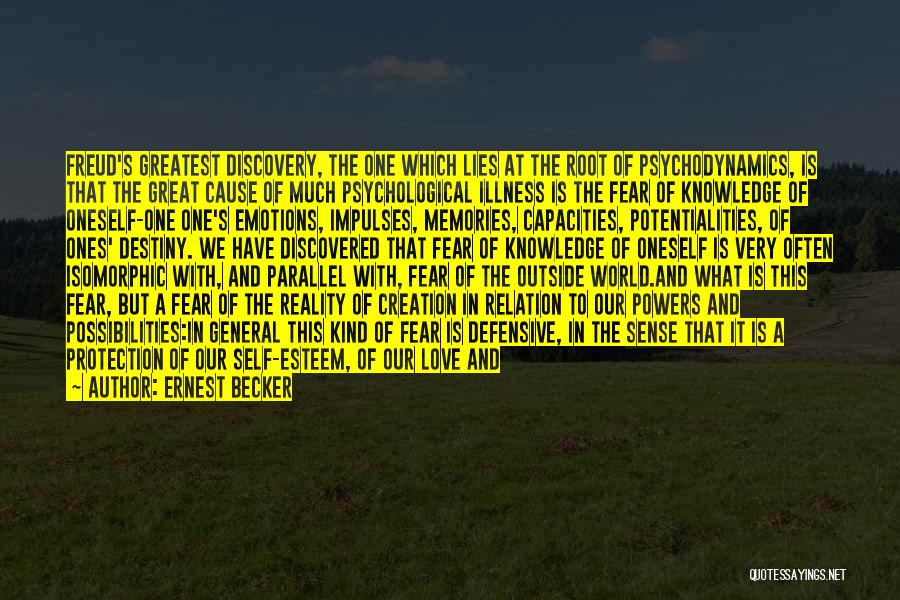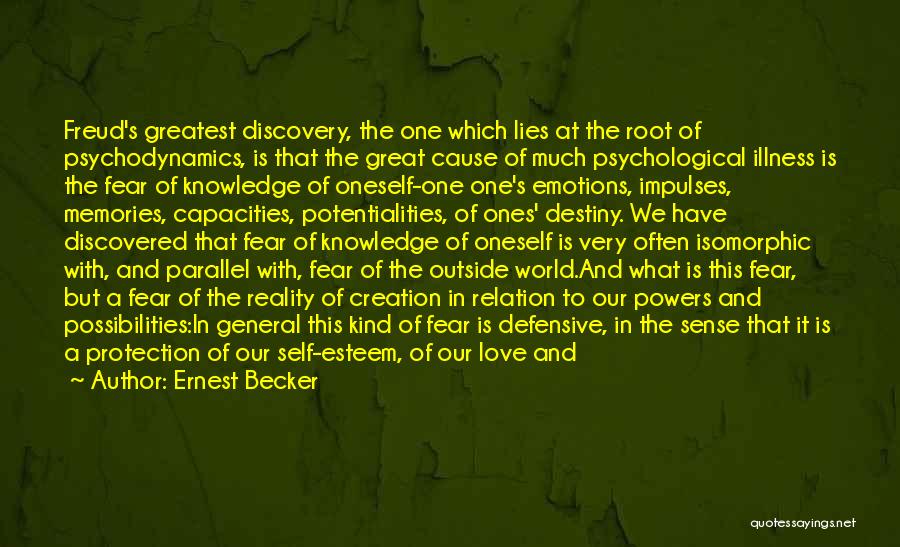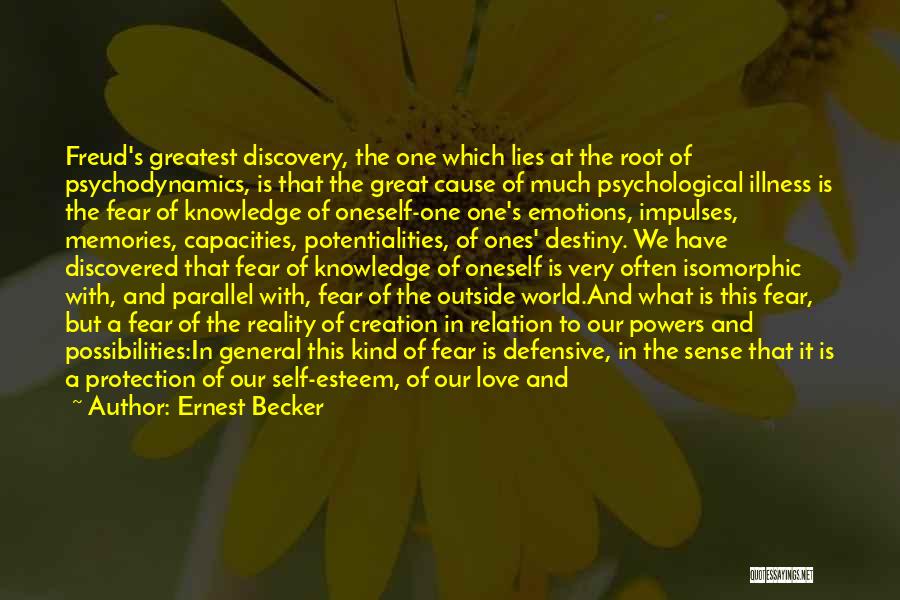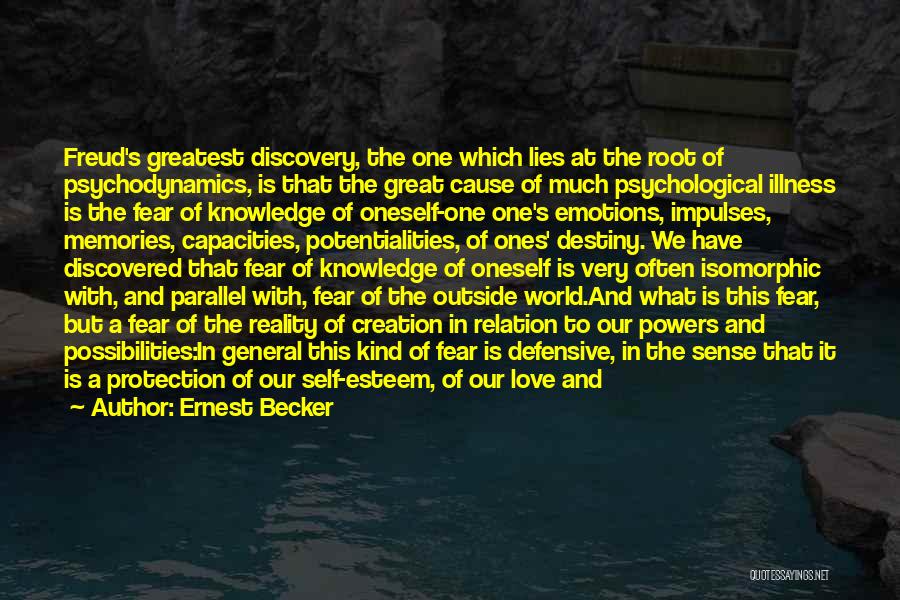 Related Authors
Related Topics