Sue Limb Quotes
Fred, Shy?" Jess Frowned In Puzzlement.

"Lacking In Confidence, I'd Say, Which He Covers Up With All This Comedy Stuff," Suggested Luke.

Jess Thought About This Suggestion For A Moment Or Two. "You Know," She Concluded, "ever Since I Dumped Him, I've Been Waiting For Him To Do Something Amazing To Get Back Into My Good Books. You Know, Take The Initiative Or Something. Or Even Apologize Properly."

"You Could Have A Long Wait," Said Luke, Smiling Ruefully. "I Think He's A Passive Character - He Bounces Off People; He Reacts To Situations Instead Of Taking The Initiative." ...

"I See," Mused Jess. "But I Kind Of Hate That In Him, Though - Being So Passive."

"But You Don't Hate Fred, Do You? It's Just Part Of His Personality. And People Do Change Sometimes. But Everybody's Got Faults.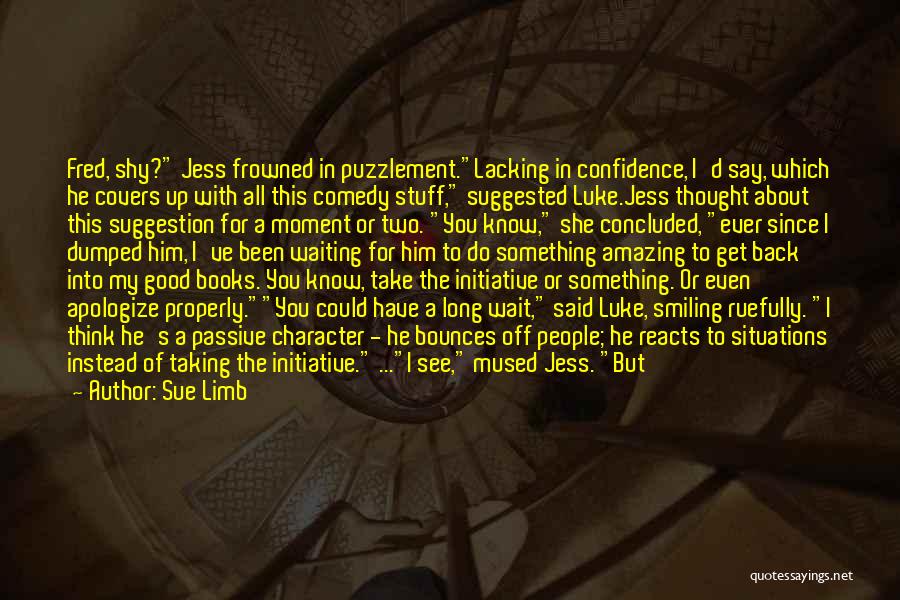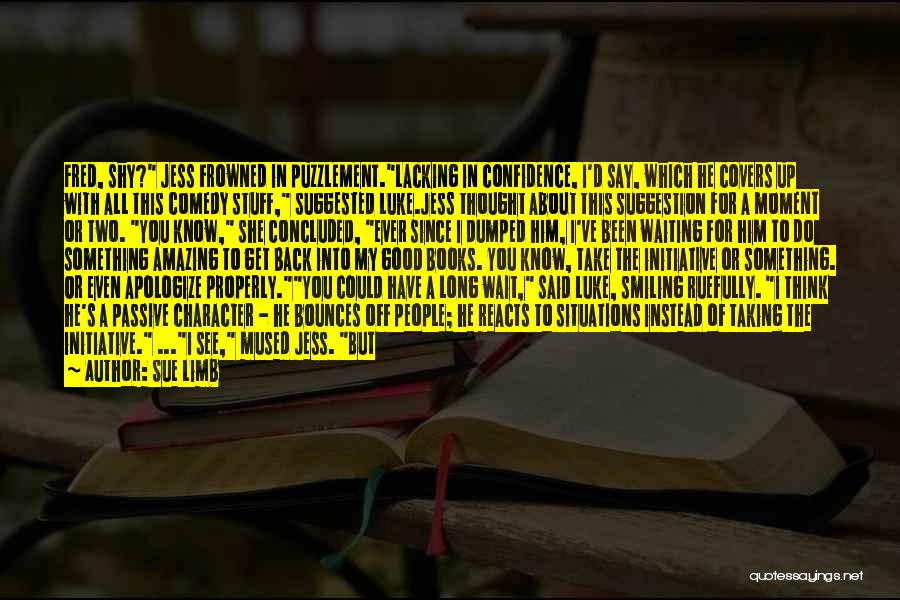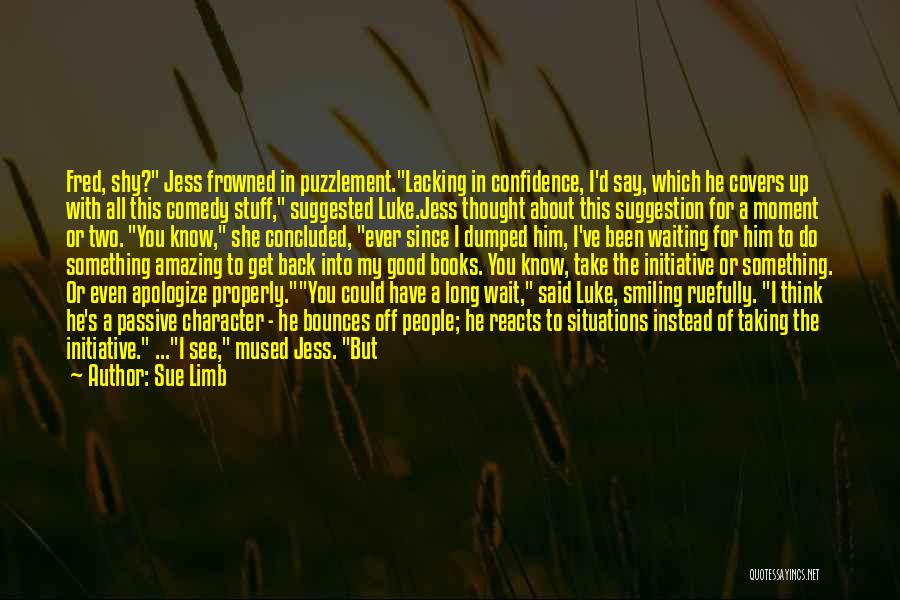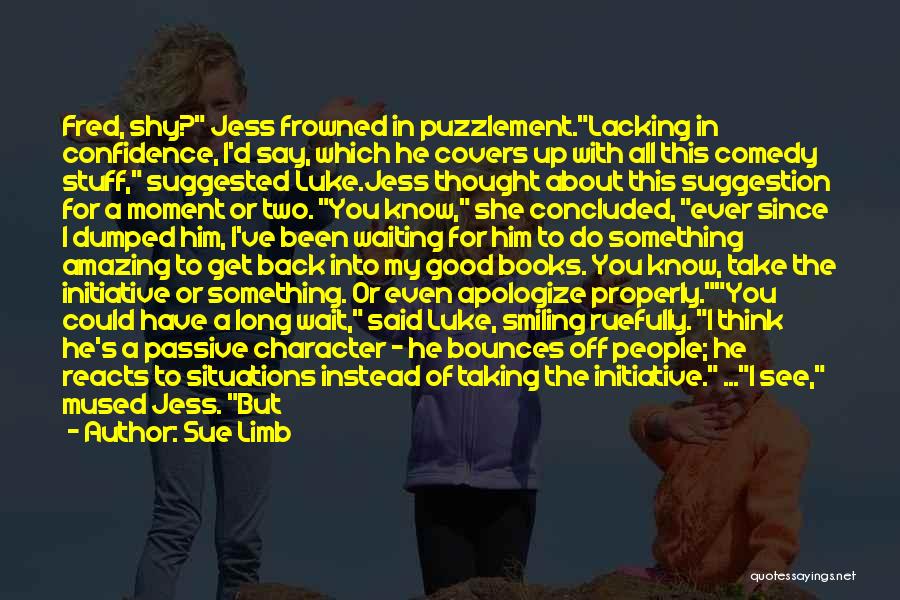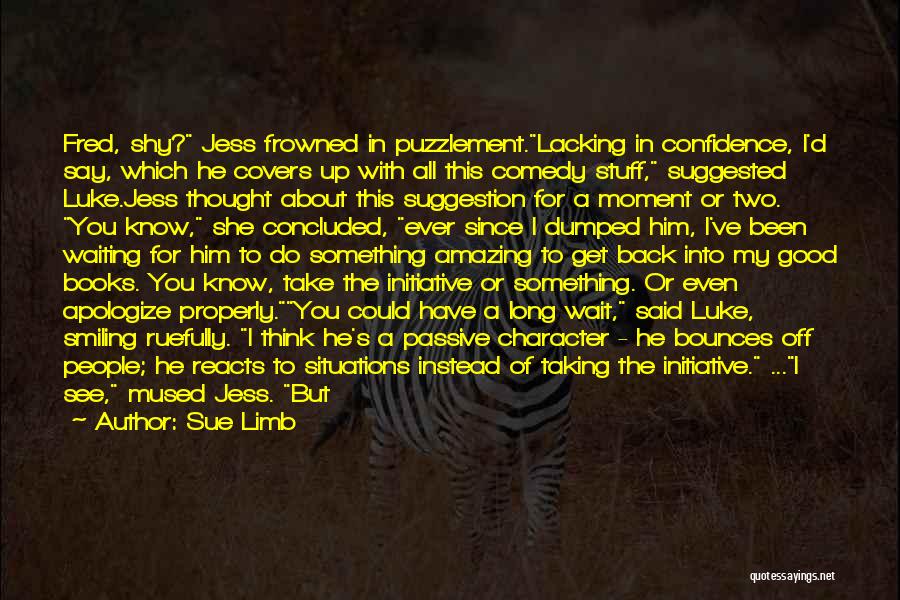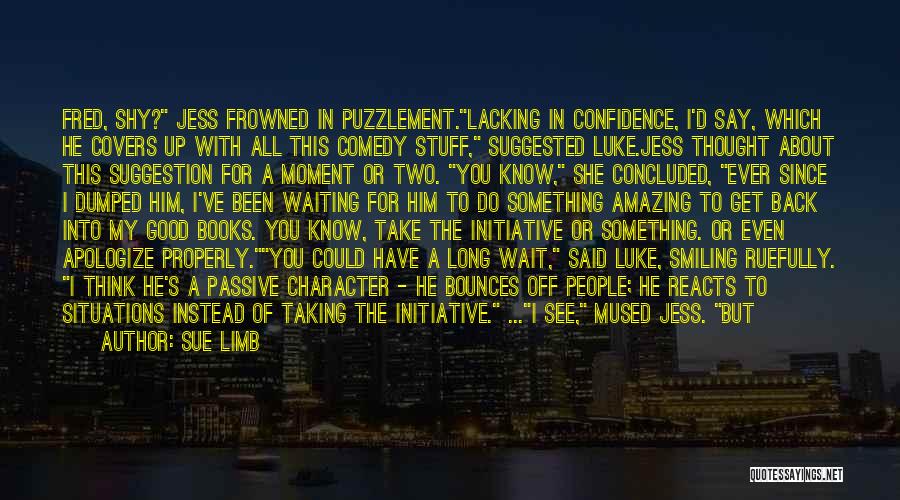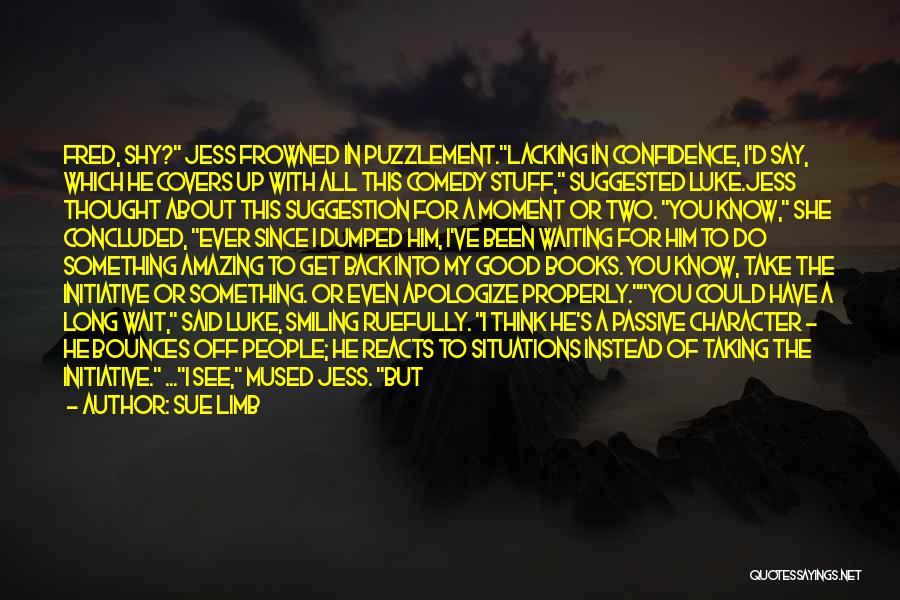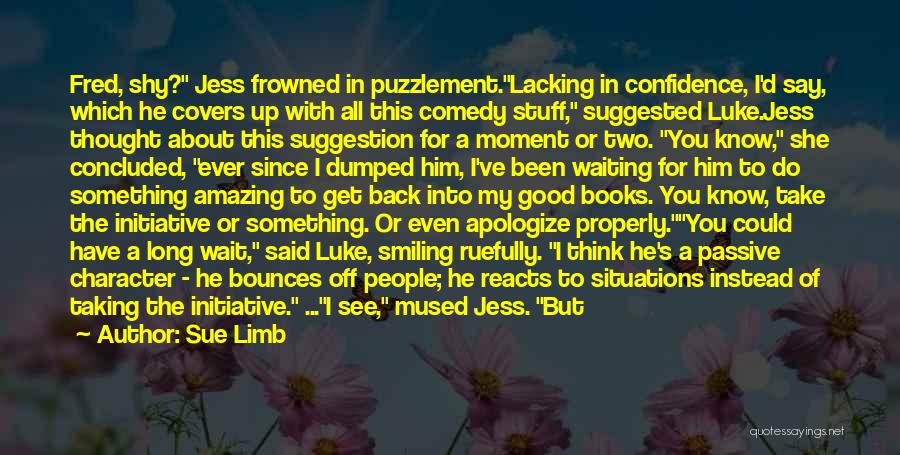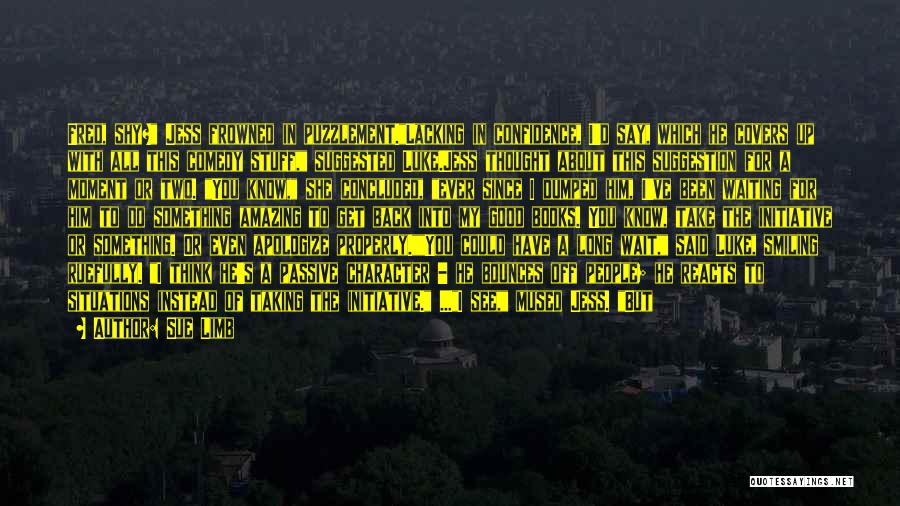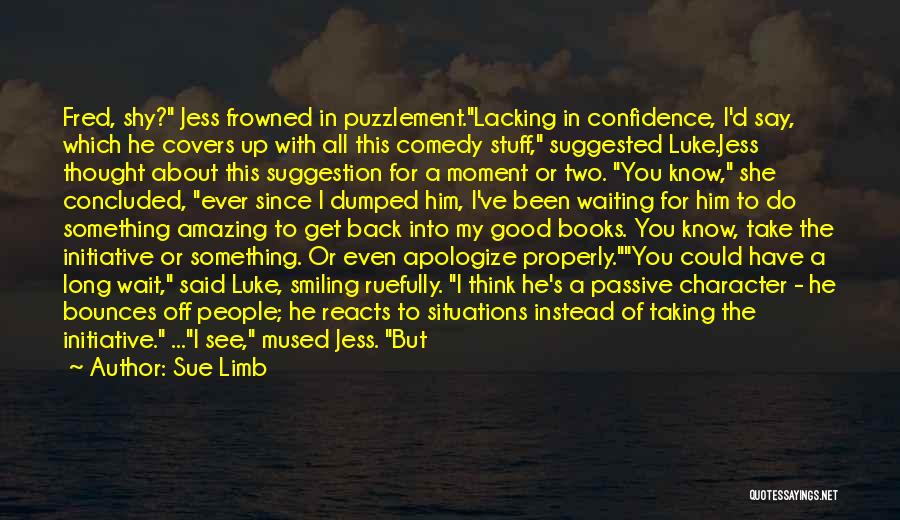 Related Authors
Related Topics