Gena Showalter Quotes
Forceful Little Thing, Aren't You?"
"You Have No Idea. So We Doing This Or Not?"
Those Lush Lips Twitched. "Let Me Get This Straight. We're Going To The Bathroom, And I'm Going To Fuck You, And You Don't Even Care To Know My Name?"
"I'd Actually Prefer It If You'd Keep Your Stupid Mouth Closed." Oops. Her Hatred Was Slipping Out.
"Well, Well. You Might Just Be My Soul Mate.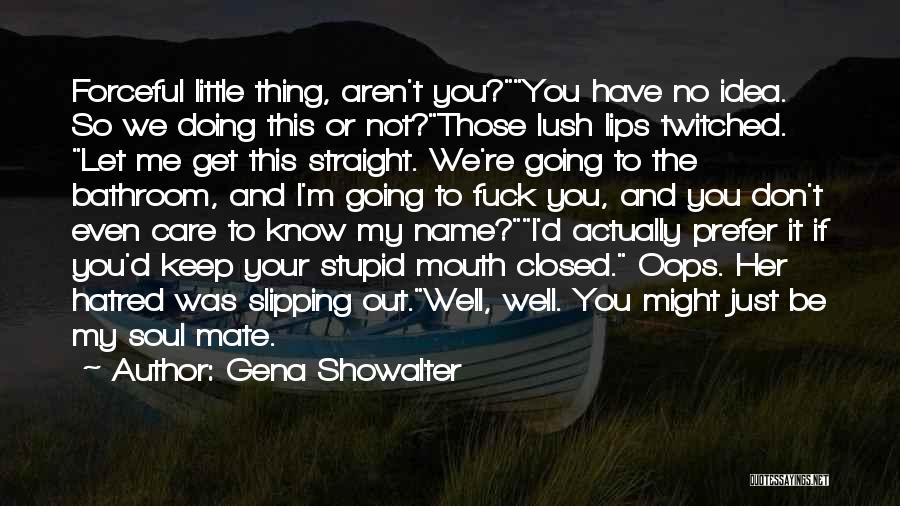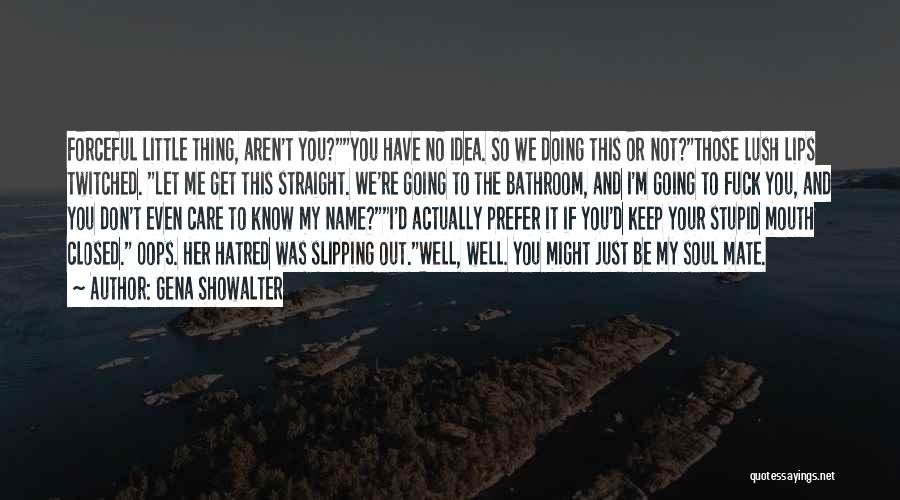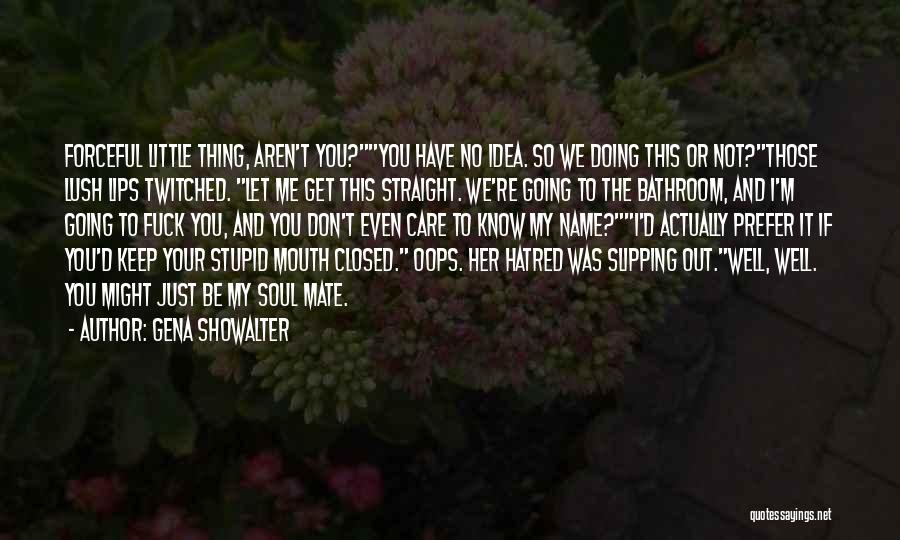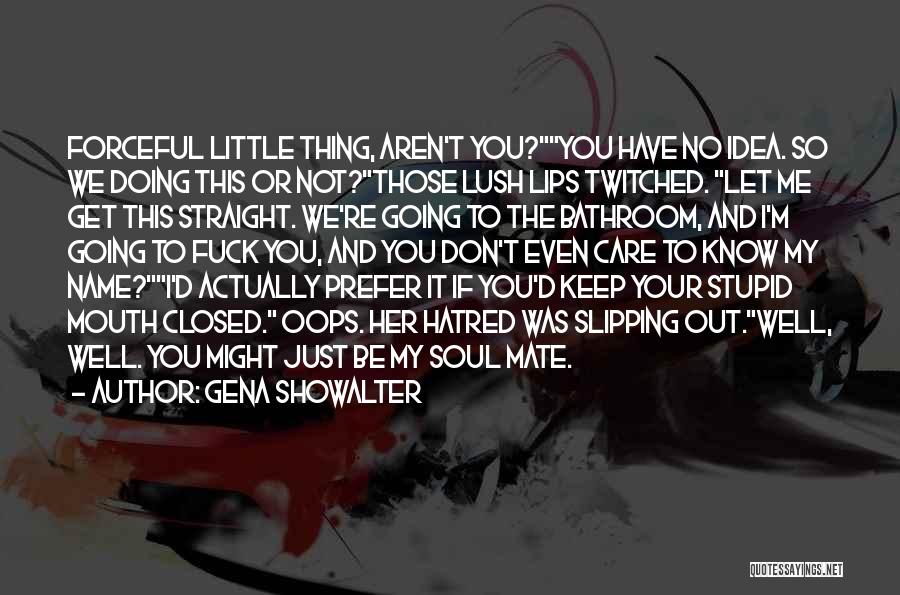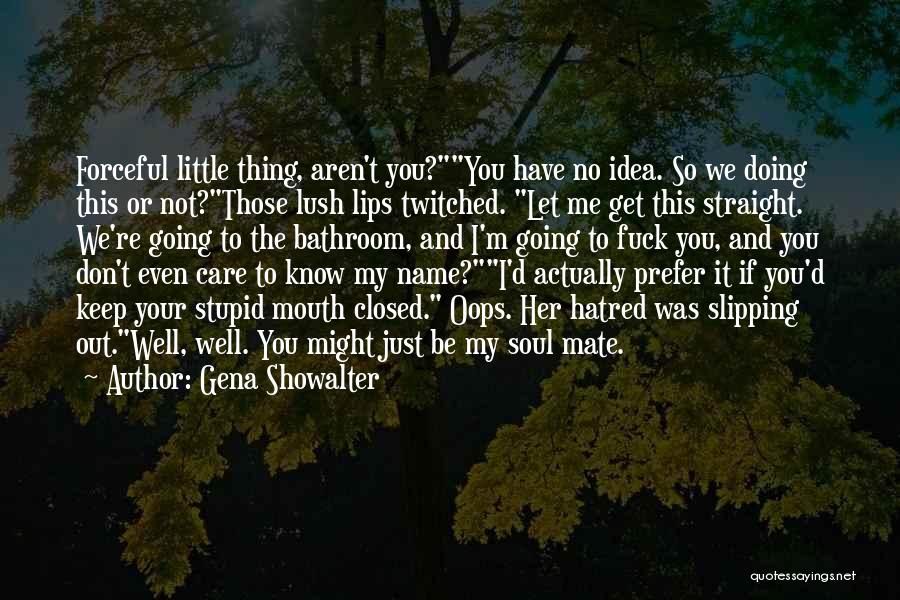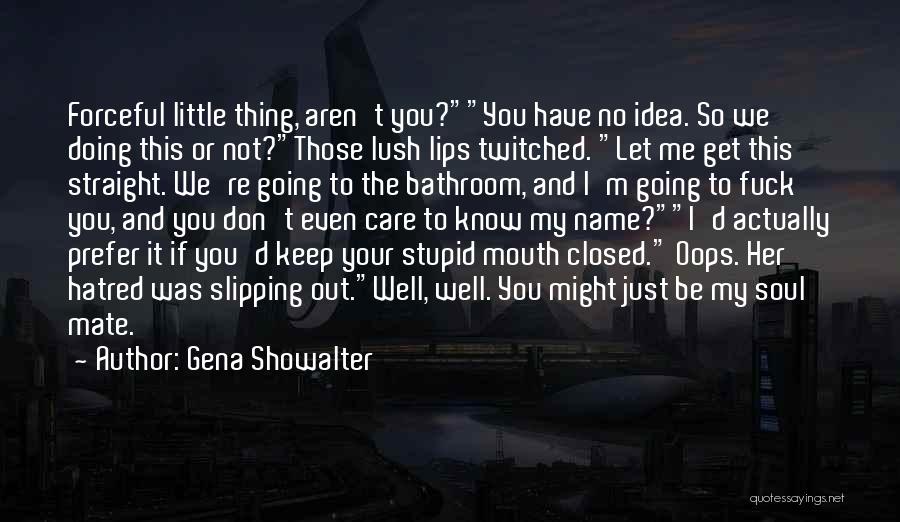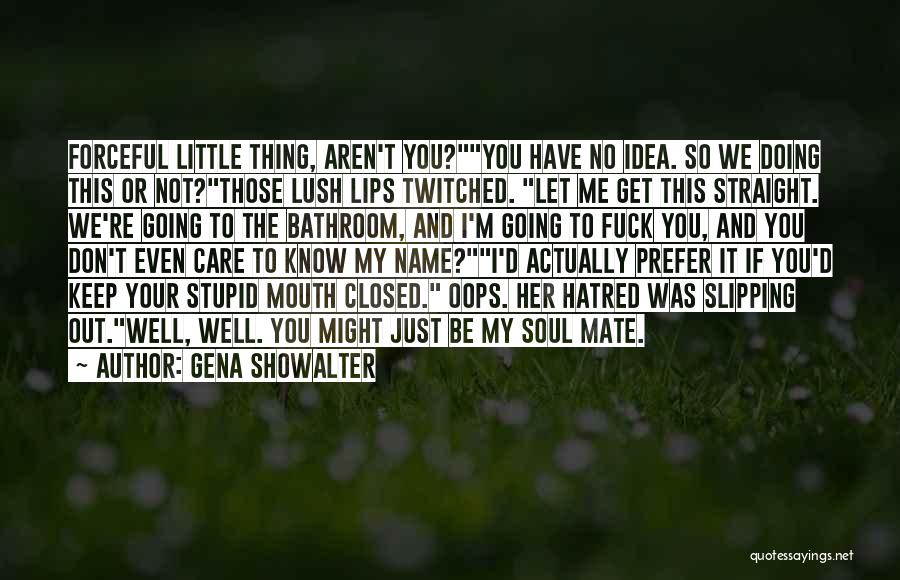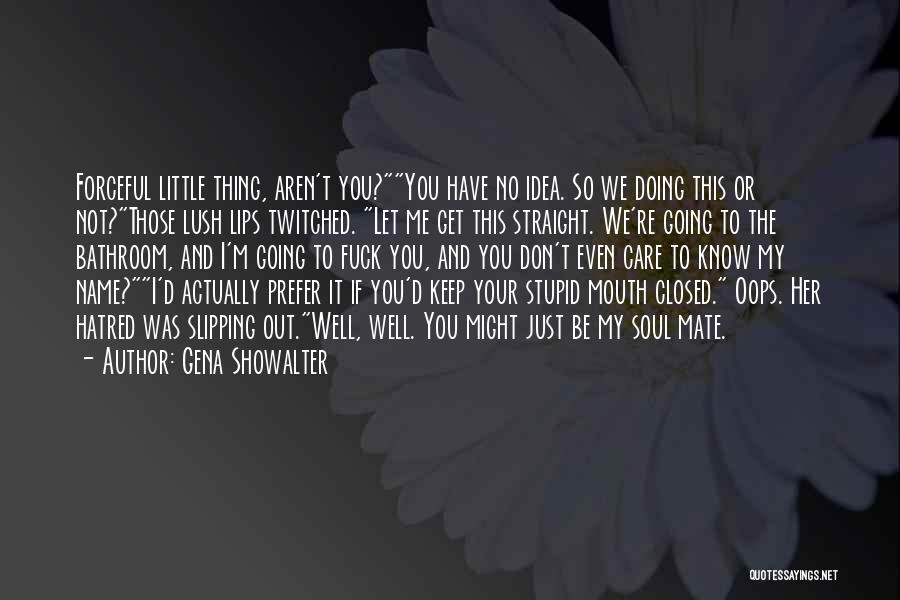 Related Authors
Related Topics