Laura Thalassa Quotes
For The First Time, I Realize That It's Not Just The King Who Appears Inhuman.
I Do Too.
The Ferocity Of The Scar That Runs Down My Cheek, The Tightness Of My Jaw, The Look In My Eye - I'm No Natural Thing. Murder And Violence Have Made Me This Way. Loss And War Have Made Me This Way.
I Look Like A Savage.
A Savage Queen. One Who Doesn't Need A Crown Or Even A Weapon To Appear Powerful.
I See It Now - This World's Faith In Me. It's Not Just That I Am An Anachronism; The Harshness Of My Face Speaks To These People Who Have Only Ever Known War.
No Wonder The West Wants Me Gone.
A Century Has Gone By, And Yet Even After All That Time I Am Still Something To Fear.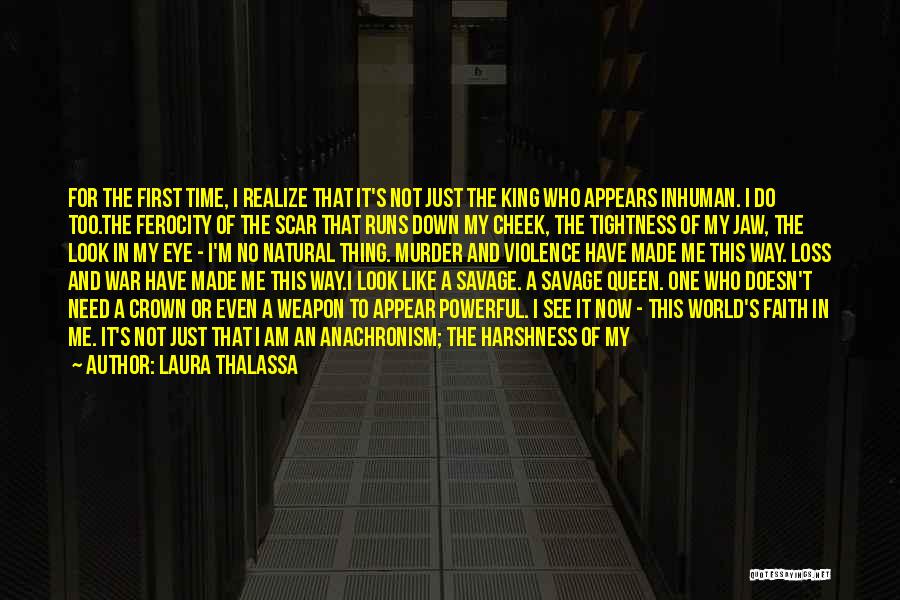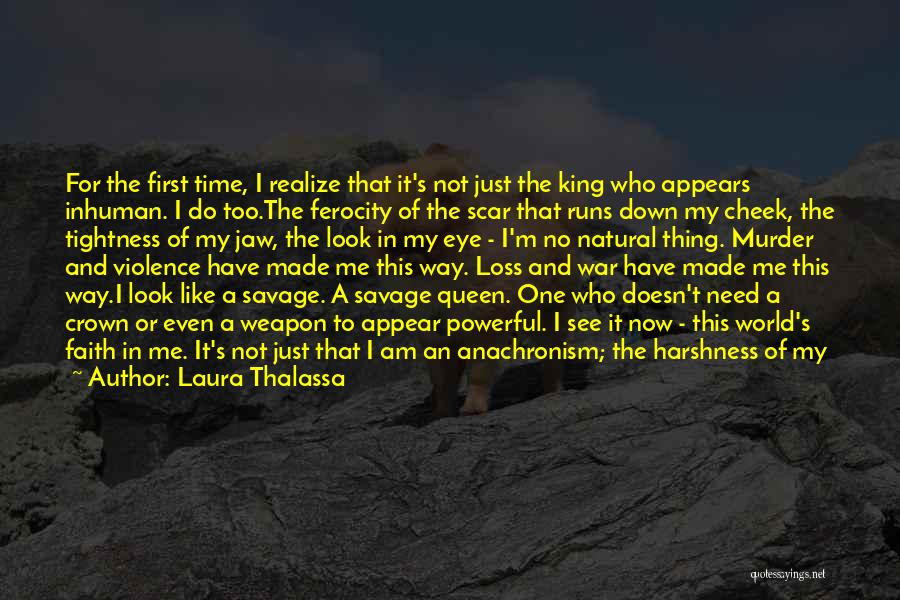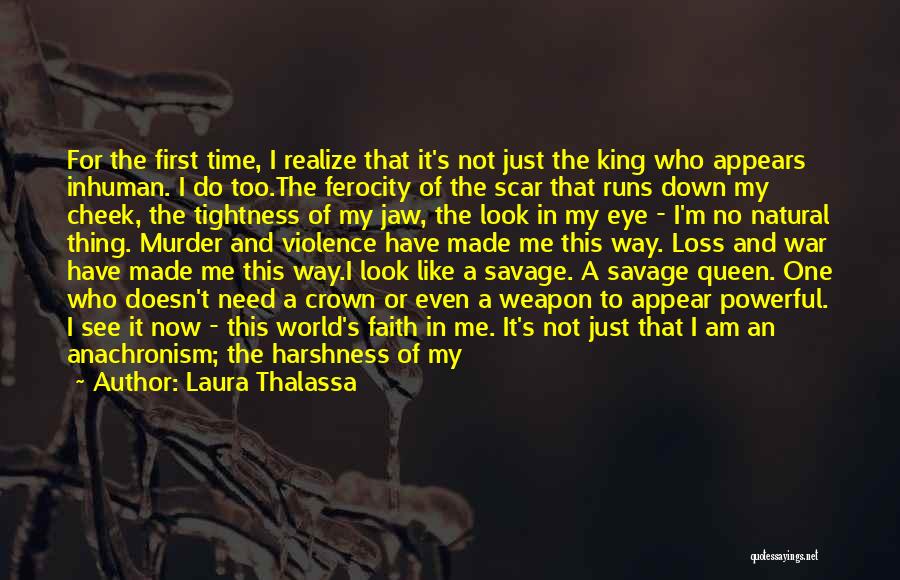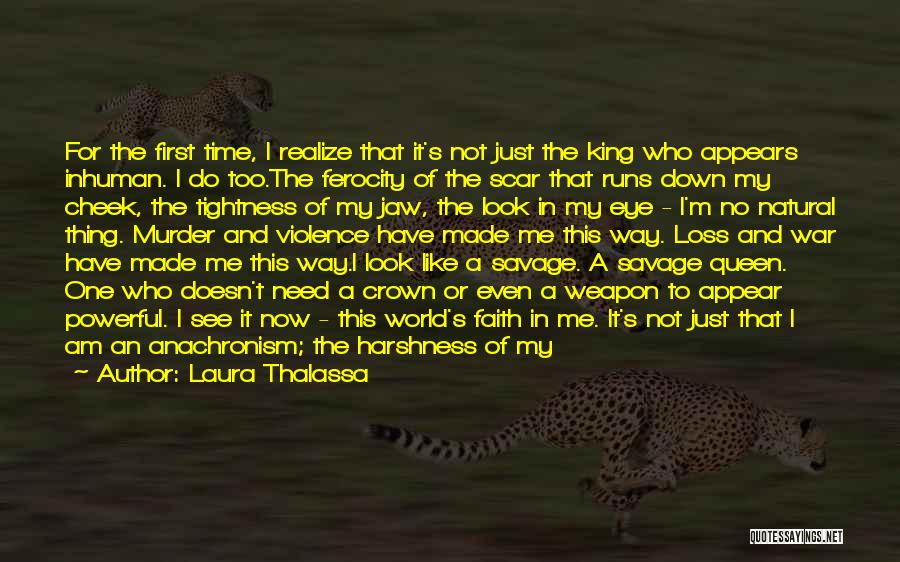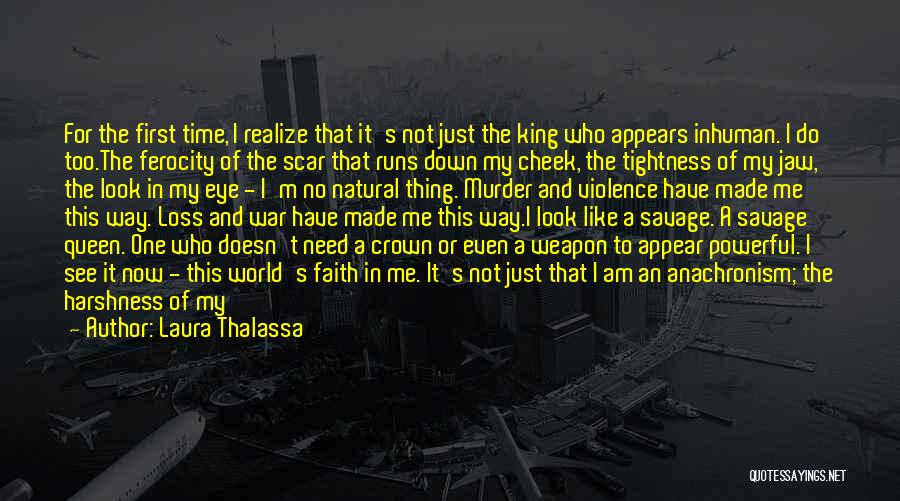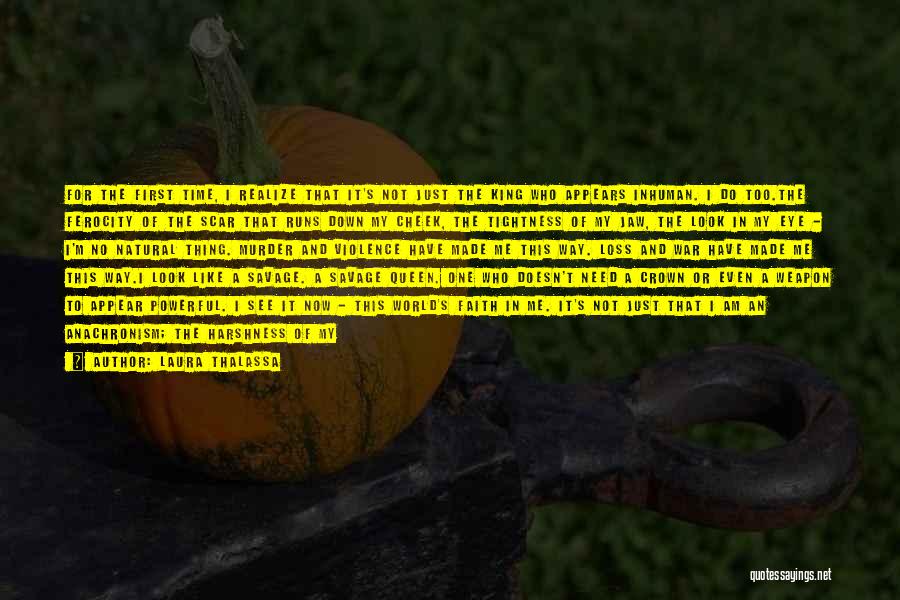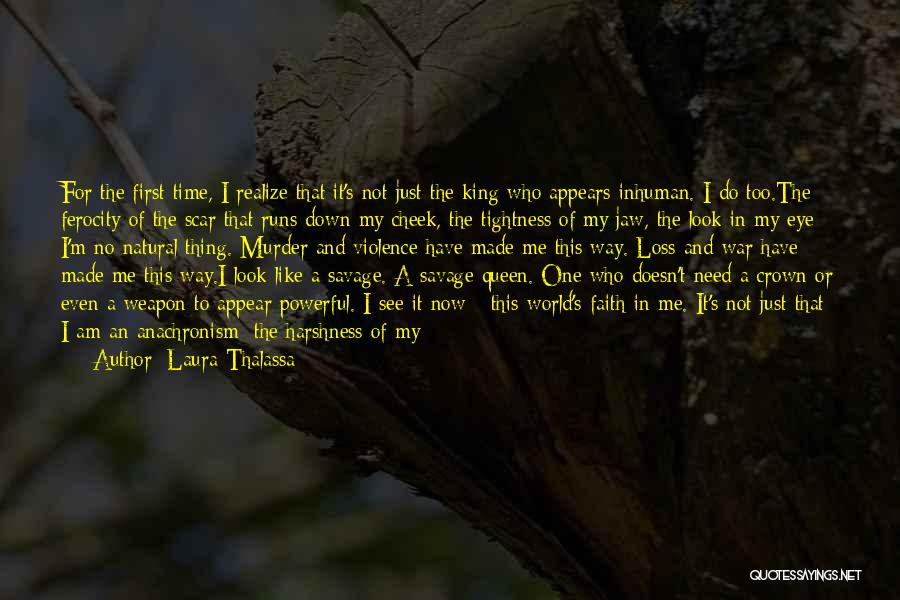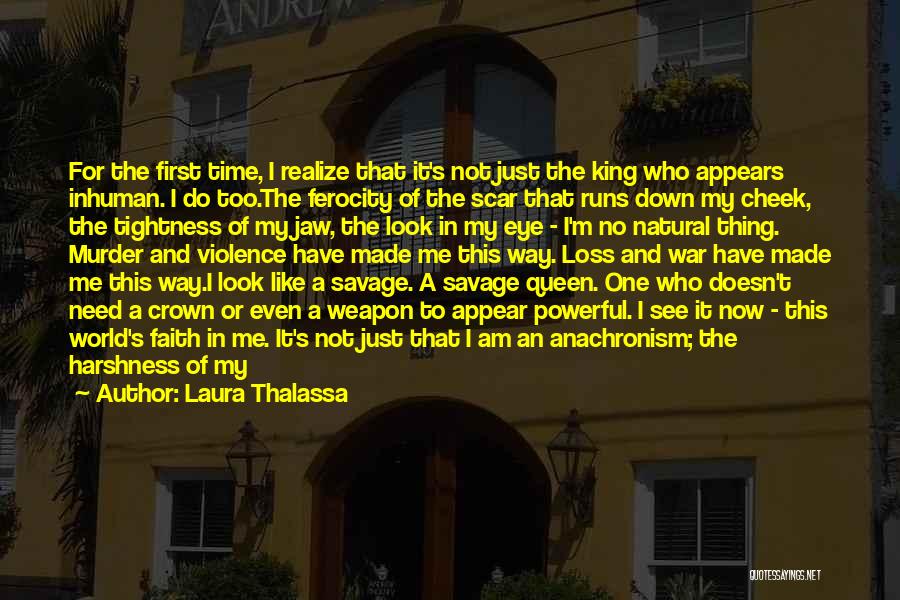 Related Authors
Related Topics