J.R. Ward Quotes
For Shit's Sake, It Wasn't Like There Was A Twelve-step For Being The Scribe Virgin's Kid:
Hi, I'm Vishous. I'm Her Son And I've Been Her Son For Three Hundred Years.
HI, VISHOUS.
She's Done A Head Job On Me Again, And I'm Trying Not To Go To The Other Side And Scream Bloody Murder At Her.
WE UNDERSTAND, VISHOUS.
And On The Bloody Note, I'd Like To Dig Up My Father And Kill Him All Over Again, But I Can't. So I'm Just Going To Try To Keep My Sister Alive Even Though She's Paralyzed, And Attempt To Fight The Urge To Find Some Pain So I Can Deal With This Payne.
YOU'RE A STRAIGHT-UP PUSSY, VISHOUS, BUT WE SUPPORT YOUR SORRY ASS.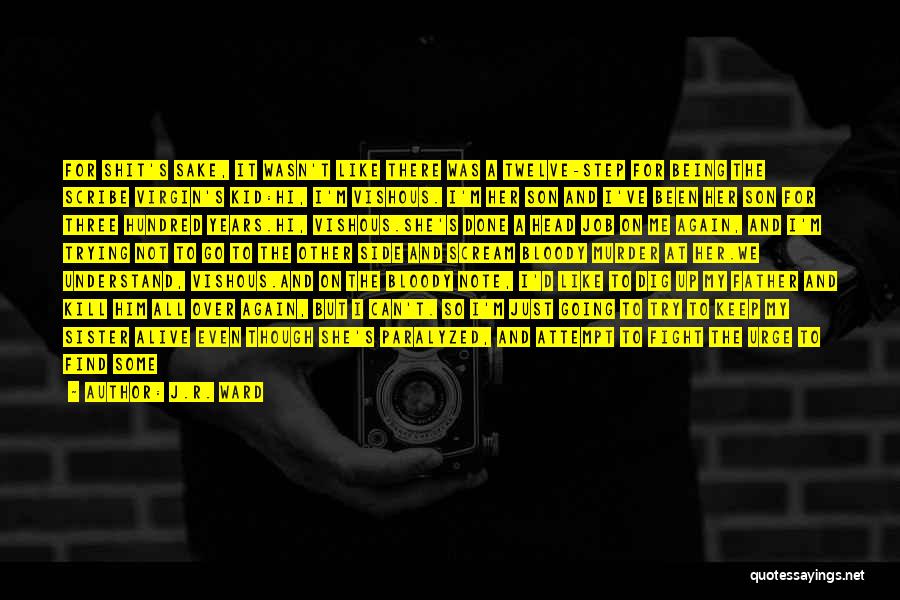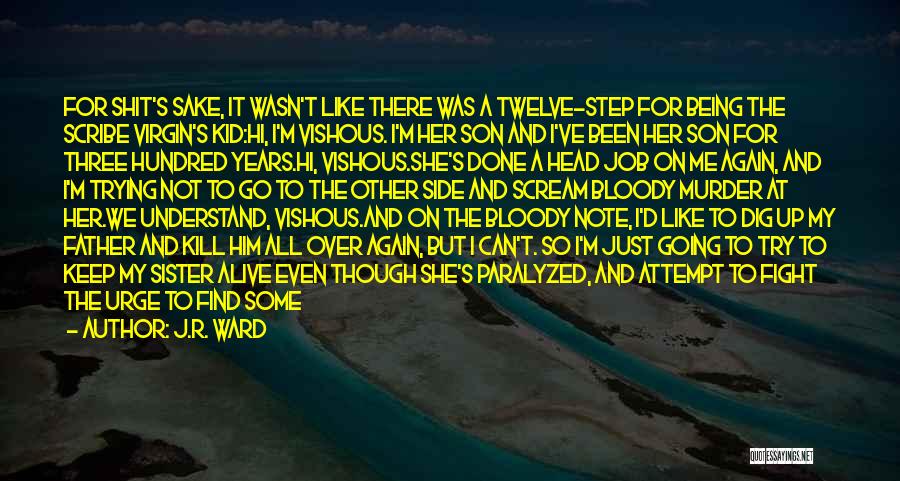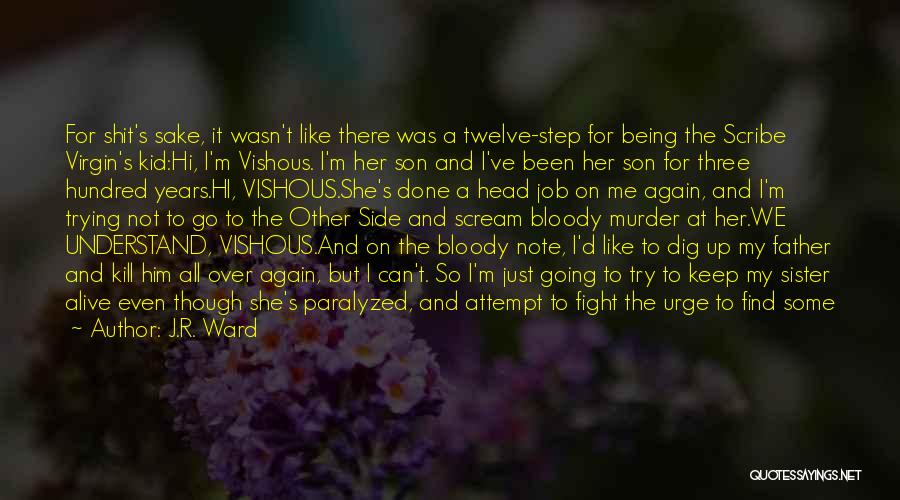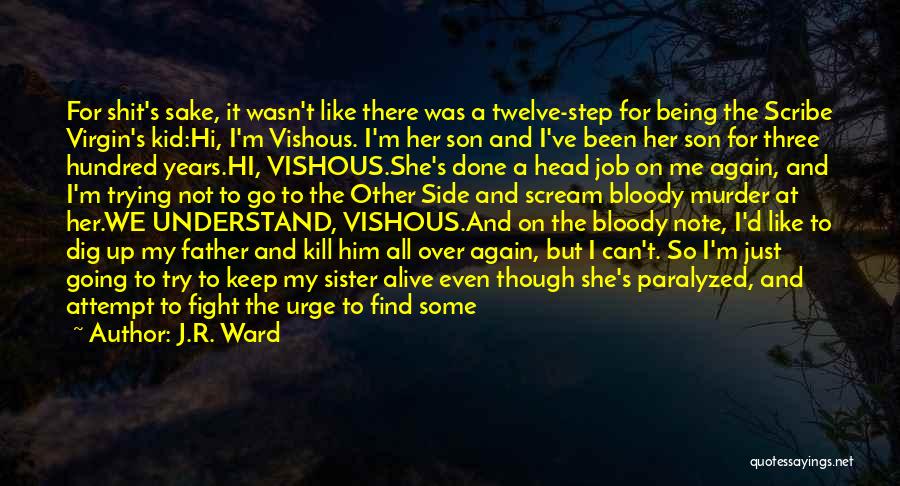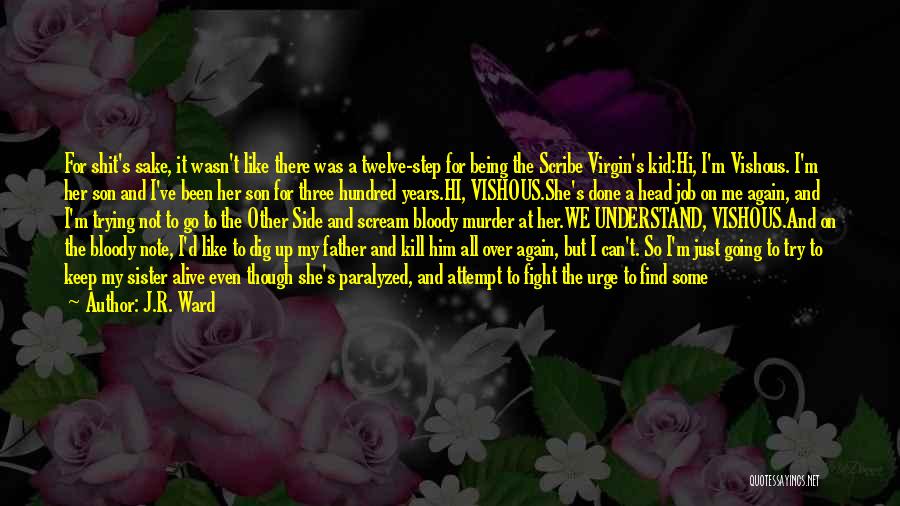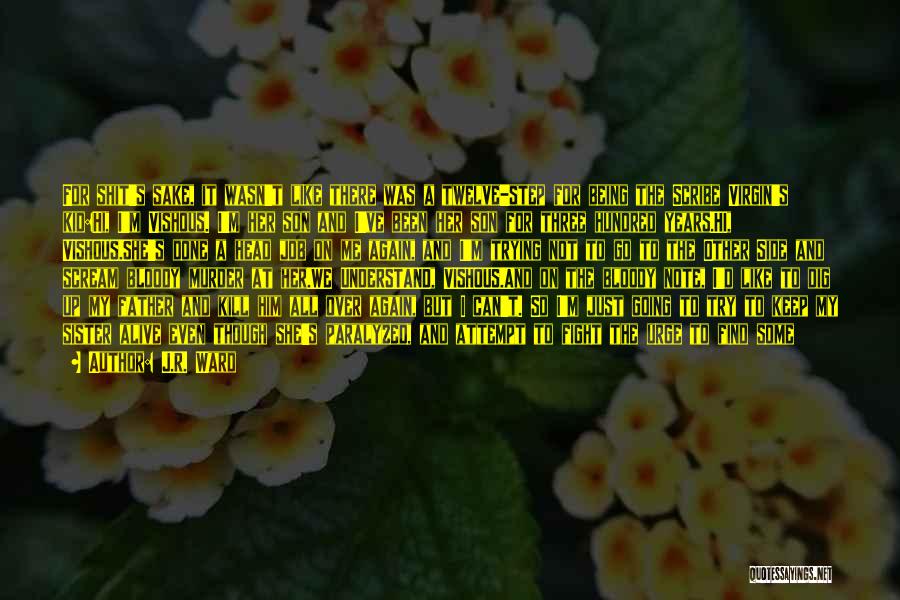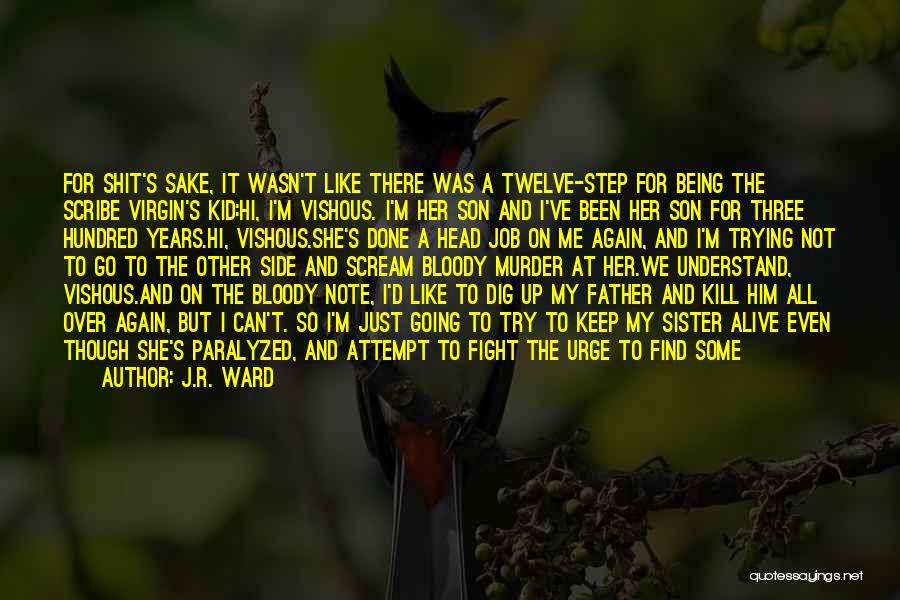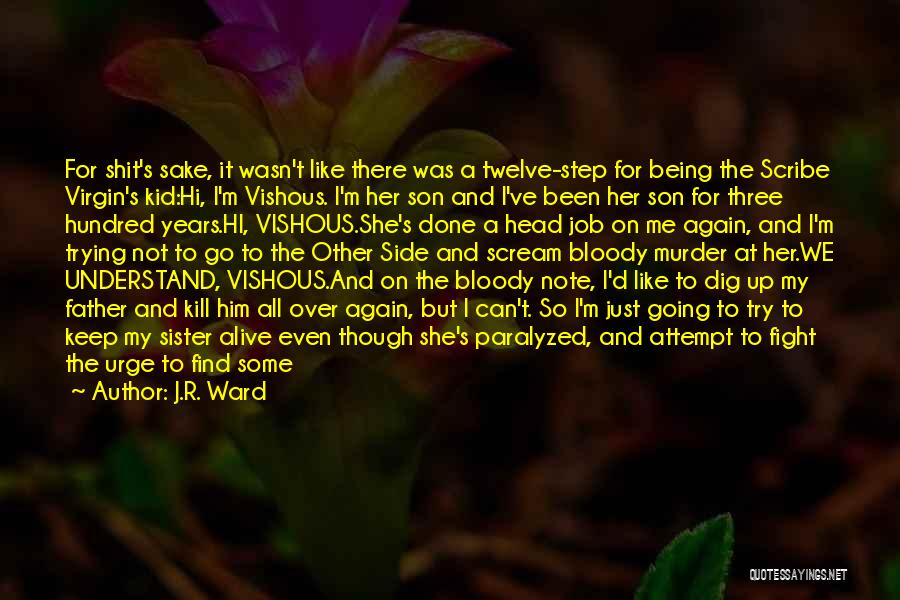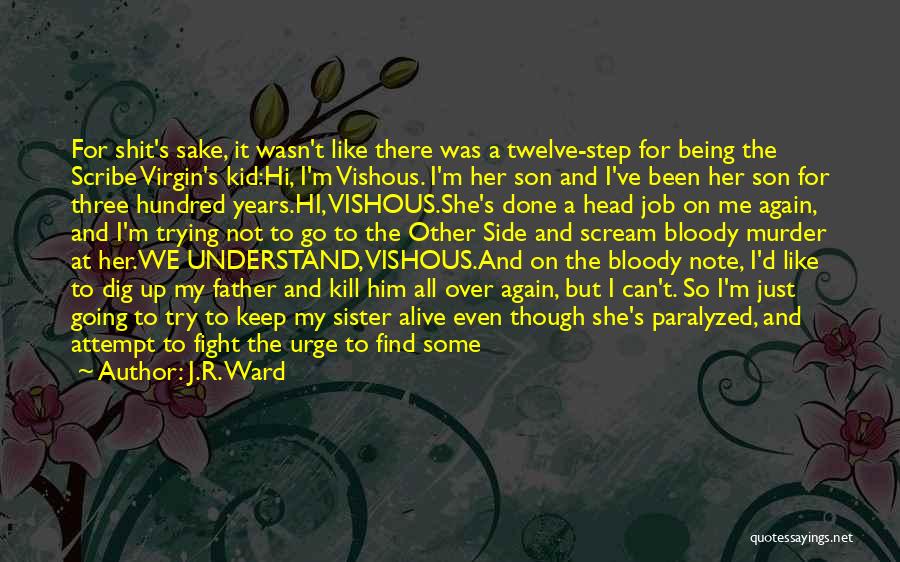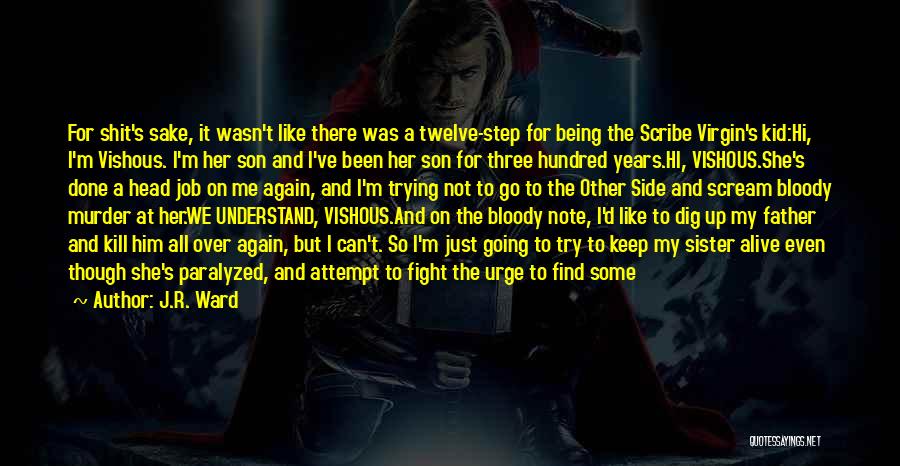 Related Authors
Related Topics