Sohrab Sepehri Quotes
For Ever So Long, On A Branch Of This Willow
Sits A Bird, The Colour Of A Riddle.
Attuned To Him No Sound, No Colour.
Totally Alone, Like Me, In This Land.
[...]

The Bird's Tale Comes Straight From The Heart:
What Fails To Arrive Is Idle Fancy.
His Are Ties With Cities Lost:
The Riddle Bird Is A Stranger In This Land.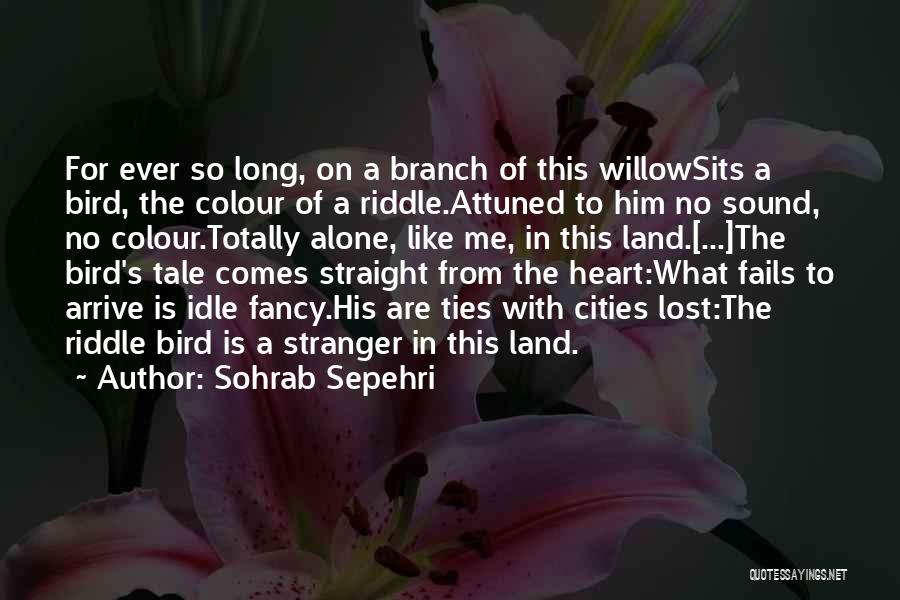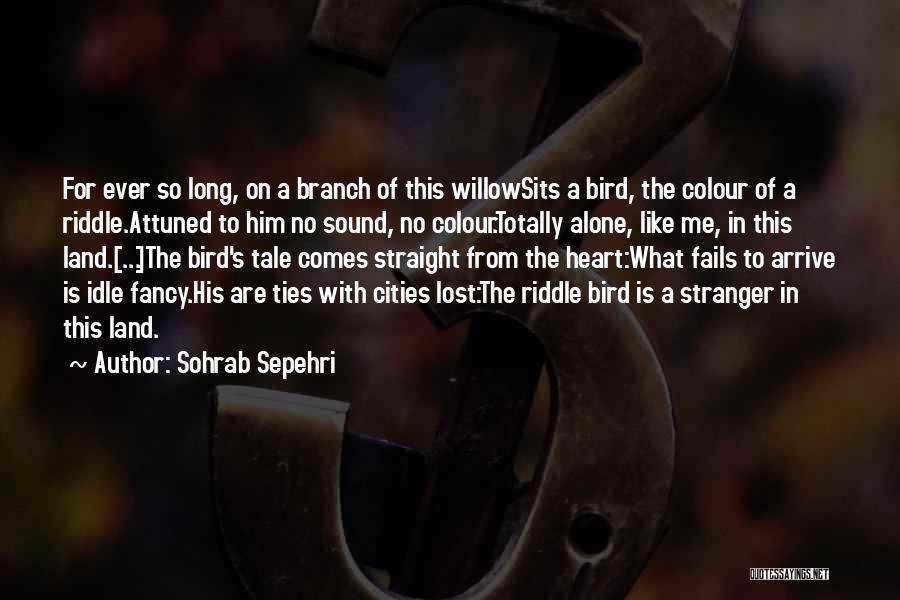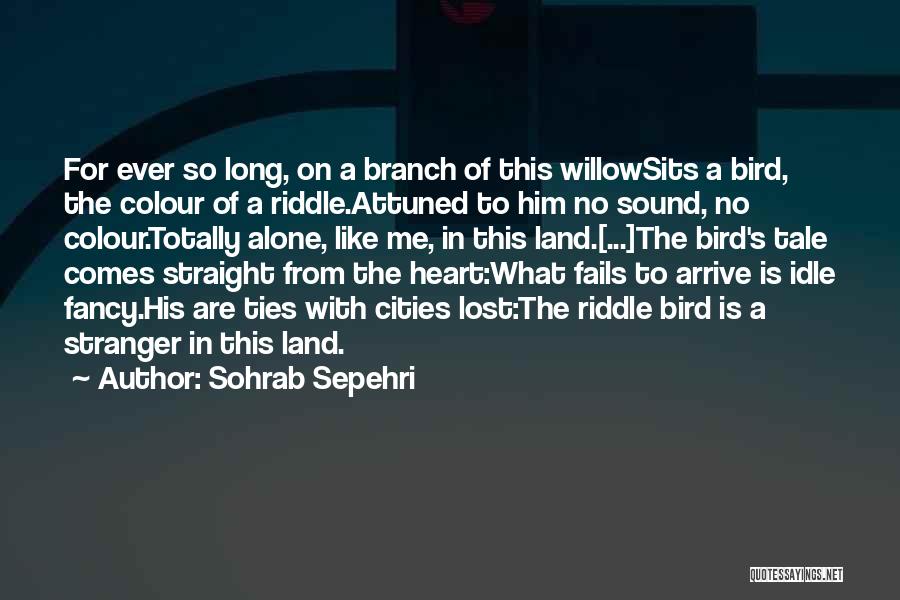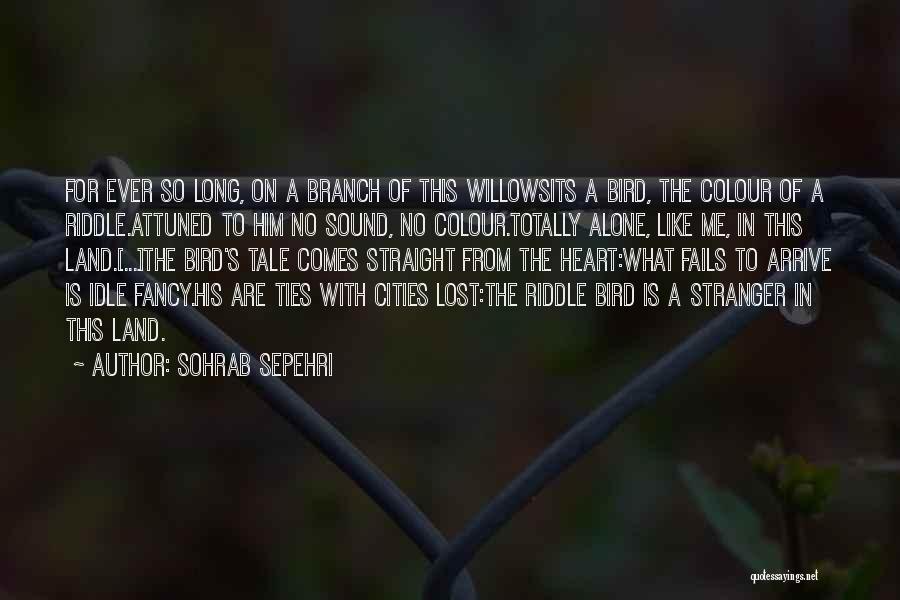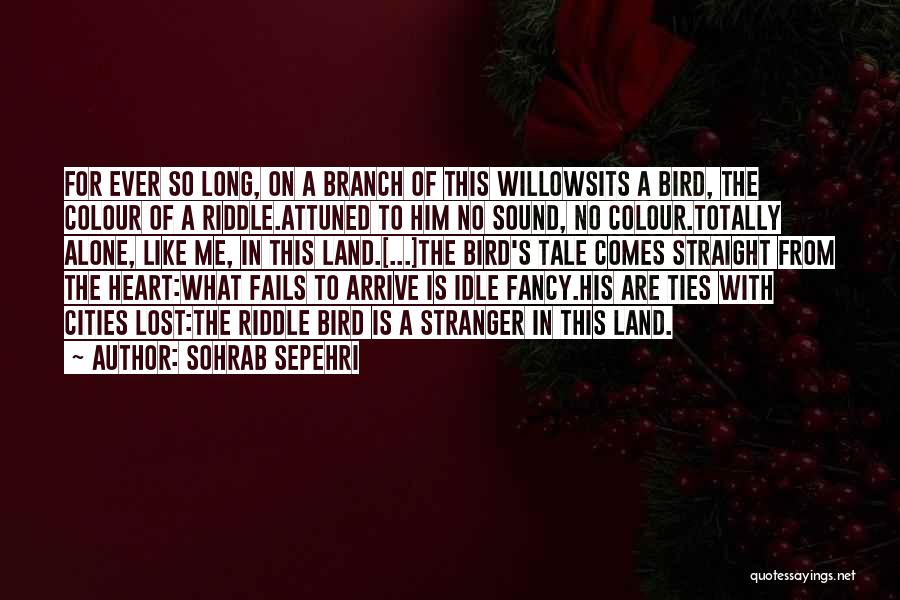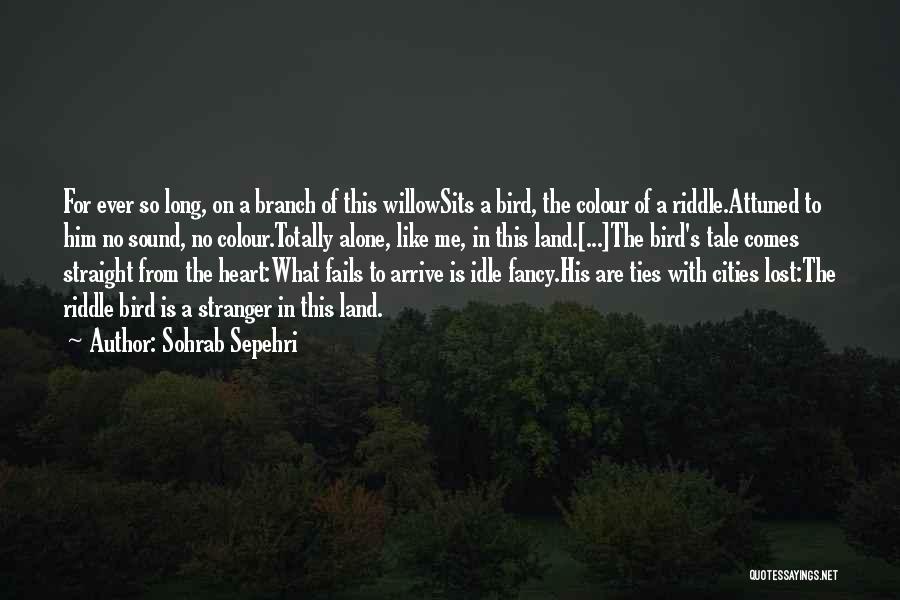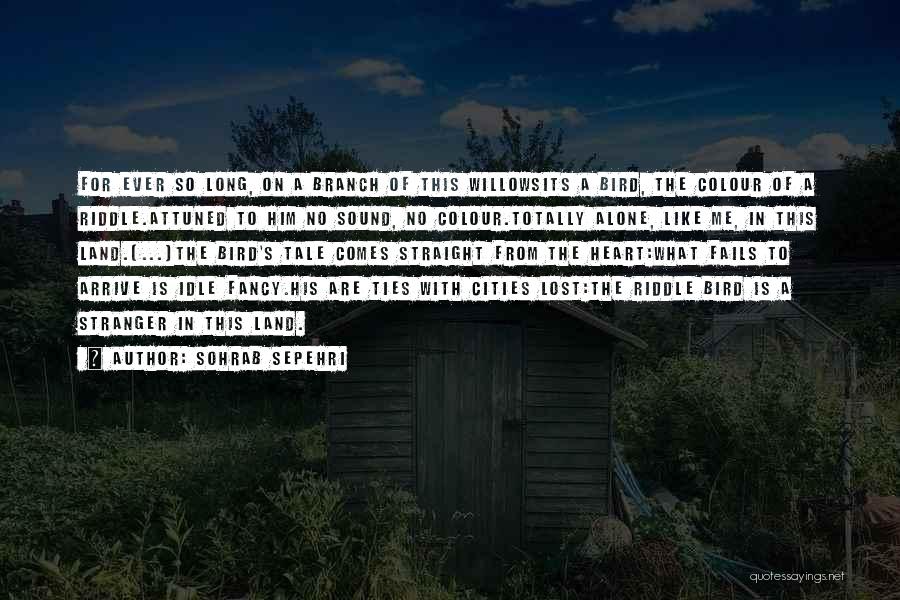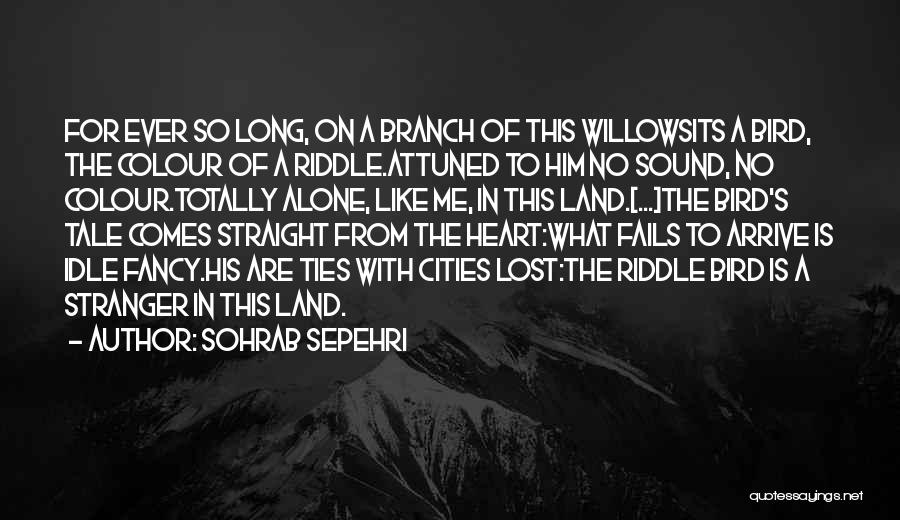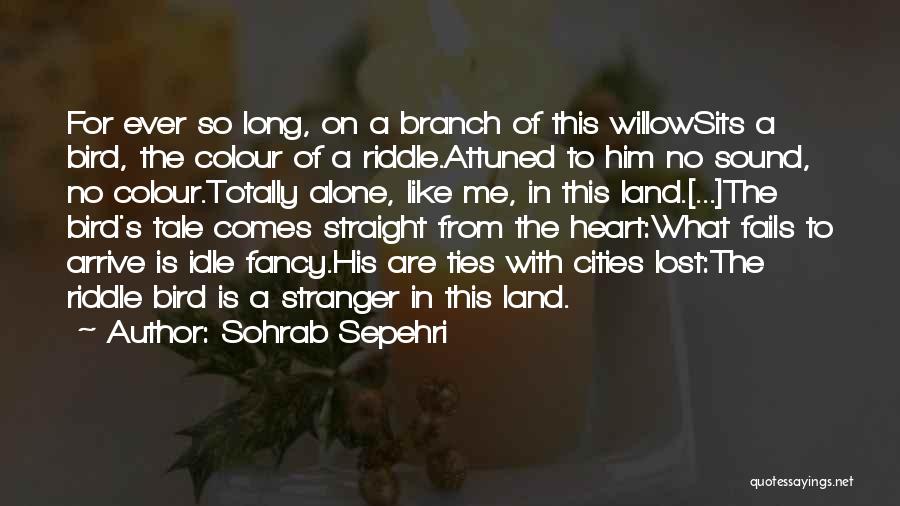 Related Authors
Related Topics