Jamie McGuire Quotes
First, It's Okay To Be Sad. It's Okay To Feel Things. Remember That. Second, Be A Kid For As Long As You Can. Play Games, Travis. Be Silly" - Her Eyes Glossed Over - "and You And Your Brothers Take Care Of Each Other, And Your Father. Even When You Grow Up And Move Away, It's Important To Come Home. Okay?"
My Head Bobbed Up And Down, Desperate To Please Her.
"One Of These Days You're Going To Fall In Love, Son. Don't Settle For Just Anyone. Choose The Girl That Doesn't Come Easy, The One You Have To Fight For, And Then Never Stop Fighting. Never" - She Took A Deep Breath - "stop Fighting For What You Want. And Never" - Her Eyebrows Pulled In - "forget That Mommy Loves You. Even If You Can't See Me." A Tear Fell Down Her Cheek. "I Will Always, Always Love You.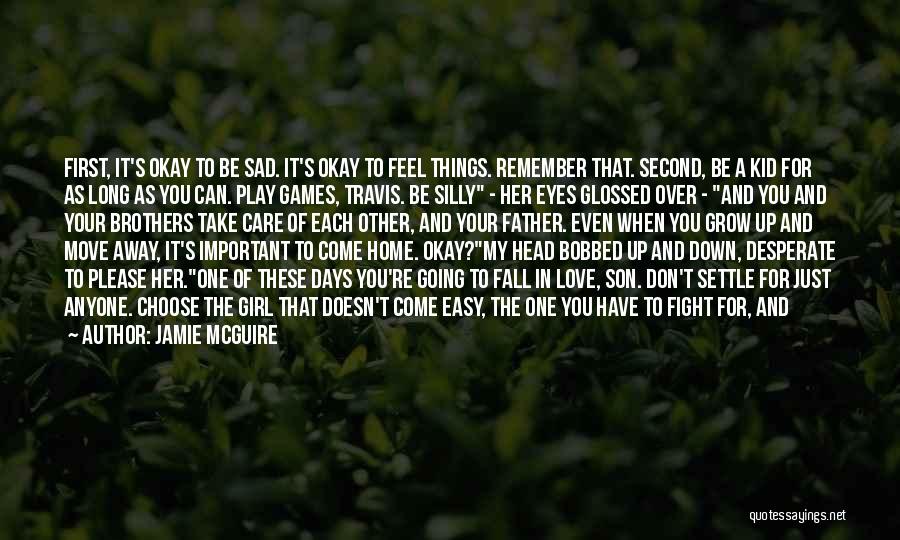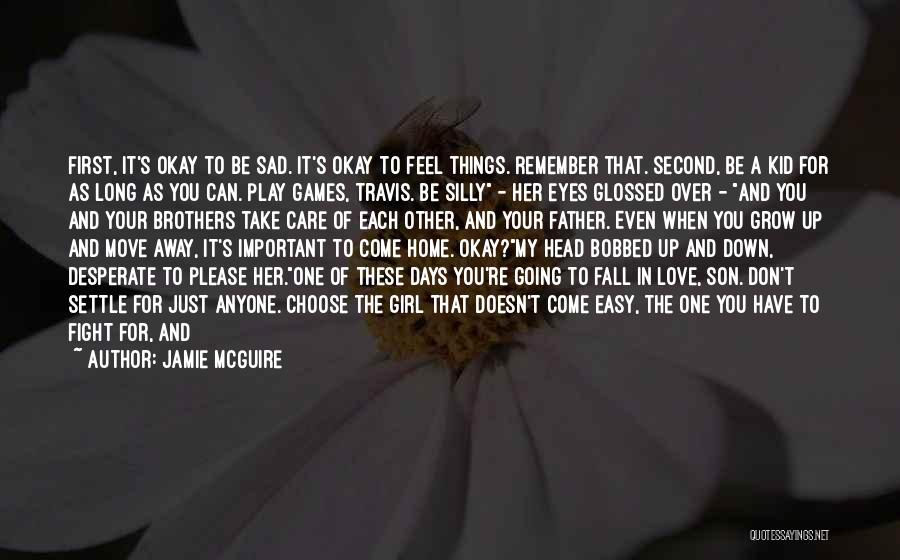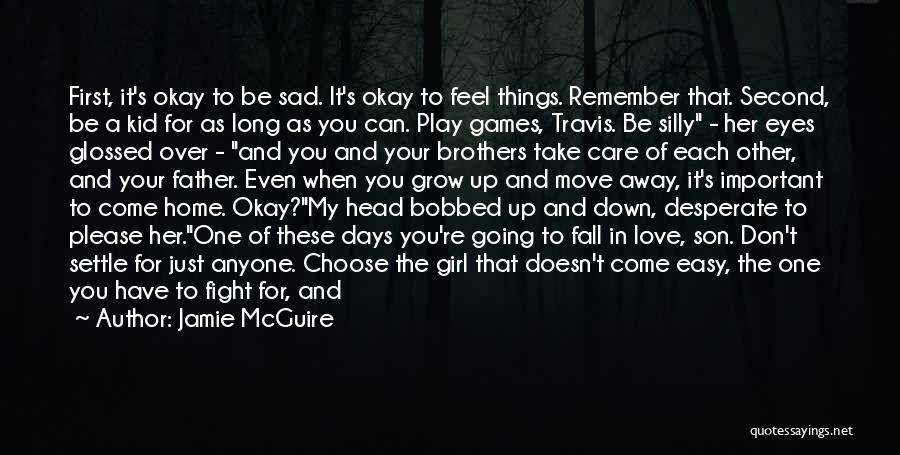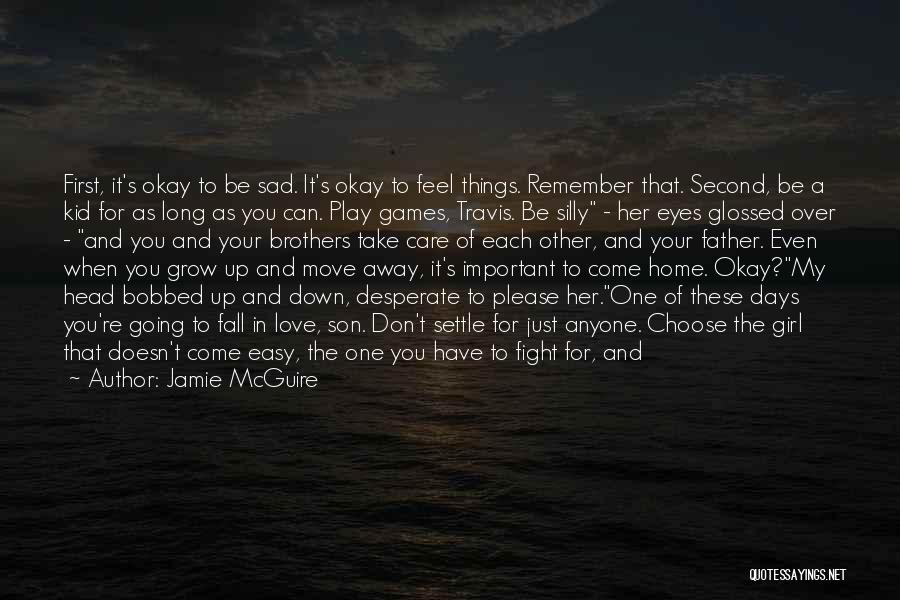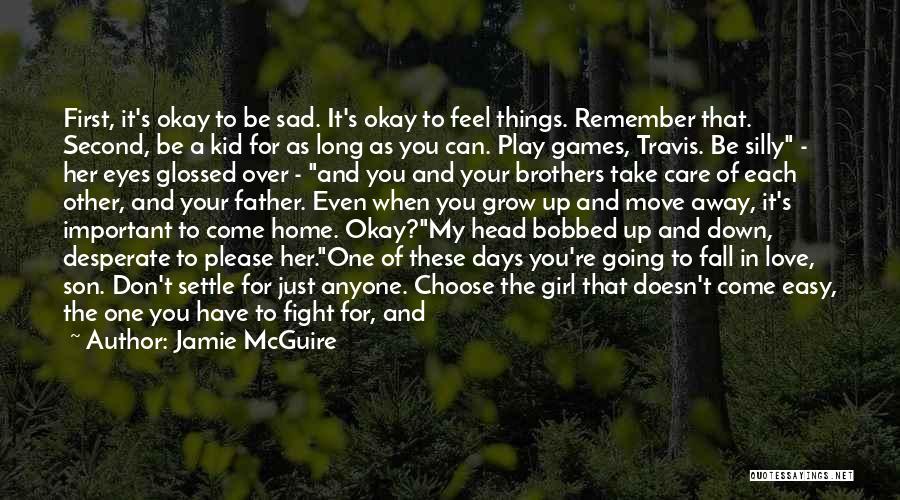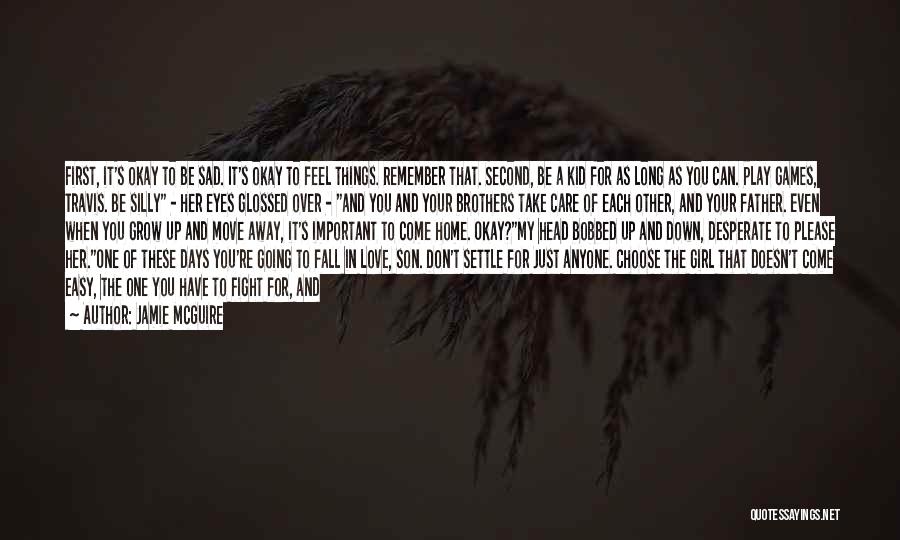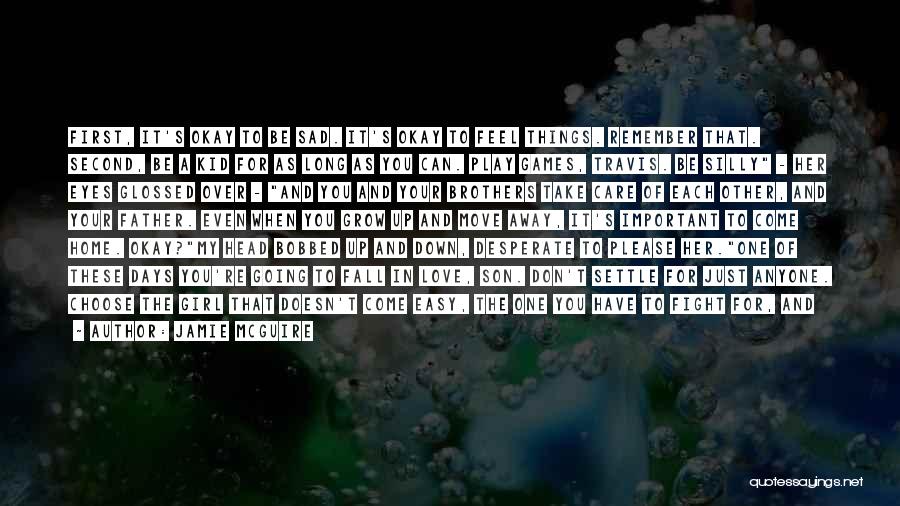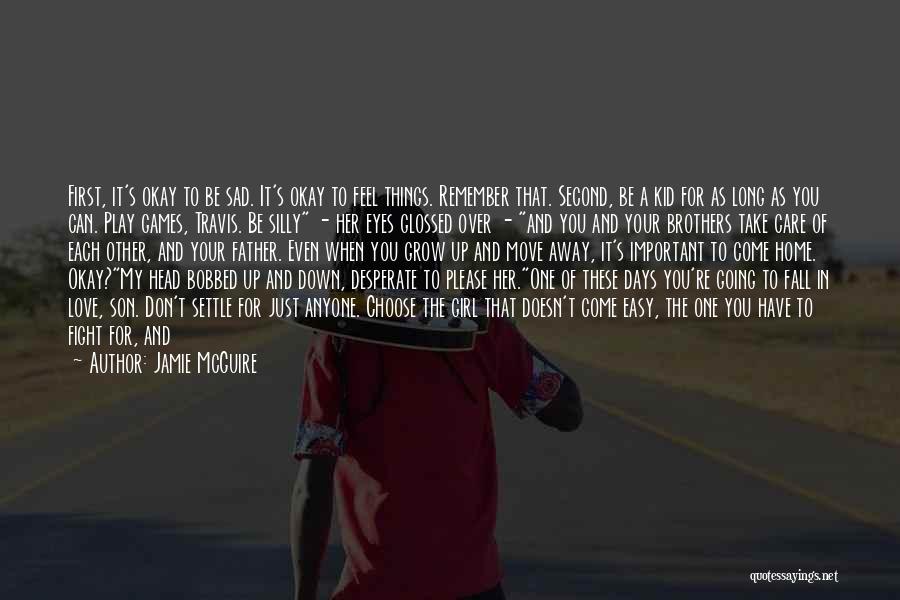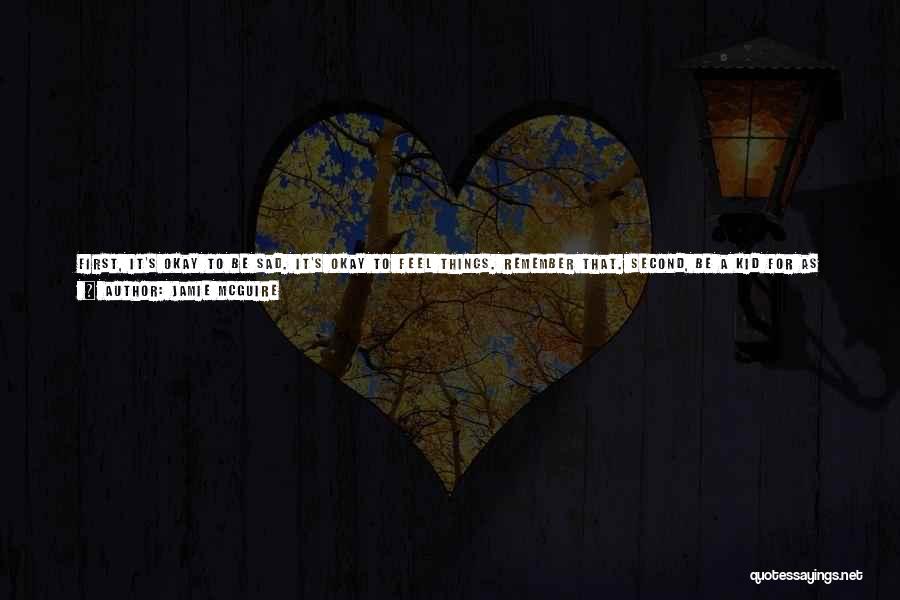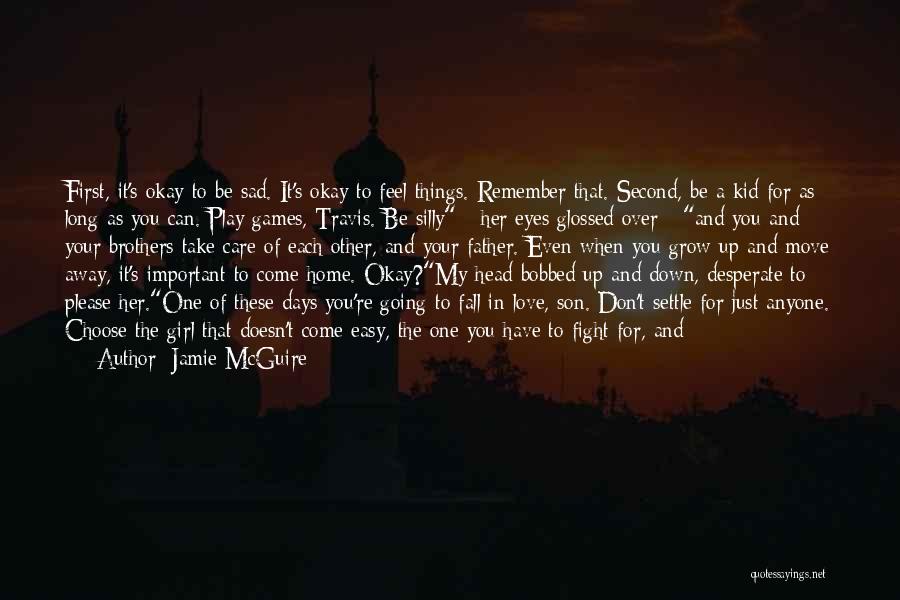 Related Authors
Related Topics