David Levithan Quotes
Exemplar, N.
It's Always Something We Have To Negotiate- The Face That My Parents Are Happy, And Yours Have Never Been. I Have Something To Live Up To, And If I Fail, I Still Have A Family To Welcome Me Home. You Have A Storyline To Rewrite, And A Lack Of Faith That It Can Ever Be Done.
You Love My Parents, I Know. But You Never Get Too Close. You Never Truly Believe There Aren't Bad Secrets Underneath.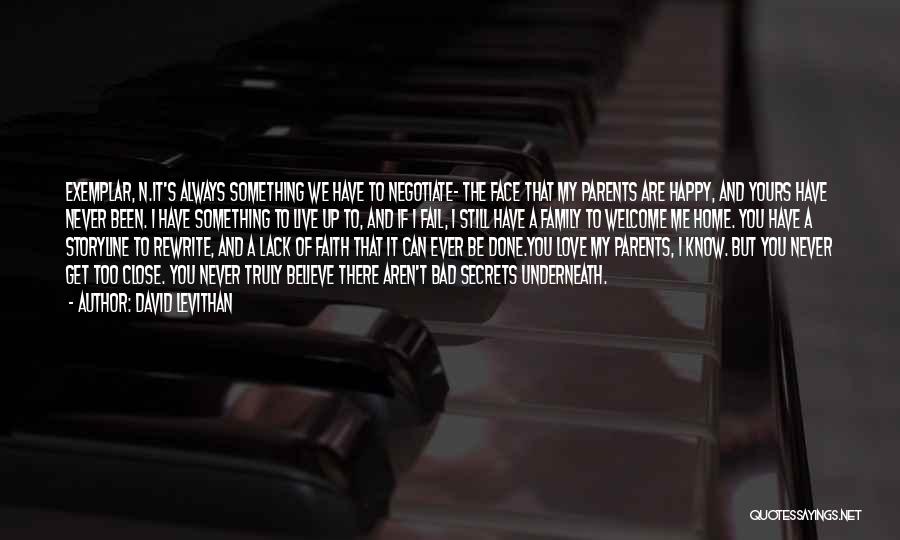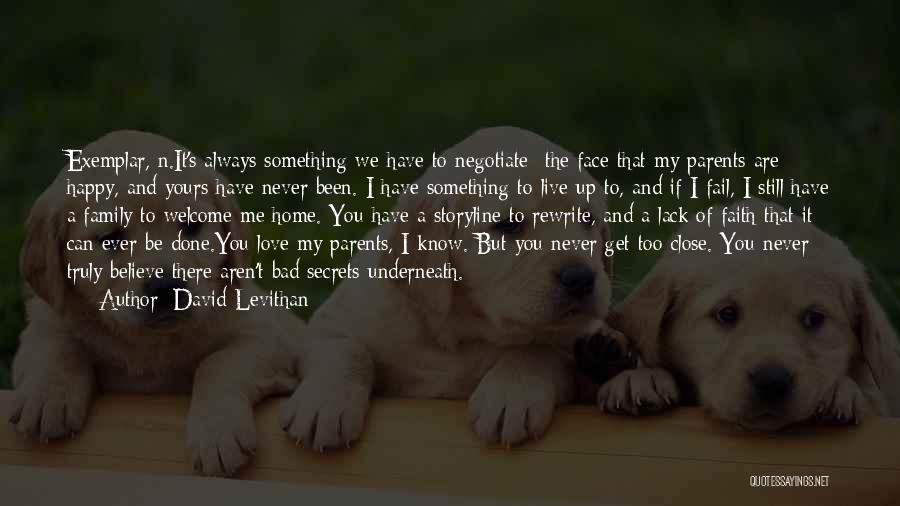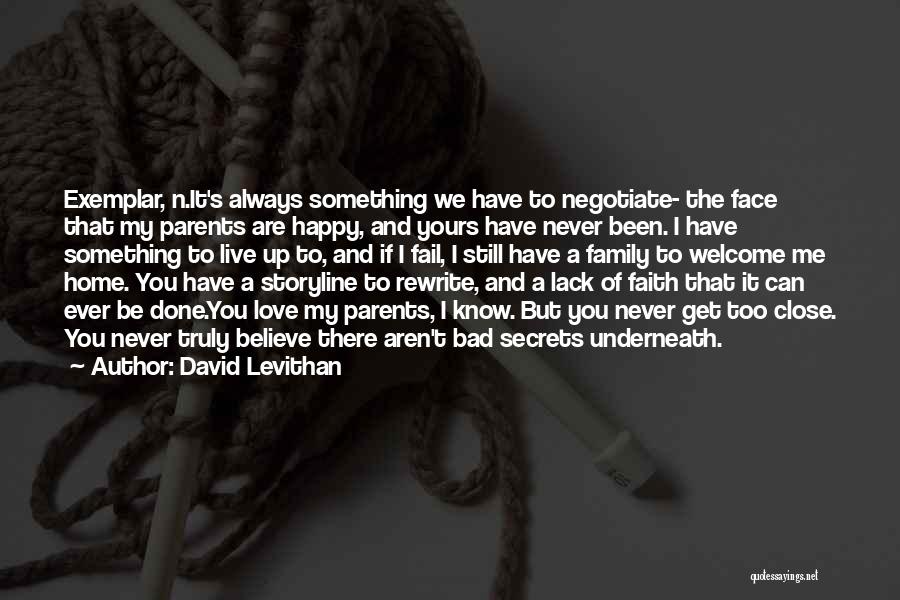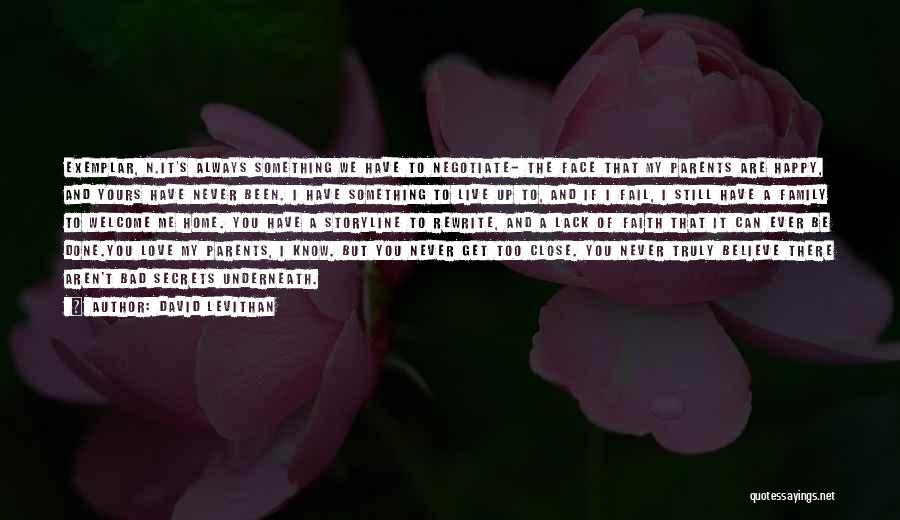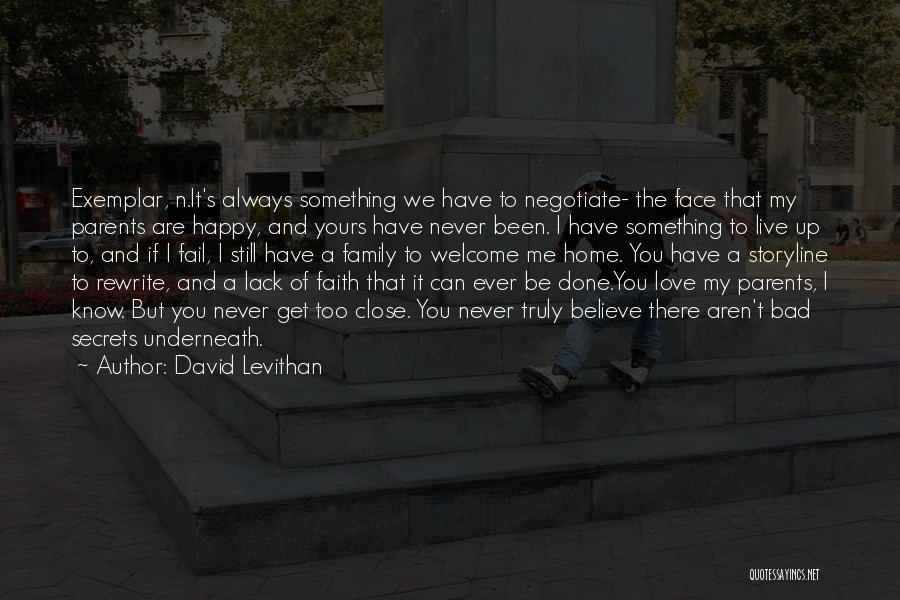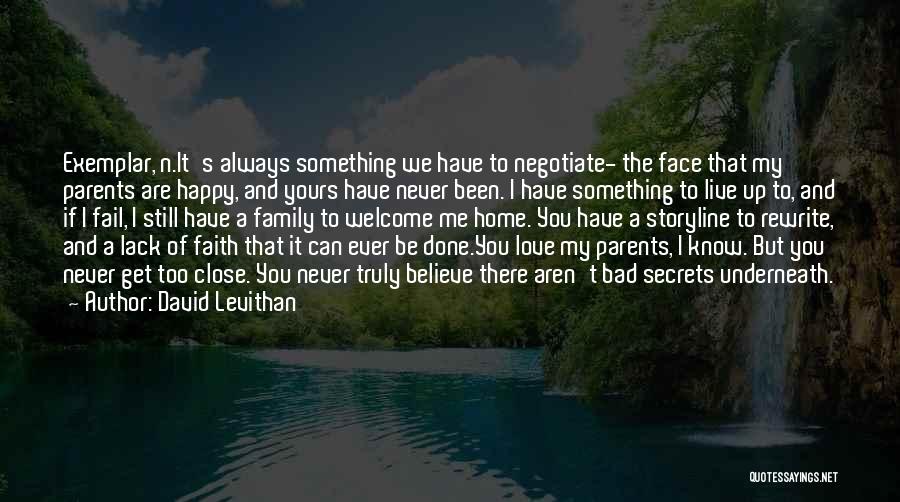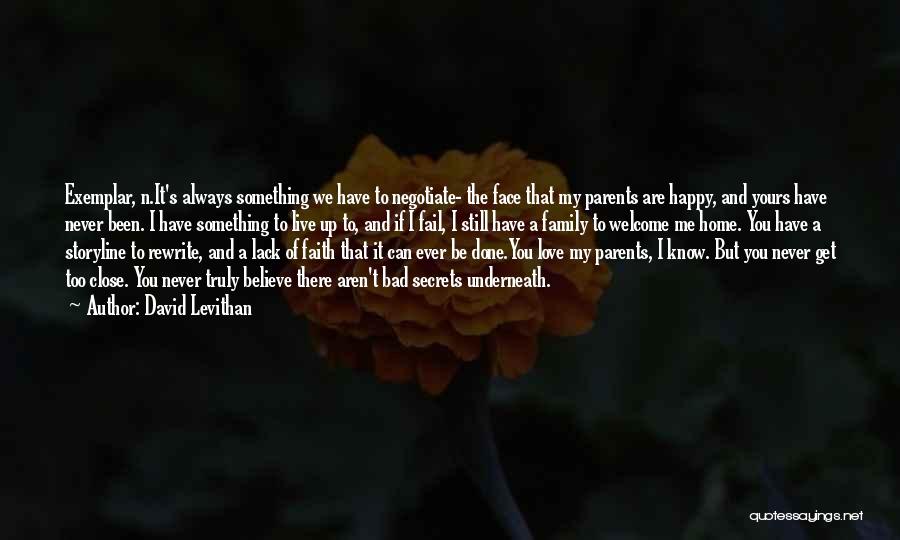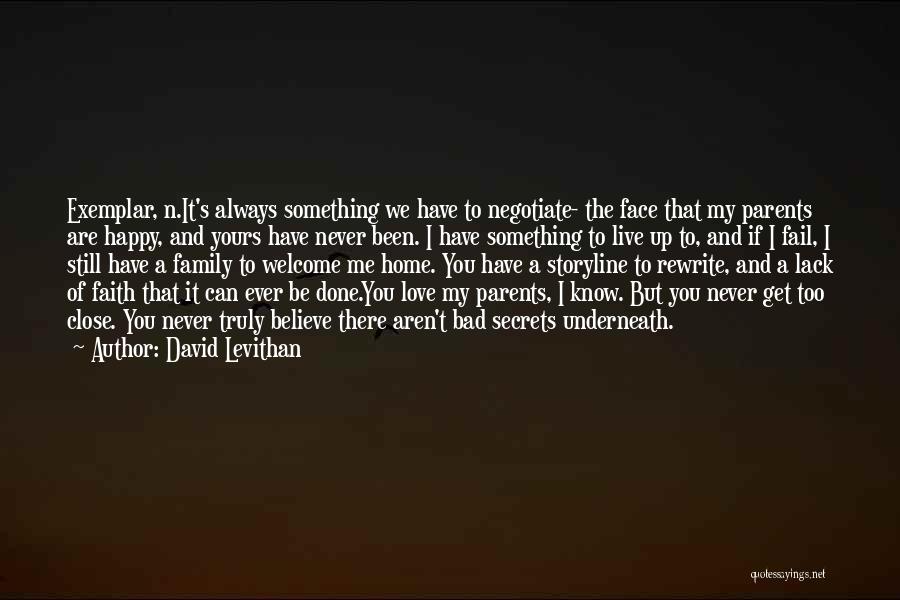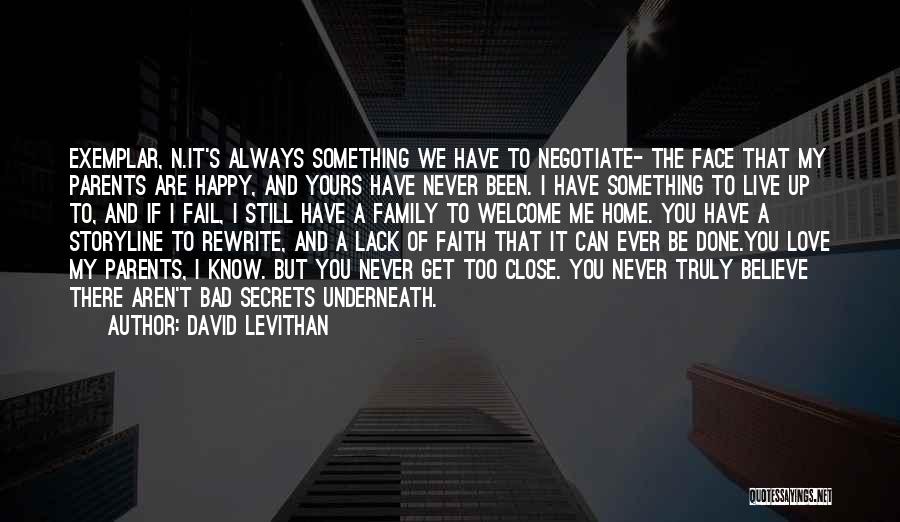 Related Authors
Related Topics