Tania Penn Quotes
Do You Think That Sometimes, There Are Those That Are Meant To Be Together?" He Asked, Not Breaking His Gaze.
I Thought For A Moment. "I Don't Know, Maybe." I Shrugged.
"What If, There Are Two Parts That Were Once A Whole. Not Here On Earth, But," He Looked Skyward, Then At Me Again With Those Searing Golden Eyes. A Slight, Nervous Smile Crept Up My Right Cheek. He Continued, "And Those Two Parts Weren't What Made Them Whole, But The Parts Of Them Did."
"You've Lost Me Now," I Said, As I Loosened My Grip On His Embrace, Shaking My Head.
"I'm Talking About Soul Mates. Split Aparts. It's A Theory Of Plato's. Except, What If The Split Aparts Were Never One, But Each Split Apart Was A Part Of One That Was Once Whole?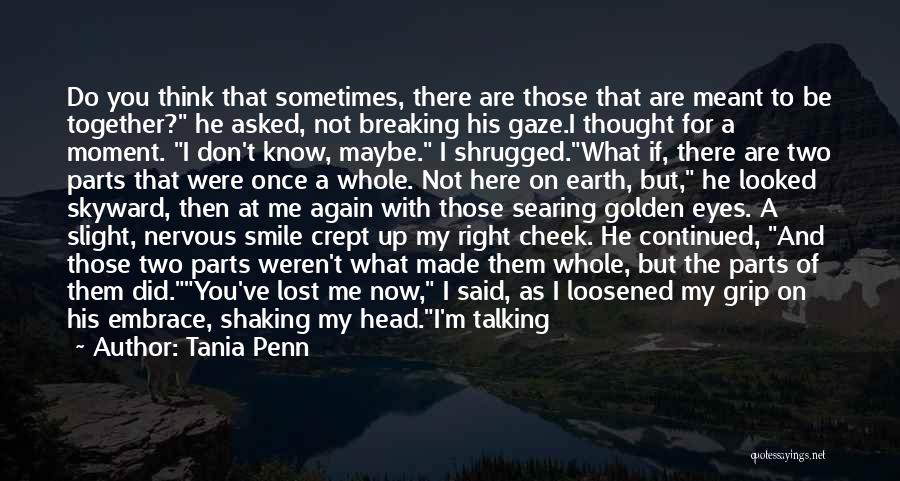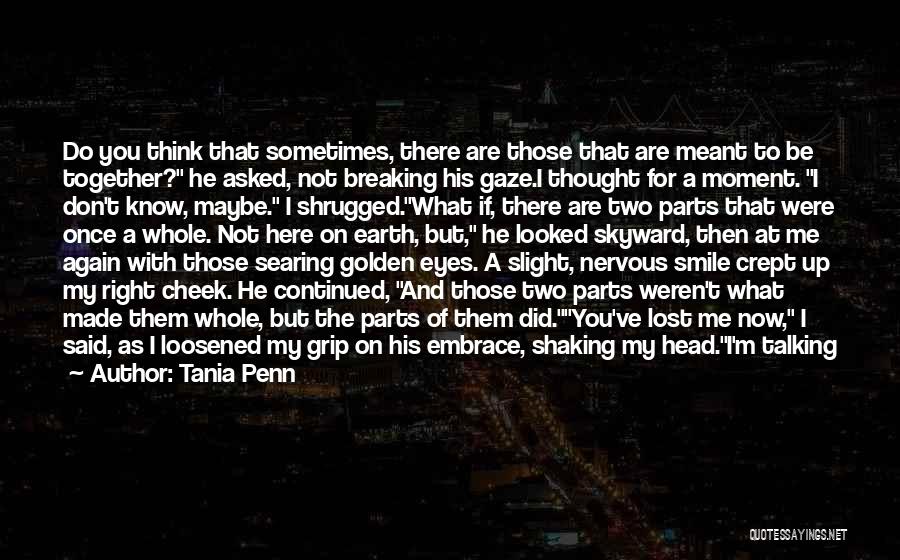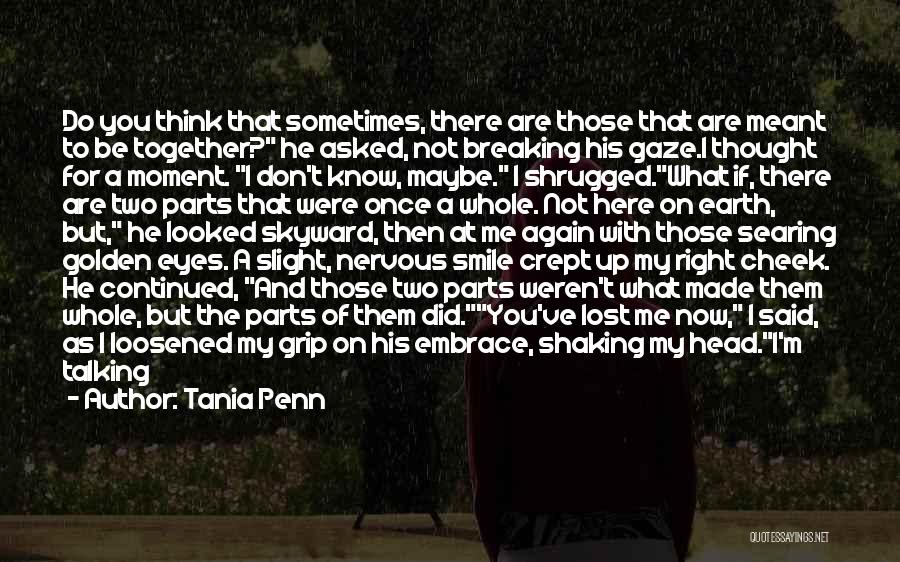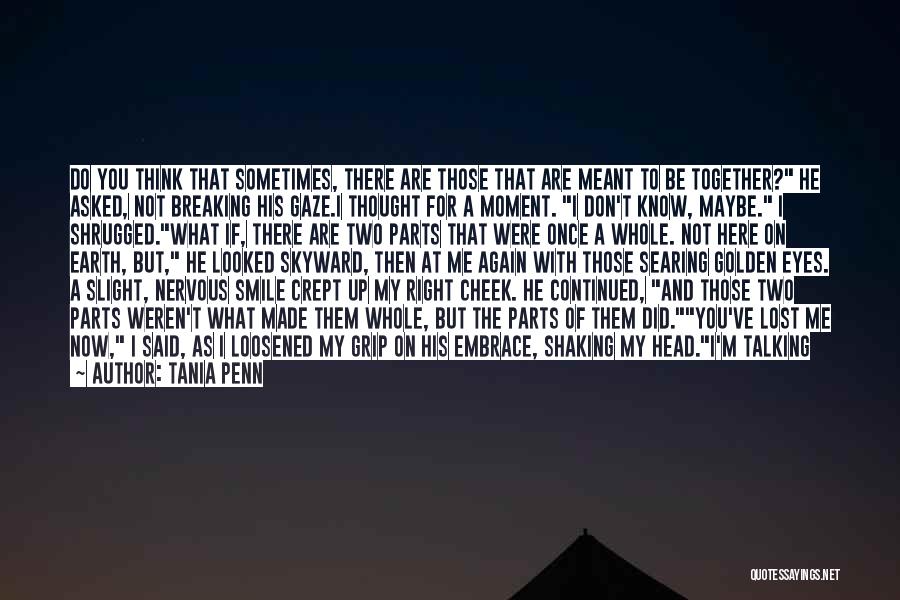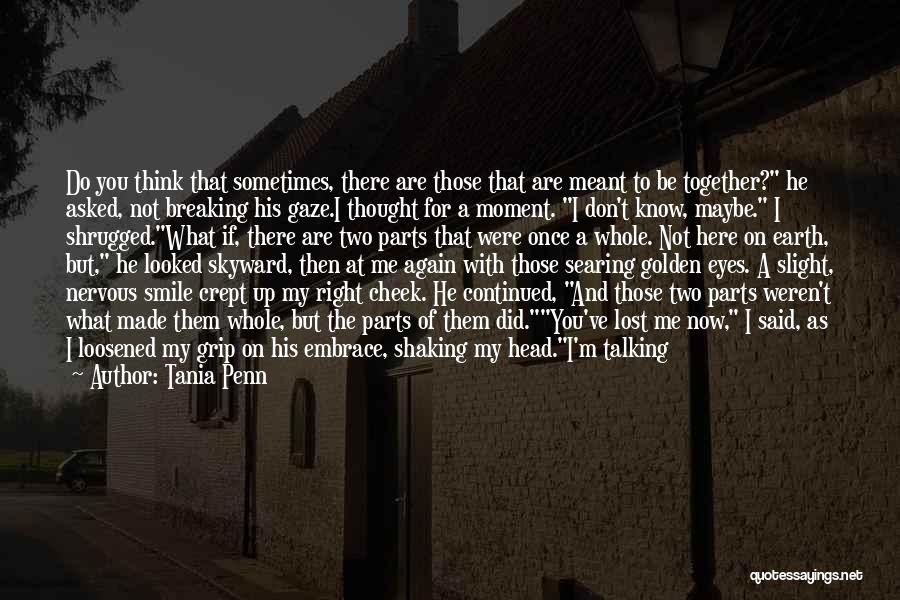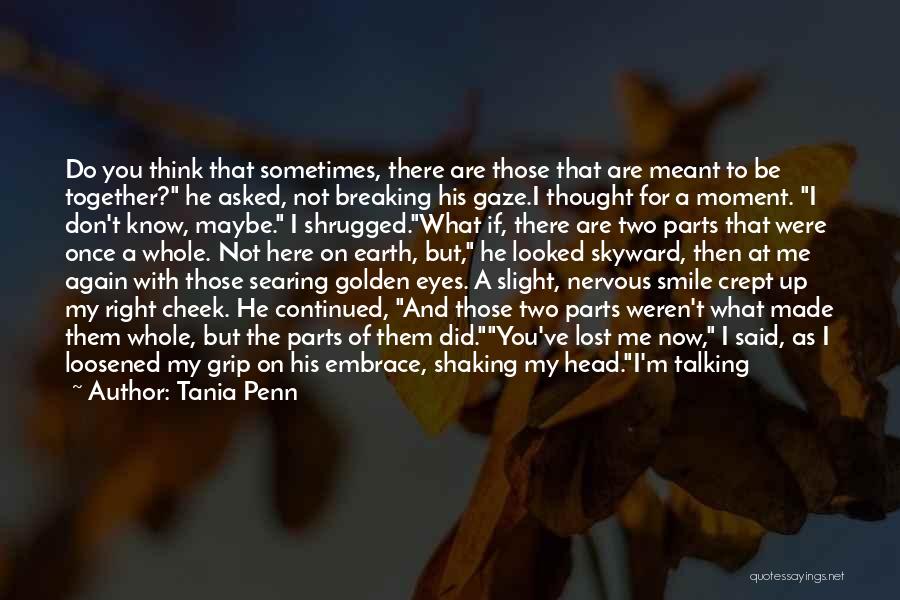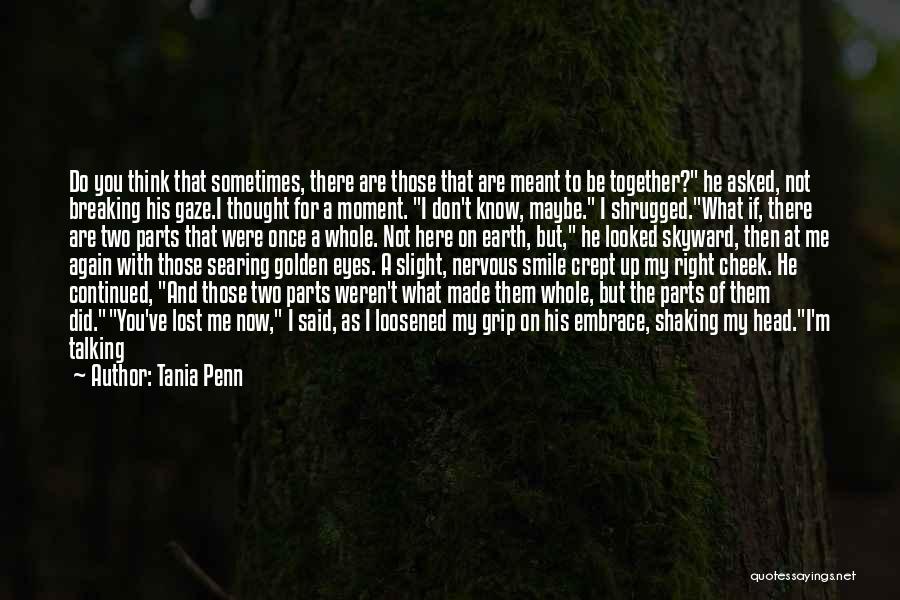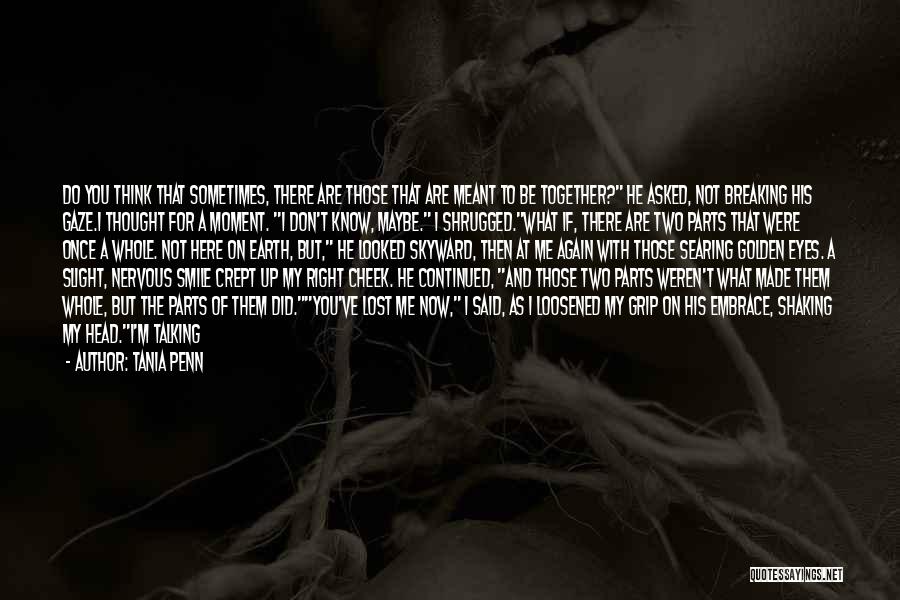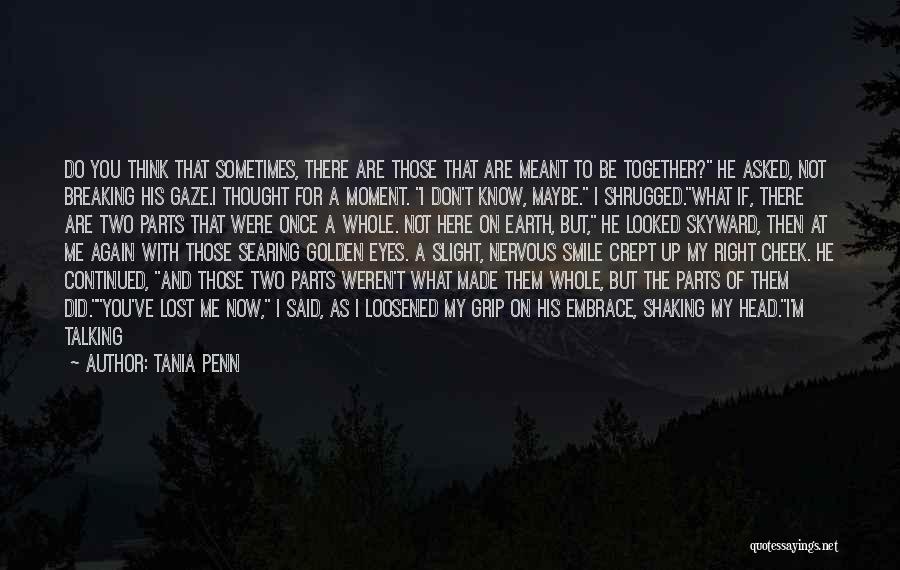 Related Authors
Related Topics