Jodi Picoult Quotes
Do You Ever Think About Him?" Elise Asks. "The Baby?"
I Nod Slowly. "I Wonder How Much Would Have Been Different, If He'd-"
"Don't Say It." There Are Tears In Her Eyes. "Let's Do It This Way, Charlie, All Right? Let's Just Pick One Sentence Out Of All Of The Ones We Should Have Said
the Best, Most Important Sentence
and Let's Say Just That."
This Is My Old Elise
whimsical, Loopy
The One I Couldn't Help But Fall For. And Because I Know She Is Sinking In The Quicksand Of Regret Just Like Me, I Nod. "Okay. But I Go First." I Try To Remember What It Was Like To Be Loved By Someone Who Did Not Know Limits, And Had Not Yet Been Ruined By That. "I Forgive You," I Whisper; A Gift.
"Oh, Charlie," Elise Says, And She Gives Me One Right Back. "She Turned Out Absolutely Perfect.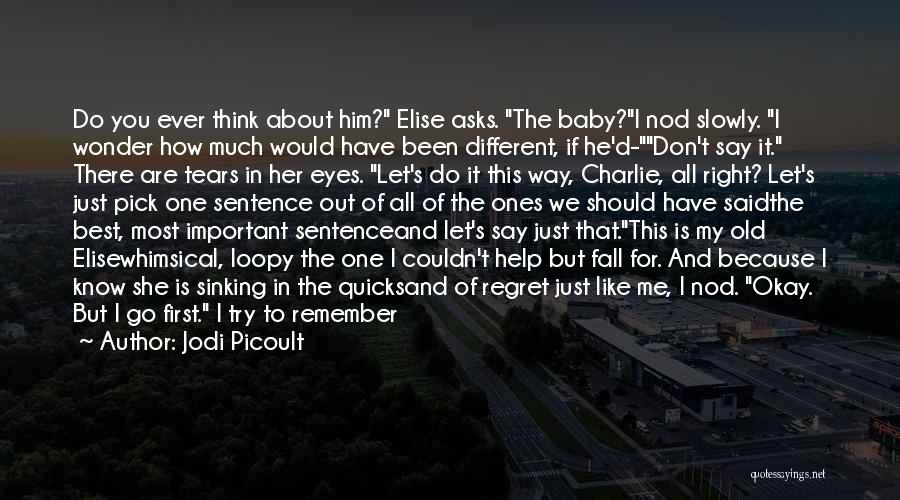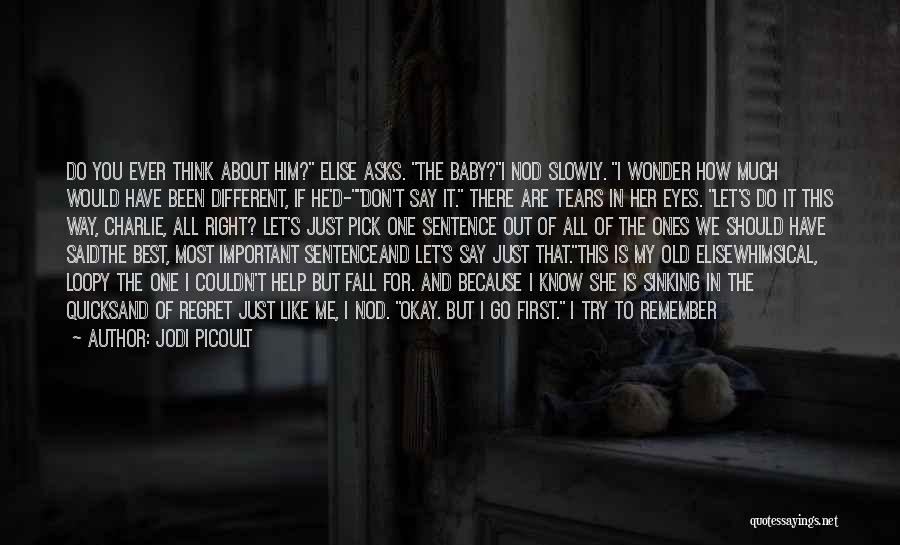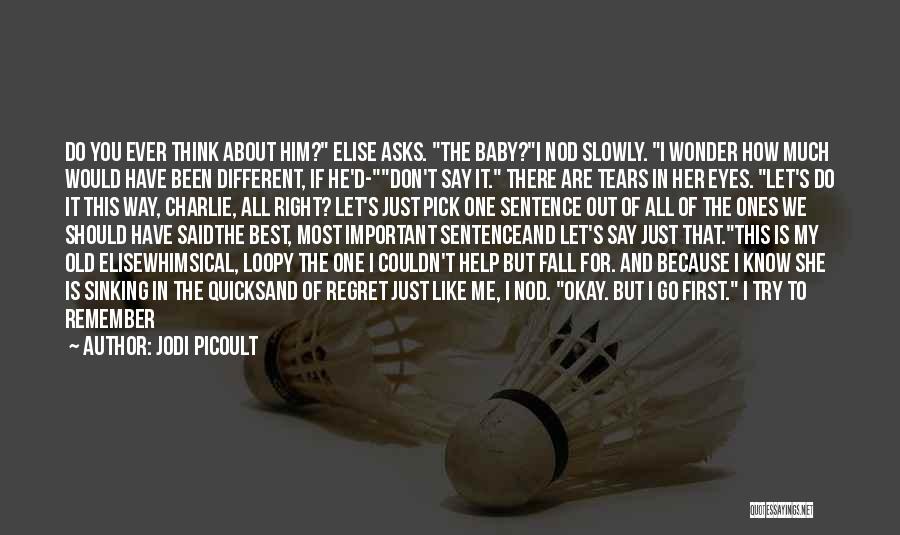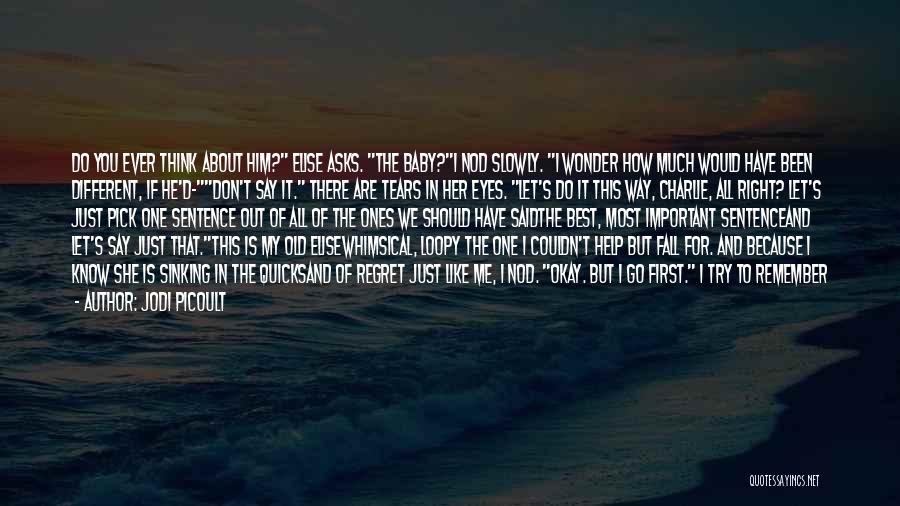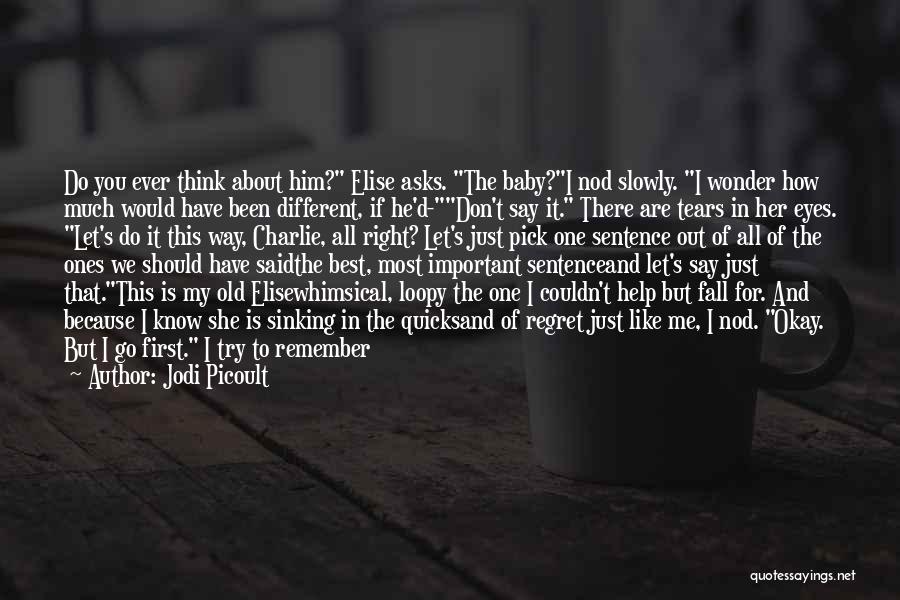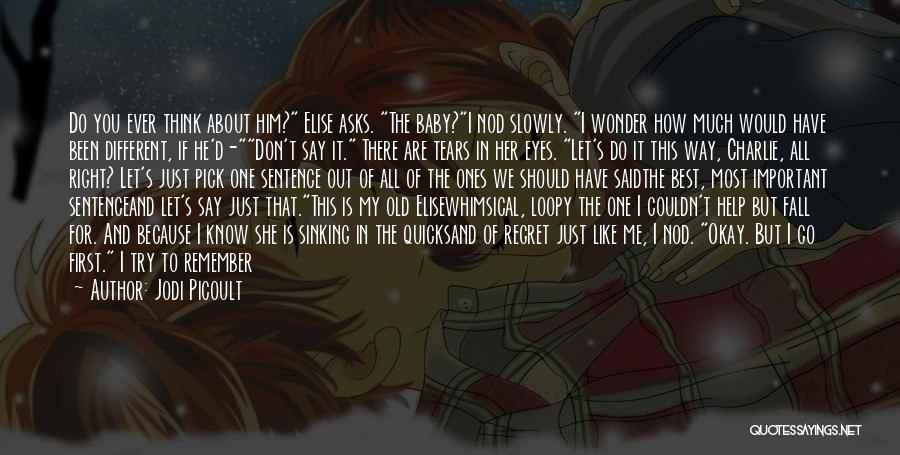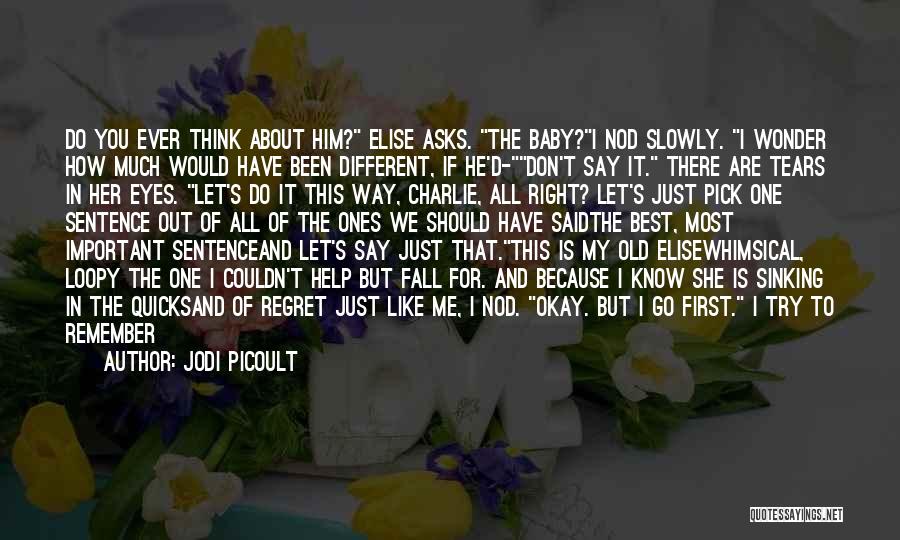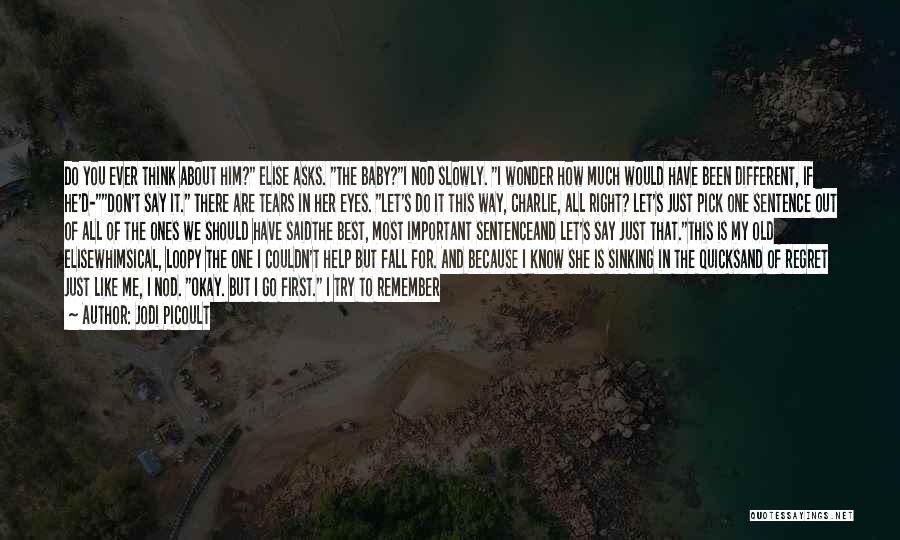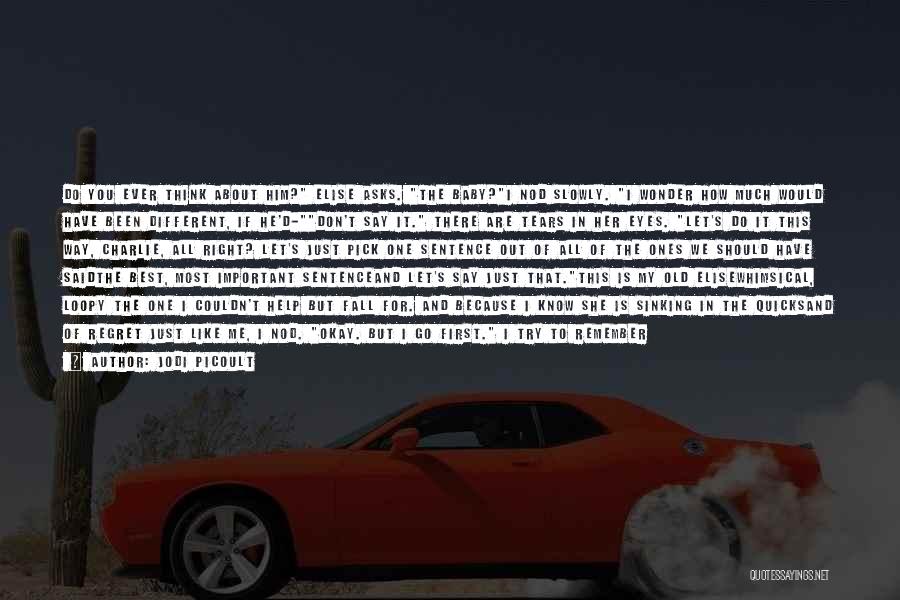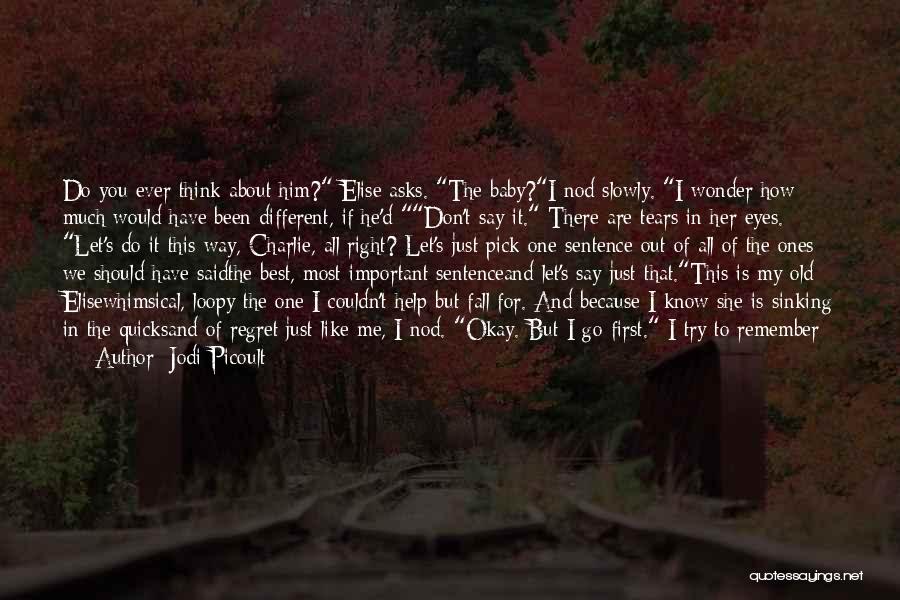 Related Authors
Related Topics