Mihaly Csikszentmihalyi Quotes
Contrary To What We Usually Believe, Moments Like These, The Best Moments In Our Lives, Are Not The Passive, Receptive, Relaxing Times - Although Such Experiences Can Also Be Enjoyable, If We Have Worked Hard To Attain Them. The Best Moments Usually Occur When A Person's Body Or Mind Is Stretched To Its Limits In A Voluntary Effort To Accomplish Something Difficult And Worthwhile. Optimal Experience Is Thus Something That We
make Happen. For A Child, It Could Be Placing With Trembling Fingers The Last Blockon A Tower She Has Built, Higher Than Any She Has Built So Far; For A Swimmer, It Could Be Trying To Beat His Own Record; For A Violinist, Mastering An Intricate Musical Passage. For Each Person There Are Thousands Of Opportunities, Challenges To Expand Ourselves.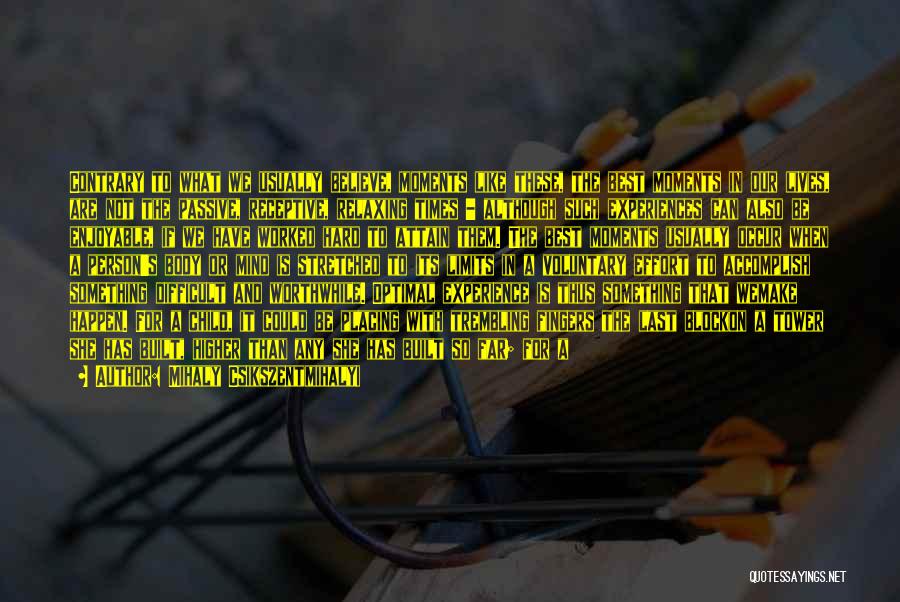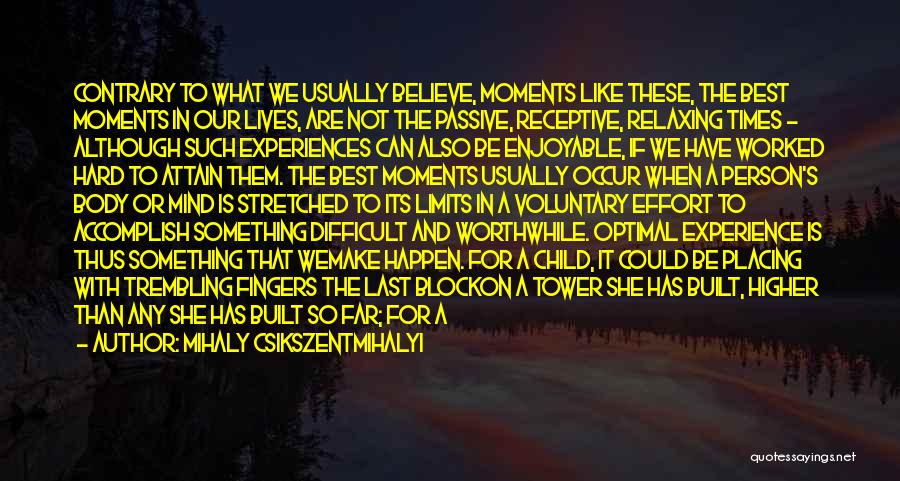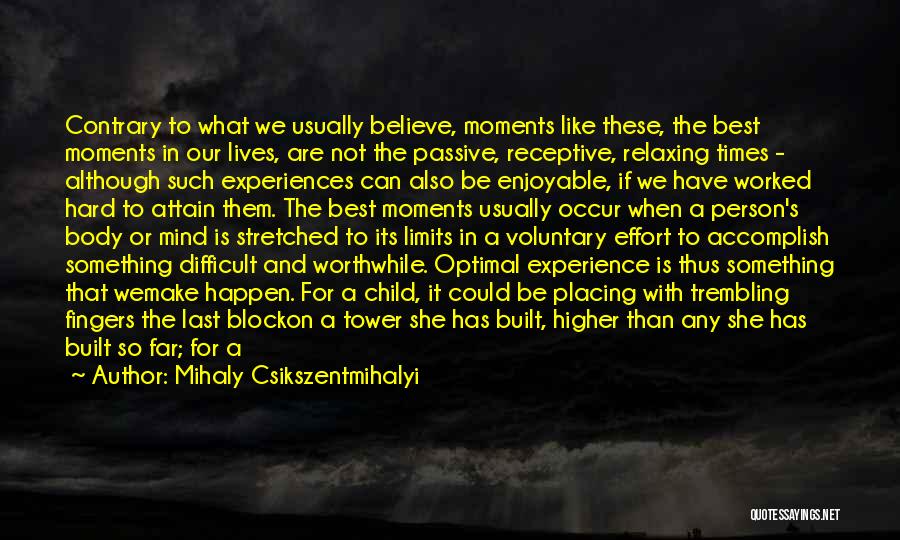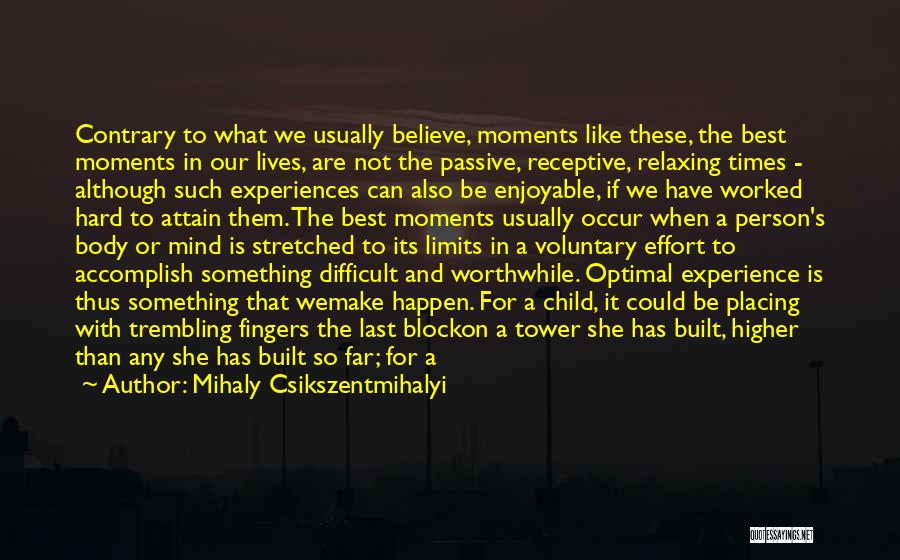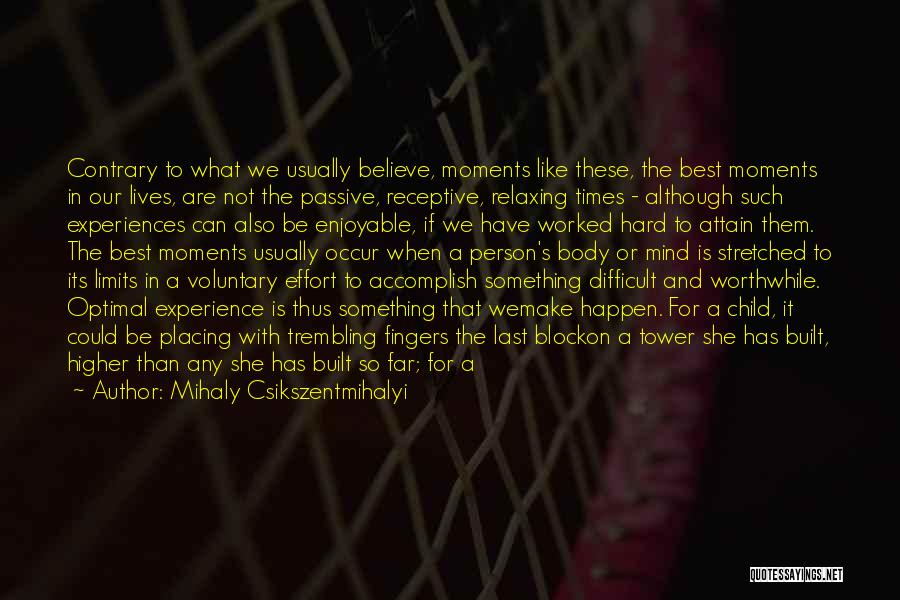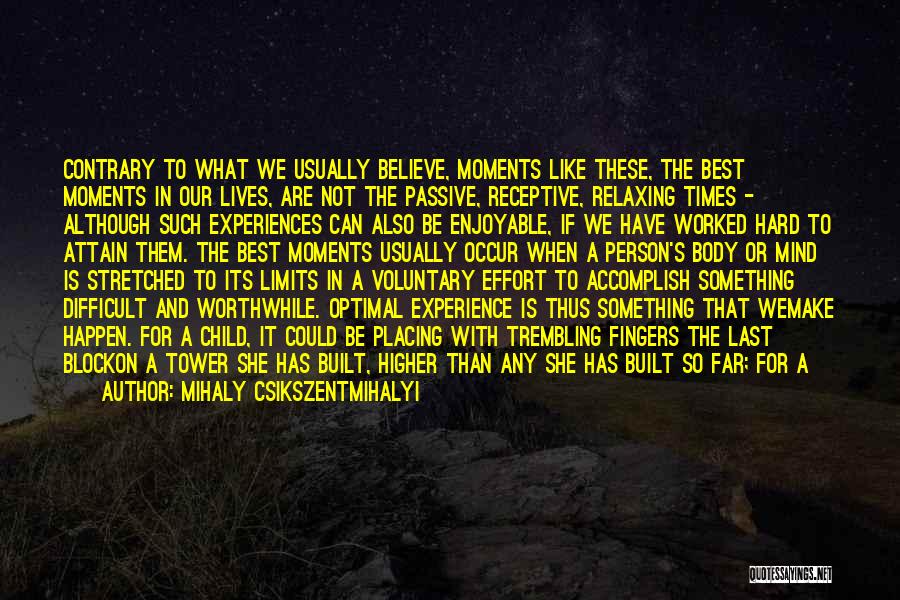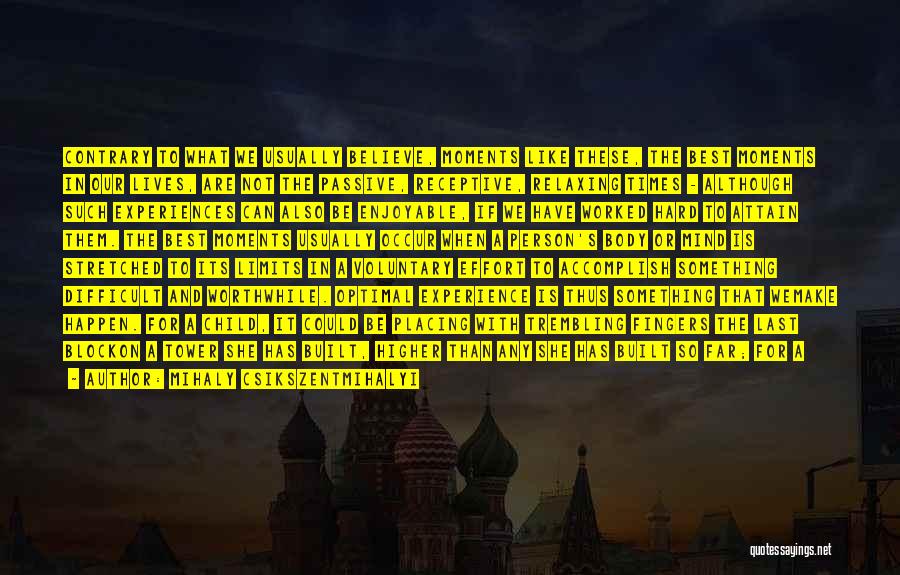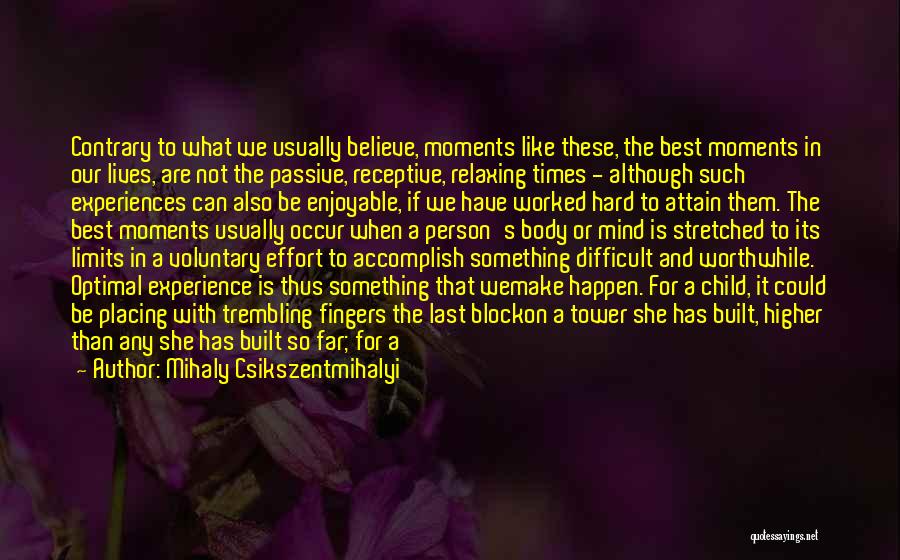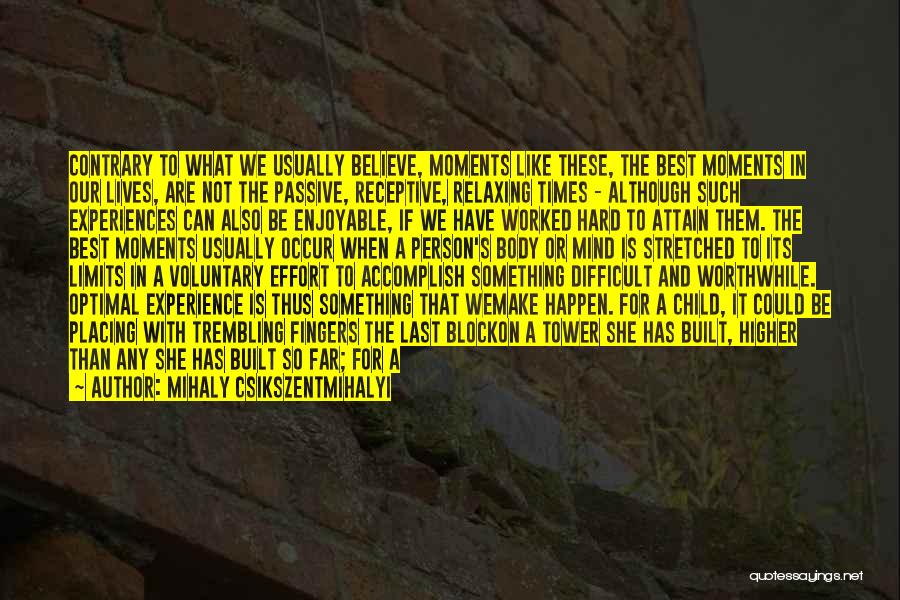 Related Authors
Related Topics