Lorraine Heath Quotes
Claybourne Grabbed His Arm, Stopping His Forward Movement. "Do We Have A Plan?"
"Get Emma Out Alive And I Don't Care Who The Hell Dies In The Bloody Process." Breaking Free Of The Hold, Swindler Began Running Toward The Gate.
"I Do Hope He's Not Including Us In The 'who The Hell Dies' Arena," He Heard Greystone Mutter.
"I Wouldn't Be So Sure If I Were You," Dodger Responded. "I Do Believe The Man's In Love.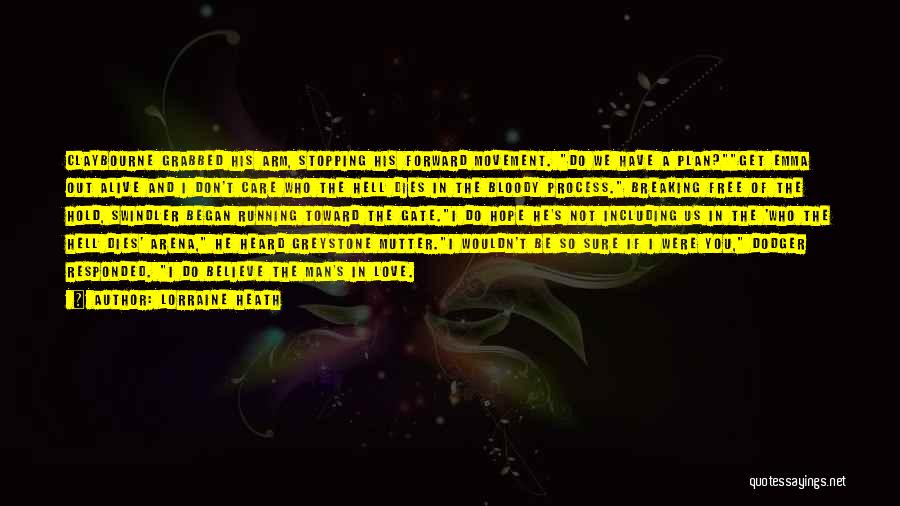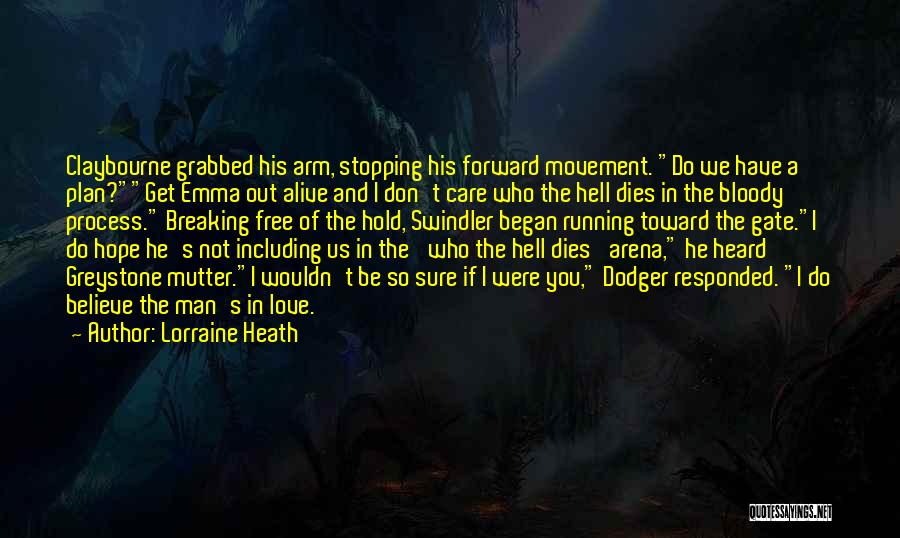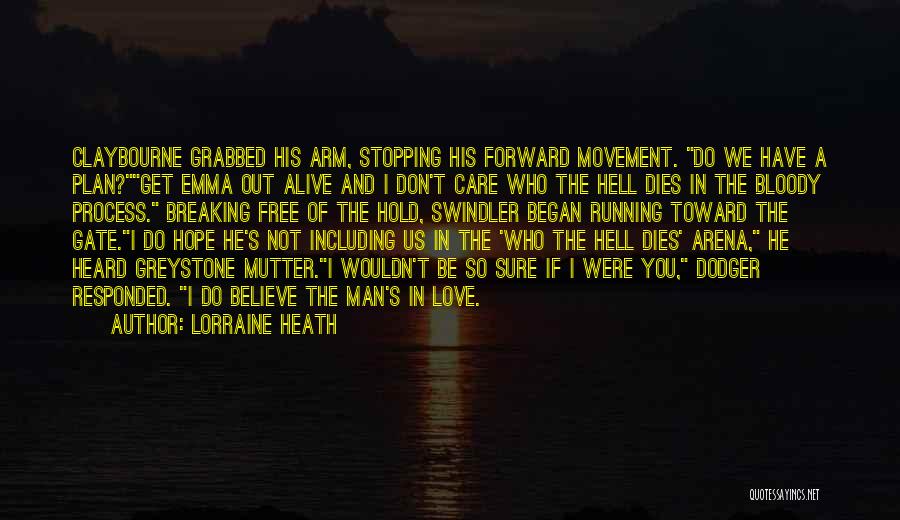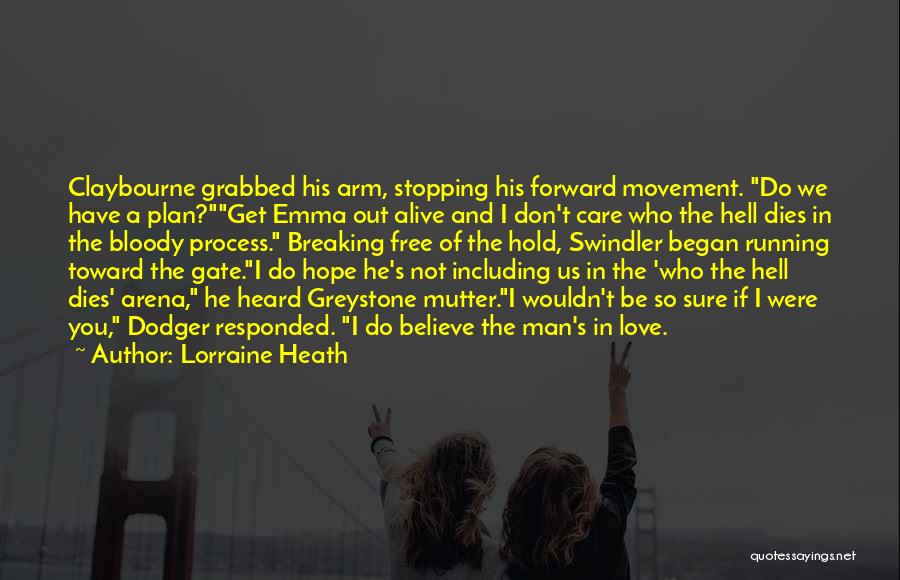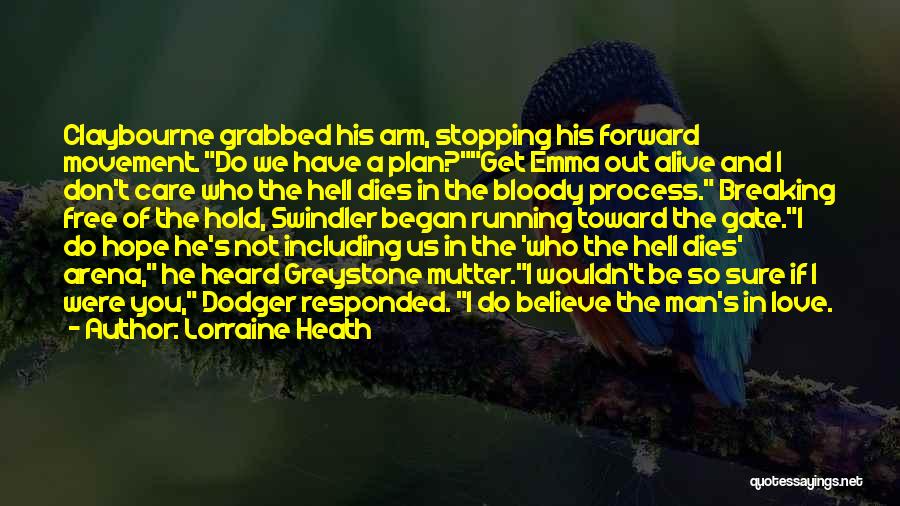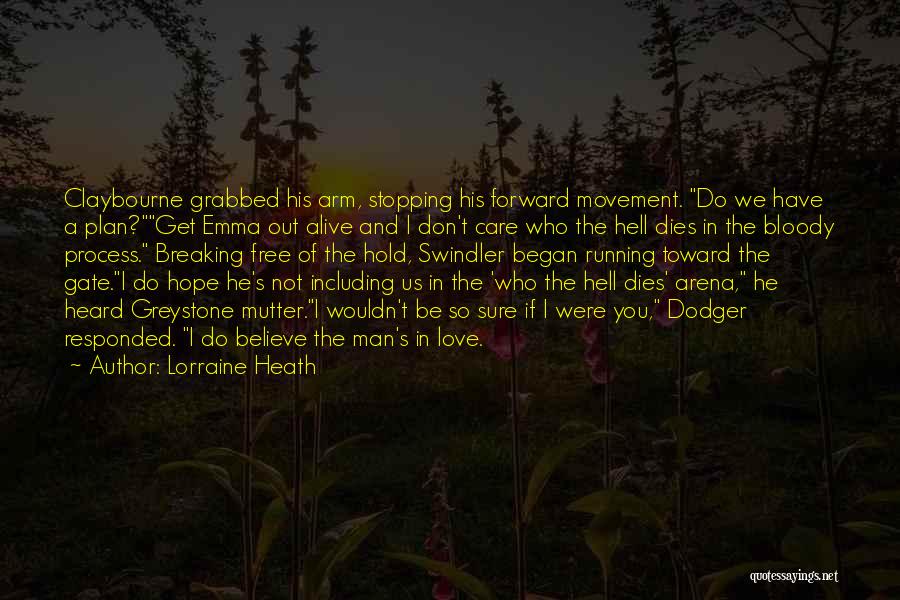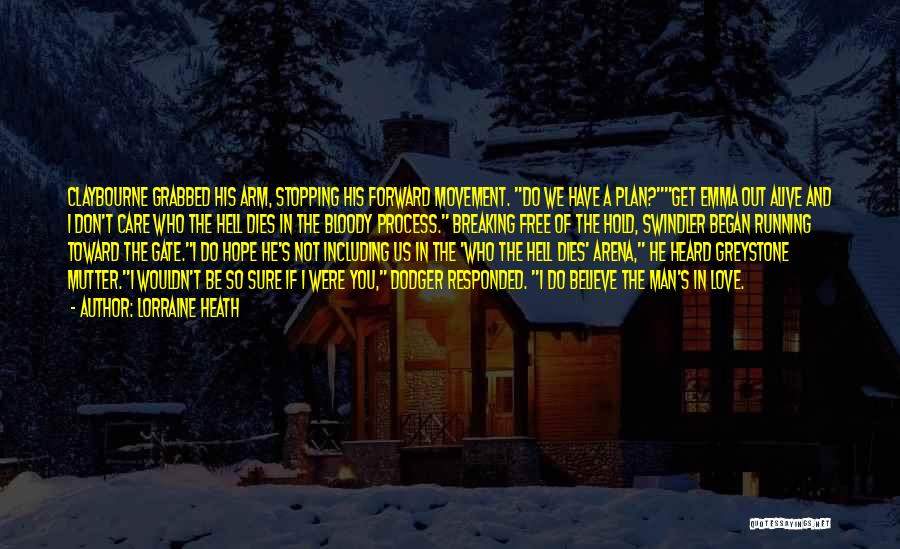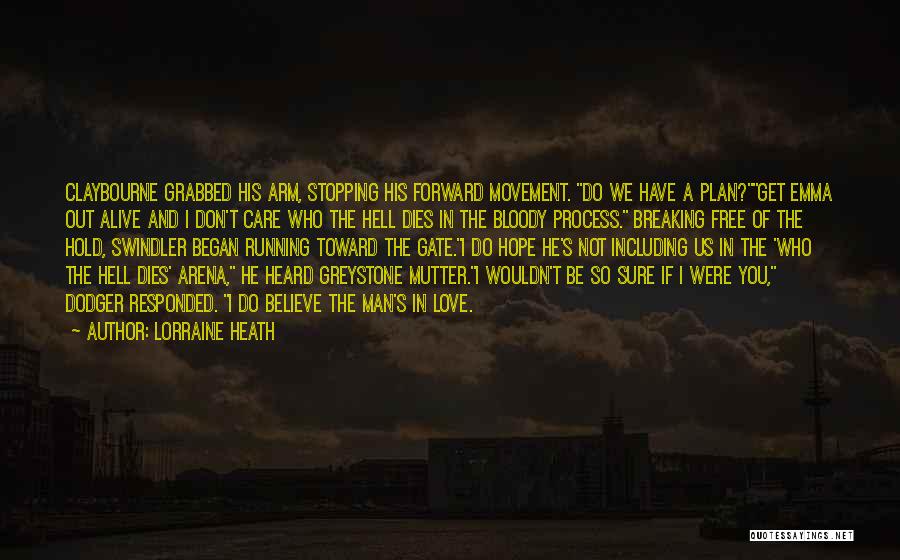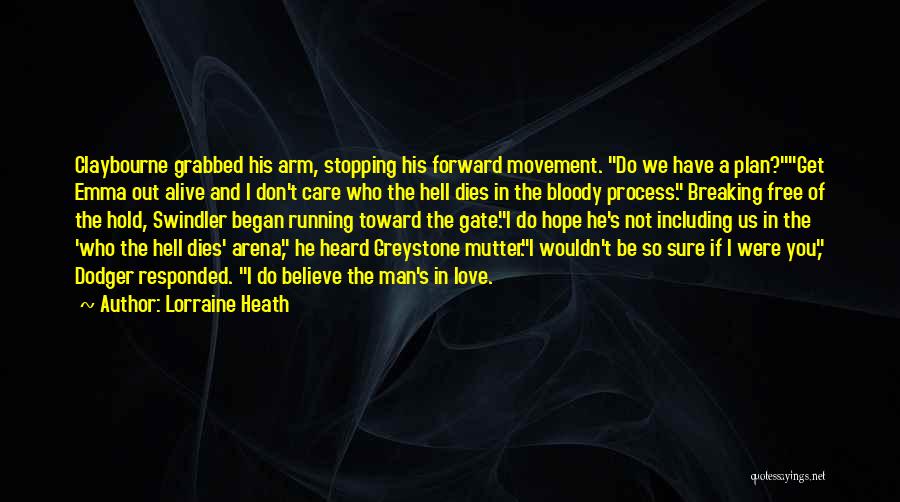 Related Authors
Related Topics